If you have a millennial granddaughter, you have most likely heard of the Jonas Brothers. Nick, Joe, and Kevin make up the extremely talented group and many have been super excited to see them come back after being apart for 6 years. One of these fans includes Lily Jordan, who had to, unfortunately, miss their concert due to cancer treatment.
Although the Jonas Brothers had to perform for their "Happiness Begins" tour, they made a special stop for Lily without her knowledge. It was such a sweet moment!
The Jonas Brothers see Lily's post
https://www.facebook.com/repscottperry/posts/2538479222915017
Just before the Jonas Brothers' show in Hershey Park, PA, the brothers stopped by a local hospital in the area to visit Lily. This comes after Lily shares a post to her social media, saying, "@jonasbrothers I was supposed to be at your Hersey concert tomorrow but instead I'm across the street doing chemo." She adds, "Seriously though I wish I was seeing the JoBros so bad so like? Idk tag em or put this on your story or something for lil old me."
Well, that message ended up being seen by the group of brothers and they just had to make a visit! The encounter is documented by the hospital staff at Penn State Children's Hospital.
The group of brothers are super excited to be part of making Lily's day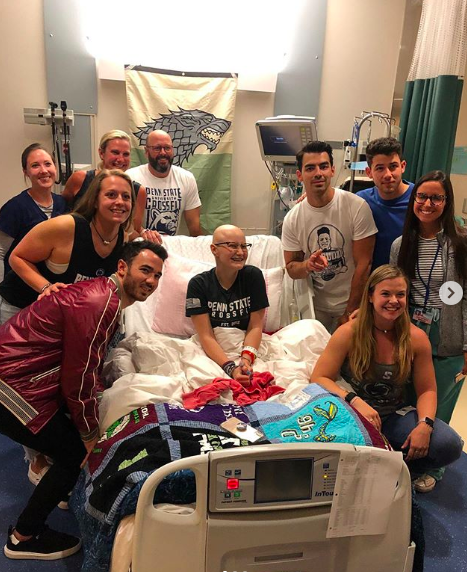 "Thanks for inviting us," Kevin, 31, says in the clip. His brother, Joe, 30, adds, "We saw your message, we had to come over." Nick, 26, asks Lily "Do you have a favorite song that we can dedicate to you?" Lily requests a classic oldie from the brothers, "S.O.S."
"That's my favorite," she says. Nick's wife, Priyanka Chopra, was also present. She tells Lily that she will send her a video from the performance.
The comradery in the room didn't stop at music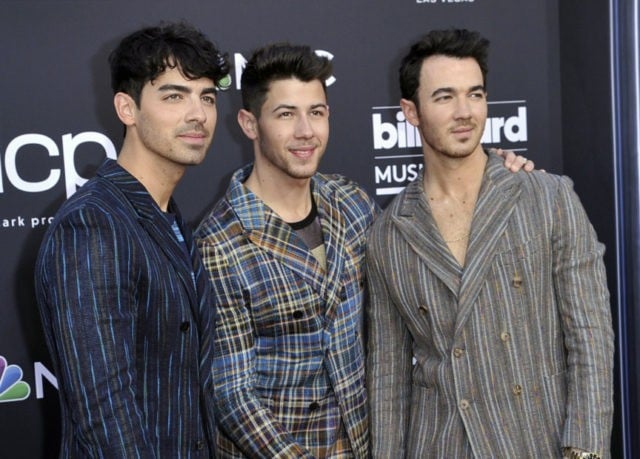 The group would also talk about the show Game of Thrones together. Joe's wife, Sophie Turner, is part of the cast and Lily insist that Sophie have her handmade bracelet. "I have something that I wanted to give Sophie," she tells Joe and gives him the bracelet to give to Sophie. "I love her so much, so I wanted to give her that."
Of course, Lily posts the entire experience of meeting the Jonas Brothers on her social media. She writes, "Wow. The power of social media you guys. YOU did this. YOU made my crappy chemo session into something incredibly special and unforgettable. Thank you thank you thank you @jonasbrothers for taking time out of your day to come pay me a visit. Literally made my life."
Watch the video below to see the Jonas Brothers surprise Lily in her hospital room. It's so heartwarming!
https://www.facebook.com/pennsthershey/videos/498246907660345/?v=498246907660345
We love seeing celebrities take the time out of their busy schedules to visit fans! Especially those who have special circumstances like Lily.