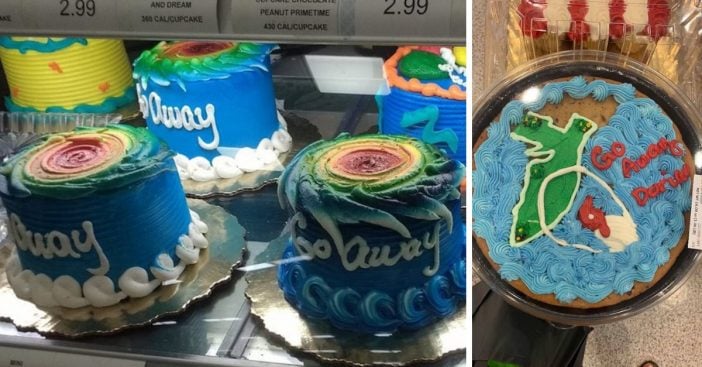 Many people are preparing for Hurricane Dorian. They are likely heading to the grocery store to stock up on essentials. At a Florida Publix grocery store, customers began noticing some brightly colored cakes. For instance, they consist with the theme of a Hurricane with different designs and messages.
While some found the cakes cute and funny, others found them offensive in the wake of a destructive storm. Publix is offering regular cakes and cookie cakes with Hurricane Dorian-themed messages. They are meant to look like a Hurricane and many say "go away." Others talk about a "Hurricane party." Sometimes people gather together to wait out the storm.
Photos of the Hurricane cakes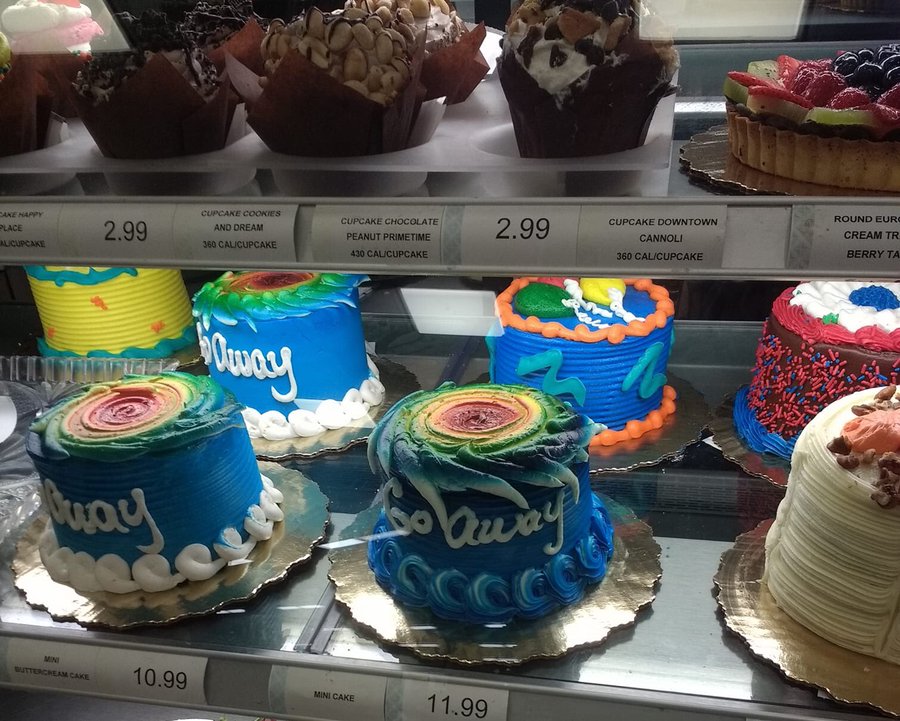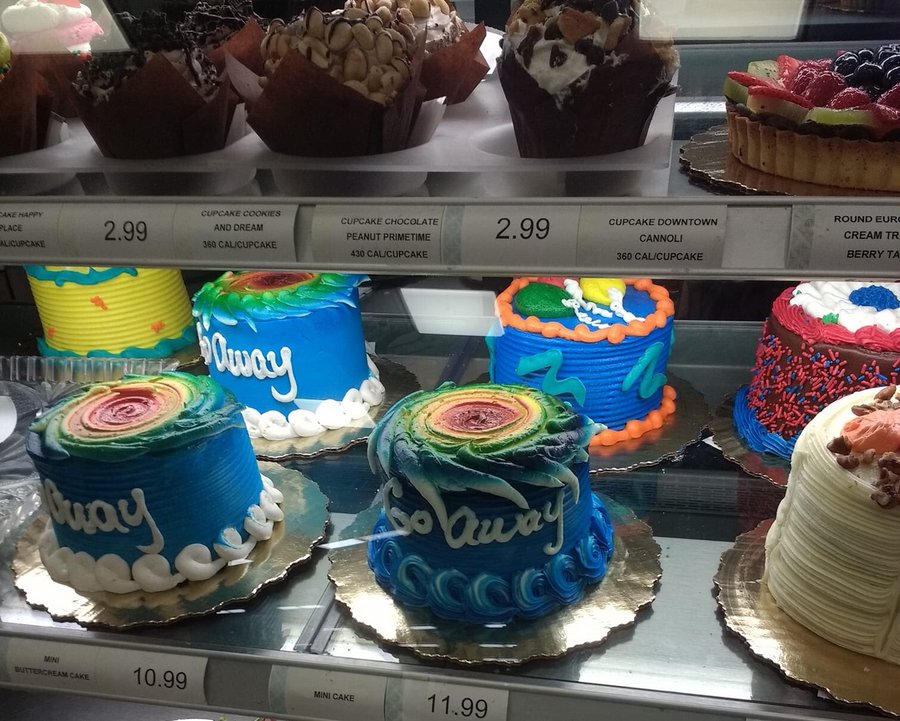 In addition, some of the baked goods feature the image of a swirling storm over Florida, while others just show the eye of a storm. Many people shared photos of the cakes on Twitter, with varying opinions, for instance. One person tweeted, "Do you know what makes living through all of these hurricanes in Florida easier to stomach? A nice "Dorian"- themed cookie cake and a glass of milk! Be prepared and stay safe everyone!"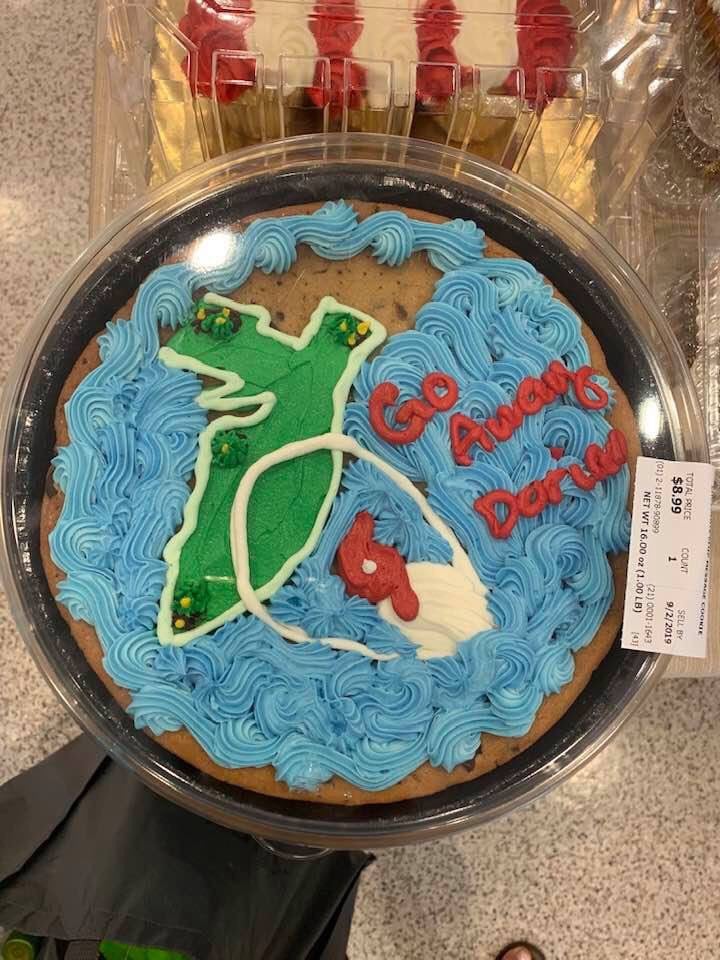 Others tweeted to Publix saying things like, "@Publix bad look, guys. We need to move away from hurricane parties, toward go-bag-water-flashlights-and-shutters checklists," for instance. Publix ended up apologizing on their Twitter customer service account @PublixHelps.
Publix offers a public apology for those who they offend
They wrote, "It is never our goal to offend anyone with the products we offer and I apologize that we let you down. Individual locations did make some of the hurricane cakes you've seen and I will personally share your feedback on this cake design."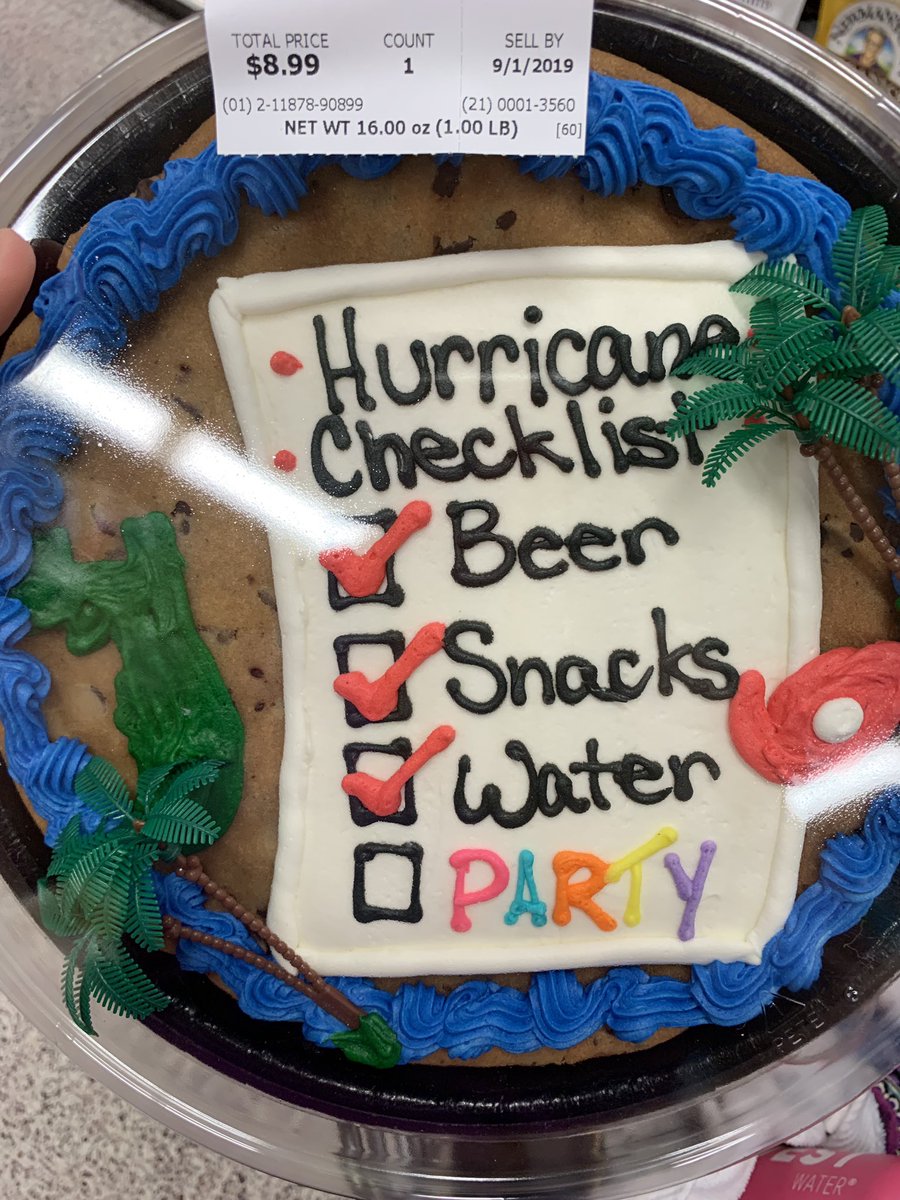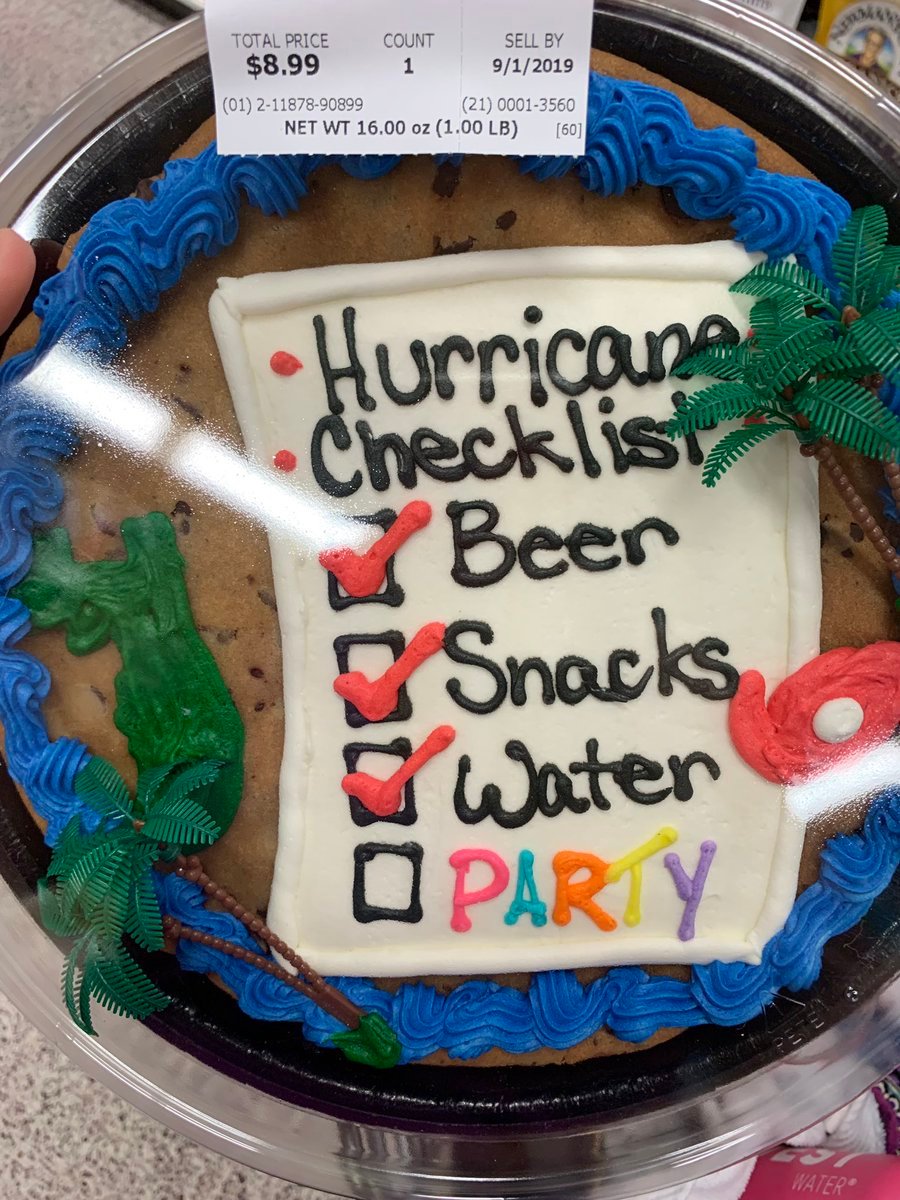 Of course, with any controversial topic, others found the cakes funny and defended the grocery store chain. One user wrote, "I love your cakes! All your bakeries are awesome. And Hurricane Cakes are funny. Times are stressful, people need to lighten up. Thank you for always being a great store with great employees! Never change Publix! #Publix #HurricaneCakes #HurricaneDorian"
In conclusion, what do you think of the Hurricane-themed cakes? Do you think they are funny and lighten the mood or are insensitive?