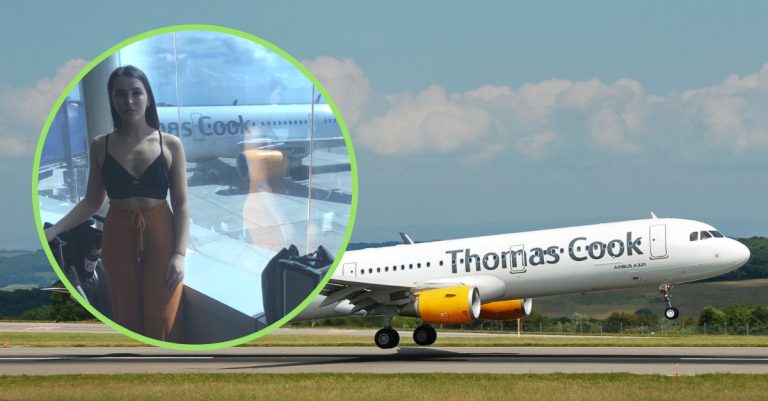 A young woman recently had what she calls "the worst experience of her life." Emily O'Connor got through security and was boarding a plane from Birmingham, England, to the Canary Islands. As she was boarding the Thomas Cook Airlines plane, she was stopped and told that her outfit was "too inappropriate" for the flight.
Emily was wearing orange sweatpants and a black crop top. The airline employees said that her outfit was against their policy and demanded that she put on a sweatshirt. Emily took to Twitter to share the incident in her point of view.
See The Outfit In Question For Yourself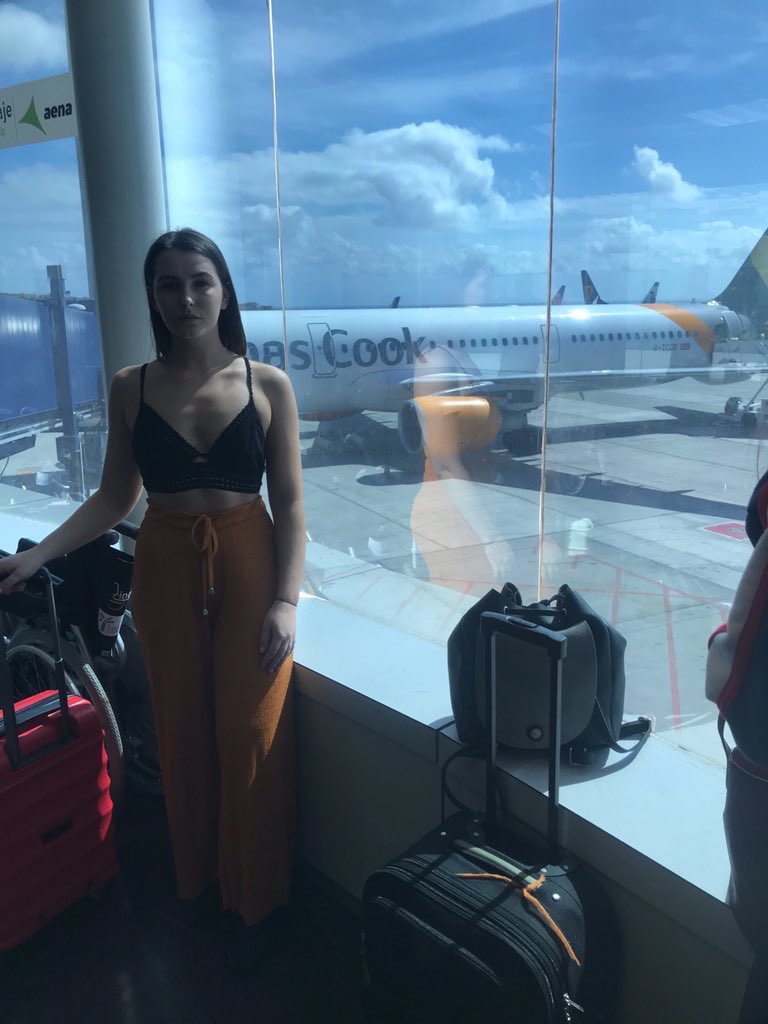 First, she showed a photo of herself in the outfit and said, "Flying from Bham to Tenerife, Thomas Cook told me that they were going to remove me from the flight if I didn't "cover up" as I was "causing offense" and was "inappropriate". They had 4 flight staff around me to get my luggage to take me off the plane."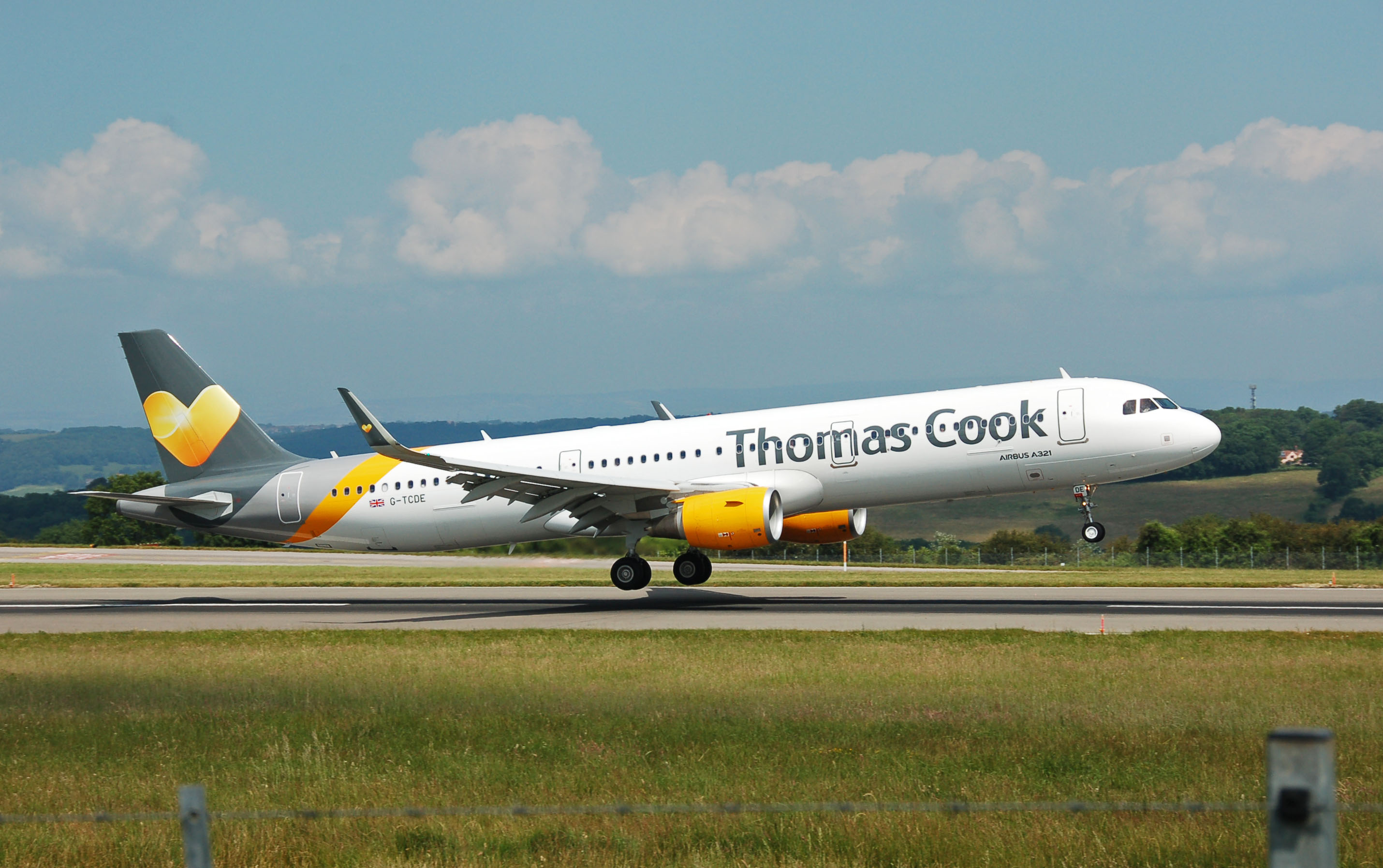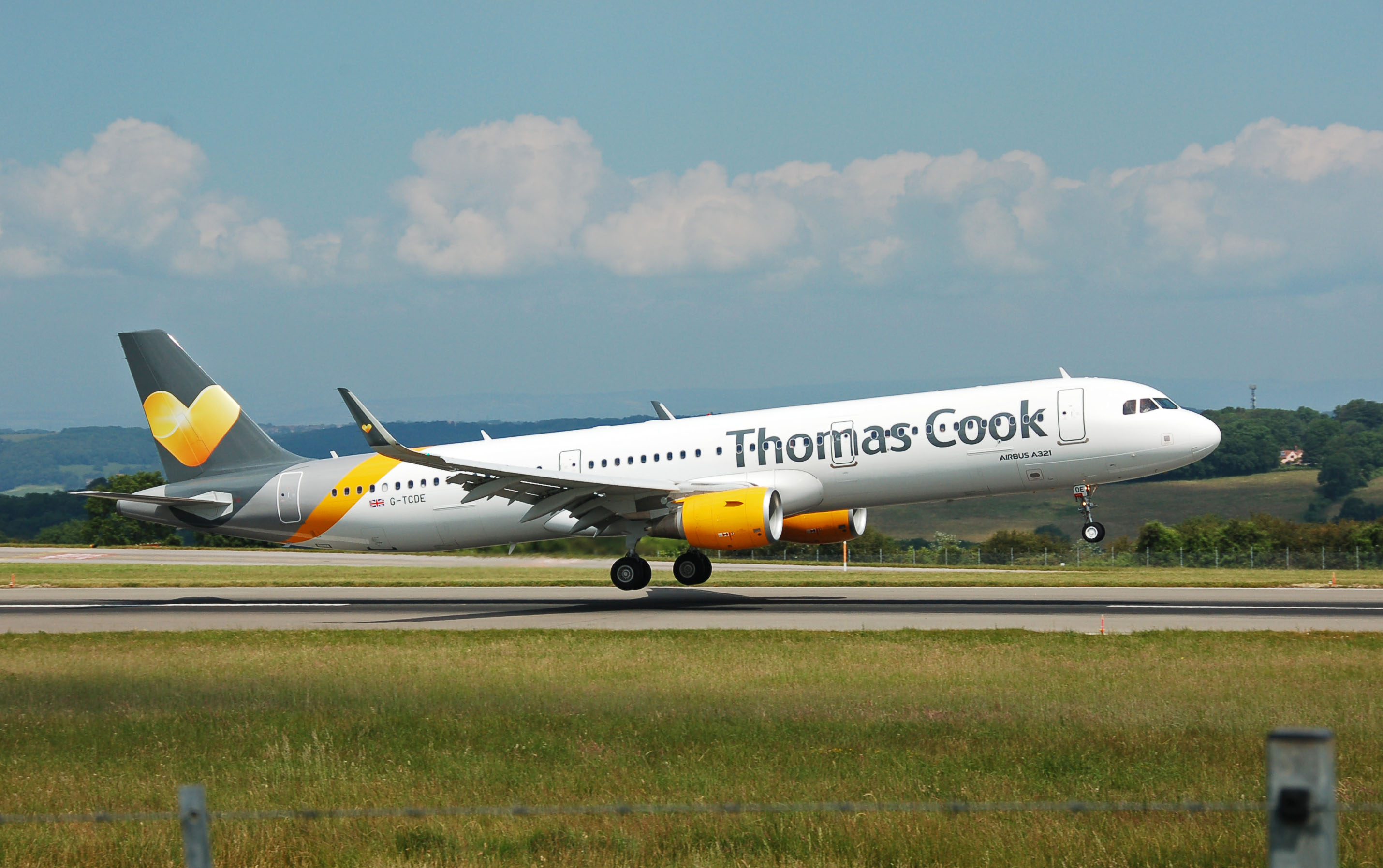 Emily decided to sit down because she was surprised that her outfit was causing such a big deal. She didn't see an "appropriate wear" policy on their website. As the staff was talking to her loudly, she knew that other passengers were listening. She then asked other passengers around her if her outfit was offensive to them. No one said a thing until one man shouted something that embarrassed Emily further.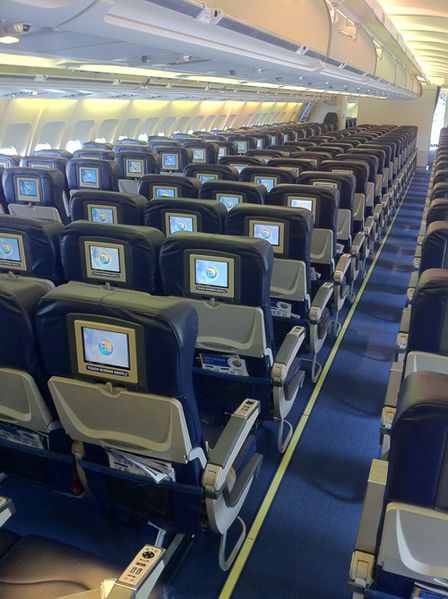 Emily then tweeted that she "asked the plane (as they were all listening now anyway) if I was offending anyone, no-one said a word. The manager then went to get my bag to remove me from the flight. A man then shouted "Shut up you pathetic woman. Put a f*cking jacket on"- the staff said nothing to him."
Thank you Jade. They announced that I was offensive and inappropriate in front of the whole flight. I was physically shaking, and they could see that, yet they continued to sexualise and ridicule me. It was the worst experience of my life.

— Emily (@emroseoconnor) March 13, 2019
Emily's cousin was also on the plane and ended up giving her a jacket so she could continue the flight. However, she said that this was the "worst experience of her life." She said she was physically shaking and upset, yet the staff and passengers continued to ridicule her.
Emily was wearing this black bralette with orange trousers when she was asked to 'cover up' by staff on a flight from Birmingham to Tenerife.

Should you have to dress a certain way on an aeroplane? pic.twitter.com/NtLSXUAz52

— This Morning (@thismorning) March 14, 2019
Many people jumped to her aid on Twitter, some claiming to be airline staff and saying there is no such rule. After this incident, she was asked to appear on a local talk show called This Morning to defend her outfit and speak out about the incident.
Here's What The Airline Said Back
https://www.instagram.com/p/Bu_Y2bxFLxx/?utm_source=ig_embed
After she appeared on The Morning, the airline made a formal apology to Emily. According to TODAY, Thomas Cook Airlines said, "We are sorry that we upset Ms. O'Connor. It's clear we could have handled the situation better. In common with most airlines, we have an appropriate attire policy. This applies equally to men and women of all ages without discrimination. Our crews have the difficult task of implementing that policy and don't always get it right."
What do you think about her outfit? Do you find it appropriate or inappropriate? Do you think the airline can tell her to put a jacket on or not? If you found this interesting, please SHARE with your friends and family and ask for their thoughts on this controversial situation!
Watch the entire interview of Emily on The Morning talk show below: