Estefanía "Tefi" Pessoa, a popular TikTok influencer with a following of 1.6 million, recently delighted her fans by sharing a humorous story involving one of her family members. The TikToker posted a video in which she narrated the incident that took place at her mom's workplace after ordering a cake from Publix.
"Yes, we are Latin. Yes, we use WhatsApp. Yes, she sends me two-minute voice memos. Not this time," Pessoa says. "Let me share. Have you heard of Publix? Where shopping is a pleasure? Of course, you have. It's fantastic."
Estefanía "Tefi" Pessoa talks about the hilarious Publix cake order
"Every month, my mom's office does one big lunch to celebrate all the birthdays of the month," Tefi Pessoa detailed. "When you order online, there is a box that says, 'Write what you would like on the cake,' and she wrote that message not thinking it would be taken literally."
Tefi Pessoa explained that the receptionist had written, "Just happy birthday is perfect, thank you." However, to her mother's co-worker's surprise, the exact text was imprinted on the cake. "When the cake arrived, everyone went to the break room to celebrate," she added. "When my mom opened the cake in front of everyone, they were unable to sing 'Happy Birthday' because everyone was just dying from laughter."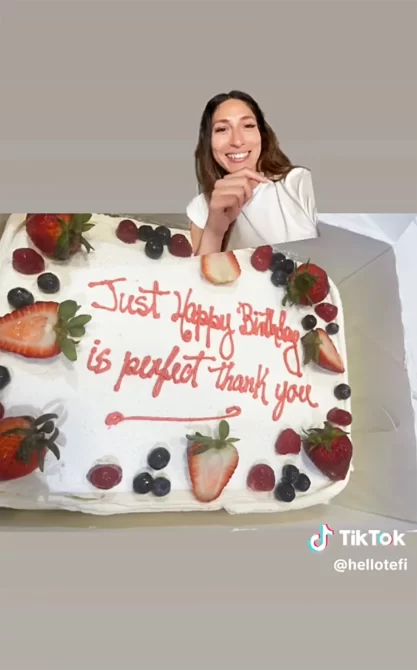 Netizens reactions
Tefi Pessoa's post generated a lot of comments, with hundreds of individuals joining in the laughter and amusement. "How do you frame a cake?! This is ART," a person commented.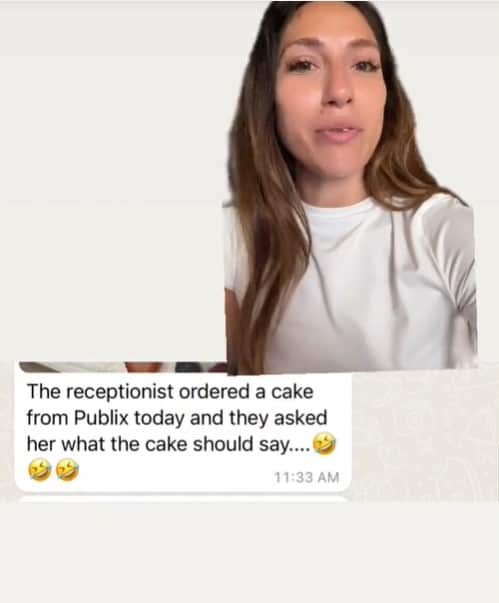 "Belly laughing rn this is amazing," someone else wrote. While another person commented, "I wouldn't even be able to be mad."
"LMAOOOOO getting a cake like that would literally make it the best birthday ever," an individual revealed.