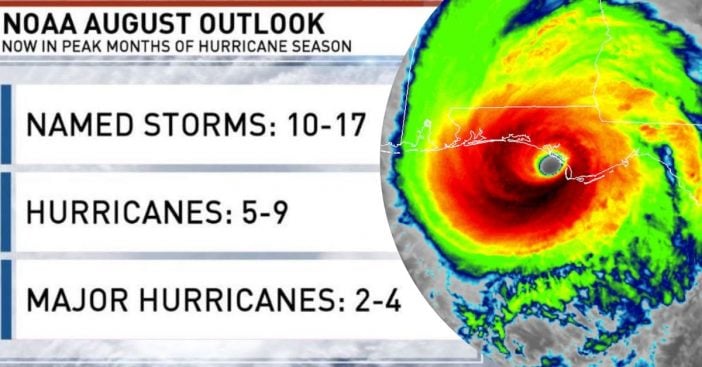 After a mix of predictions earlier this year, a new forecast reveals that we will have a very active peak hurricane season.

The predictions suggest we will have at least 14 storms, 7 hurricanes for the season, and at least 2 of them will be major hurricanes.

There is a lull at the beginning of August, but as time goes on, the weather will be just right for producing tropical storms.
It might be August already, but hurricane season is still in full swing and doesn't actually come to an end until November 30th. It's been a relatively quiet season for the United States, despite Hurricane Barry and Hurricane Andrea earlier this season. A new forecast predicts that this season is just getting started and we can expect many more tropical storms.
Last year, we saw Hurricane Michael and Hurricane Florence completely ravage parts of the U.S. Michael. Should we be expecting another major category storm (Category 3, 4, or 5) to make landfall at some point in the next few months?
Our Atlantic Hurricane forecast predictions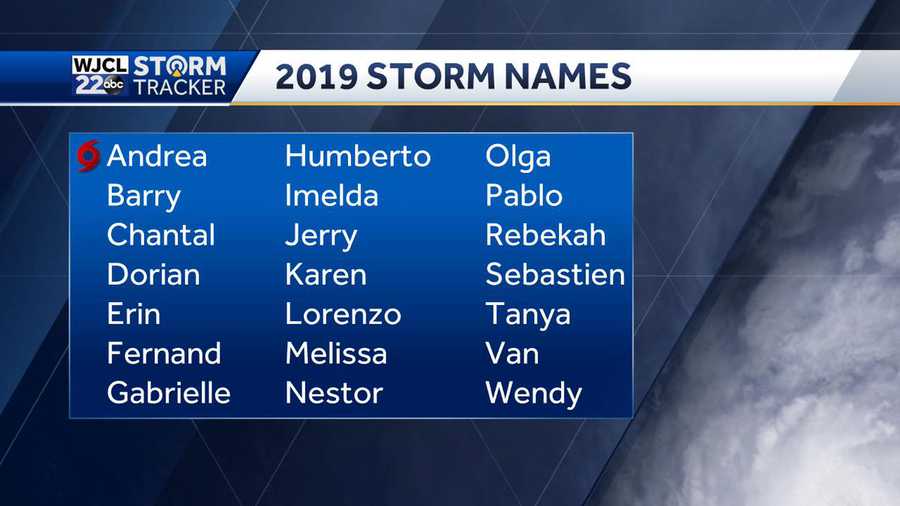 Some reports at the beginning of the year were mixed. Some say that it was going to be a below-average season. Others predict as much as 12 storms. In a newer forecast, they say we will see a lull in the first few weeks of August, but they will soon ramp up. We are soon to be in the peak months of hurricane season.
"Of those, researchers expect six to become hurricanes and two to reach major hurricane strength," experts say. If these findings are correct, that means 14 storms and 7 hurricanes for the entire season. Two of those are expected to be major hurricanes. 
This doesn't mean we will necessarily have a Category 5 natural disaster on our hands. However, it does mean that the probability of intense weather is very possible. AccuWeather Atlantic Hurricane Expert Dan Kottlowski explains this pattern.
"This year, at least the climate pattern has the capability to produce several very strong storms and so people should not let their guard down," he says. Dan adds that "just about all coastal areas look like they have equal chances" this season.
Updated seasonal #hurricane forecast from @ColoradoStateU continues to predict near-average season: 14 named storms, 7 hurricanes and 2 major hurricanes. These numbers include Andrea and Barry that formed in May and July, respectively.https://t.co/1NupvVv24O pic.twitter.com/ODM3mafo33

— Philip Klotzbach (@philklotzbach) August 5, 2019
With this being said, it's a smart idea for all families living in coastal areas to have a safety plan in store. Especially now being in the peak months for major hurricanes, now is the time to ensure you have a solid plan! Be sure to be aware of any new Atlantic hurricane forecasts that may come in the near future.
Check out the video below, where weather experts discuss the change in initial predictions and what to expect from here on out!