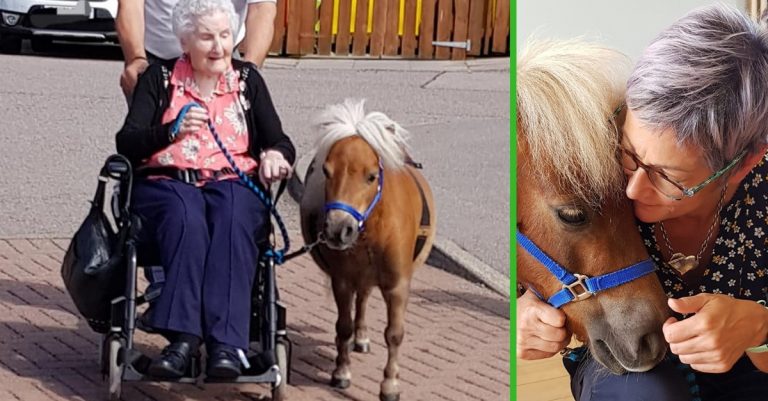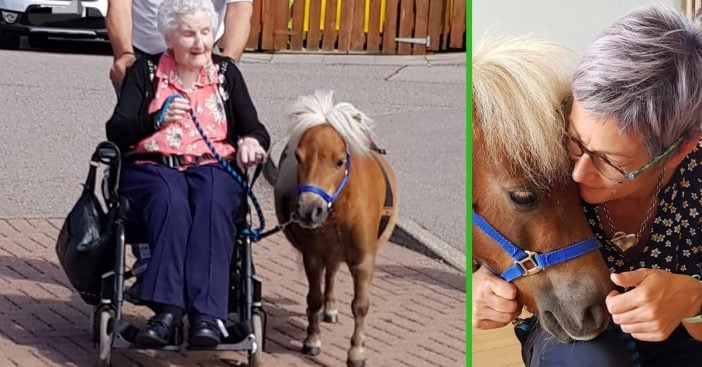 Elaine and John Sangster run Therapy Ponies Scotland. Their organization brings Shetland ponies to dementia patients because they actually have lots of benefits. The ponies will come to homes and hospice care facilities to give joy and comfort to the residents, especially those with dementia.
Many people have heard of dogs coming to hospitals to support patients, but rarely ponies! Interaction with the ponies often minimizes stress and distress in the patients. The patients get so excited to see the ponies visit. Often, relatives will plan to come to visit when the ponies are there, which brings joy to the entire family.
See how happy the therapy ponies make the patients
Adorable therapy ponies visit residents at Aberdeen care home https://t.co/zbJIQoU7fL pic.twitter.com/AOFKcpB0XO

— Evening Express (@EveningExpress) August 2, 2019
The Sangster's ponies are very well-behaved. You might wonder what a bunch of ponies act like when introduced into a hospice facility, but they are actually very comfortable. They have been training the ponies since they were small, so they have grown to be very obedient. They attach bags to their butts so that no accidents occur on the floors.
According to Horse and Hound, Elaine has said, "Every time we go into a care home people can't believe how well-behaved and calm they are—we are so proud of them we could burst." The couple has 15 ponies, but they generally take eight of them for each visit so that the ponies can have days off.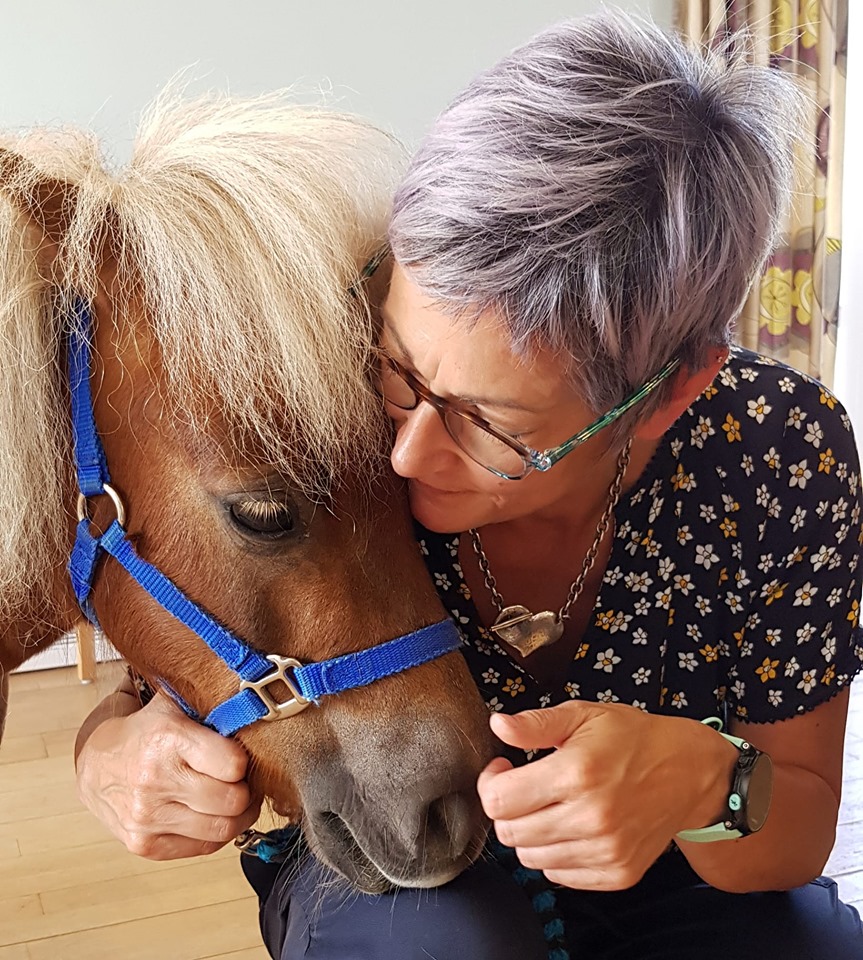 Elaine added, "People ask what therapy we give. We say we bring in the ponies and they make you smile. There is no better therapy than that." She said that the ponies seem to know their job and that they love the attention. They love being cuddled by the patients. How sweet do they look?
Elaine said that the ponies can also help some of the more shy residents. It often gets them to talk about their past and open up.
"Sometimes we have carers in pieces because they see a resident talking to us who doesn't normally speak," she explained. "Something about the ponies can unlock conversation — they might tell us they worked with ponies when they were younger or their father was a farmer. The carers can't believe it as it's information they have never revealed."
What do you think about therapy ponies for dementia patients? Would you love to visit a therapy pony? Even if you don't need hospice care, animals can be very therapeutic for stress. If you can't find a pony farm nearby, a dog or a cat is wonderful for stress too.
Did you know that Willie Nelson has a horse farm?