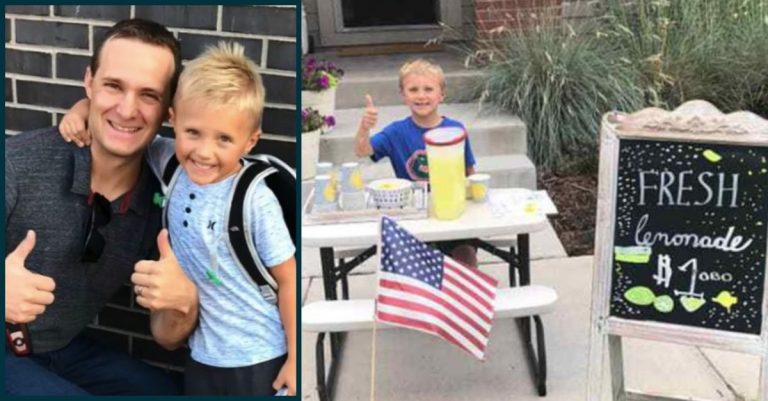 One 6-year-old boy from Denver, CO named Brady Campbell just won best son of the year. His father passed away a few weeks ago after a battle with stage 4 colon cancer. His dad was the one who actually came up with the idea for a lemonade stand.
"To take my mom on a date," Brady says. "Because I didn't have enough money and I wanted to pay. So I did it." So, the day right after his dad passes away, he follows through with his promise. He takes his mom out on a date with the money he earned from his lemonade stand.
Even the police and fire department shows up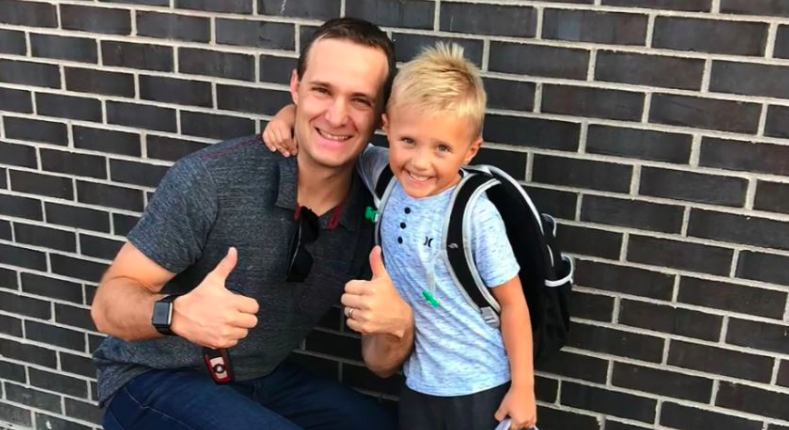 His mom, Amanda Campbell, was just overwhelmed with happiness when she learns about the idea. "Brady is a very sweet soul," Amanda says. "He's always looking out for everybody else and I think he really learned that from his dad."
Tons of Brady's neighbors and friends came by the lemonade stand, which would then catch the attention of a Denver police officer. He was incredibly moved by Brady's idea and story, so he puts out a radio call to other first responders. That's when firetrucks and police cars start piling in for lemonade!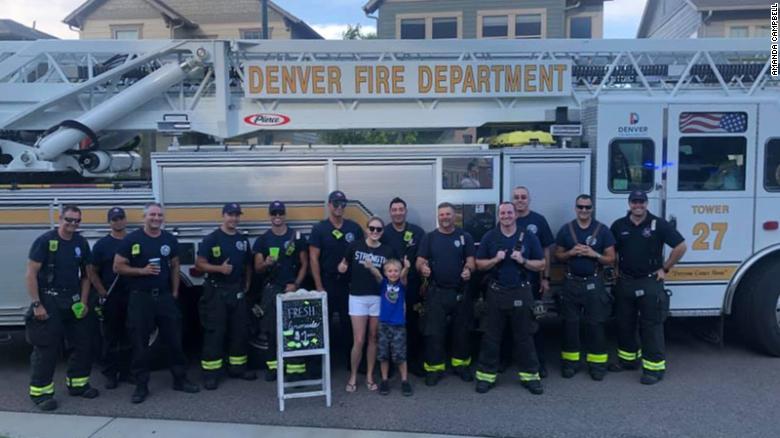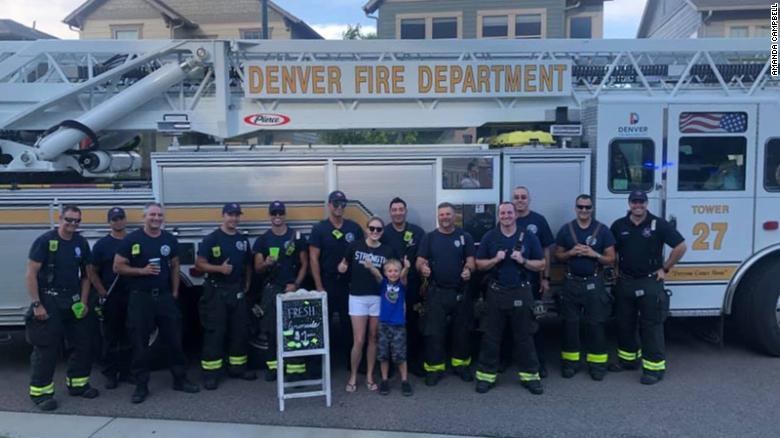 Brady raised $244 and was able to take his mom on a date and lift her spirits after the tragic passing of his father. Additionally, a neighbor has set up a GoFundMe virtual lemonade stand to raise even more money for Brady! The money will ultimately go towards the family and towards cancer research.
"It really lifted our spirits and it made Brady so happy," Amanda says. "It's pretty special and I know Brandon [father] would be very, very proud."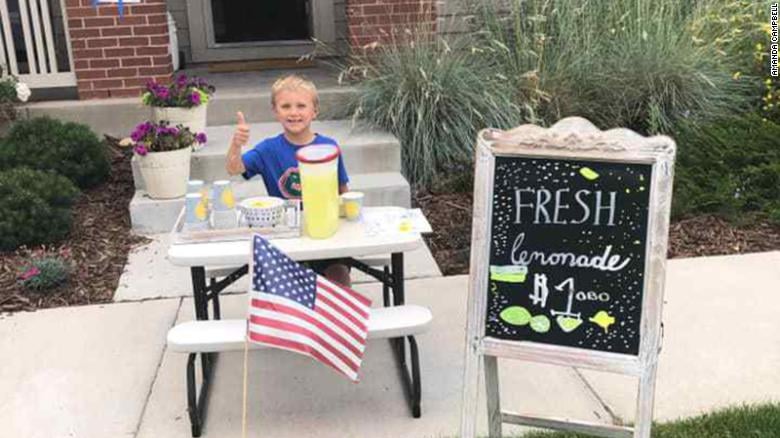 "He just says 'I'm glad he [father] doesn't have cancer anymore. I'm glad he doesn't have pain,'" Amanda
says
about Brady. "That brings, I think, Brady a lot of peace and me peace."
Amanda says she hopes this story will bring awareness to and encourage people to get tested for colon cancer. Take a look at the video below for some additional footage from the day Brady had his lemonade stand going! It's so heartwarming to see everyone band together for a good cause.