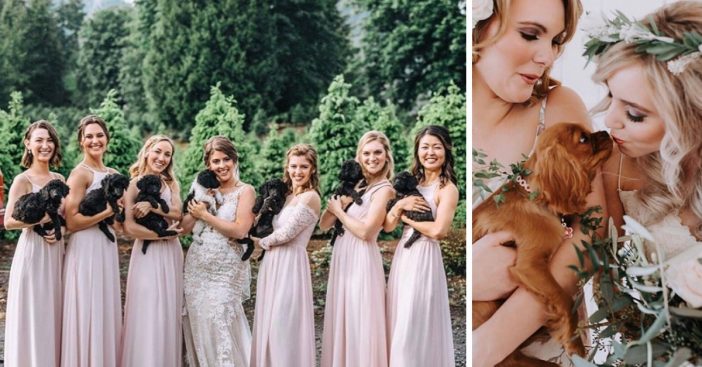 A new trend in the wedding business is downright adorable. Many brides are opting for their bridesmaids to carry puppies down the aisle instead of flower bouquets. Not only does that make for some adorable photos, but it actually helps animals in need. Generally, these puppies are available for adoption. The photos bring awareness to these dogs who need homes. Many of these puppies get adopted very quickly after the photoshoot!
For animal lovers, this may seem like a no-brainer. Instead of carrying around flowers that you will likely toss out, why not carry a puppy? It sure sounds like fun! In addition, local animal shelters will bring the puppies to you. This helps them out because you are bringing awareness to their shelter and helping animals get adopted. It sounds like a win-win!
Photos of the adorable puppy "bouquets"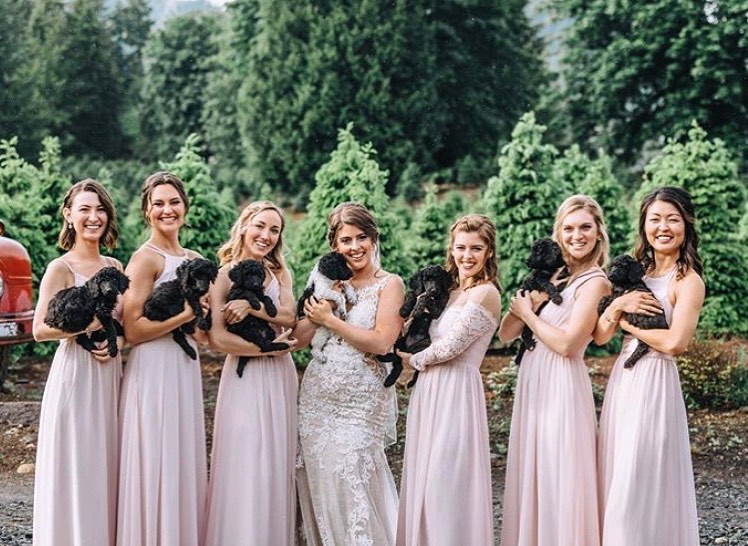 In the photos, you can see that some of the puppies are wiggling around like crazy while others sleep. You never know what you're going to get! Carrying puppies could also have another benefit. Many brides and bridesmaids get nervous before walking down the aisle. I can imagine those nerves would go away really fast by cuddling a puppy.
Another new wedding trend that relates to these puppy bouquets? Some couples are donating to charity instead of providing wedding favors. For example, a bride and groom might donate to the local shelter or Humane Society instead of giving guests small favors. It can help show your friends and family what you are passionate about and raise money for that cause.
Many of the puppies will get adopted right away. Perhaps even by some wedding guests! I know I wouldn't be able to resist those sweet faces.
According to PEOPLE, one bride said, "It was really special. This is near and dear to my heart and to be able to bring awareness to the need for adoptions – that was the best part of my wedding. Besides marrying Brett of course!"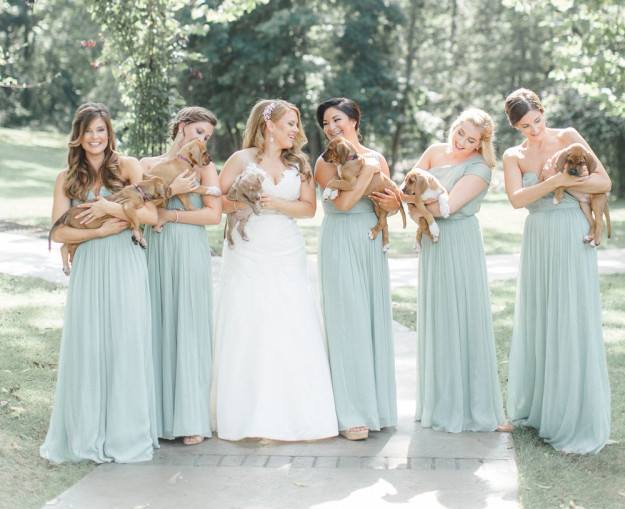 What do you think about carrying puppies instead of flower bouquets for a wedding? It may get messy, but it would sure make for some unforgettable memories and photos.
Ready for another unique wedding photoshoot?