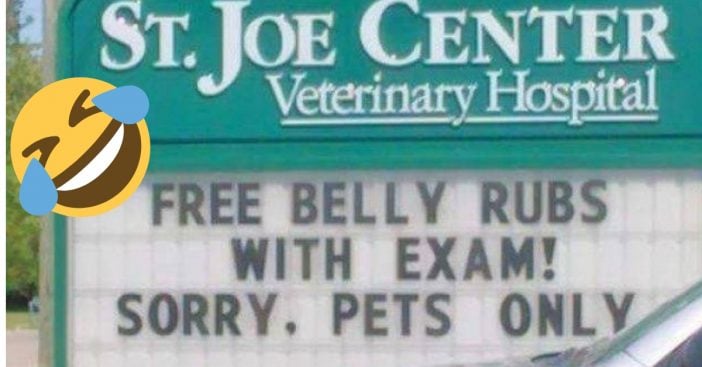 If you love funny signs and you have a furry friend (or two), you will love these veterinarian signs! We know that taking your pets to the vet can be a scary process for both of you, or simply downright annoying. However, if they have a sign with a sense of humor, it can make the process a little easier!
Here are some of the best signs at vets around the country that we found on the Internet. We hope it gives you a laugh today! If only our pets could understand the signs and giggle with us too. Have you ever passed a vet that always has hilarious signs?
1. This is the best advertisement ever
If you own a Shih Tzu dog, you know how their name sounds like a popular swear word. This vet used it to their advantage to make people laugh, while also advertising that they are the best vet around! Would you go here?
2. The war on drugs?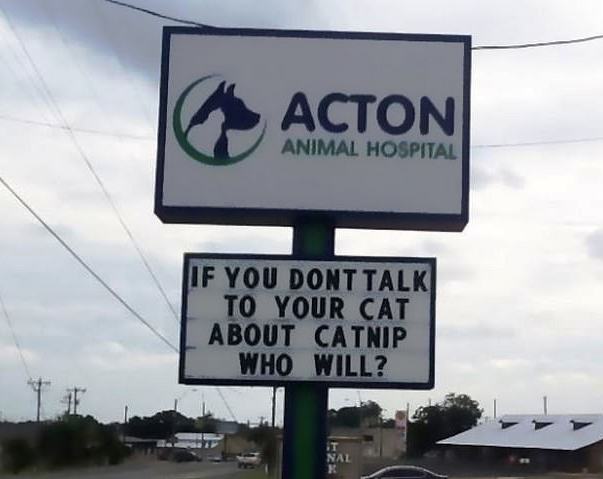 It can be hilarious to give your cat catnip and watch them get "high" and act silly. This vet jokes about catnip being a drug of sorts and asks you to talk to your cat about it! Too funny.
3. This sounds awkward…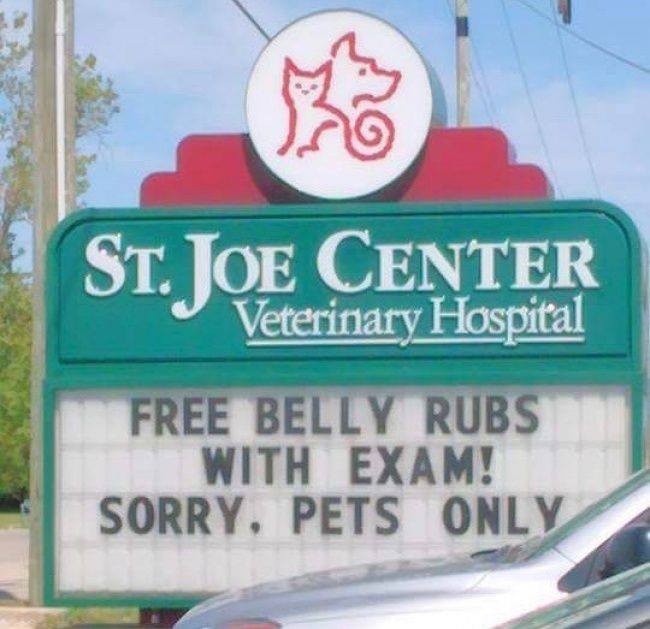 We wonder who it was that made them add… "pets only." Just kidding! At least we hope there wasn't an incident…
4. I like big mutts…
A funny twist on the old song "I Like Big Butts," this vet likes big mutts and they cannot lie! We cannot stop laughing!
Read on to the NEXT page! Can you guess what this sign ends with? "It's all fun and games until…"