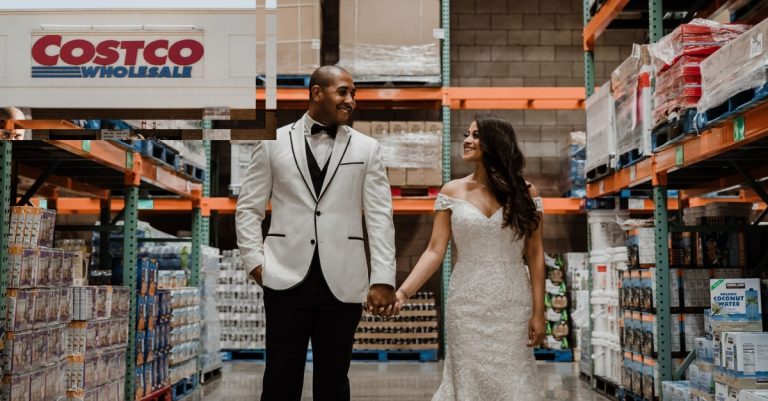 Jessica and Brandon met in the mac-and-cheese aisle at their local Costco in Waipahu, Hawaii. It was there that sparks flew and now they are married! A month after their wedding, they decided to take photos where it all began… that same Costco aisle.
On the day that they met, Jessica was debating purchasing the mac-and-cheese with her then-roommate. Jessica had been saying how she wished it was good for you. Brandon then appeared and said, "It's good for you. It's cheese. And it's Costco."
See the fun photos of Jessica and Brandon in Costco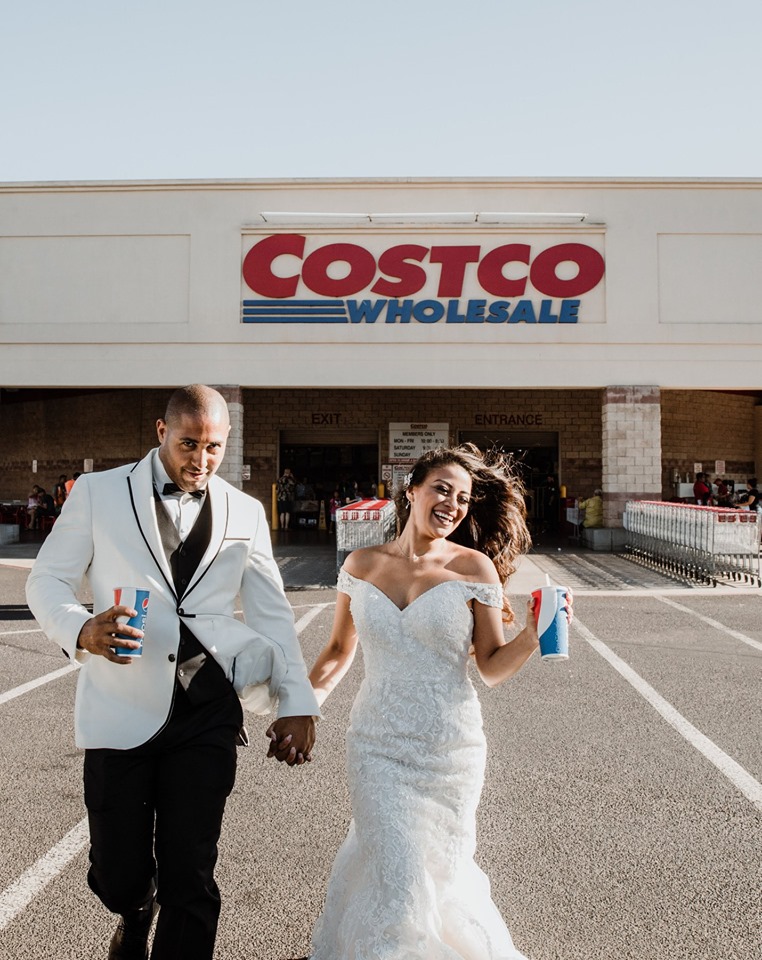 Jessica laughed. They exchanged numbers and ended up falling in love! Who knew you could meet the love of your life at your local Costco? Not only did the couple meet at Costco, but Brandon decided to propose during one of their Costco trips! Costco decided to share their story and the amazing photos on their social media pages.
The couple posed in that same mac-and-cheese aisle as well as other spots around the store. They were both wearing their garments from their wedding day. They couldn't forget to get pizza from the food court!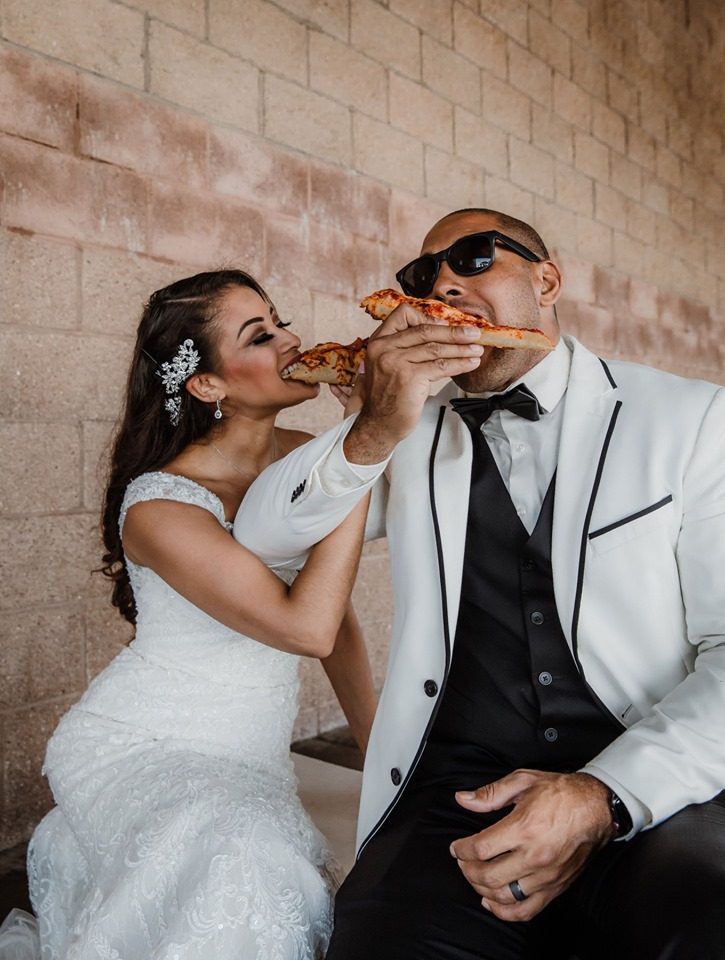 The couple wanted to showcase the place where they met, but also show their personalities in the photos. They are clearly very fun-loving people and the images show that.
According to Insider, Jessica said, "We really did it to commemorate our relationship and how we met. We're a very playful couple, I think it contributes to the success of our relationship. He's literally my best friend and we're always up to some shenanigans."
They said that everyone in the store was really nice about their photoshoot. Jessica admits they head to the big box store every Sunday to get food and other items for the week ahead. Of course, many times they have to pick up mac-and-cheese! It holds a special place in their hearts now.
What do you think about these Costco-inspired wedding photos? I think they are so cute and definitely unique!
The photos were shot by Lisa Rose Photography.
Another couple actually got married at Costco! They met at their local Costco too. I didn't know it was the place to find love connections. Check out the video below:
Interested in seeing another unique wedding photoshoot?