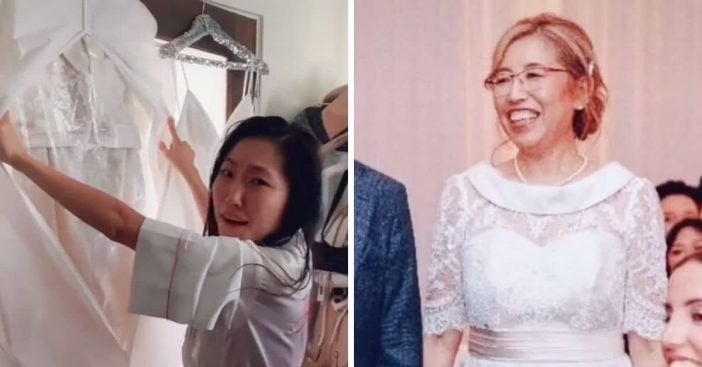 It is fairly well-known that it is rude to wear white to a wedding unless you are the bride. However, many people have gotten away with it, including mothers or mothers-in-law! Perhaps they don't realize the unwritten rule or just want to be the center of attention. One woman shared a viral clip of her mom at her wedding… wearing a white bridal gown. Yikes!
The bride seemed to laugh off the incident, but many people were very angry in the comments section. Jane Lu got married in October 2019 and recently shared a TikTok video inside her big day. In the clip, Jane shows off her simple and elegant dress. Then, she reveals her mother's day: a full-on bridal gown.
Bride's mom wore a bridal gown to the wedding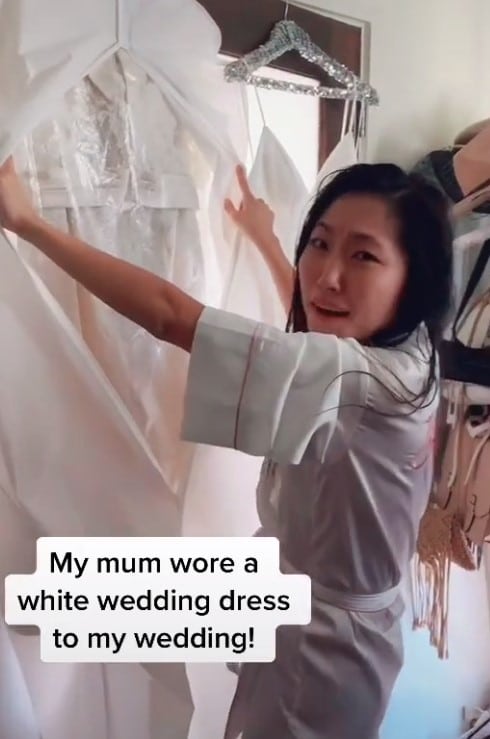 She jokes that her mother's dress looks more bridal than hers! Then she shares a series of clips of herself in her wedding dress and her mother in her white dress. She captioned the video, "I found out on the morning of MY wedding that my mum is wearing a white bridal gown! 🤦🏻‍♀️ #wedding #weddingfail #weddingdress #motherofthebride"
RELATED: Bride Wants Guests To Pay Entrance Fee To Get On 'Exclusive Guest List' And Skip Line
In the video, someone asked if her mom was getting remarried or renewing her vows on the same day. Apparently, that wasn't the case. Many people commented that she should have made her mother wear another dress or would have been very angry.
Others didn't seem to see what the big deal was and noted that a wedding day is very important for the bride's mother as well. What is your take on moms wearing white to their children's weddings? Watch the video below: