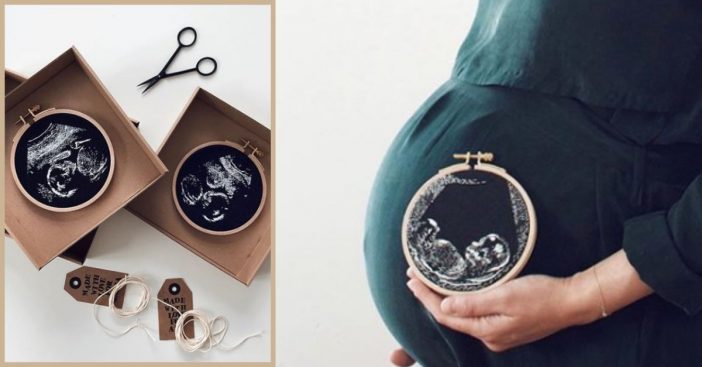 One mother by the name of Veselka Bulkan has come up with the perfect way to turn ultrasound photos into embroidered keepsakes. This idea originally begins as a special way for Bulkan and her husband to celebrate the baby girl they would be having together. Now, it has turned into a business because so many women who are expecting are loving this keepsake idea!
Bulkan says on her own website that she used the embroideries to announce her own pregnancy. "When I became pregnant at the beginning of the last year, I made an embroidery from my baby's ultrasound at which I looked every day during this season of my life while imagining how she will look like, and a keepsake of these beautiful days as well," she says.
It's the perfect gift for anyone who is expecting
View this post on Instagram
These ideas are perfect for anyone who is thinking of a baby shower gift, pregnancy announcements, or nursery decor. This is why the next time you're expecting or you know someone who is, be sure to come back to this beautiful idea! While Bulkan says that she is not accepting orders at this time, anyone can try their hand at creating DIY embroideries!
The process of an embroidered ultrasound keepsake
Bulkan opens up to Pop Sugar about the process of making these. It's not the easiest thing n the world and there are some things to consider.
"The posture of the baby is a factor. Some photos are close up to the face, some are not. The contours on the head are pretty different in each in terms of abstraction of details. The textures of the scan and the ratio of black and white areas are also a difficulty factor… Some of the ultrasounds are so blurred and abstract. Their textures are not so clear so that the result would not be good at all. Three-dimensional ultrasounds are also not applicable."
When Bulkan does begin to accept orders again, she says the best way to go about it is to email her a photocopy of your ultrasound. She will then let you know if the photo works to be embroidered. Her services cost $300, but it sounds completely worth it for a lifetime keepsake.
There are alternative ways to turn your ultrasound photos into keepsakes. Etsy offers a service where you can have your ultrasound printed onto a canvas. Depending on the canvas size, it can range anywhere from $40-$142.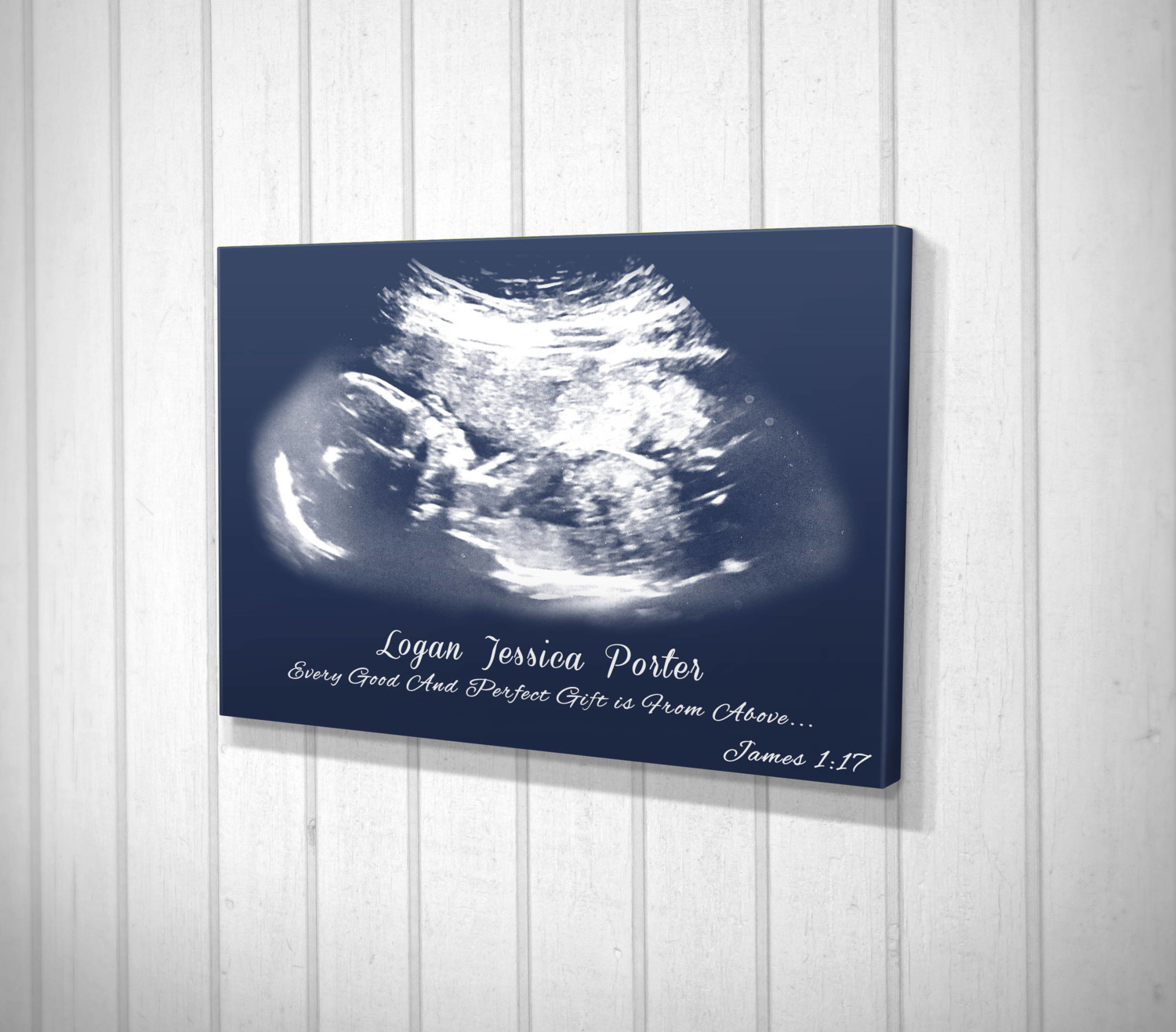 You may also turn your ultrasound photo into a watercolor print that can be framed! This option is a lot more affordable and ranges from $55-$95.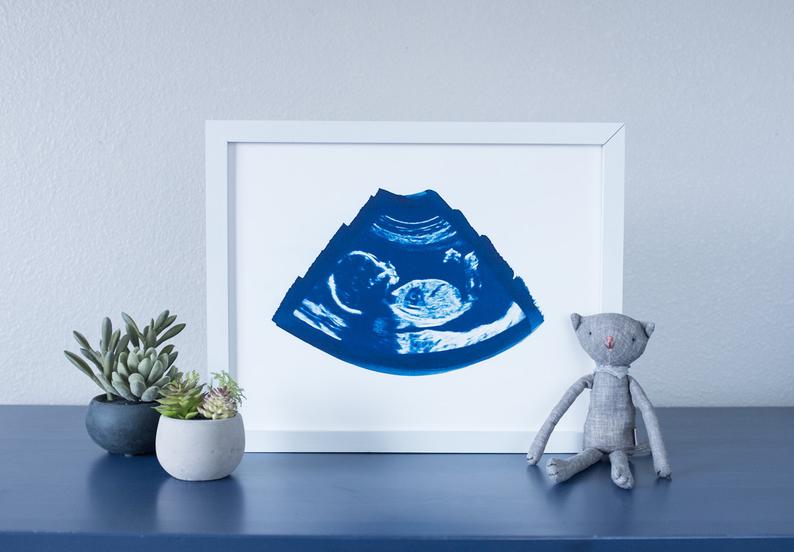 How cool are these crafty ultrasound keepsake ideas? Would you try any of them?