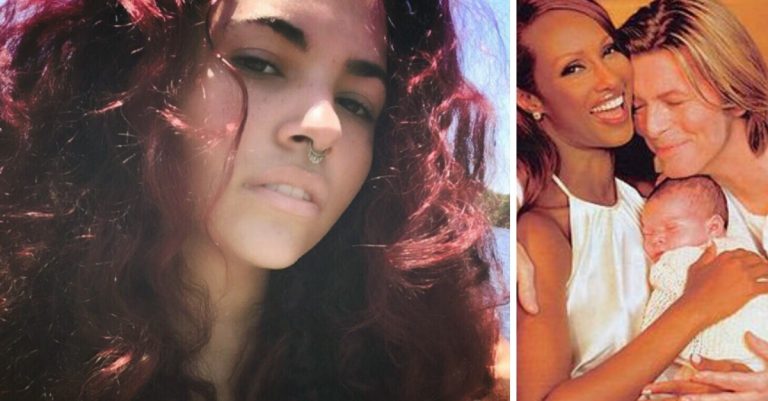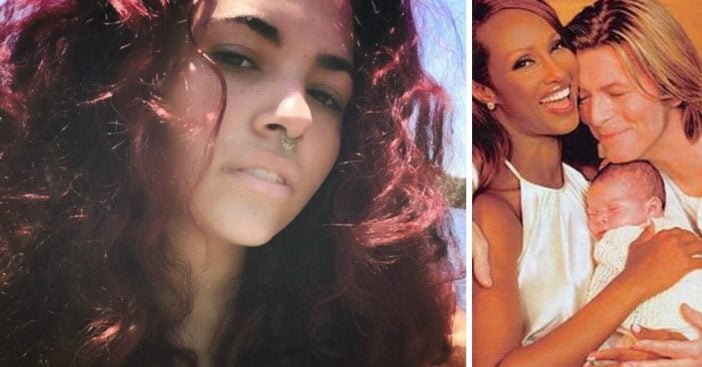 David Bowie and Iman had a baby girl in 2000. Her name is Alexandria Zahra Jones, but she is more commonly known as Lexi. Now that she is almost 19 years old (her birthday is on August 15), have you ever wondered what she is up to now? For instance, is she trying to follow her father's famous footsteps or stay out of the limelight?
David and Iman actually credit supermodel and friend Christie Brinkley for their miracle baby, Lexi. When they decided that they wanted to be parents again, Iman was 45 and David was 53. They were having a hard time conceiving and asked Christie for advice.
Learn how Christie Brinkley helped David and Iman in their quest for a baby
https://www.instagram.com/p/BAc9WElmKhM/?utm_source=ig_embed
She said that there is an old Somali tradition for women who are having trouble conceiving. They are told to cradle a baby all day. Christie brought her own daughter, Sailor, a baby at the time, to spend some time with Iman. Reportedly, it worked because Lexi was conceived soon after.
https://www.instagram.com/p/BX5mFjGg5yk/?utm_source=ig_embed
David and Iman knew they wanted to name the baby Alexandria and Zahra because those names mean blossoming, fair beauty, and shining, inner light, according to Cheat Sheet. After Lexi was born, she generally was kept out of the public eye. Sadly, in 2016, she lost her father, David Bowie, and was thrust into the spotlight.
What is Lexi up to these days?
https://www.instagram.com/p/By0uVqNh-xv/
Last year, she starred as Dorothy in her high school production of The Wizard of Oz. In addition, she also graduated from high school. She seems to live a pretty normal life in New York. That is pretty refreshing the days where all young kids seem to want to be famous!
https://www.instagram.com/p/BSJT5vegMqN/?utm_source=ig_embed
Lexi and her mom both have tattoos dedicated to the late David Bowie. Lexi's tattoo is of a moon with the words, "Daddy xx 1947-2016." Iman's tattoo says "David." Reportedly, they went together to get the tattoos on the second anniversary of his death. How sweet is that?
https://www.instagram.com/p/BpBQCeEFhDY/
In addition, Lexi is also very creative. She has an Instagram page dedicated to her art. It seems like she is just a regular teenager, even with the coolest parents around. Seeing how beautiful and talented Lexi is sure makes us miss David though!
What do you think about Lexi Jones, the daughter of David Bowie and Iman?
A new David Bowie biopic is in the works.