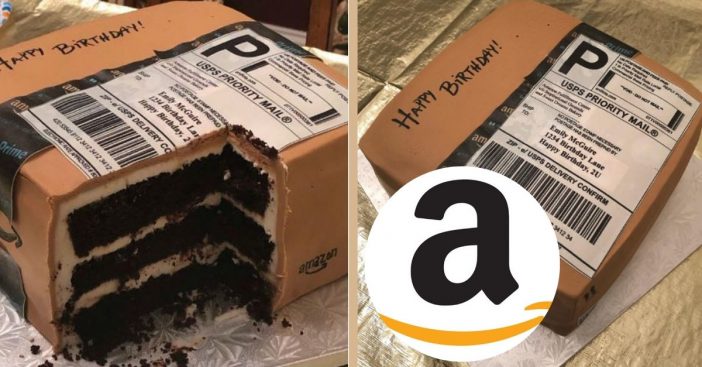 One husband gave his wife a birthday cake that looks like an Amazon box because it's her favorite thing! We can totally relate because Amazon is truly the best and most reliable, especially if you have Prime. Emily McGuire's husband Waylon was the one in charge of getting her an Amazon box birthday cake.
Emily tells Cafe Mom that she gets "giddy" over all of the Amazon deliveries she gets multiple times a week (again, we can relate). "In that moment, I knew my husband 'gets me,'" she tells Cafe Mom about the birthday cake idea. The only thing that would've made it more perfect is if the cake was shipped from Amazon. It sadly wasn't!
The birthday cake actually looks delicious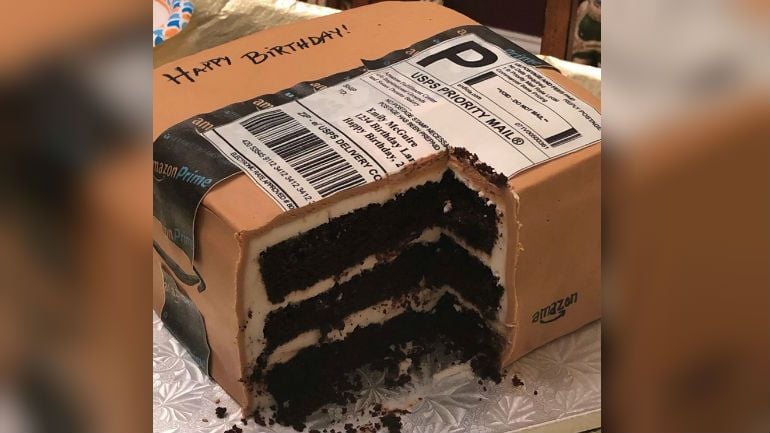 As you can see, the cake was literally a spitting image of an Amazon box. The photo above shows a bite already taken out of it and it looks delicious! Emily posts photos of the birthday cake on her professional photography Facebook page where this story originally went viral.
"Next year is going to be hard to top!!" she tells local news stations.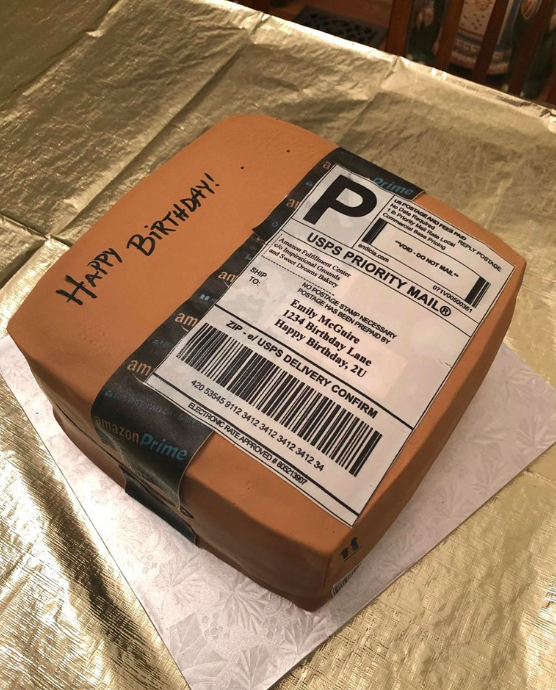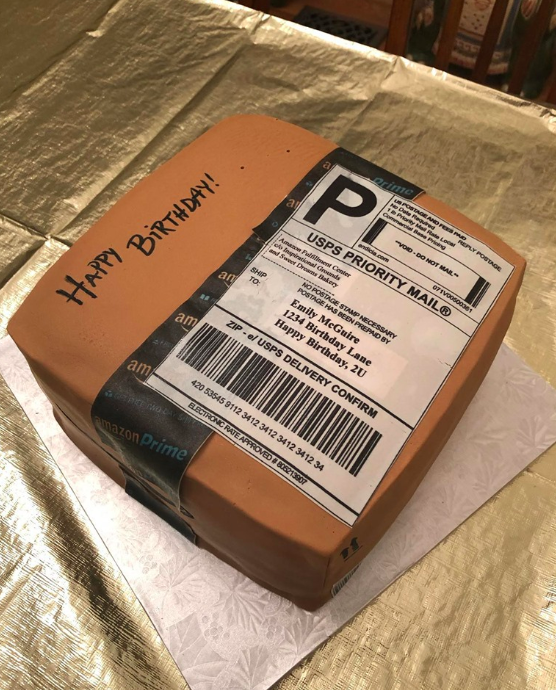 "Omg, I love this, I myself am addicted to Amazon, wow this is amazing," says one Facebook commenter. Another was tagging people she knew in the comments section and says, "So here is a cake idea for your wife." We hope this idea starts making the rounds!
Would you ever buy your Amazon-loving spouse an Amazon box birthday cake for their big day? The story has been trending in the news since it went viral and we're all on board! Check out the official news coverage for the story below.
Are you an Amazon addict like Emily is?