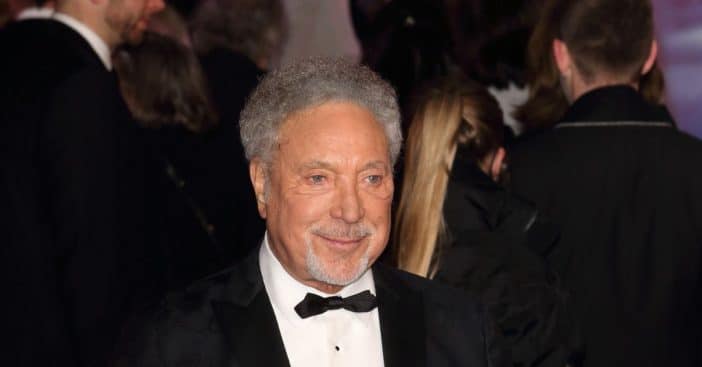 Sir Thomas Jones Woodward is popularly known by his stage name Tom Jones. If you're familiar with The Voice, then you'll know this Welsh singer. Tom was born on the 7th of June, 1940. Life didn't begin with fame for the singer, born to Thomas Woodward, a coal miner, and Freda Jones who passed away in 2003.
Tom began singing at a young age right until he was diagnosed with tuberculosis and was nursed back to health by his mom. The death of his mother left him devastated, he canceled his Las Vegas show as a sign of respect as he referred to his mother as the "driving force" behind his singing career. 
The life of fame
Thomas Jones was discovered by Gordon Mills who gave him his popular star name now, Tom Jones. His single in 1965 "It's Not Unusual" was among the top 10 in the United States and No. 1 in the United Kingdom. He has recorded theme songs for movies such as What's New Pussycat? and Thunderball. He went into stage performances from 1967 until 2011 and even started a television show This is Tom Jones.
In early 2000, the singer released "Sex Bomb" which ranked No. 3 on the UK singles chart. Tom Jones has graced public and political figures such as former US president, Bill Clinton, and the late Queen Elizabeth II with his performance. The late monarch knighted Tom for his service to music. Recently, the singer released an album, Surrounded by Time. 
Tom Jones and Linda Jones' love story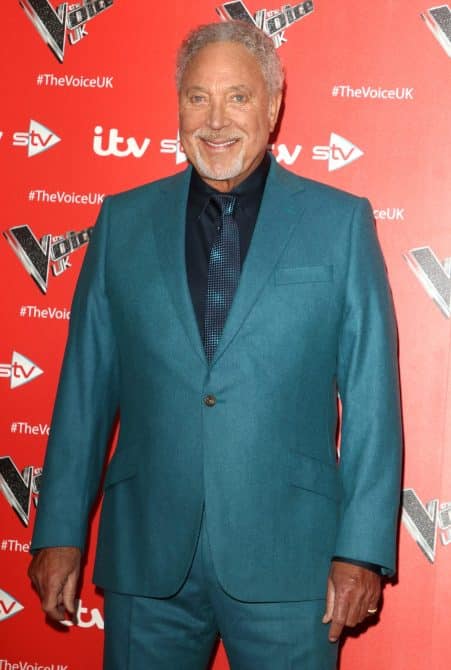 Tom married Linda, his high school girlfriend, at the young age of seventeen and they welcomed their only son, Mark, a year after. Before hitting success in his singing career, Tom had to work at a glove factory as a construction worker to care for his family.
It's a wonder that Jones' marriage didn't fall apart due to his public acts of infidelity which he mentioned in his autobiography, Over The Top and Back. One of Jones' many unfaithful acts of infidelity led to another son, singer Jonathan Berkery, from model Katherine Berkery. However, the singer refused to acknowledge and take responsibility for the child even after a court case and a proven DNA test.
Priscilla Presley is Tom's support system after losing his wife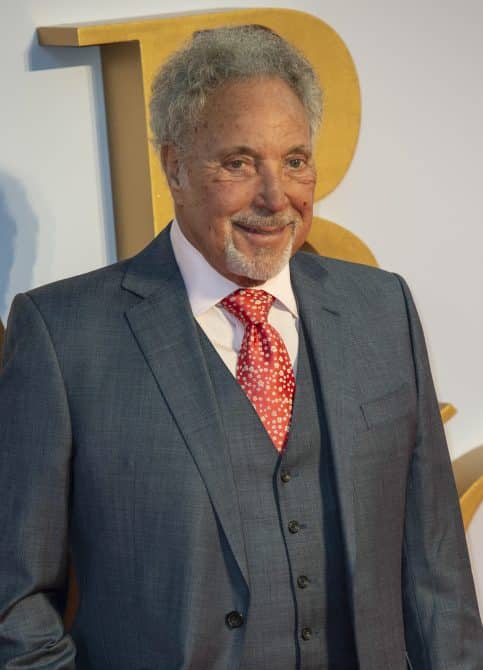 Sadly, Tom lost his wife to cancer in April 2016. The 82-year-old singer was heartbroken by Linda's demise and the fear of travailing life alone without her support.  The Welsh singer lamented while on The Joe Wicks Podcast, "No I'll never find love again."
However, a year after the death of his wife, rumors emanated that Tom was seeing the late Elvis Presley's widow, Priscilla Presley. The duo met in 1965 and they've been friends since then. The singer released a statement in 2021 stating that he and Priscilla were not dating but were simply friends who enjoyed time spent together.