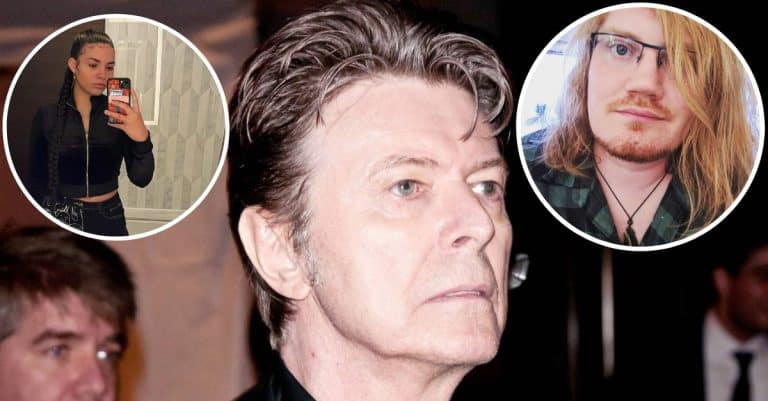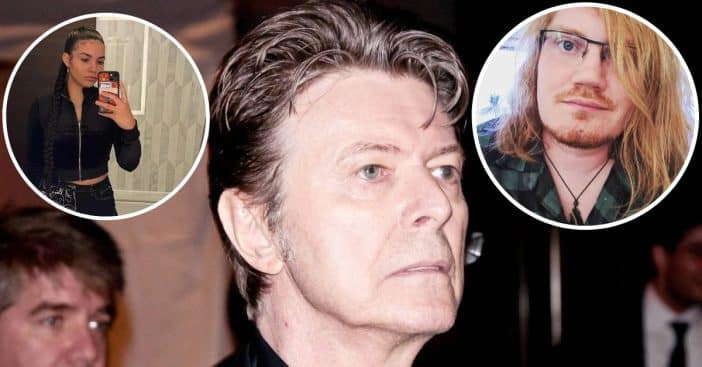 David Bowie was one of the greatest musicians of the 20th century. The singer began his singing career in the '70s glam rock era releasing his famous single "Starman" which was well-received by his fans. Being a highly versatile musician, he kept changing his styles and genres to keep his massive fan base which grew by the day.
The late musician also tried his hands at acting, landing roles in movies like The Man Who Fell To Earth, Labyrinth, and the 1988 film, The Last Temptation of Christ. Bowie died in January 2016 at the age of 69 after battling liver cancer. He is survived by his two children, Duncan Jones and Alexandria 'Lexi' Zahra Jones, born to him from his two marriages.
David Bowie's marriages
David Bowie tied the knot with his first wife, Mary Angela Barnett, aka Angie Bowie, in 1970 in an open marriage and they had a child, Duncan Jones together before they divorced in 1980. Angela later revealed that their marriage was a mere arrangement and not born out of love. "We got married so that I could [get a permit to] work. I didn't think it would last and David said before we got married," she said. "'I'm not really in love with you and I thought that's probably a good thing.'"
The late musician married Somali-American model Iman in a private ceremony in Lausanne in 1992. The couple remained married until his death and they had a daughter, Alexandria 'Lexi' Zahra Jones.
Meet David Bowie's two children:
Duncan Jones
Duncan was born in 1971 as the first child of David Bowie. He studied philosophy in America before moving back home to England to graduate from the London Film School in 2011. Duncan started his career in Hollywood but unlike his father, he chose to be behind the scene and became a movie director, producer, and screenwriter.
Duncan's first attempt at the cinema was highly successful and his film, Moon was nominated for seven British Independent Film Awards and clinched the Best British Independent Film and the Douglas Hickox Award for Best British Director.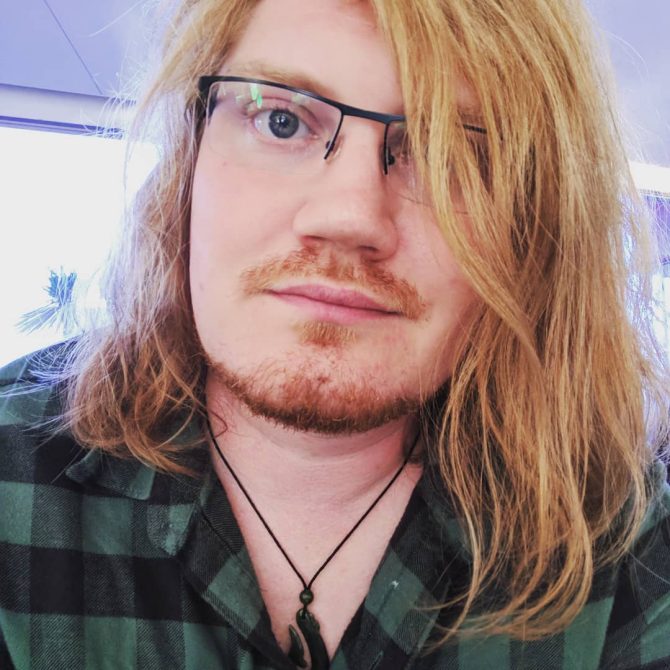 During his acceptance speech, at the Brits Awards in 2017 for the Album Of The Year award for his late dad, Duncan revealed that he misses his late father. "I lost my dad last year, but I also became a dad, and I was spending a lot of time after getting over the shock of trying to work out what would I want my son to know about his granddad," he said. "And I think, it would be the same thing that most of my dad's fans have taken over the last 50 years: he's always been there supporting people who think they're a little bit weird, or a little bit strange, a little bit different. And he's always been there for them. This award is for all the kooks and all the people who make the kooks."
The 51-year-old himself also has two children, a son and a daughter named 'Zowie' after his childhood name.
Alexandria 'Lexi' Zahra Jones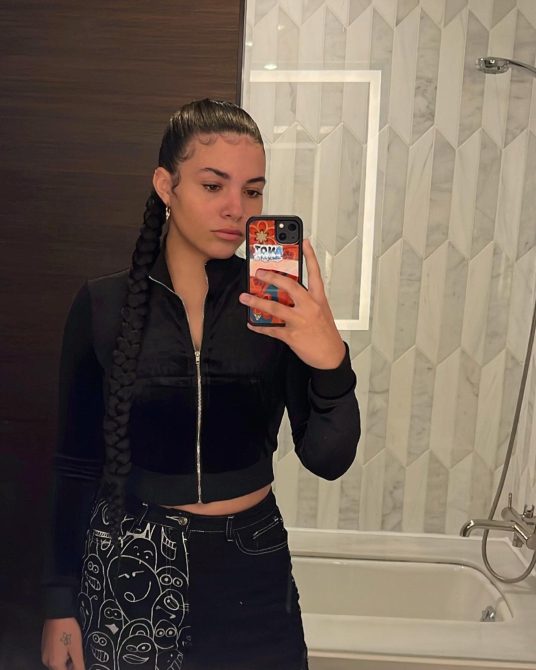 David and Iman welcomed a daughter, Lexi together in August 2000. Unfortunately, the 22-year-old was just 15 years old when she lost her dad and thus keeps his memory alive on her Instagram, through her heartbreaking tributes to him. In 2017, she shared a throwback of Bowie holding her as an infant. "I think about you every second of every day and you're all I need. I love you," Lexi wrote in the caption. The 22-year-old so got a tattoo that reads "Daddy xx 1947-2016."
Also, Lexi loves her beautiful mom very dearly as they became incredibly close in the years following Bowie's demise. Celebrating Mother's Day in 2020, she posted an emotional message about how heartbroken she was for not seeing her mother due to the travel restrictions of the COVID pandemic.
"Everyone, please stay inside," Lexi wrote. "I haven't seen my mom in 6 months because we live on opposite coasts, and it's very difficult to leave NY right now. I am a child and I miss her dearly, so please be party poopers this one time so it doesn't take two f***ing years to see her again."
Her mother revealed to Porter Magazine in 2018  that even though she love the idea that Lexi follows in her footsteps to become a model, she had to keep her away from the spotlight.
"Every agency, every designer called me to say, 'If she wants to, we'd love for her to model for us,' but I said, 'No, she doesn't,'" Iman told the outlet. "I know why they wanted her to model. It's because she's David Bowie's daughter. She says I'm overprotective. But I told her, 'This can all wait. It isn't going anywhere. Have a life that is private while you can, because one day soon, it is going to be public. So enjoy this."