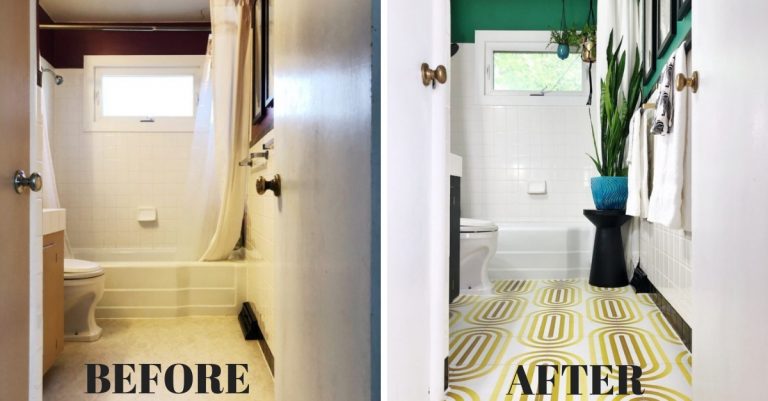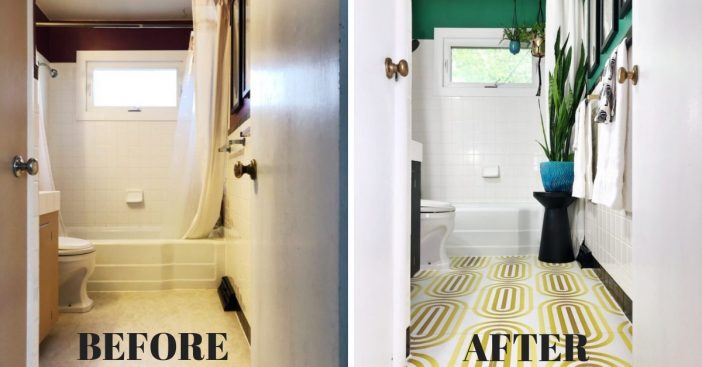 Is there any room in your home that you absolutely hate? You probably moved in, planning to redo that room and just never got around to it. Life gets busy and renovations can be very expensive, especially if you want to do a bathroom remodel! What if I told you that you could redo a room for only a few hundred bucks?
One home design blogger decided to share how she renovated her bathroom for less than $300. That is pretty good, especially because renovations can be so expensive. The before and after photos are stunning! She shares her tips and tricks that helped her to do an incredible bathroom remodel for just a few hundred dollars.
The before and after photos of her bathroom remodel
Blogger Miranda Wulfekoetter had a list of things she hated about her bathroom. The floor for starters and the chrome fixtures. The whole bathroom had a very '90s feel, but not in a good way. She renovated the entire bathroom and it looks unrecognizable. She revealed she only spent $275 on the entire bathroom remodel.
She decided to use green as the focus color. Her inspiration? Three framed green leaves that were already in the room for art. She wanted the room to feel like a nice hotel, but also a plant-filled getaway.
First, she painted the walls with bright green paint. Then she painted the cabinets black and painted all of the shower fixtures and towel bars black as well. For an easy way to cover the ugly floor she hated, she used vinyl tile stickers! She said she loved the gold pattern.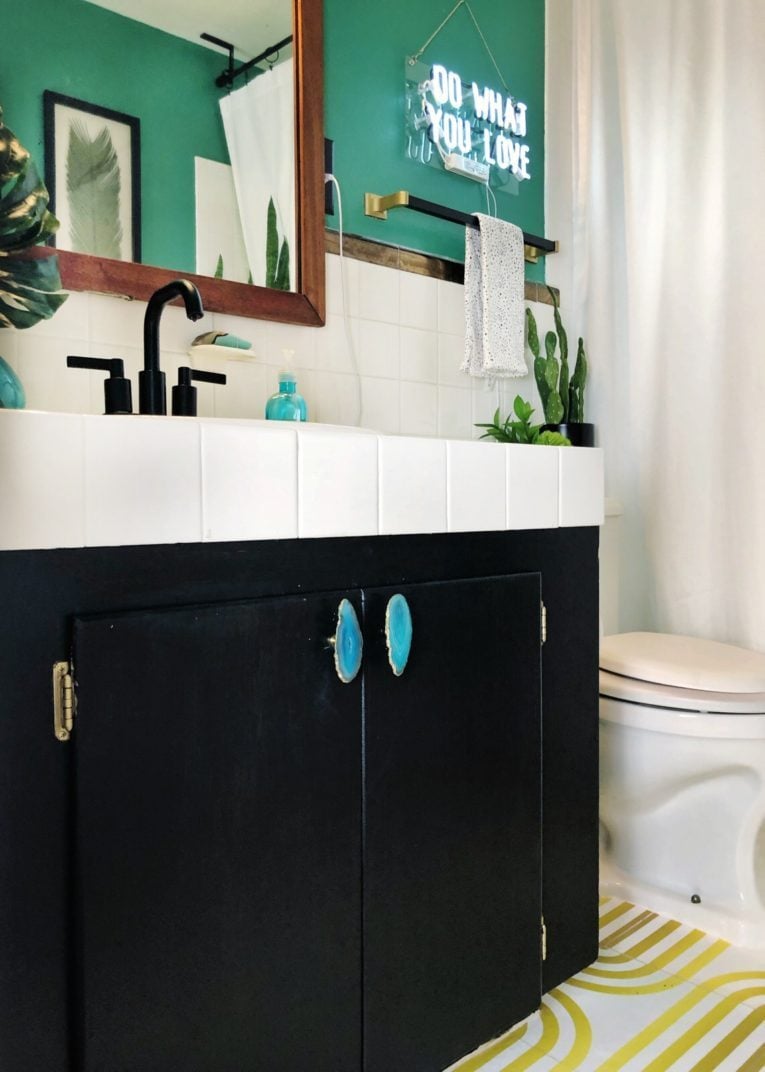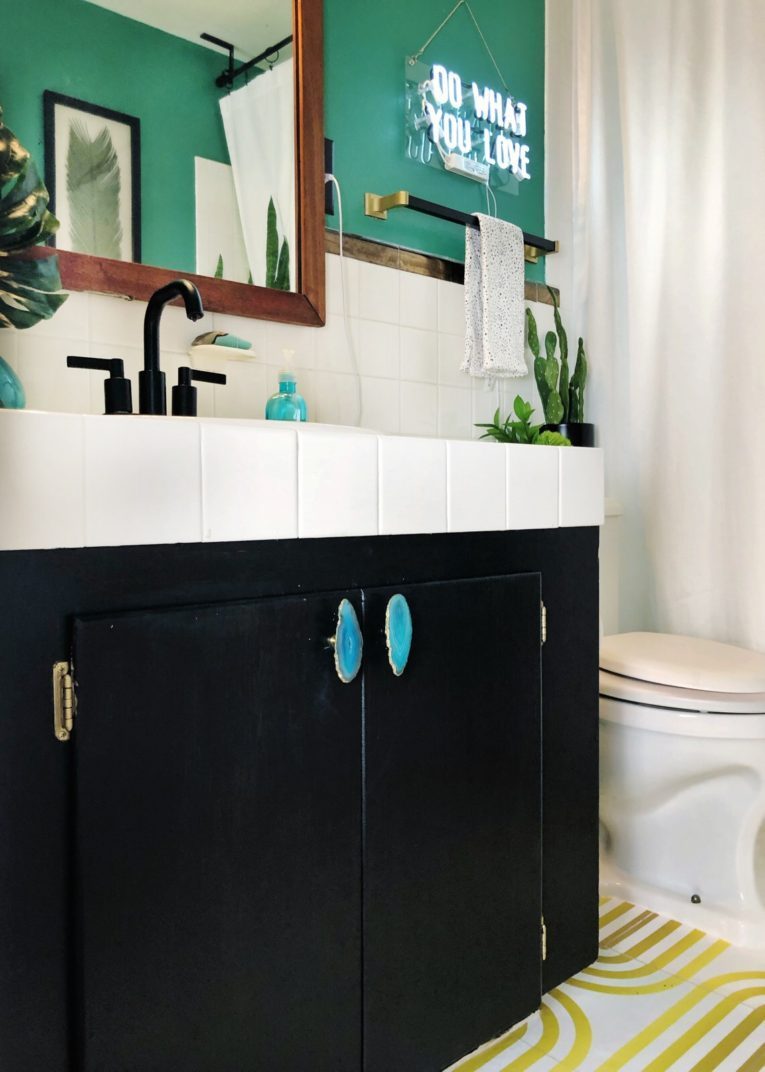 Then she replaced the mirror to a modern update with a mirror she found for $10. What a steal. As for her bathroom now? According to TODAY, she said "I think I love this bathroom more each day. When I walk in, it elevates my mood."
What do you think about the before and after photos? Did you like the bathroom before or do you prefer the after look? If you are interested in getting some design tips, check out Miranda's blog and see more photos here!
Love renovation photos?