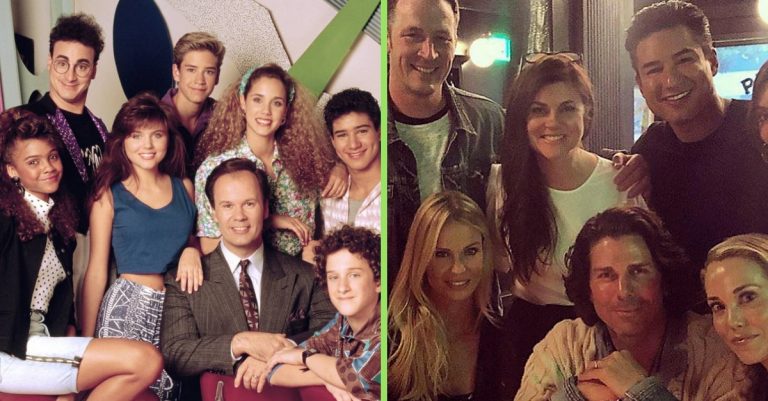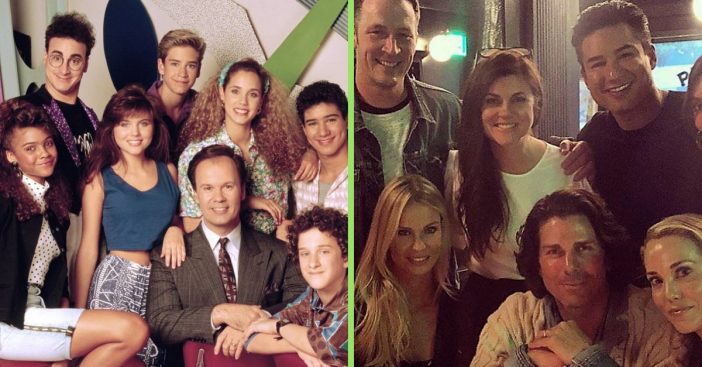 This August, the popular '90s show Saved by the Bell will celebrate its 30th anniversary. Saved by the Bell focused on a group of high school kids and the antics they got into. While the show was mostly a comedy, it did focus on some serious issues that kids face like drug use, women's rights, and death. It ran from 1989 to 1992 on NBC, but reruns are still shown today.
The series starred Mark-Paul Gosselaar, Dustin Diamond, Lark Voorhies, Dennis Haskins, Tiffani-Amber Thiessen, Elizabeth Berkley, and Mario Lopez. It appears that most of them are still friends today as they got together to celebrate 30 years!
See the stunning reunion photos
https://www.instagram.com/p/BwgSPW3pPCp/?utm_source=ig_embed
It appears a portion of the cast got together with their spouses for a dinner in Sherman Oaks, California. Mario Lopez, who played A.C. Slater on the show posted a video introducing who was at the dinner.
Mario, Tiffani Thiessen (who played Kelly Kapowski), Elizabeth Berkley (who played Jessie Spano), and Mark-Paul Gosselaar (who played teen heartthrob Zack Morris) were all in attendance with their spouses.
In the video, Mario zooms the camera around to show all of the former cast in attendance. He shares what a fun time they are having getting together for dinner and even says they ate way too much! Lastly, he says they will be playing credit card roulette to see who picks up the bill.
I'm sure all of them could afford it!
https://www.instagram.com/p/BwgSkUqHPbW/
Tiffani also posted a photo of the group dinner on Instagram with the caption "Friends forever…" For longtime fans of the show, you might recognize that lyric from a song by the show's band Zack Attack. Mark and Jessie also shared the same photo with the captions, "This is what 30+ years of friendship looks like…" and "FRIENDS FOREVER #spousestoo."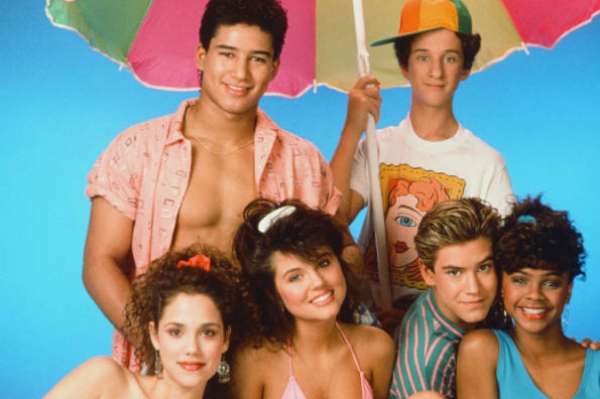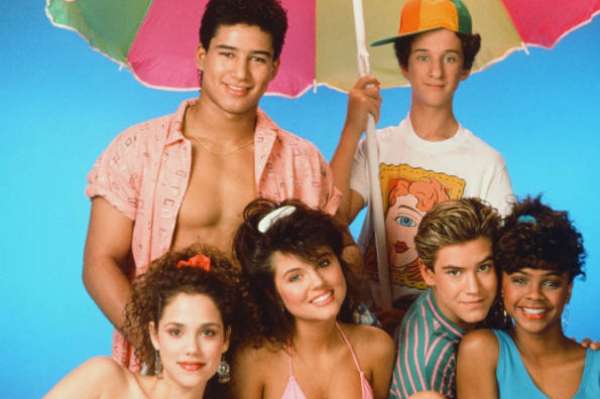 It must be so amazing for them to reunite after all these years and be able to spend time with each other and their spouses. What do you think about this Saved by the Bell reunion dinner? Do you wish they included everyone from the cast? Did you or your children watch this show every week?
If you enjoyed this article and the photos, please SHARE with your friends and family who love Saved by the Bell! If you want to rewatch it, click here to purchase the complete set of Saved by the Bell here.