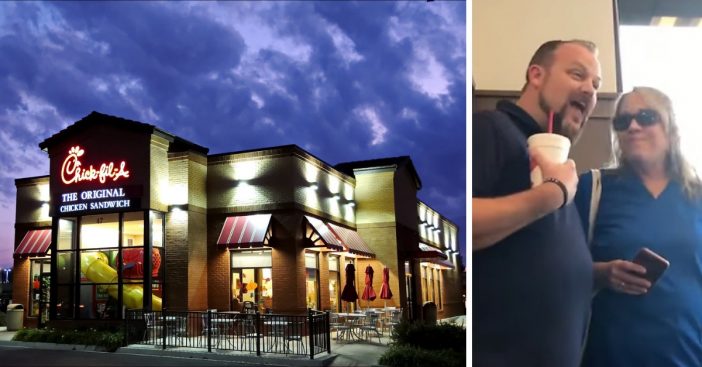 A Chick-fil-A restaurant in Nashville, Tennessee got a very fun surprise this month! Members of the Acapella Ministries Worship Leader Institute were visiting the fast-food chain when they decided to sing a song! They were all singers and were attending the Acappella Ministries' Worship Leader Institute 2019.
The group decided to sing Bill Withers' version of "Lean on Me" in the Nashville Chick-fil-A. The restaurant workers and other patrons decided to join in. In addition, someone took a video which is now going viral around the Internet. It will definitely bring a smile to your face!
Watch the uplifting video below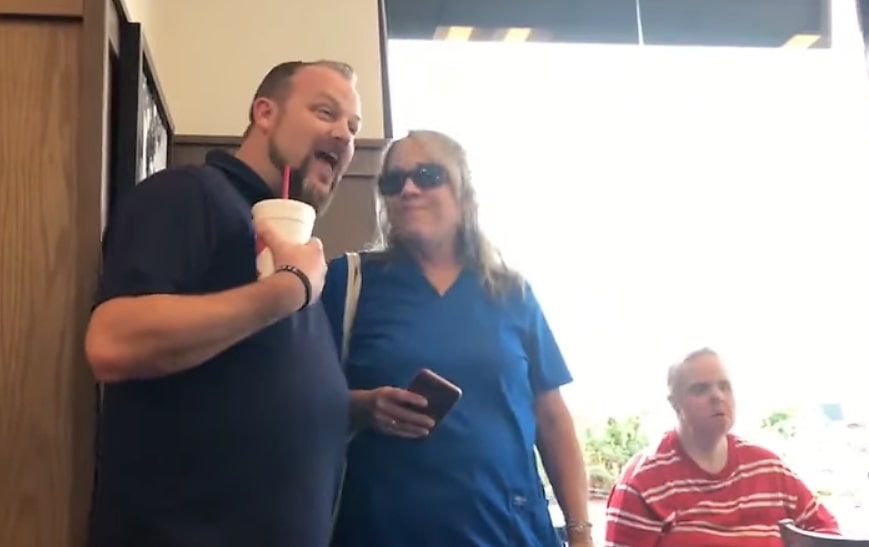 In the video, you can see the group encouraging other customers and staffers to join in. Jake Jones, one of the members of the group, originally shared the video on Facebook. According to Fox News, Jake admitted, "Whenever you get a group of a cappella worship leaders together it's hard for us not to sing together."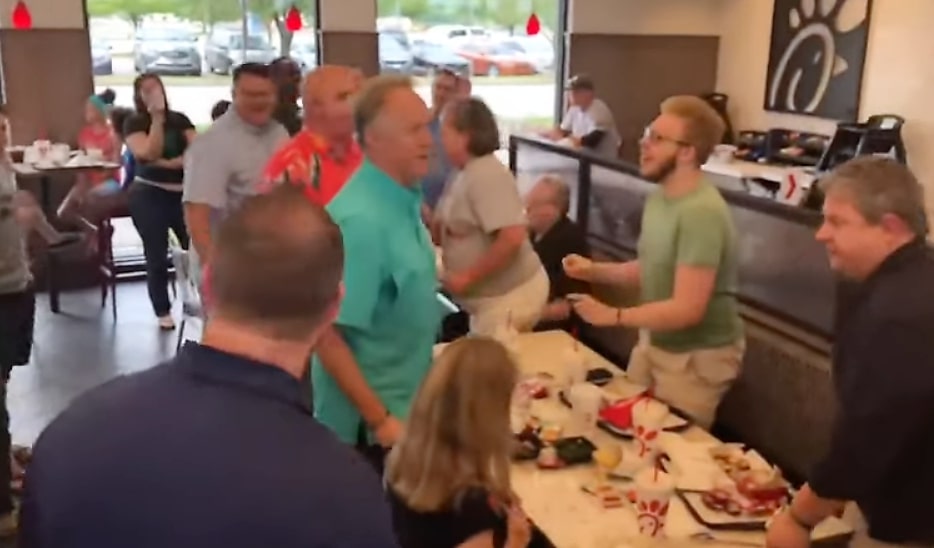 He continued, "The flash mob was planned to encourage patrons and employees at the Chick-Fil-A. We've noticed every time we do something like this, people comment on the videos saying, 'This is just what I needed,' 'We need more of this,' and 'Why can't we have more of this in the world?' We never know who will be touched through this. We feel it is our mission in life to spread God's awesome news through the talents and gifts He's given us. What better way than to lift people up in song!"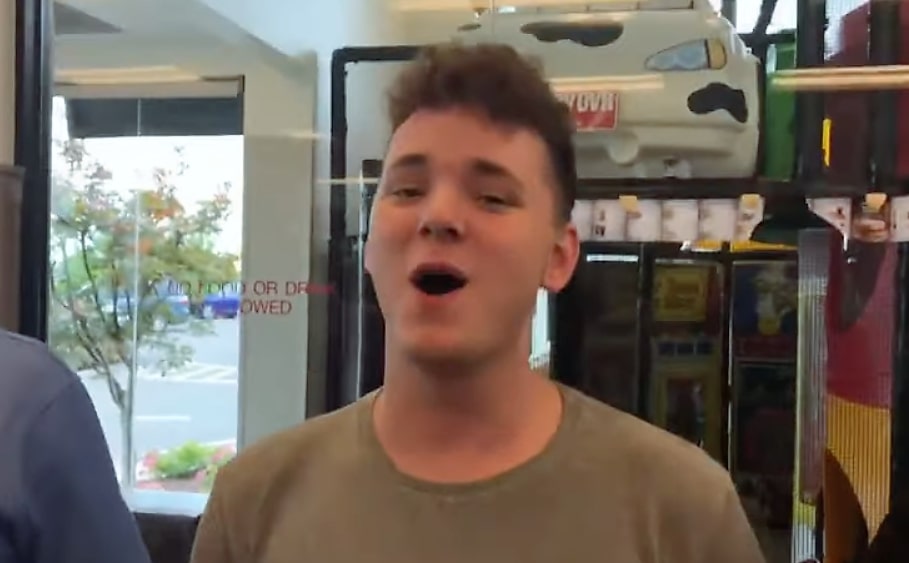 The original video on Facebook now has over 1.2 million views at the time of posting. Perhaps the group got the idea from last year. Another group of singers serenaded a Nashville Chick-fil-A while attending the same conference. Similarily, that group sang Hezekiah Walker's "Every Praise." Do you know that song?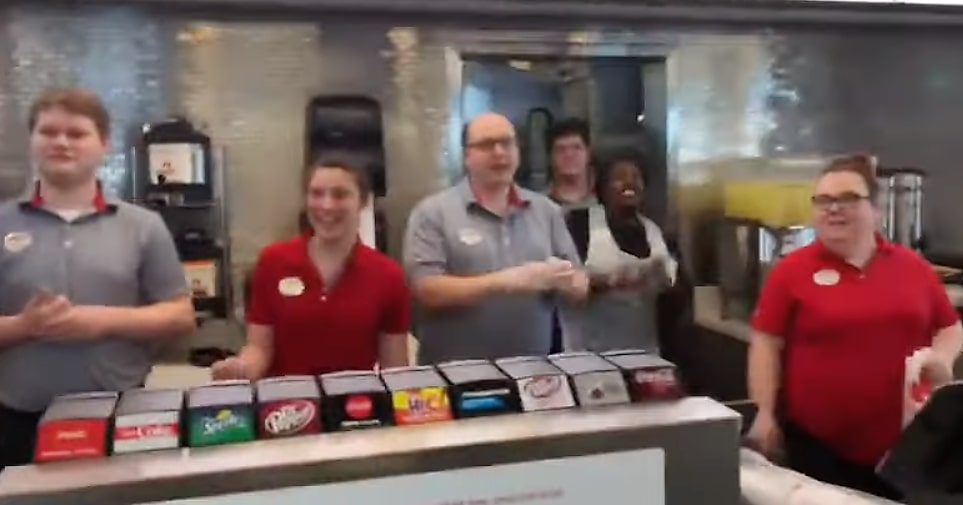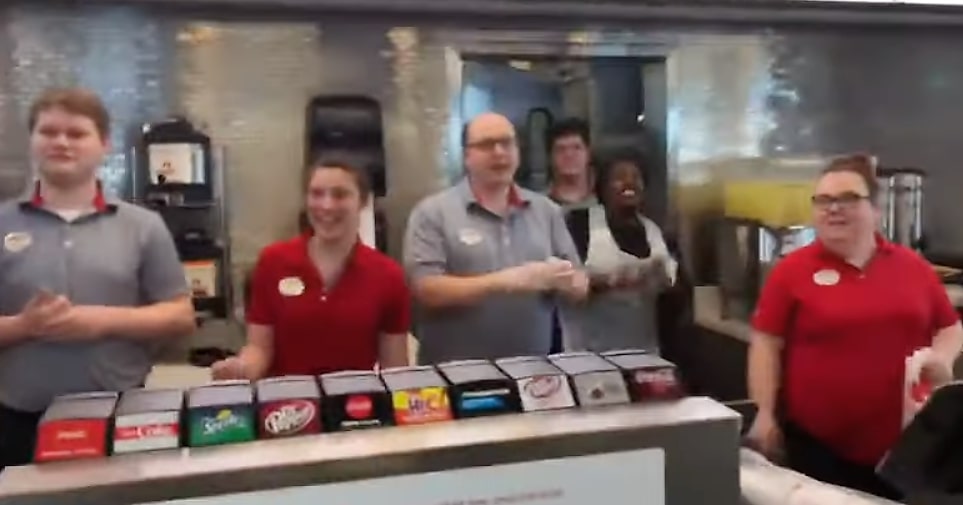 Lastly, what do you think about a group of singers serenading a Chick-fil-A restaurant? It looks like so much fun… I wish I were there! In addition, it really does inspire people and proves there are more good people in this world than bad.
https://youtu.be/V1U_oIvLvxs
In conclusion, there have been so many incredible acts of kindness have happened at Chick-fil-A restaurants.