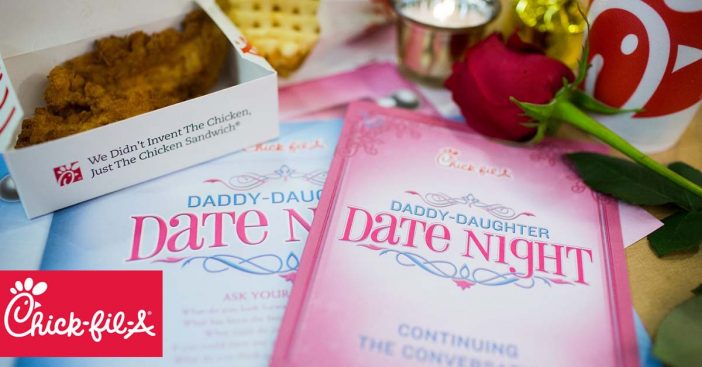 Daddy-daughter dates are some of the best things that fathers can do with their little princesses. But did you know about daddy-daughter dates at Chick-fil-A? Yes, they're a real thing! Chick-fil-A hosts their own daddy-daughter event (be sure to call your nearest location to be sure they're taking part in it), complete with formal menus, tablecloths, flowers, balloons, and more.
Your little princess will also be pretty wowed by the carriage rides, live music, and chauffeured limousines that accompany this date. Yes, we're serious! It's the most fun and most delicious way to bond with your daughter.
https://www.instagram.com/p/BtZgg1ZBSRl/?utm_source=ig_embed
The photo collage above details a daddy-daughter date night in action. You can clearly see the bouquet of flowers on the table in one photo, and a couple of photos down there are photos of the daddy-daughter duo in the limousine ride together!
"@chickfilaeastlake rocked it again for #daddydaughterdatenight. We had a blast #thankyou #greattimes #greatmemories #mysweetdatewasthebestdate," the caption read.
https://www.instagram.com/p/BewTxrnhbCN/?utm_source=ig_embed
Chick-fil-A has even compiled a list of tips for fathers to successfully facilitate their daddy-daughter date night. They suggest that the dads come with conversation-starter questions such as "If you could spend more time doing anything in the world, what would it be?" They've also included questions for the daughter to ask as well, including, "During a normal day of work, what kinds of things do you do?"
The article also recommends the pair getting dolled up for the date, being sure to put the phone down to enjoy quality time together, and even asking your little girl for a dance when the music breaks out. No shame in getting out on the dance floor!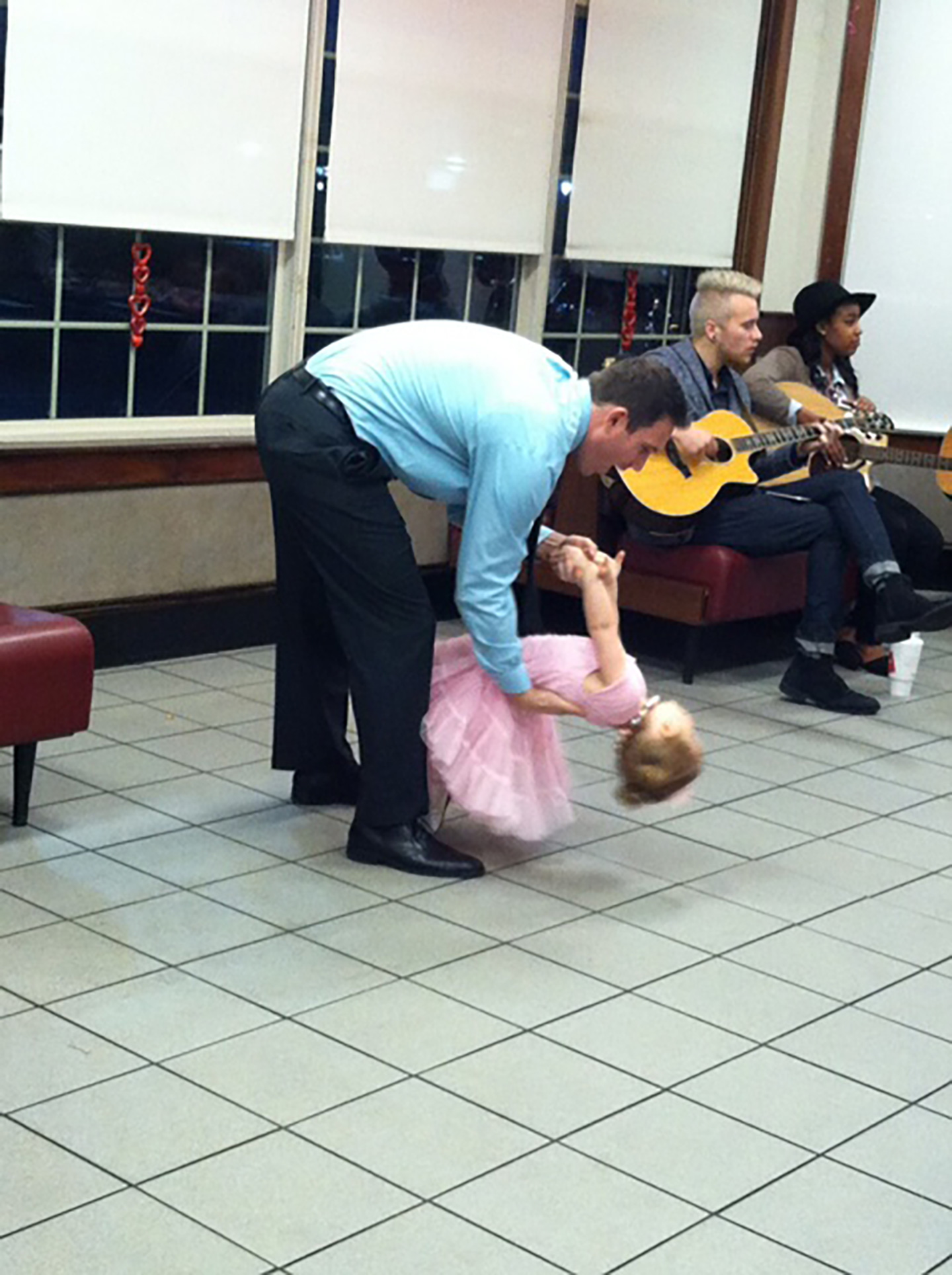 Give them a call or simply head to Google and search "Chick-fil-A Daddy-Daughter Date Night" with your hometown included. Also, if your 'little girl' just so happens to be not-so-little anymore, or even somewhere in between, they're not left out of this party either! Chick-fil-A encourages dads and daughters of all ages to participate.
"…daddy-daughter dates don't have to be limited to an annual event. If you're the dad of a little girl, a grown up girl, or a somewhere-in-between girl, we've collected a few tips from several Atlanta dads on how to create an evening worthy of any princess," says Chick-fil-A, before listing off their helpful daddy-daughter date night tips!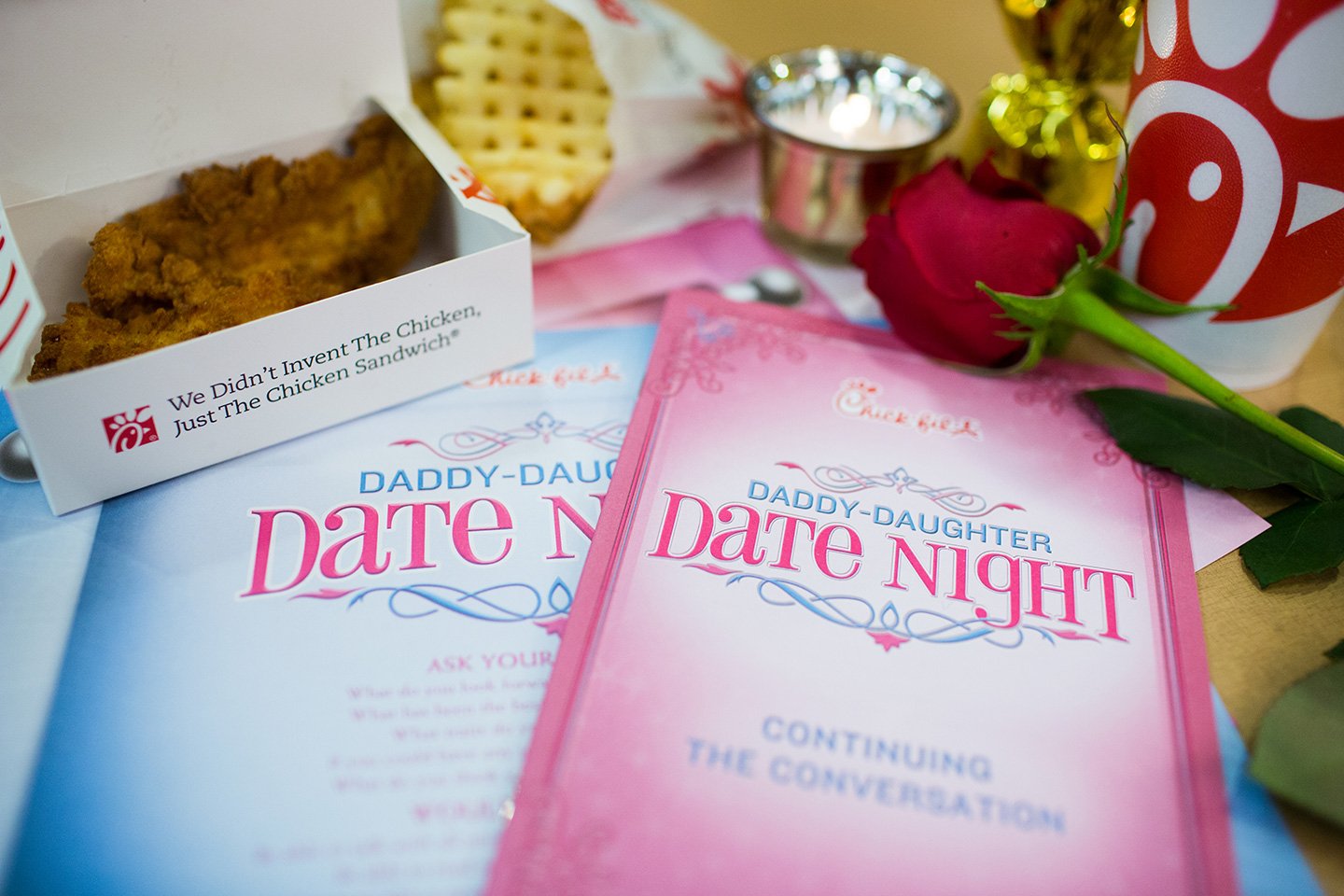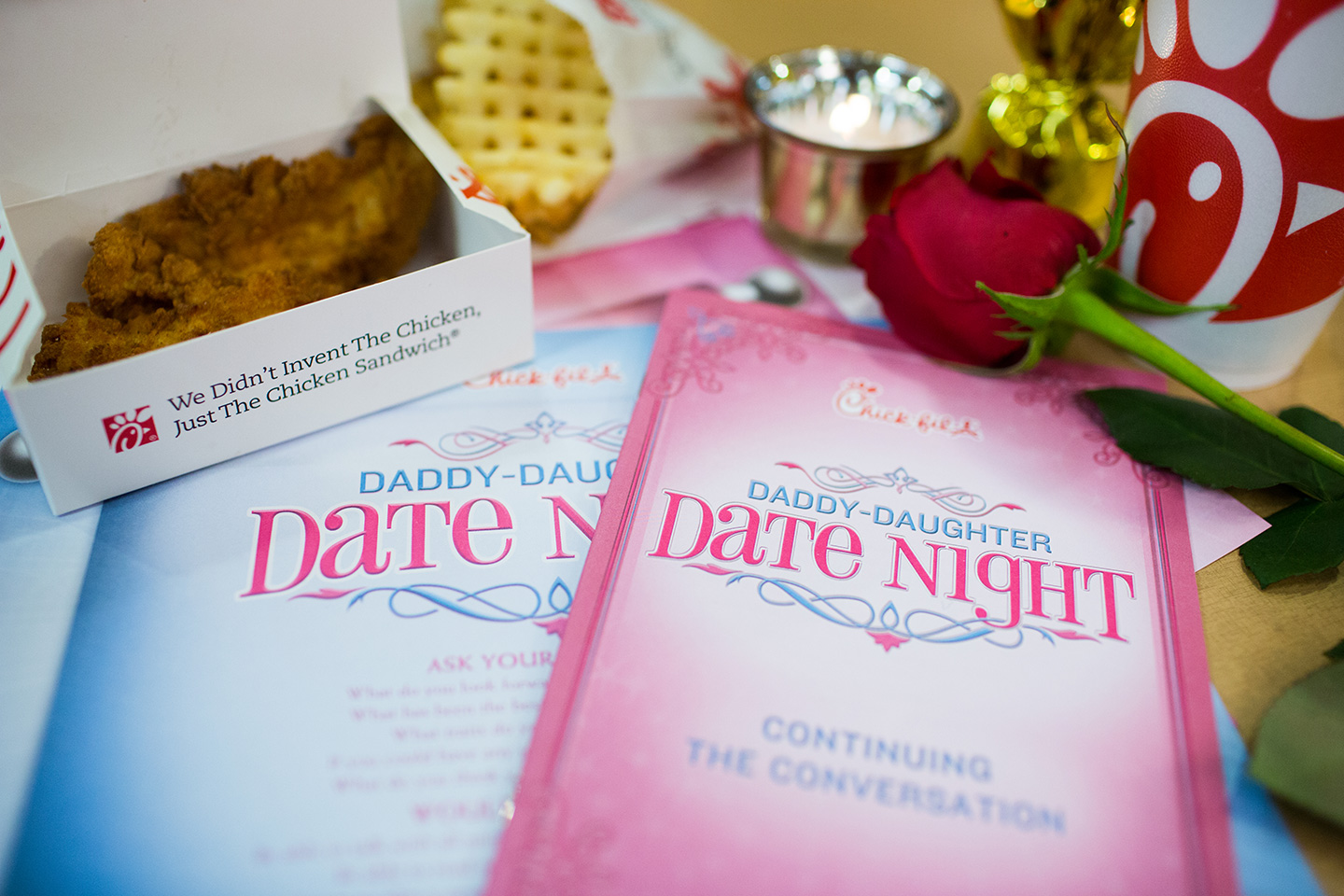 Be sure to SHARE this article if you've ever been to a daddy-daughter date night at Chick-fil-A or want to attend one!
Check out the video below of a real-life daddy-daughter(s) date night at Chick-fil-A (it's one of the cutest things you'll see all day):