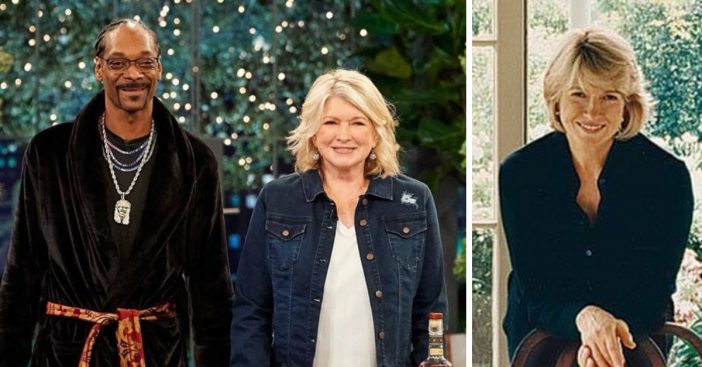 Martha Stewart is known for her healthy living products. Even though Martha now works with rapper Snoop Dogg, it still surprised fans when she said she would be working in the cannabis industry. She recently announced that she will be working on a whole line of cannabis products.
The products will include cosmetics, products for animals, food products, and more. She is working with the company Canopy Growth Corp. For instance, Martha is in more of an advisory role, helping the company form recipes. As the cannabis industry grows, Martha seems to want to get her share of the profits.
Find out what Martha said about her new business venture
https://www.instagram.com/p/Bx0WfKfg2Yx/
According to Bloomberg, Martha said, "I've been experimenting a little bit with some of the good products that are available now, I find them very useful and really good for your skin, and I think the anti-inflammatory qualities of some of them are very good."
https://www.instagram.com/p/BykrwNPg5HS/
For instance, Snoop Dogg is actually responsible in part for her new venture. Martha and Snoop began making shows together including Martha and Snoop's Potluck Dinner Party. Then, Snoop introduced Martha to the CEO of Canopy Growth Corp, Bruce Linton, and the project grew from there.
https://www.instagram.com/p/BzBBV1Bgavb/
Similarly, the founder of another cannabis brand called Civilized, Derek Riedel, thinks that Martha will have a huge influence on the industry. He noted that it can help legitimize the products if people see that Martha gave her approval, for instance.
https://www.instagram.com/p/BzI4V2qAYiT/
According to Forbes, Derek said, "What I love about her [Martha] is that she is so mainstream—a lifestyle icon for generations now. For her to have the confidence to move into the CBD industry with the world's largest cannabis company speaks volumes. Martha is preheating the oven, so to speak, for an entire new demographic to cook in."
https://www.instagram.com/p/BzMC2IFgGtZ/
Martha Stewart has had a successful business for decades now. Even after a brief stay in prison for insider stock training in 2004, she was able to successfully rebuild her brand. In addition, Martha even reaches new audiences by teaming up with Snoop Dogg for their television shows. No wonder she is interested in this booming new industry.
https://www.instagram.com/p/BzyQt4_nGGY/
In conclusion, what do you think about Martha Stewart working with a cannabis lifestyle brand? Would you try any of her new products?
Did you know that Martha Stewart was a model back in the day?