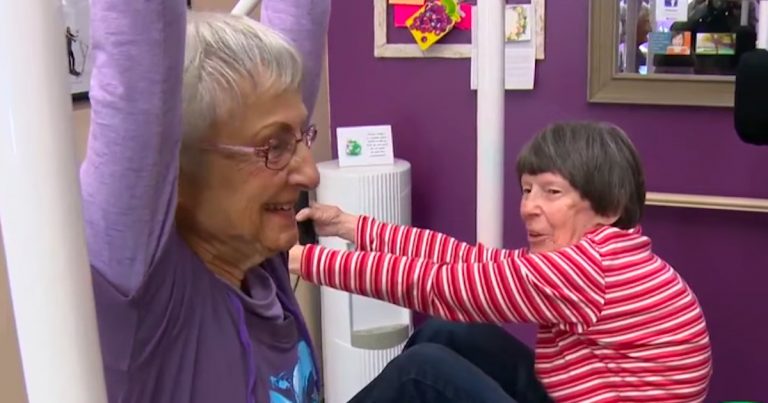 You might feel a little guilty if you've been putting off the gym once you see how hard Pat Shebert and Mary Petrow have been working out. The two friends are gym buddies and senior citizens! Pat is 83 years old, while her friend Mary is 77.
The two women recently celebrated big milestones at their gym, Curves in Natomas, California.
Curves is a gym chain that has over 10,000 chains across the U.S. and it is meant for just women. Pat just reached 1,200 workouts at Curves and Mary is a little ways behind her, with 800 workouts. You might think that accomplishing 1,200 and 800 workouts mean that these ladies have been gym buffs their entire lives, but that isn't true.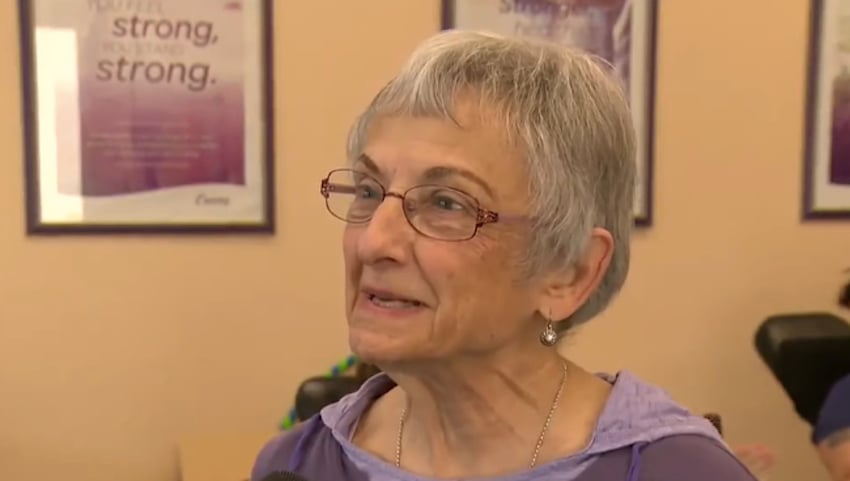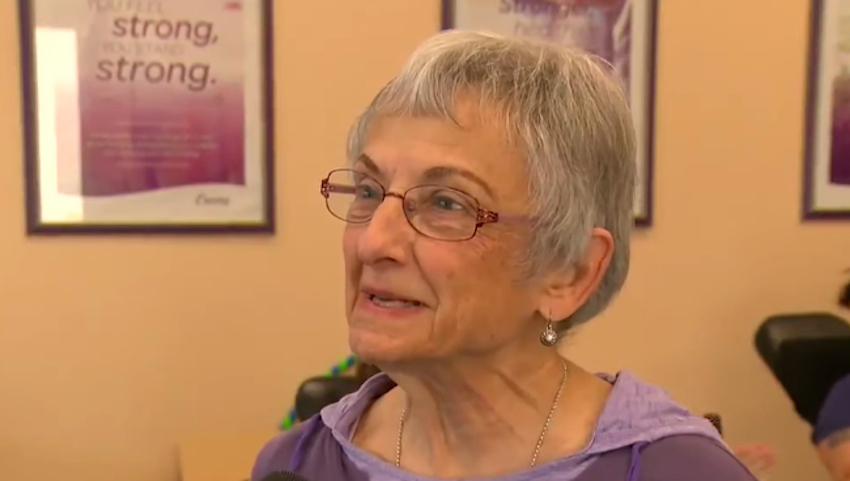 After Pat had a visit to the doctor and learned she'd had some heart blockage, she decided to make a change in her life and began her fitness journey. Since she began working out at Curves, Pat now is in perfect health and she has never felt better. Mary didn't start working out until after she retired. Mary says that working out has made her feel more energized and it helps her get out of bed.
The women aren't the only seniors that work out at the gym. The women are all impressed to see their bodies changing before their eyes. Mary even has muscles and a perfect body fat percentage – at 77 years old!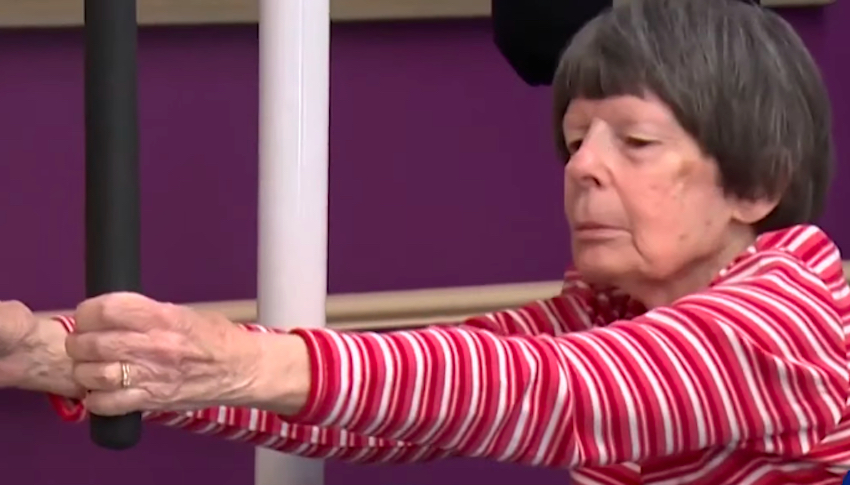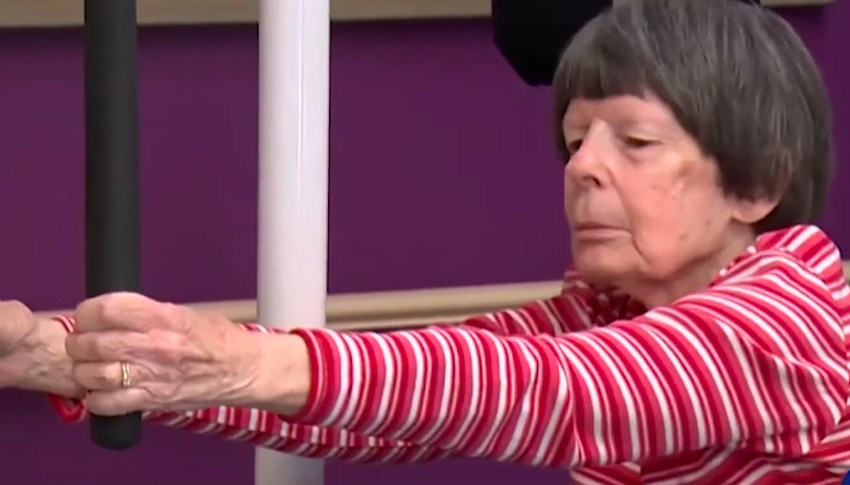 Most of the women that attend this Curves location that are in their 70s and 80s hit the gym at least three times a week. They manage to burn 300 calories during a 30-minute strength and cardio workout at the gym.
When speaking with KCRA News, Curves gym owner, Kim Gardner, said:
"As you get older, you gotta keep going, you gotta keep moving," Kim said. She is impressed with her senior clients and added, "we'll I've seen women come in with cans, then they forget their canes at home. I've seen miracles happen in here."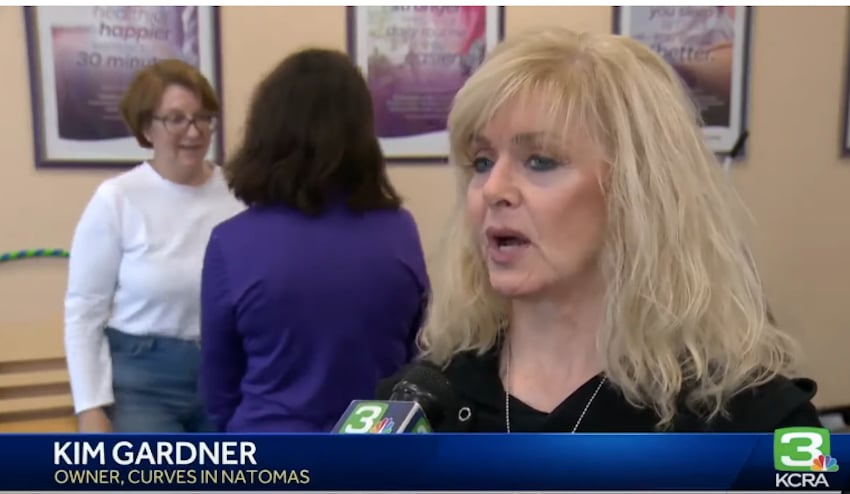 Both Mary and Pat think that seniors should always go to the gym and hope that their success will inspire others to go. Mary says that going to the gym is very fun and she believes working out will help other seniors live longer. According to Livestrong, all adults – seniors included – should be active between 15-30 minutes every day. An additional two days a week of strength training is also ideal for overall better health.
If these two women motivated you and you're looking to jumpstart a healthy lifestyle in 2019, you can check out The Mayo Clinic Diet for tips on how to diet and you can see many other weight loss success stories.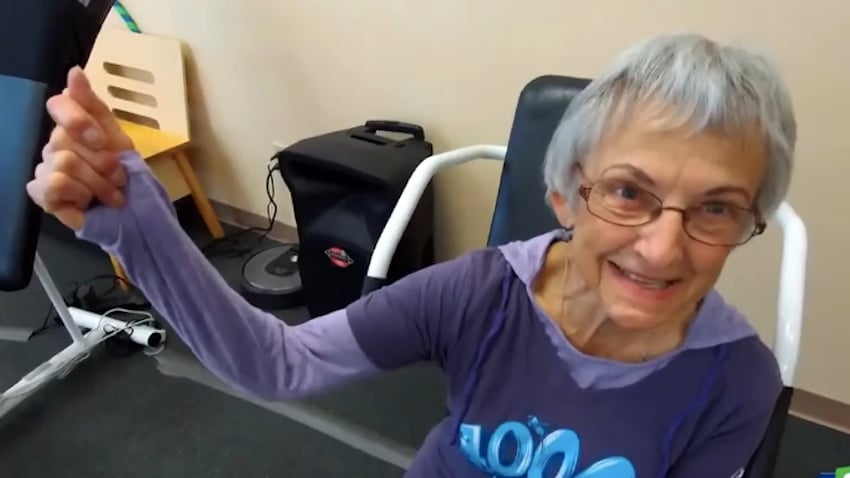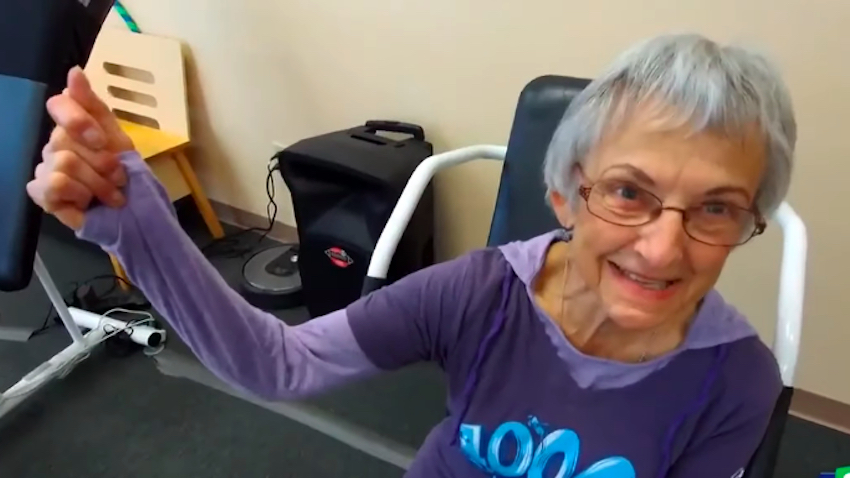 Please SHARE these inspirational women with your friends and family members on Facebook today!
You can see more about these fit women in the KCRA News coverage in the video below:
Here at DoYouRemember? we want to ensure our readers are delivered the best content and products. If you make a purchase through one of our links, we may earn an affiliate commission.