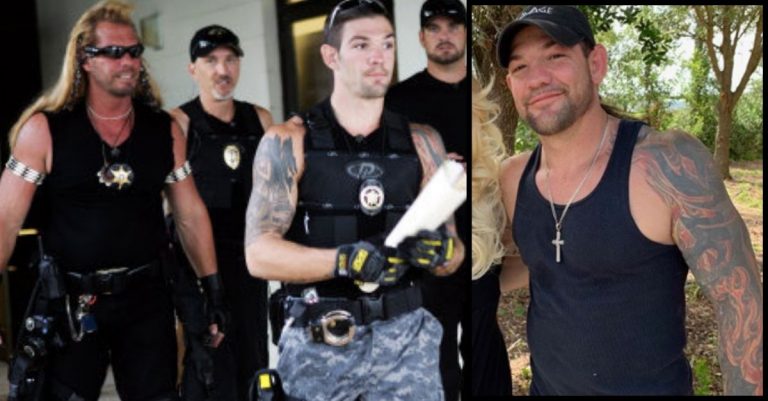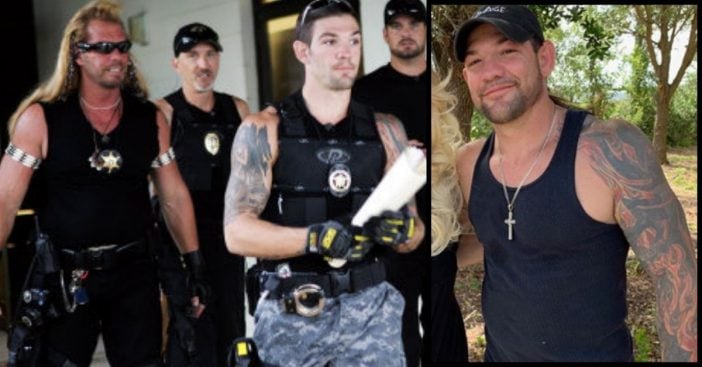 The son of Duane 'Dog' Chapman and the late Beth Chapman, Leland Chapman, is in the hospital after tearing his ACL.

The injury occurs while capturing a fugitive for Dog's new show, 'Dog's Most Wanted'

Things have not been easy for the Chapman family, as they recently lost wife and mother, Beth, to cancer.
Leland Chapman has been hospitalized after an injury sustained while on a manhunt mission with his father, Duane 'Dog' Chapman. This was Dog's first time back at work since his wife's death. Beth Chapman had recently passed away after a long battle with cancer.
Both father and son were chasing a wanted criminal in Colorado when Leland tore his ACL trying to subdue the suspect. Sources say that Leland will be resting for about six weeks. The apprehension of this criminal was being filmed for the Chapman's newest show Dog's Most Wanted, which has an unknown premiere date as of right now.
Not an easy time for the Chapman family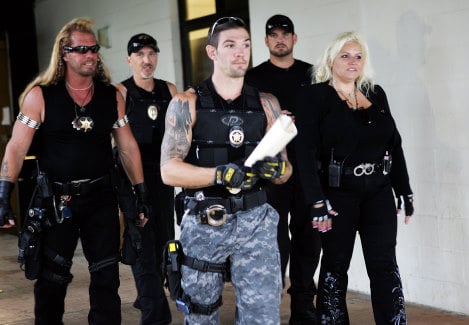 Things have not been easy for the Chapman family during this time. As previously mentioned, the Chapman family is dealing with the loss of Beth, a loving wife and mother. Beth and her husband, Duane 'Dog' Chapman, were slated to appear together in Dog's Most Wanted. While it's unclear what will happen with the show now, WGN network made sure to pay their respects to the Chapman family in an Instagram post.
"We are deeply saddened by the tragic news that #BethChapman lost her battle with cancer today.  She was an exceptional woman, fiercely loyal and passionate about her family and she was a true joy to work with. All of us at #WGNAmerica will miss her tremendously.  Our thoughts and prayers are with @duanedogchapman, her family, loved ones and millions of fans," they wrote in a post. They also posted a video in her honor on their page.
https://www.instagram.com/p/BzMDrSYA2wW/
The family is still in mourning
Her children took to Instagram to post about a special memorial in Beth's honor. It includes a greyscale portrait of their mother, decorated with Hawaiian leis. Additionally, they also decorated her car which says MRSDOG on the license plate. Beth's daughter, Bonnie, has welcomed outsiders to come and pay their respects as well.
Despite her health issues, she continued to work. She and her husband would continue to be on set for their show every single day. Dog says that she wanted to live out her last days bounty-hunting, doing what she loves. She did exactly that! And now, her husband is continuing the legacy to the best of his ability.
https://www.instagram.com/p/BhDLTAEHBX9/
We are praying for the Chapman family at this time. We can't even imagine what pain they must be going through, but we know they are strong enough to overcome it!