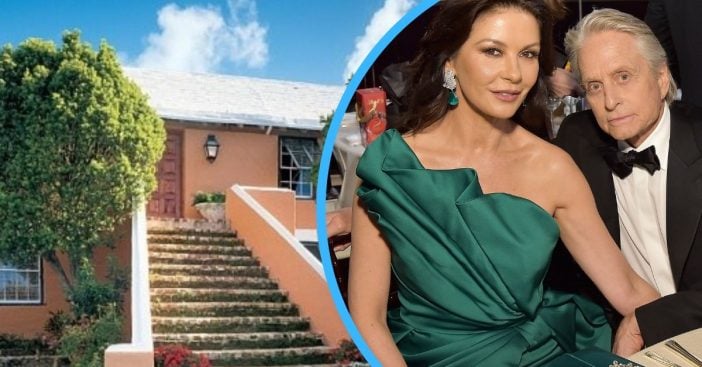 Michale Douglas and Catherine Zeta-Jones are listing their beautiful Bermuda home for a whopping $10.6 million. Douglas has revealed that Bermuda is a family spot to him, because his mother, Diana, was a member of one of the oldest families in Bermuda. Her ancestors lived on the island in the 1600s.
The 7,300-square-foot main house is a Caribbean Colonial style. It also has ivy covering much of the front of the home. It has all the essentials every stunning home needs; a dining room, living room, a cozy kitchen, and even wood-burning fireplaces!
This Bermuda home is absolutely gorgeous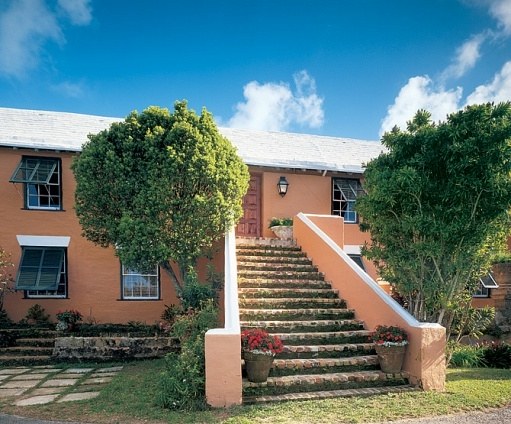 As previously mentioned, the home is covered by tons of ivy and other greens. It's absolutely beautiful and definitely adds to the appearance of the outside of the home.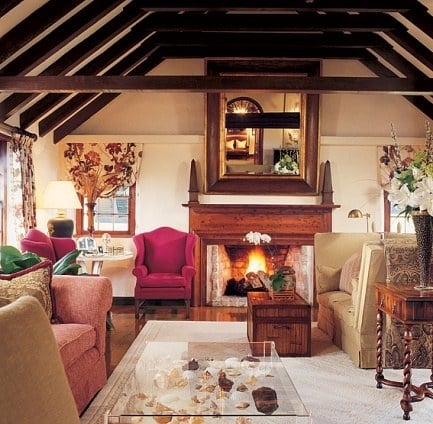 The couple apparently told Architectural Digest that they always wanted a comfortable living room for their compound that could accommodate 14 guests in total. The sofas, wing chairs, and pillows really give way to an "English" style setting. Overall, a very pretty room!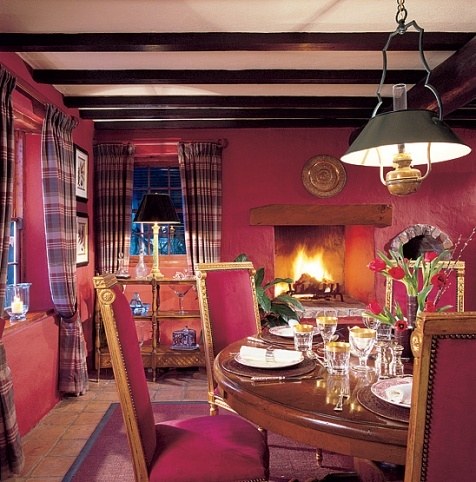 Zeta-Jones always opted for the blood-red wall color in the dining room. "It's very soothing to eat in those kinds of surroundings," she explains. She also says "the dining room in my first house in London was painted red."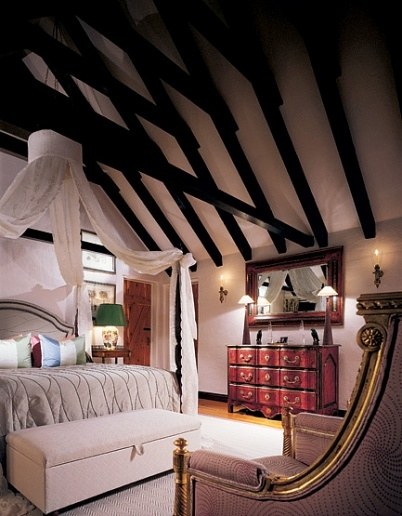 The master bedroom is definitely something we have all dreamed of laying in at night! Complete with a canopy of lace panels that drapes from the ceiling, it adds to the rest of the bed dressed in silk atop a wool rug.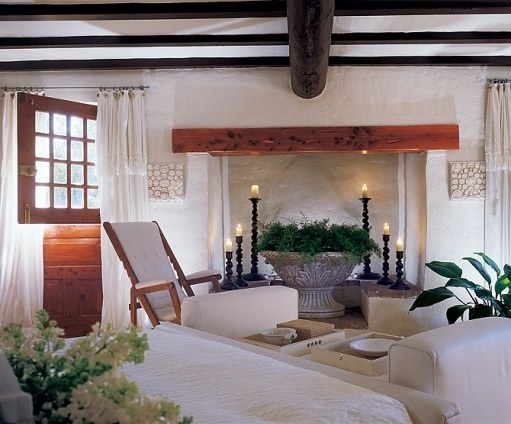 The guest room is one of those rooms that will make you want to spend a night here as a guest… just one night! The couple has adorned the room with twisted-oak candlesticks flanked by acrylic-framed collections of intaglio seals. Additionally, the bench, the armchair, and the bed are all upholstered in leather!
This is the moment everyone has been waiting for. The pool area is sheltered with palms and other tropical shrubs that will ensure your privacy. It also comes with a pool house, complete with a shower and bath. It's the perfect outdoor patio for those who prefer their privacy, while still enjoying the sun and ocean air!
Would you live here?