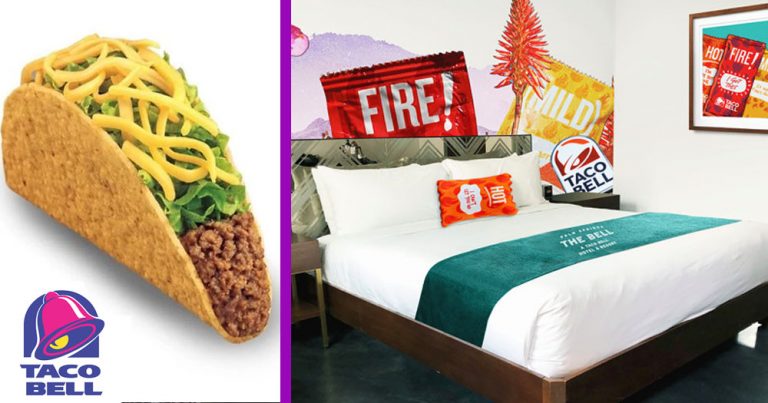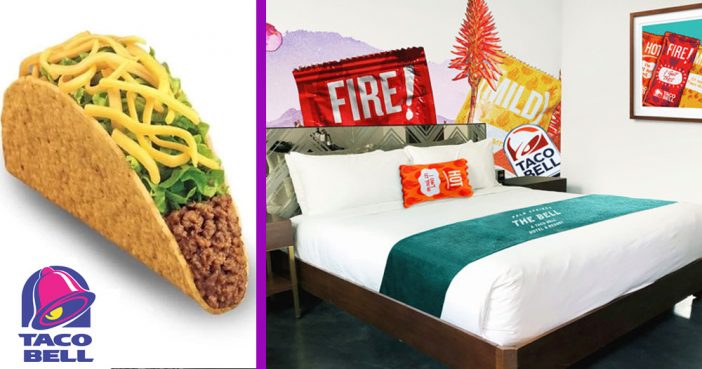 The photos are here! Taco Bell has been teasing their new Palm Springs resort for a while now and reservations will soon be available for the new spot. Its name is The Bell Hotel and Resort. They have activities that include getting taco-inspired nail art and taking a snooze on hot sauce packet pillows. Reservations for the new resort open at 1 pm local time, Thursday, June 27th on the hotel's website.
Located in Palm Springs, CA, it will only be open for a limited time. The first check-in begins August 8th with the final check-out being August 12th. There is no minimum night stay.
The hotel is very on-brand for Taco Bell
Rooms for The Bell Hotel and Resort start at $169 a night and space is very limited. Rooms will be available to Taco Bell super-fans on a first-come, first-serve basis. Additionally, the resort is only for those who are ages 18 and up. Taco Bell's Senior Director of Retail Engagement and Experience, Jennifer Arnoldt has released a statement on the new resort.
"We're excited to give a peek into Taco Bell's first hotel that is truly Taco Bell luxury at a value as we evolve how fans can celebrate with the brand this summer and beyond."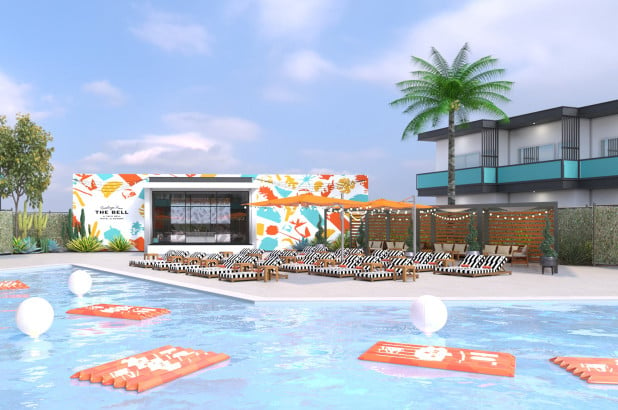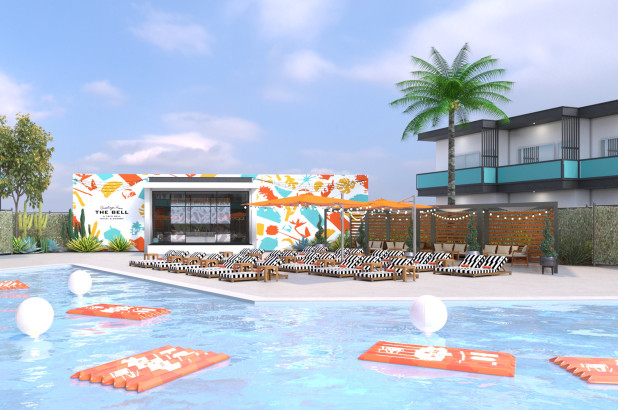 Other activities for those who plan to spend a few nights here can expect a lot of fun activities. These activities include musical performances, dive-in movies, a "Freeze Lounge" bar, and a pool where you can even enjoy your food of choice! They also have hot sauce packet pool floats. Again, very on-brand for the fast-food chain.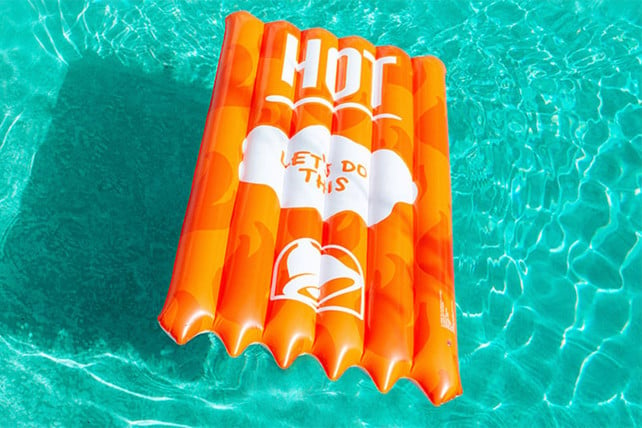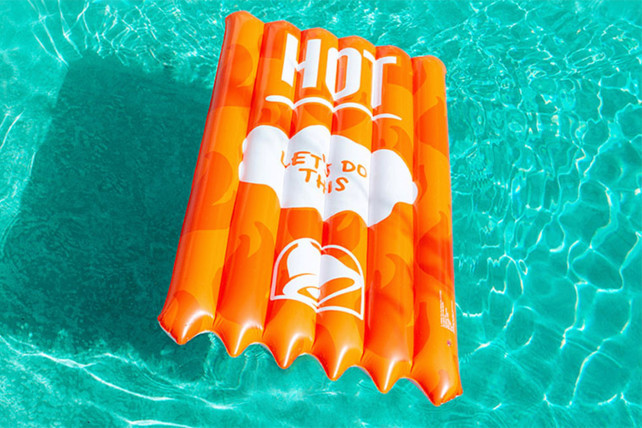 What do you think about Taco Bell's newest hotel and resort idea? Other people definitely have their opinions and are quick to share them! Take a look at the video below to see what people are saying about it.
Taco Bell isn't the only popular food chain to shake things up this summer.