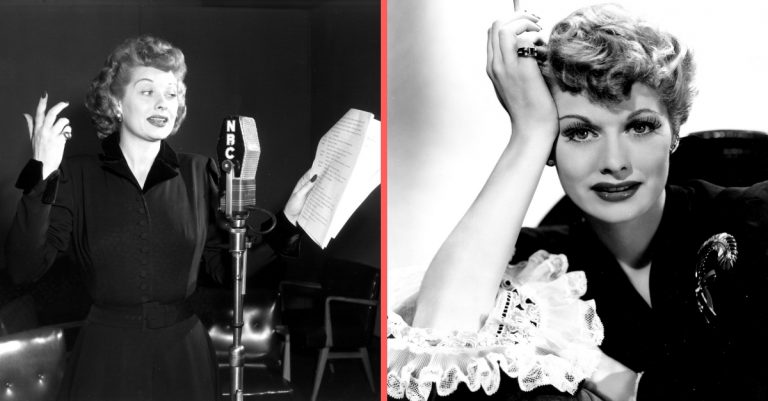 As Lucy Ricardo, she brought a tomboy's enthusiasm and a scatterbrained quality to the long-running I Love Lucy (1951-61) television program. She was the wacky wife making life difficult for a loving but perpetually irritated husband. It's ironic when you consider the early stages of her acting career. With ambitions to become an actress, Lucille Ball entered a dramatic school in New York City in 1926, but while her classmate Bette Davis received the raves, Ball was sent home on the grounds that she was "too shy."
This classification might have been the Dumbo feather that motivated her into appearing in comedies such as Look Who's Laughing (1941), The Fuller Brush Girl (1950) and as a sidekick to the Marx Brothers in Room Service (1938).
Her grandfather encouraged her to go into show business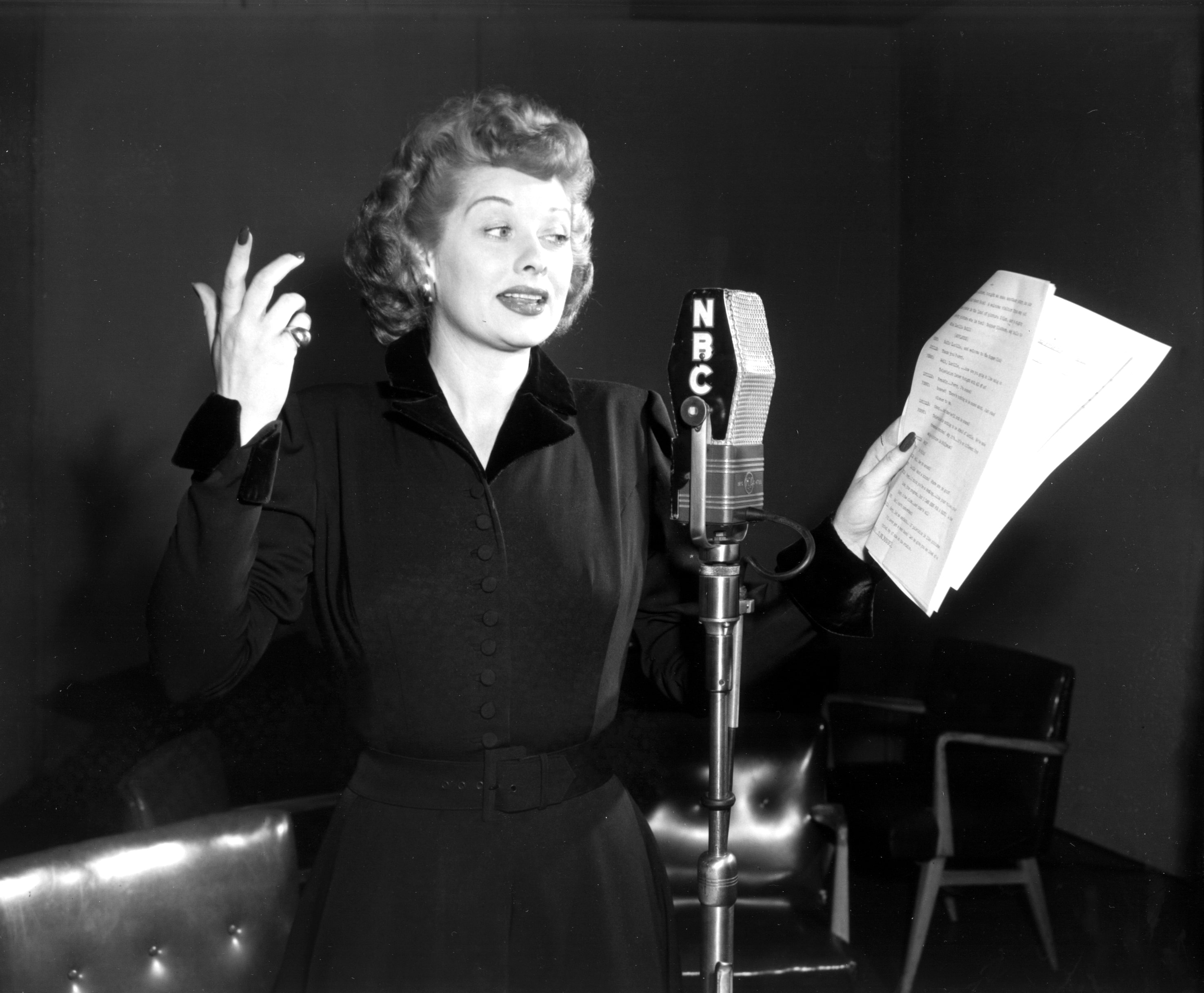 When she was 12, Ball's grandfather encouraged her into show business. He wanted her to entertain his cohorts at the Shriners club. Ball adapts the stage name Diane Belmont and no longer apart of several chorus jobs. She then retreated to her home in Celoron, New York. This is where she spent two years battling the crippling effects of rheumatoid arthritis… a handicap she kept secret for most of her life.
Returning to New York in the early 1930s, Ball returned to working as a model for Hattie Carnegie while also earning money as a Chesterfield cigarette girl. She soon embarked on a Hollywood career, which at first consisted mostly of walk-ons and bit roles before she was turned into a glamorous Goldwyn showgirl in the Eddie Cantor musical Roman Scandals (1933).
Under contract by Columbia, the then-blonde, statuesque actress continues to appear in small roles (most notably as a foil for the Three Stooges in one of their earliest film shorts) before her option is dropped. RKO hired Ball at the urging of producer Pandro S. Berman, who featured her in supporting roles in the Fred Astaire-Ginger Rogers films Roberta (1935), Top Hat (1935) and Follow the Fleet (1936).
Love the old radio shows?
This article is sponsored by the Classic Radio Club! We checked it out ourselves and its wonderful! These hard to find radio shows are now easily available. DoYouRemember readers will receive 10 of the greatest classic radio shows of all-time (in superior sound quality – direct from master recordings) for only $1! Check out the Classic Radio Club for more information! Now, back to our regularly scheduled program…
Working her way up Hollywood's ladder, in the summer of 1948 she accepted the role of Liz Cooper, a zany housewife who found herself facing comical situations, in the radio comedy My Favorite Husband. In the radio series, veteran actor, Richard Denning portrays Lucille Ball's husband George Cooper. In 1950, CBS came knocking with the offer to adapt the popular radio program to television.
Ball became a household name in I Love Lucy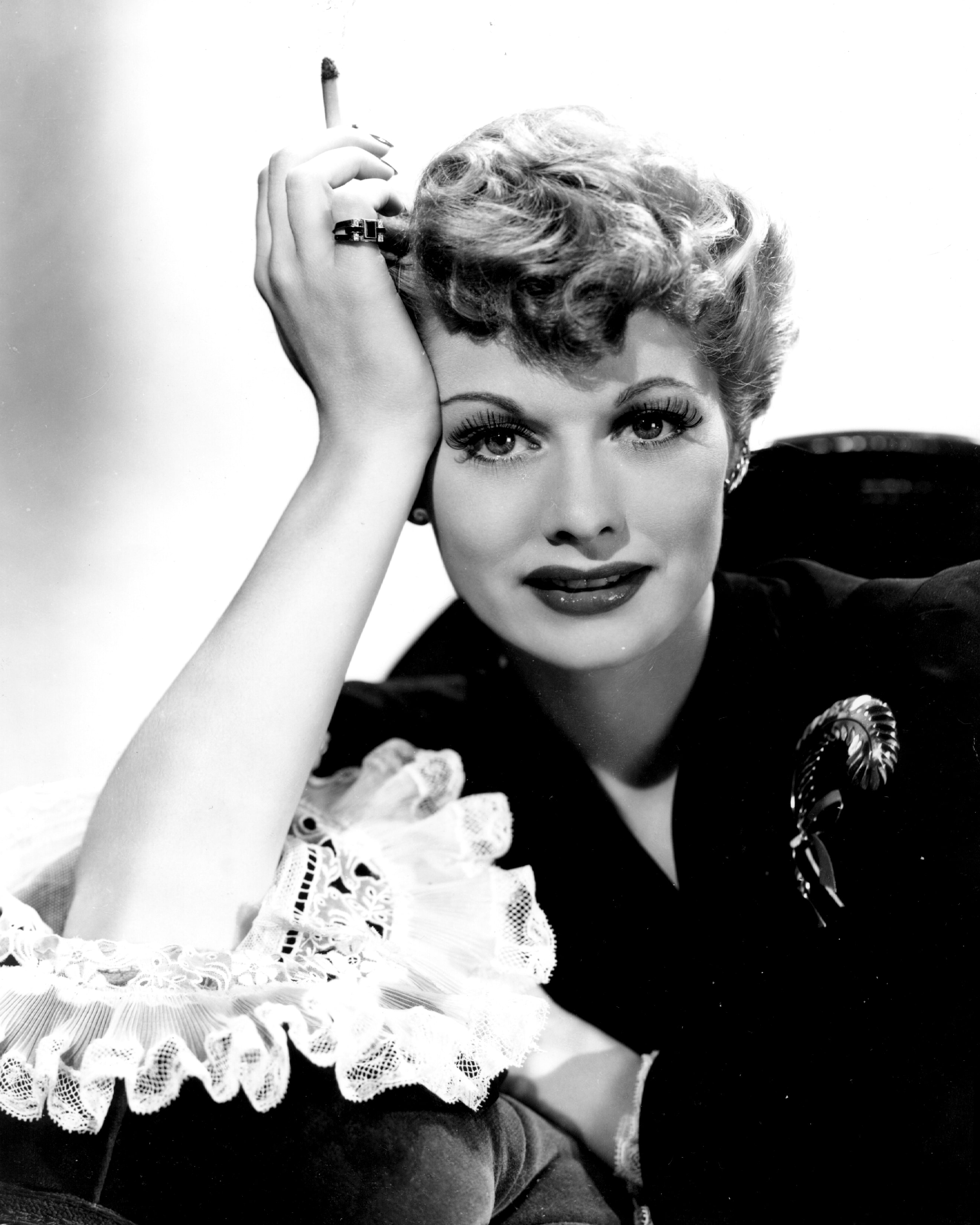 She was unable to convince network brass to let her real-life husband Desi Arnaz play her husband on the television series. However, she was then given creative control to create her own situation comedy series I Love Lucy. Here, she and Arnaz pioneered the three-camera technique now considered the standard in filming television sitcoms. She also became the first woman to own a television studio, when she headed Desilu Productions.
In 1952, her real-life pregnancy was written into the show although the network objected to the use of the word "pregnant" and instead opted for the word "expectant." All of her pregnancy episodes were reviewed by a minister, a priest and a rabbi to make sure nothing on screen would be considered offensive. When Lucille Ball gives birth on television to her first child, all of America is watching. On that evening, I Love Lucy had larger ratings than the coronation of Queen Elizabeth II and President Eisenhower's inauguration.
While Ball receives pay of $50 a week in Top Hat (1935), she now makes $3,500 an episode for I Love Lucy. She also makes money with her part ownership of the mega series. Her next-door neighbor, Jack Benny, often referred to her as "Chesterfield." This was after learning that the comedienne was once a spokesmodel for the cigarette brand.
Ball said Buster Keaton was her mentor
But it wasn't Benny that taught her how to perform on camera. Lucille Ball credited Buster Keaton as her mentor. She said, "He taught me most of what I know about timing, how to fall and how to handle props and animals."
Behind the camera, the relationship between Ball and Arnaz is all business until they retire to their homestead between seasons. They marry in 1940. Desi Arnaz gives his wife-to-be a ring from a drugstore because all of the jewelry stores are not open. She wears it for the rest of their marriage. In 1960, Ball and Arnaz shocked fans when they divorced just two months after filming the final episode of The Lucy-Desi Comedy Hour, though the two remained close friends until his death in 1986, even though both would go on to remarry. Both made it clear in multiple interviews that each was the love of the other's life.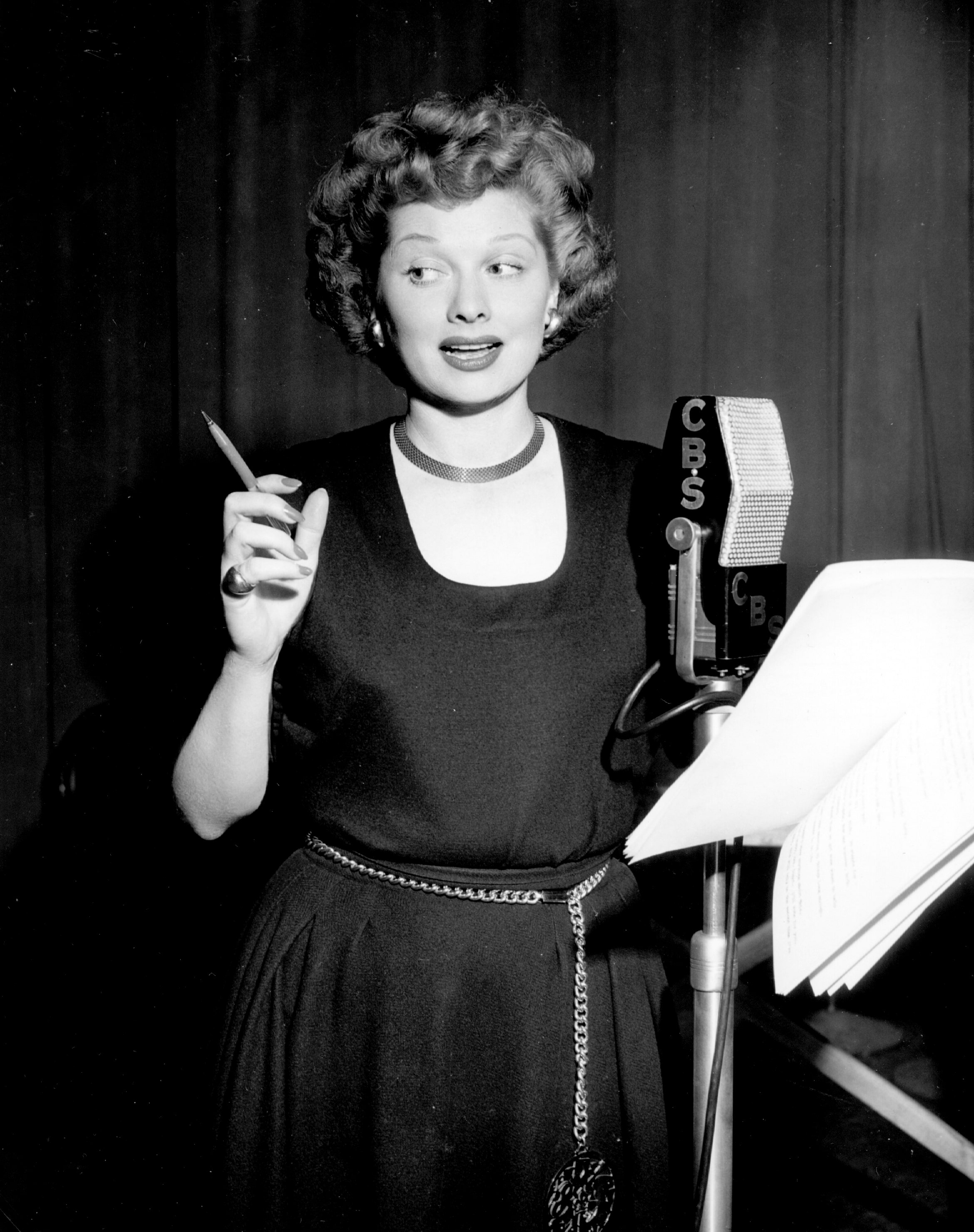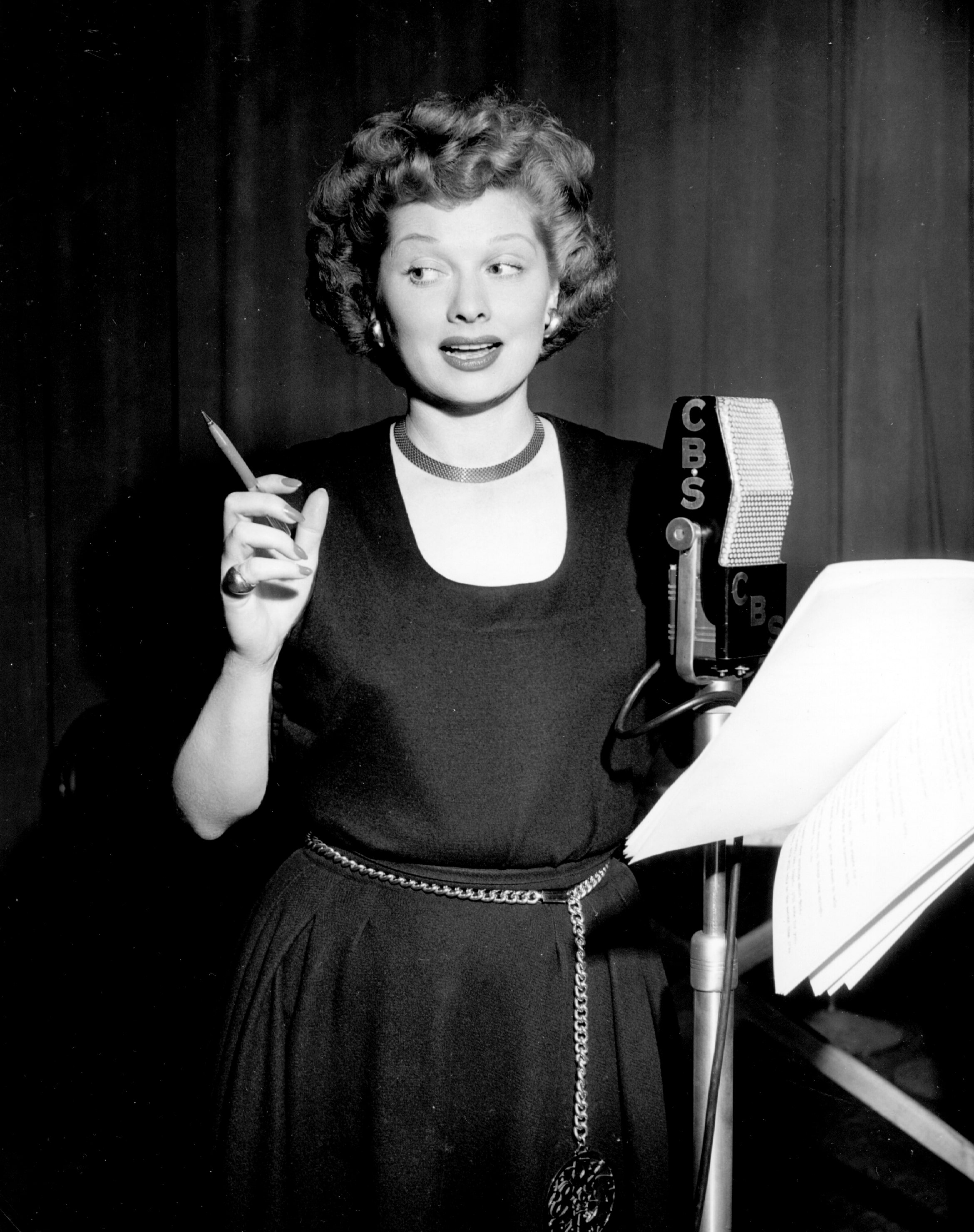 Lucille Ball attempted to revive her television career — twice — with The Lucy Show (1962-1968) and Here's Lucy (1968-1974). Neither program found the same success as I Love Lucy. After the latter program concluded, Lucille Ball was quoted as saying, "It was a hell of a jolt to find myself unemployed with nothing to do after more than 25 years of steady work." She starred in a number of television specials, made numerous guest appearances on other programs and appeared on several awards shows.
Lucille's later years
Her appearance at the 1989 Academy Awards, standing alongside her longtime close friend Bob Hope, resulted in a standing ovation. Her health, however, was taking a steep decline. She goes to Cedars-Sinai Hospital in 1988 after suffering a stroke. Ball was in the hospital after suffering from an aortal aneurysm several weeks after the Academy Awards. She underwent surgery and the following day her aorta ruptured. She passed away on April 26, 1989.
Ball's success knows no limits. In 1968, Lucille Ball was reported to be the richest woman in television, having earned an estimated $30 million. She remains the only Hollywood celebrity to grace the front of two postage stamps. A 34-cent stamp, issued in 2001 and a 44-cent stamp, issued in 2009.
Do you remember classic radio shows such as Abbott & Costello and the "Who's On First" sketch, The Jack Benny Program, Gunsmoke, Suspense, Inner Sanctum Mystery, and more? We've partnered with The Classic Radio Club to bring you this article on Lucille Ball!
Right now all
DoYouRemember Readers Can Receive 10 of the Greatest Classic Radio Shows
of all-time
for only $1
– Here's a direct link to
Classic Radio Club
, sign up today!
Carl Amari is the producer/host of the nationally-syndicated nostalgia radio series "Hollywood 360" and the curator of the Classic Radio Club at www.classicradioclub.com. This article has a sponsorship with Classic Radio Club.