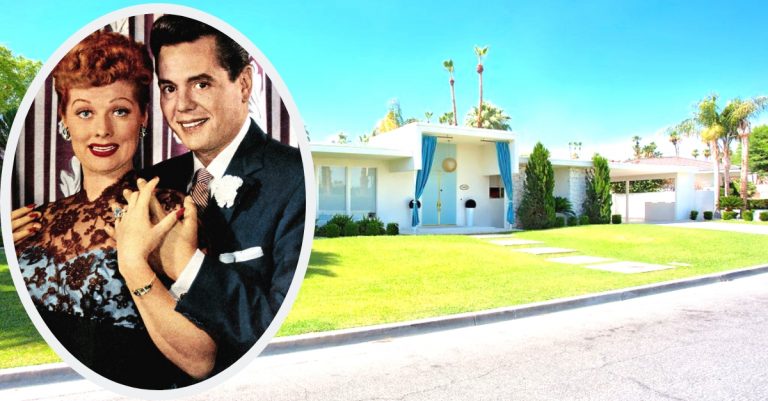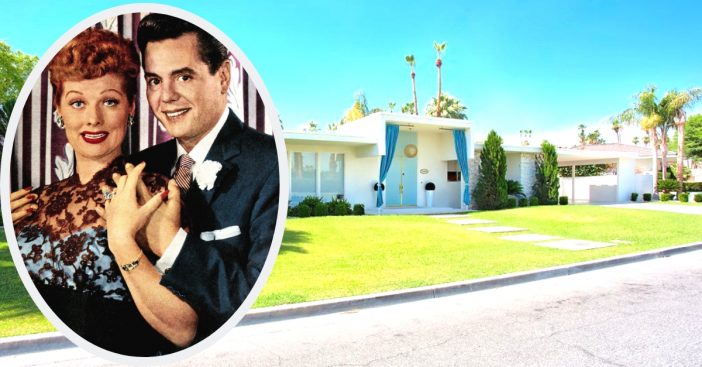 If you're a fan of I Love Lucy, you might want to stay in what was Lucille Ball and Desi Arnaz's former home. The couple who starred in the sitcom and were married in real life lived in this 2,400 square foot home in Indian Well, California.
The home is now listed on Vrbo, a home rental website, for $500 per night. It is currently available for weekly rentals and we assume that it will be booked very quickly! The house has been remodeled since Lucille and Desi lived there, but the decor is reminiscent of the time they actually owned the home.
Check out the incredible photos of the home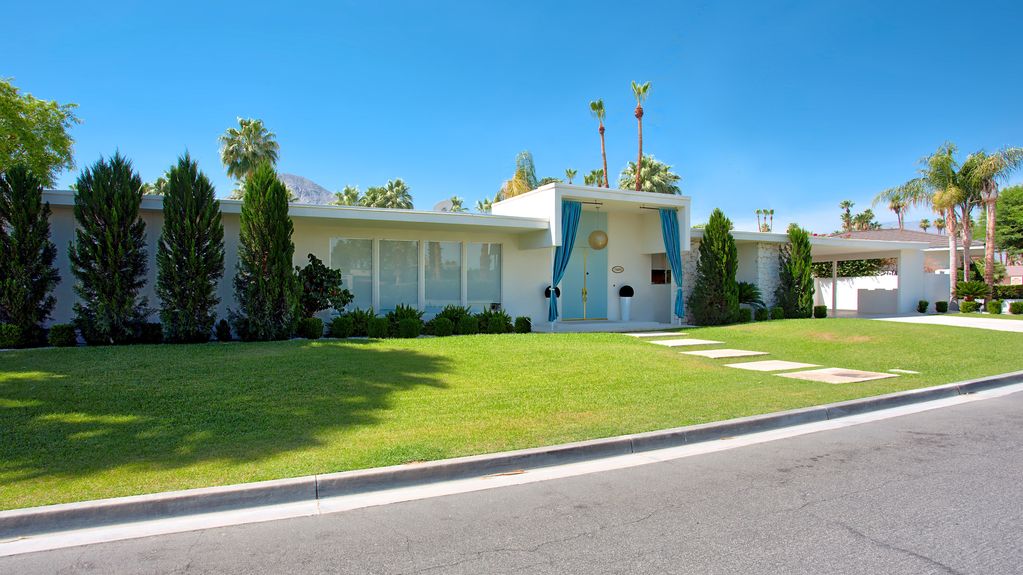 The home has three bedrooms and three bathrooms, so it would be perfect to share with your friends and family for a nice California vacation.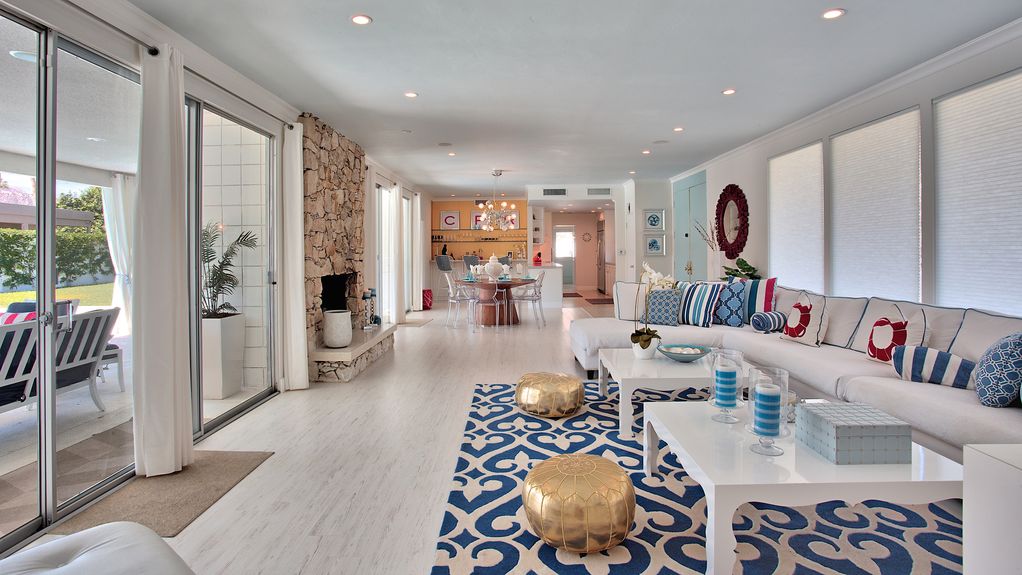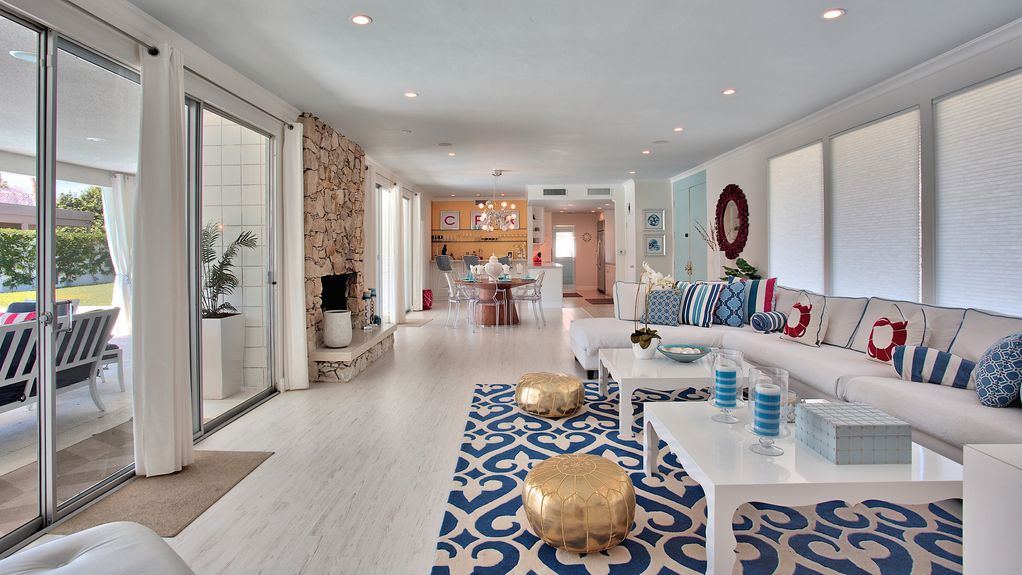 The home is mainly white, which makes it look very clean and chic. The front doors are mint green, which we think that Lucille would love! The entire home has a very open concept and focuses on the beautiful backyard, complete with a pool.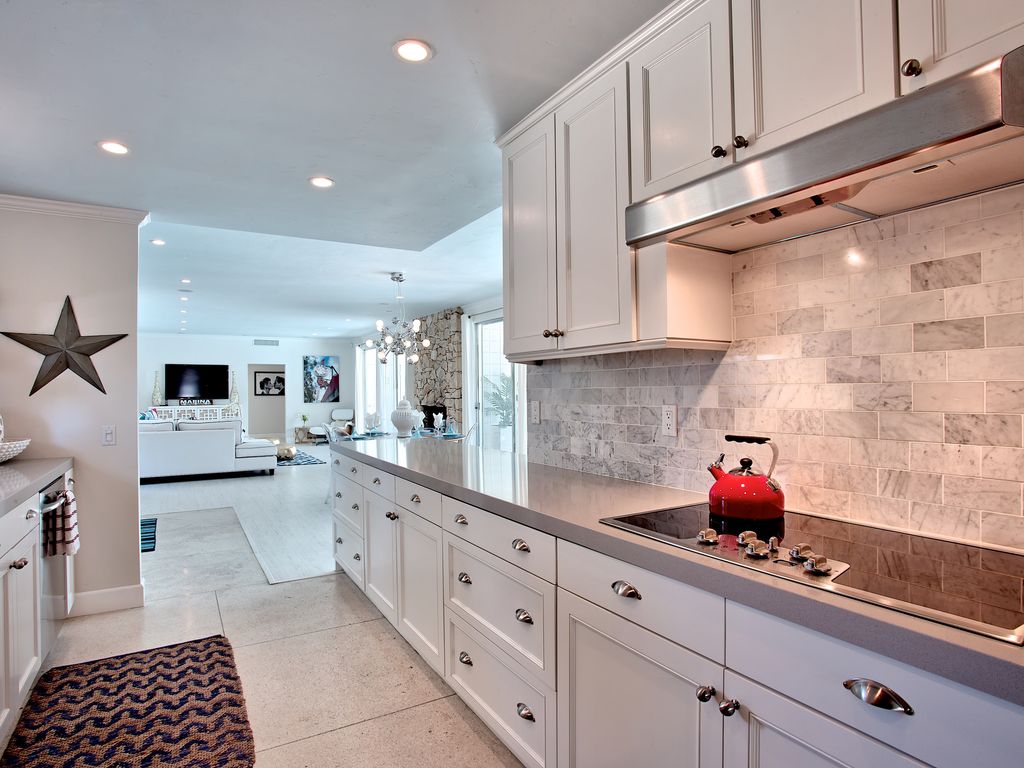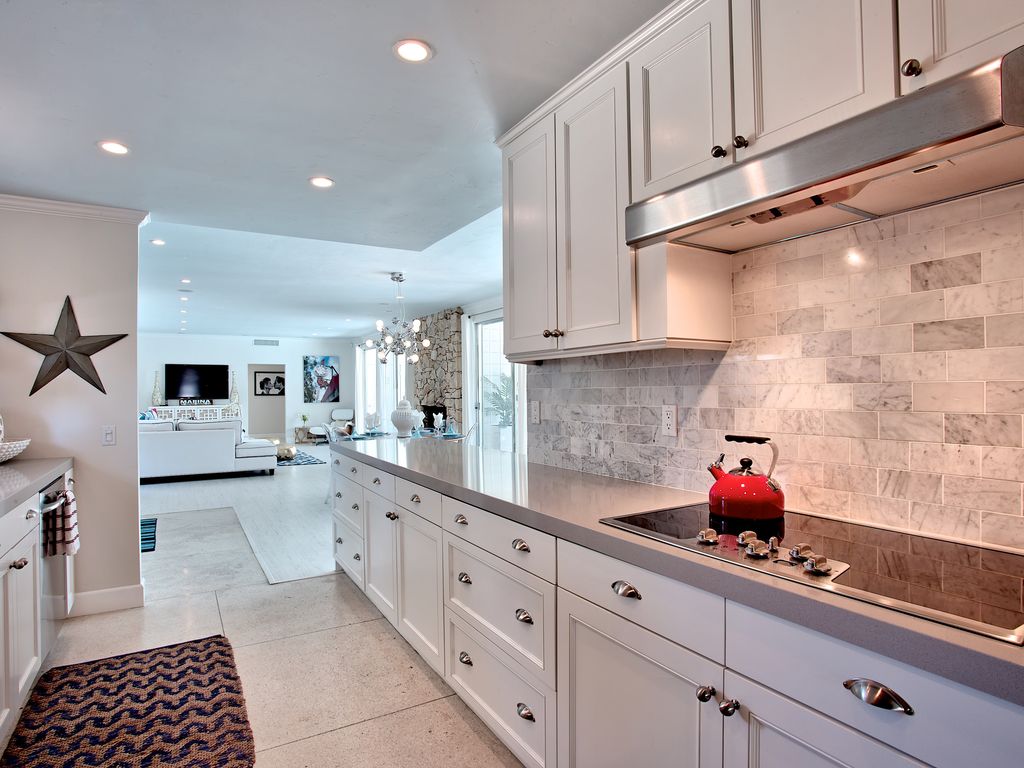 The pool looks massive, with plenty of covered and uncovered areas to lay outside. I could definitely see myself tanning by the pool, with a drink in my hand!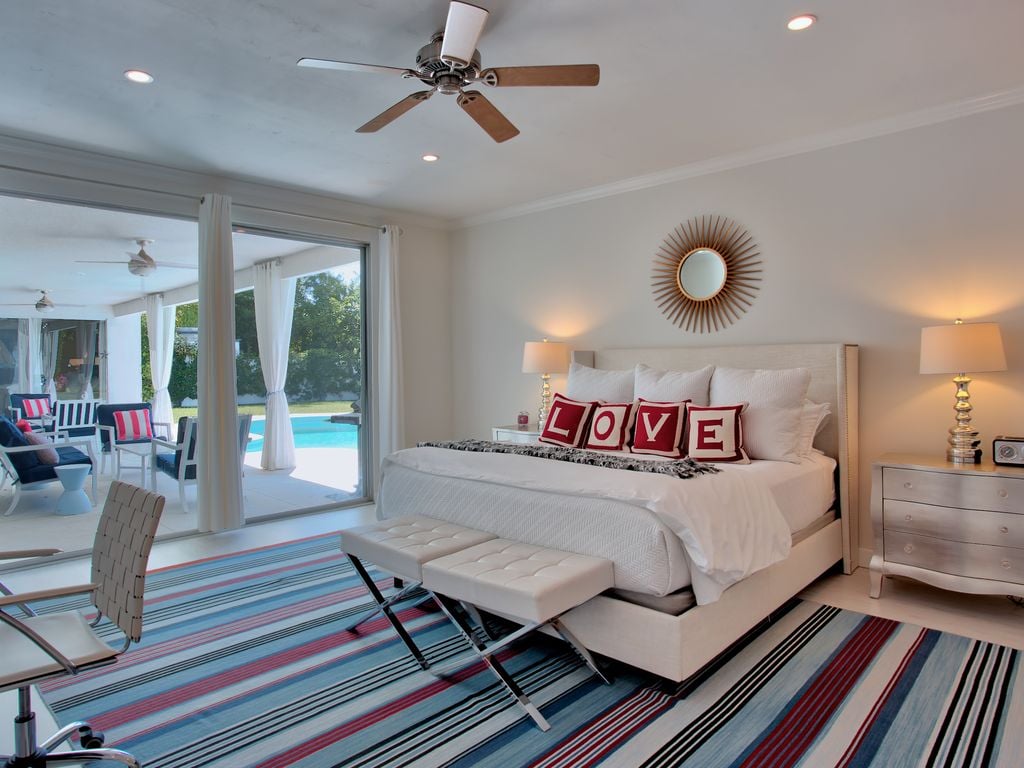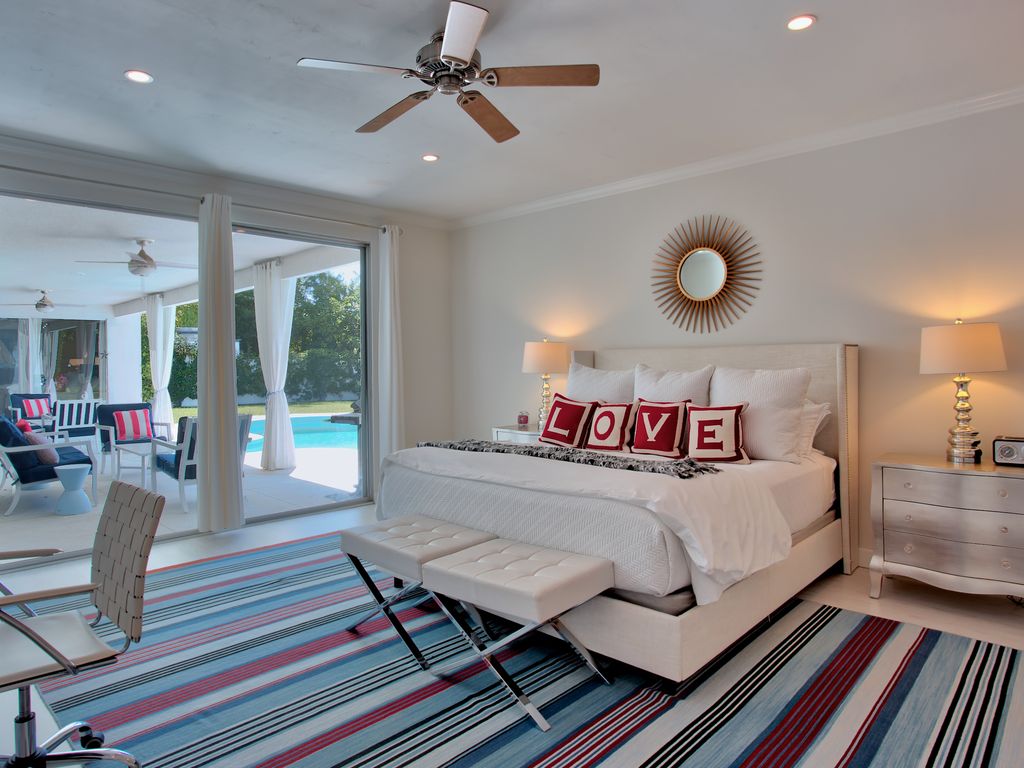 Everything looks brand new! Each bedroom has its own bathroom as well. Many of the bathrooms feature pops of color with wallpaper to break up all of the white a little bit. Another awesome feature of the home? There is an indoor and outdoor fireplace, as well as a fire pit outdoors.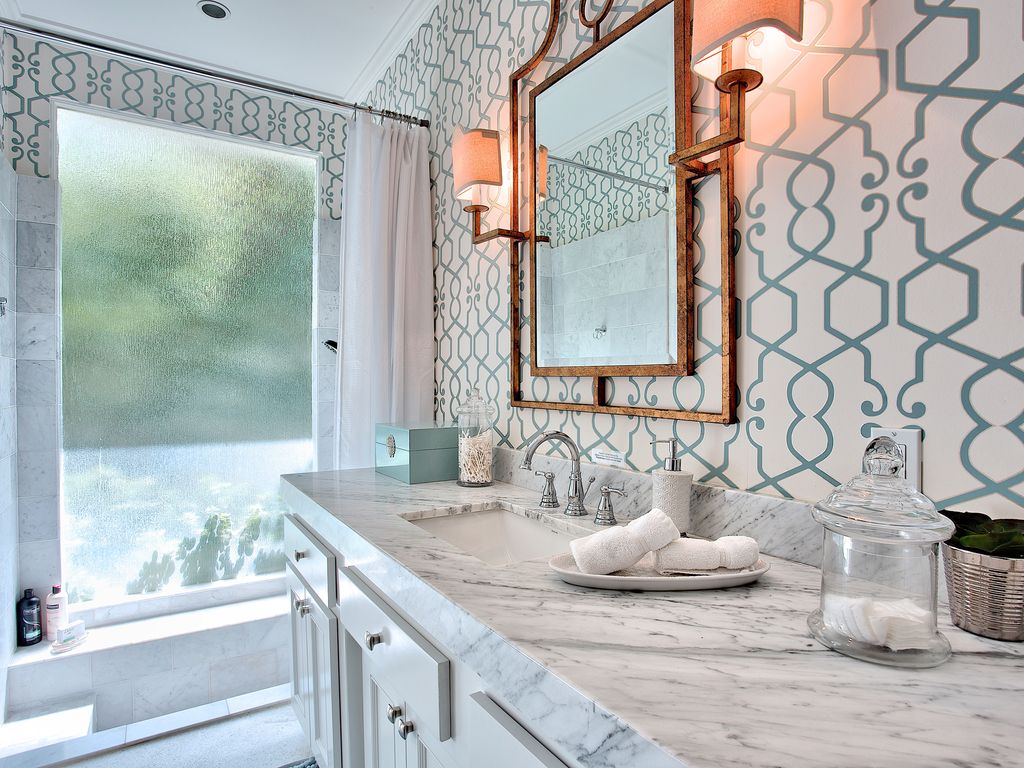 If you are a fan of Lucille Ball and Desi Arnaz, this would be the perfect vacation home! Could you see yourself staying here? The price really isn't too bad if you had several families to split it with. There is definitely enough room. If you're interested, click here to get more information and rent the property!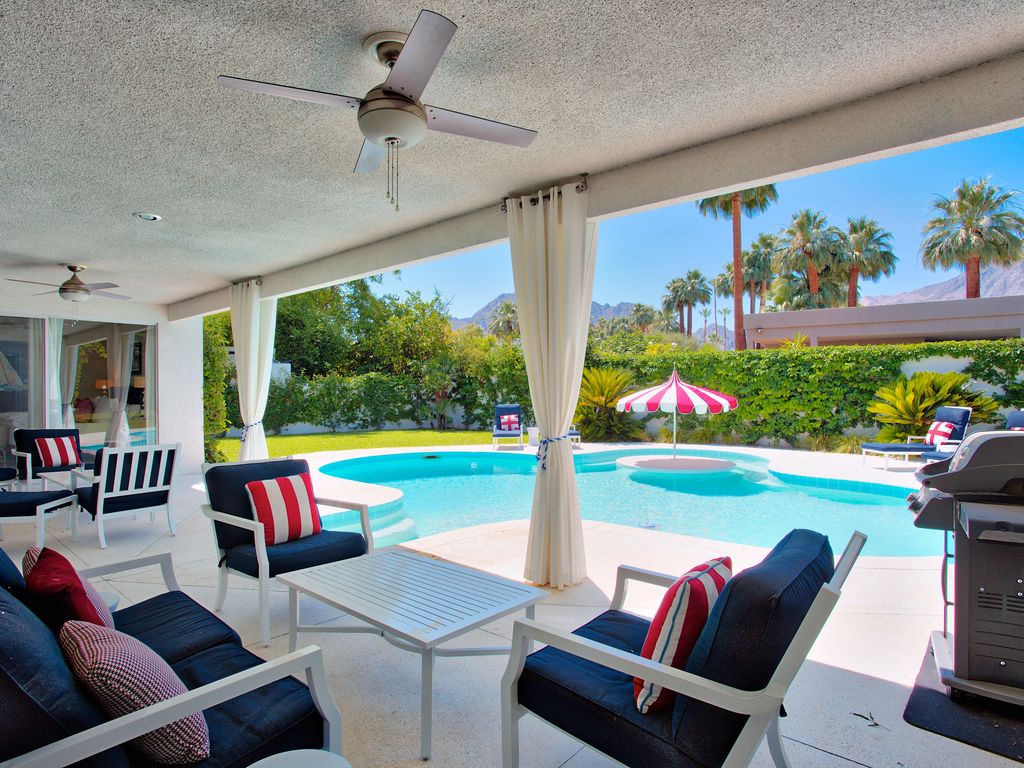 So far, the property has five stars in the reviews. It appears that it actually is as good as it looks.
Please SHARE if you love this home! Perhaps one of your friends or family members would like to rent it for their next vacation.