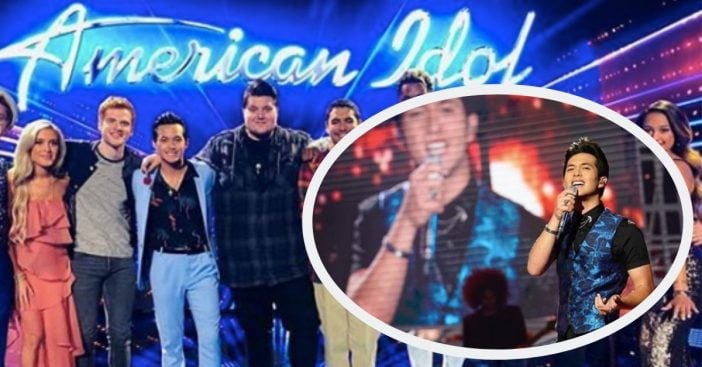 It looks like Laine Hardy of Louisiana is American Idol's newest champion! Laine also took part in AI last season and went home shockingly early despite judge Luke Bryan telling him, "If you ain't careful, you might win." It appears that just now came true for the singer!
He originally came onto this season's Idol audition just to play guitar for his friend Ashton Gill during her audition, but the judges begged him to take a golden ticket to Hollywood and give it another shot. He accepted their offer and followed in the footsteps of reluctant-but-successful past champions David Cook and Nick Fradiani.
Meet Laine Hardy, the newest American Idol winner
https://www.instagram.com/p/Bxrmd92npeU/
Laine posted a photo on his Instagram following the win, saying, "Thank y'all so much. This is so crazy. I'm glad I got to meet all these people and make really good relationships with them throughout this long journey!"
The judges had nothing but kind words for the southern singer. Katy Perry said, "You are authentic. You've always been authentic. You weren't ready last year. You are ready now." Laine won the real-time vote on Sunday by singing Marc Broussard's "Home" and Hank Williams's "Jambalaya".
https://www.instagram.com/p/BxF5jWlgWpC/
According to PEOPLE, judge Katy spoke about the judge's critiques and how they build their most marketable performers during their sessions together.
"We can steer a little bit by our critiques — if we were to say on any given night, 'Oh, that was a horrible performance,' I think you would see that in the voting," she said, "That's why we like to be, sometimes, a little vague with our constructive criticism because I think we still have influence a bit. But what we have now for Top 8 is really strong — any one of those kids could be a star… So, it's like, well, we did our work here and it's up to those kids to make something of it — and it's up to the American public to vote for it."
https://www.instagram.com/p/BwTQa-cgnW5/
As far as the future of the show goes, it's pretty much locked in for future seasons, but the current judges (Luke Bryan, Katy Perry, and Lionel Richie) are not. According to a close source, offers have been made and the network hopes to keep them on for another season. However, these kinds of negotiations could apparently take a long time to be made.
https://www.instagram.com/p/BvnOrsEgJ03/
Don't forget to check out the moment that Laine won the entire 17th season of American Idol below! We're so proud of him.
.@TheLaineHardy still processing it all. Congrats champ! #AmericanIdol #IdolFinale pic.twitter.com/93XqRhQrah

— Ryan Seacrest (@RyanSeacrest) May 20, 2019