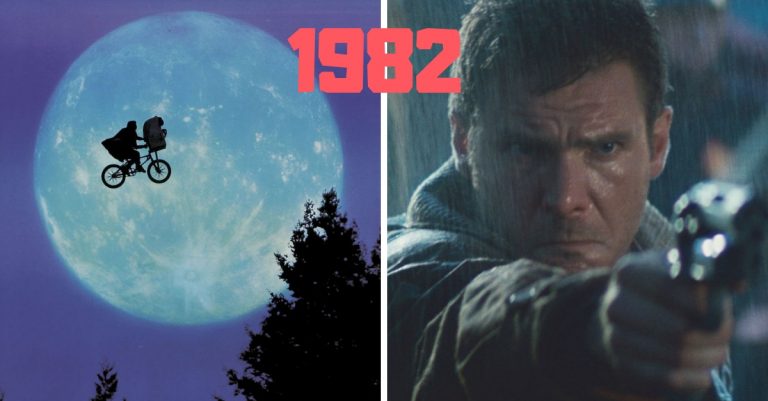 Think back to 1982. Do you remember which movies you saw in theaters? So many great films came out that year and many are still cult classics to this day! Even though movies are very advanced these days, sometimes we miss the nostalgia of these '80s movies.
In no particular order, here are some of the best movies that came out in 1982! Can you remember any others that came out that year? Reminisce as you watch the original trailers for each film below:
1. Blade Runner
There have been films that follow Blade Runner, but this one starring Harrison Ford was the best. The film follows a "blade runner" that must find and kill four replicants who have come to Earth. If you love sci-fi thrillers, you have probably seen this classic.
2. Annie
Annie is a movie that has also been remade and is a popular play around the world. It follows Annie, a redheaded orphan whose luck turns around when she meets the Warbucks who may just give her the best life ever. The songs "Tomorrow" and "Hard Knock Life" are known around the world. Carol Burnett and Tim Curry played the villains in this film.
3. Rocky III
Sylvester Stallone found even more fame as he played Rocky in the series of films. Rocky III came out in 1982 and was nominated for an Oscar and a Golden Globe. Which Rocky film do you like the best?
Read on to the NEXT page for even more films that came out in 1982!