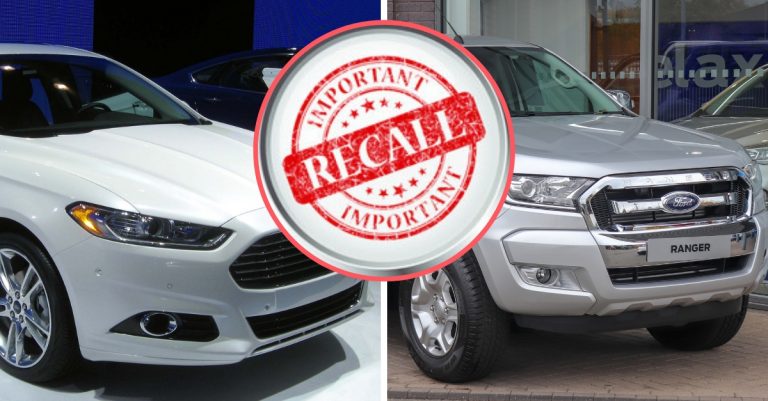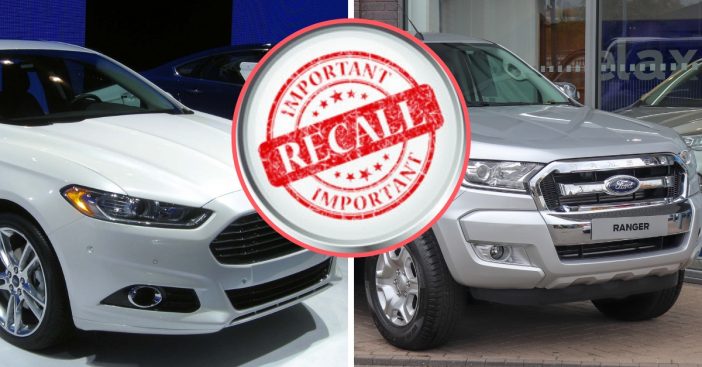 Ford is issuing a recall after learning that some of their vehicles are shifting gears on their own and rolling away, all while the consumer had put the vehicle in park. Yikes! The recalled vehicles in question are approximately 2,760 2019 Ranger trucks and 270,000 Fusions made between 2013 and 2016.
Most of the affected vehicles are in the United States, but thousands are in Canada and Mexico too. Reportedly, there is a malfunction with these Fusions (the ones with a 2.5-liter engine) that causes the shifter cable to detach from the transmission. Basically, this means the car could shift gears on its own and roll away unless the parking brake is on. 
Learn more about both Ford Recalls 
The affected vehicles were built at Flat Rock Assembly Plant between April 2013 and February 2016 and at Hermosillo Assembly Plant between February 2012 and April 2016.
If you have one of these vehicles, always use your parking brake when parked until you can get it fixed. Ford recommends you get it fixed immediately. There have been three reports of property damage and one injury report so far.
View this post on Instagram
If you have a Ford Ranger, there is a similar but different problem. Reportedly, the transmission shift cable may not be properly secured. This could cause brackets to become loose, and your vehicle may shift gears on its own.
According to People, Ford issued this statement: "This condition could allow the driver to remove the ignition key (if equipped) with no instrument panel warning message or chime indicating that the transmission is not in park. This could allow unintended vehicle movement or roll away if the parking brake is not applied, increasing the risk of crash or injury."
It continues, "The recall affects 2,500 Rangers in the U.S. and approximately 260 in Canada. The trucks were built at the Michigan Assembly Plant between March 3 and 15 and their reference number is 19S15. If you believe you are in possession of one of these vehicles, Ford recommends you use the parking brake at all times when the vehicle is stopped until you can get the car repaired."
If you want to learn more about the recall on Ford's website, click here.
Do you have any of the vehicles that are being recalled? If so, you will want to take it in to get checked out and possibly repaired as soon as possible!
Please SHARE this with everyone you know who owns a Ford vehicle to keep them safe and aware of this recall!
WATCH the video below to learn more about this dangerous recall: