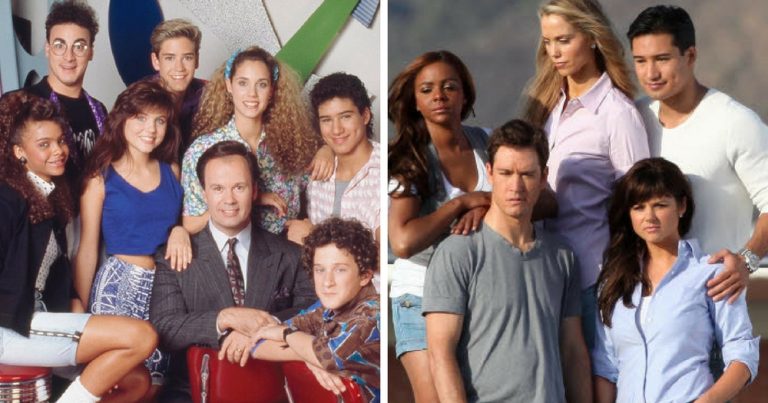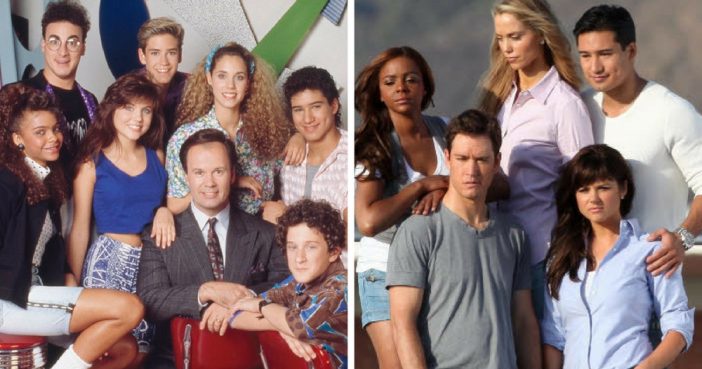 If there's one show that fills our '90s hearts with neon bursts of nostalgic glee, it has to be "Saved By the Bell." The gang from Bayside High filled us with life lessons about everything from dating to not getting addicted caffeine pills to why you shouldn't pretend your friend is an alien so you can win a photo contest. (Spoiler alert: the government will get suspicious and try to take away said friend.) We'll always remember our pals and all the far-fetched, fun-in-the-sun, stonewashed denim times we shared.
So what has the cast of "Saved By the Bell" been up to since they departed the beloved teen series? Cue the Hot Sundae and find out where Zack, Kelly, Slater, Screech and more are now.
1. Mark-Paul Gosselaar (Zack Morris)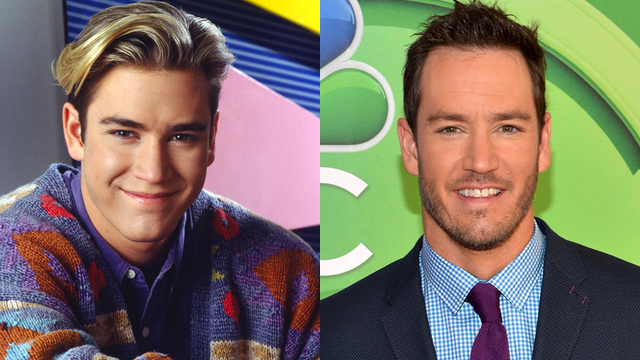 Then: Gosselaar's character regularly stops time, pranks his principal, and woos the girl everybody likes. Despite his on-again, off-again relationship with Kelly Kapowski throughout high school, the pair ends up getting married in Las Vegas alongside the rest of the gang — including Mr. Belding.
Now: Gosselaar starred on the TNT series Franklin & Bash alongside fellow '90s star Breckin Meyer from 2011 to 2014, as well as CSI in 2015. Most recently he (and his beautiful beard) charmed audiences in Fox's short-lived baseball drama, Pitch.
He may have moved on since his Bayside days, but in 2009, Gosselaar reprised the popular role for a funny Zack Morris skit on Late Night With Jimmy Fallon, and he shared what 2013 Zack Morris would do during a tongue-in-cheek interview before channeling his character once again for the Tonight Show's Saved by the Bell reunion.
2. Tiffani Thiessen (Kelly Kapowski)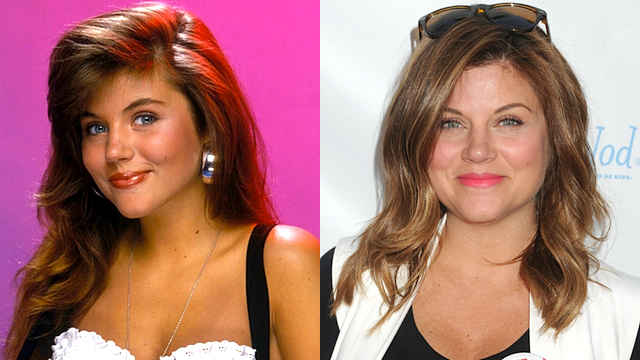 Then: Although she eventually ends up with Zack, Kelly is adored by more than a few guys before she settles down. At different points, the head cheerleader (and die-hard George Michael fan) finds romance with A.C. Slater, her boss Jeff from The Max, and, later, her college professor.
Now: Like Mark-Paul Gosselaar, Thiessen returned to the small screen, playing Elizabeth Burke on USA's White Collar. In 2014, she teamed up with Mario Lopez for her Cooking Channel show, Dinner at Tiffani's, and in 2018 you'll be able to see her in Netflix's Alexa and Katie. Oh, and she also has one of the cutest families in Hollywood!
Remember A.C. Slater? More Cast Photos Next!