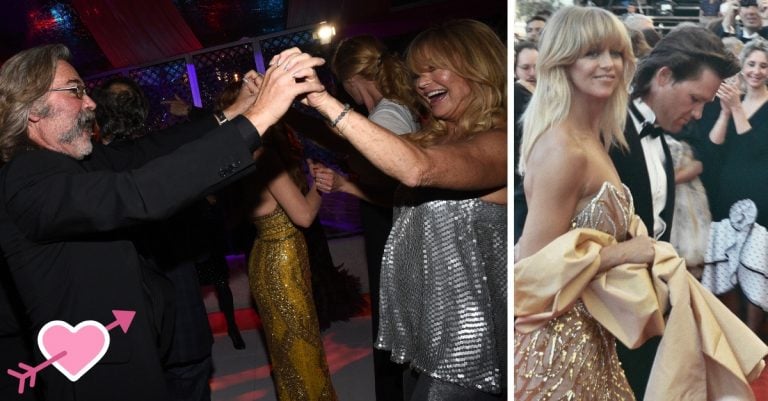 Goldie Hawn and Kurt Russell are undoubtedly one of the most popular couples out there. They have been married since 1983 and have been one of the biggest power couples in Hollywood history. Together, they have one son named Wyatt Russell, who is following in his parent's footsteps and dabbling in acting. He is also a former ice hockey player.
Everyone loves to take a trip down memory lane and take a look at old photos. We have some of the most stunning, never-before-seen photos of everyone's favorite Hollywood couple. Take a look!
1. A photo of young Goldie and Kurt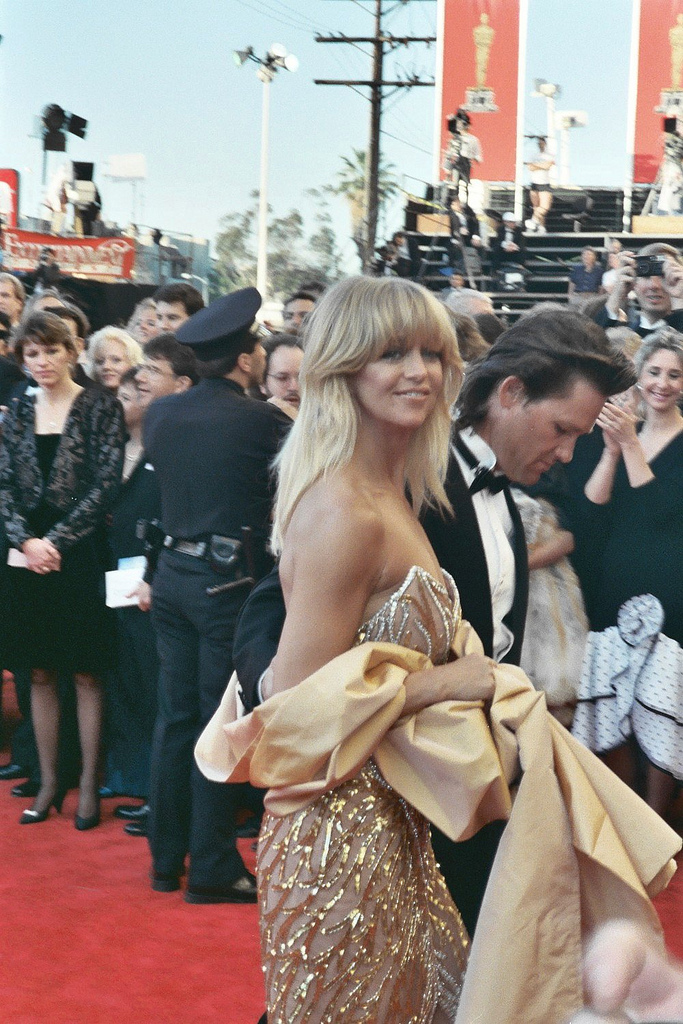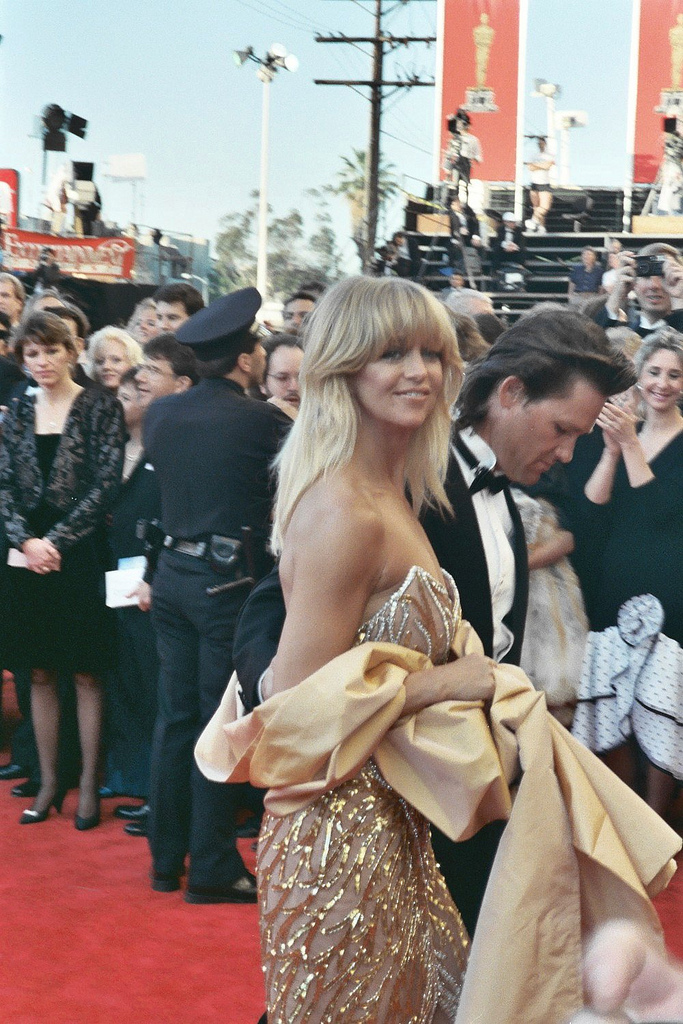 An older photo of a young Goldie Hawn and Kurt Russell together at a red-carpet event. Hawn seems to be aware of the photo being taken, while Russell takes a modest approach with his head facing down. Maybe Hawn has gotten him to open up a bit more!
2. Another red carpet moment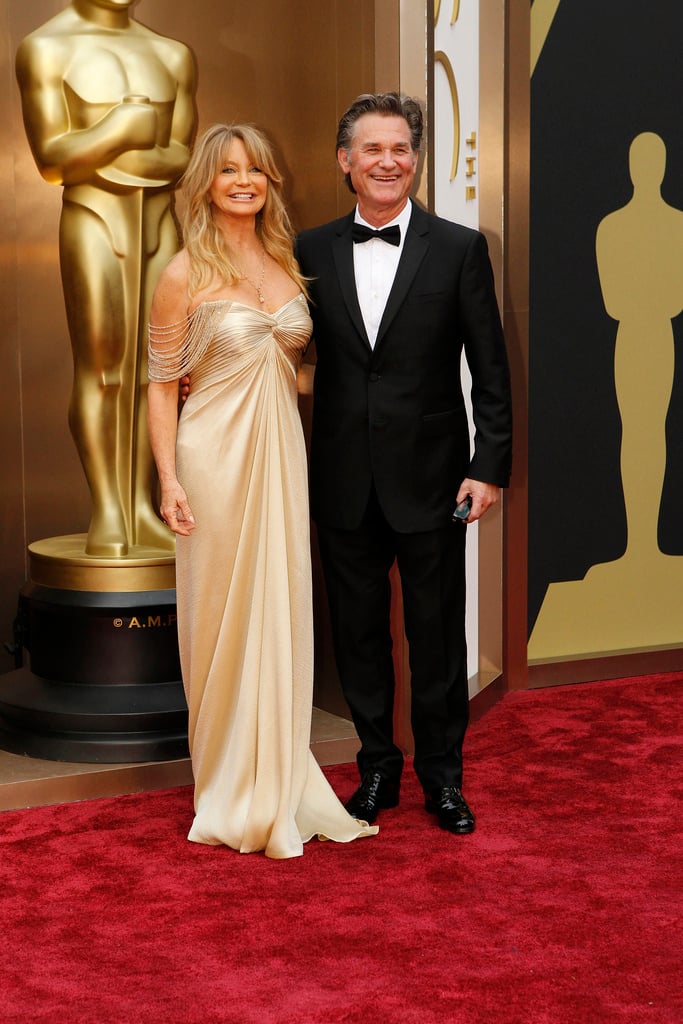 Hawn and Russell take on another red carpet event together, this time posing for a stunning photo together. This photo was taken back in 2014, so still fairly recent! They're looking mighty fine as usual.
3. Funny faces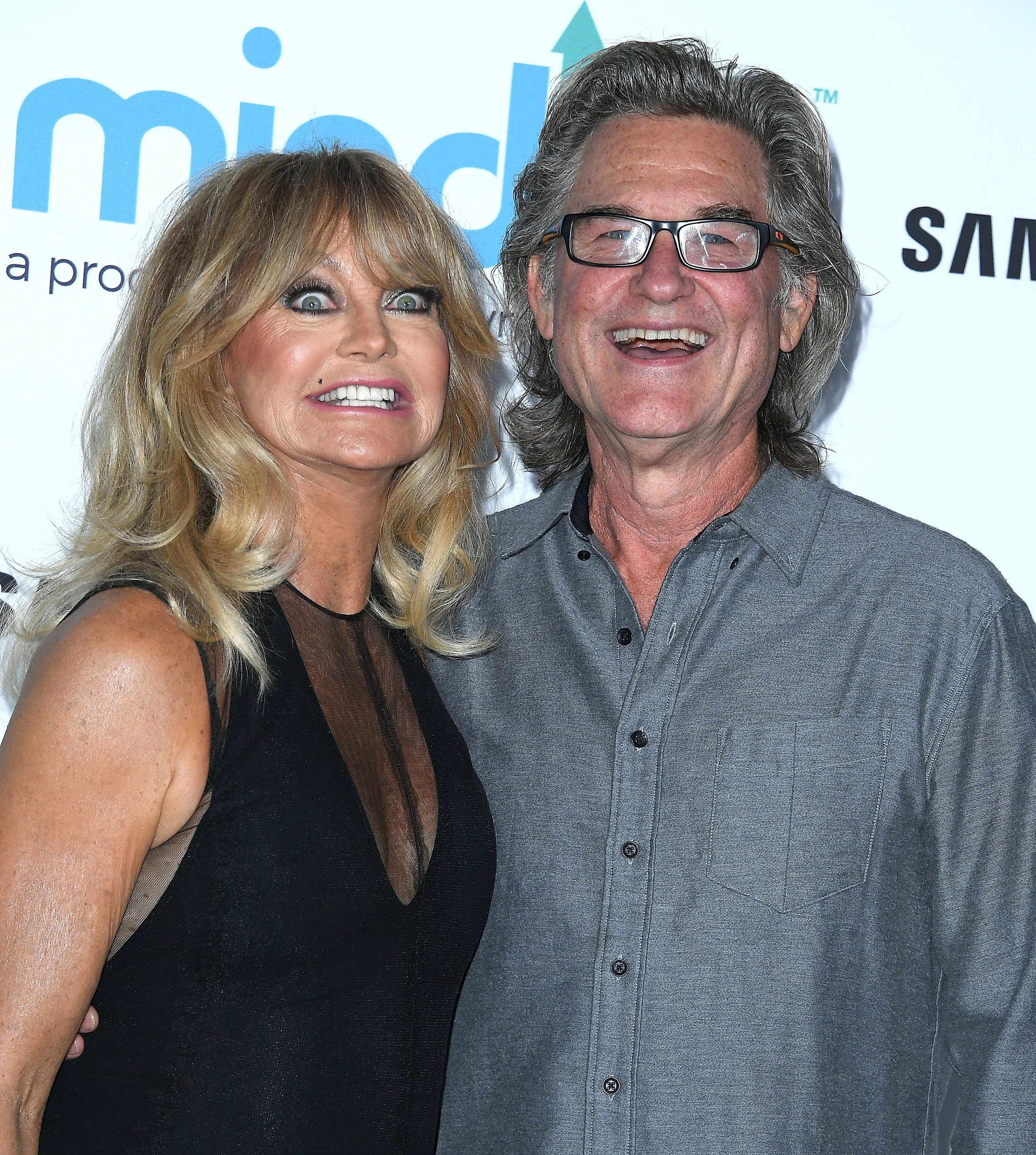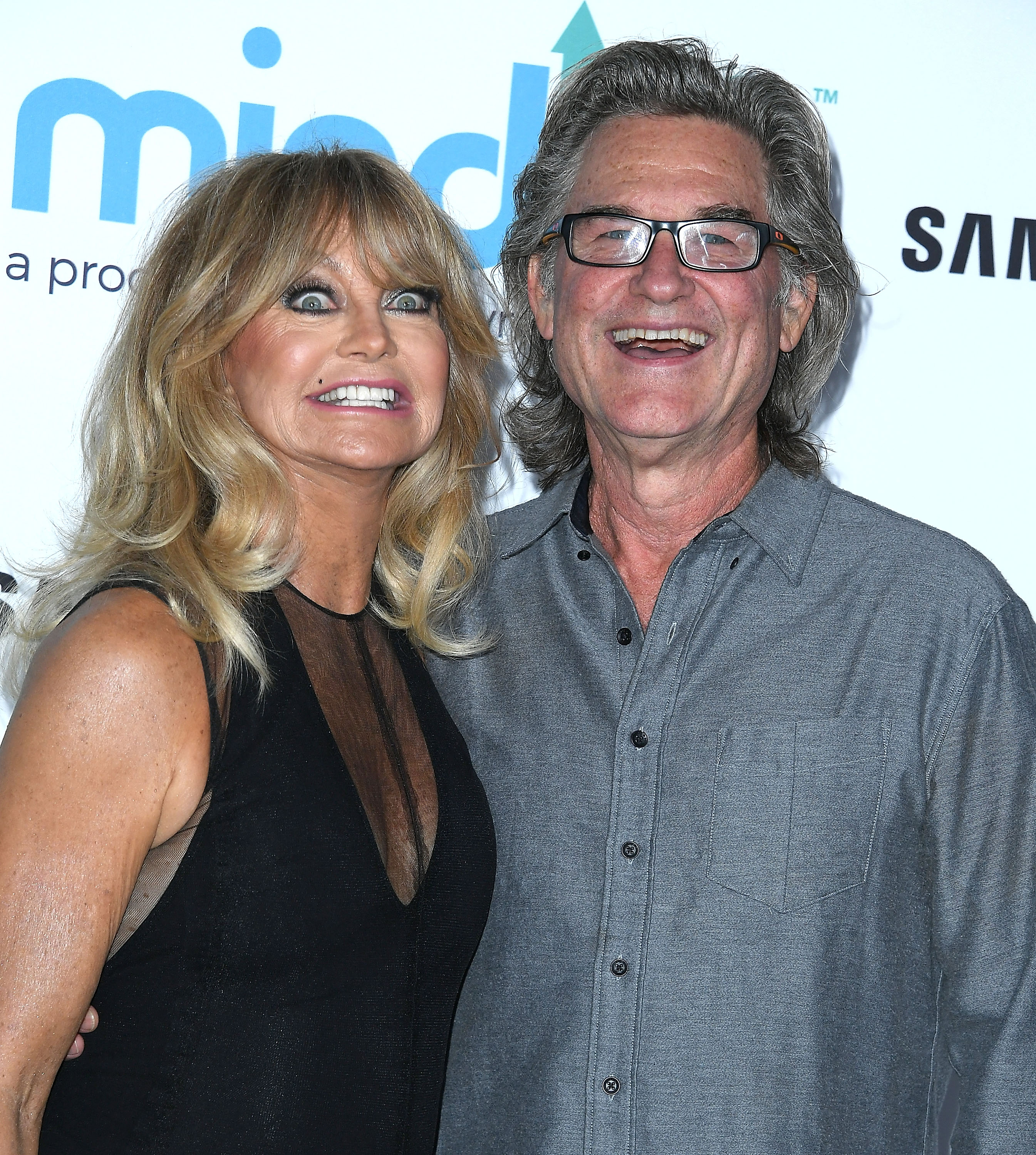 Formal events won't keep this couple from being silly! Hawn bugs out her eyes and smiles widely while Russell laughs beside her. We love a kooky couple!
4. Time for a smooch!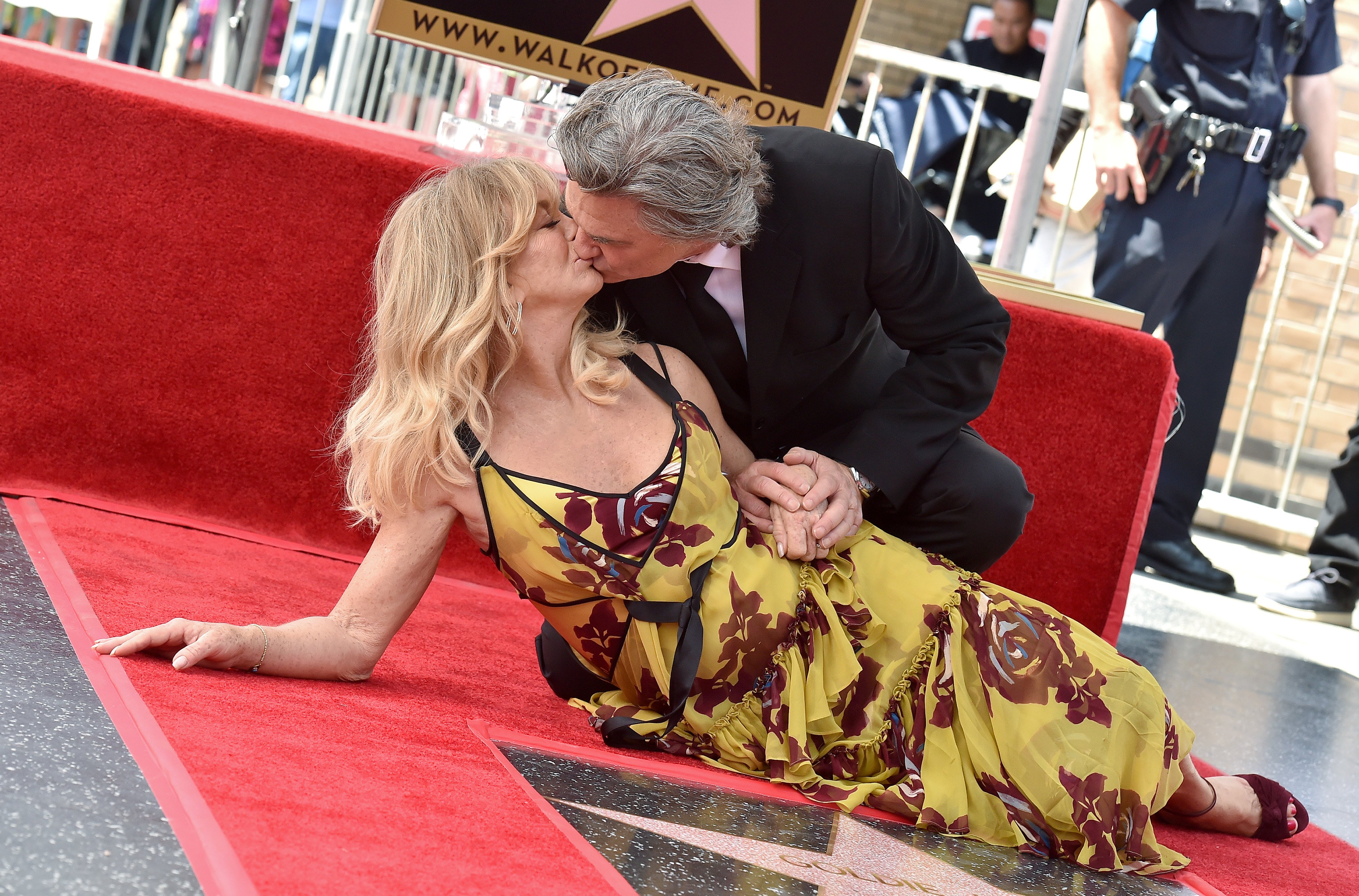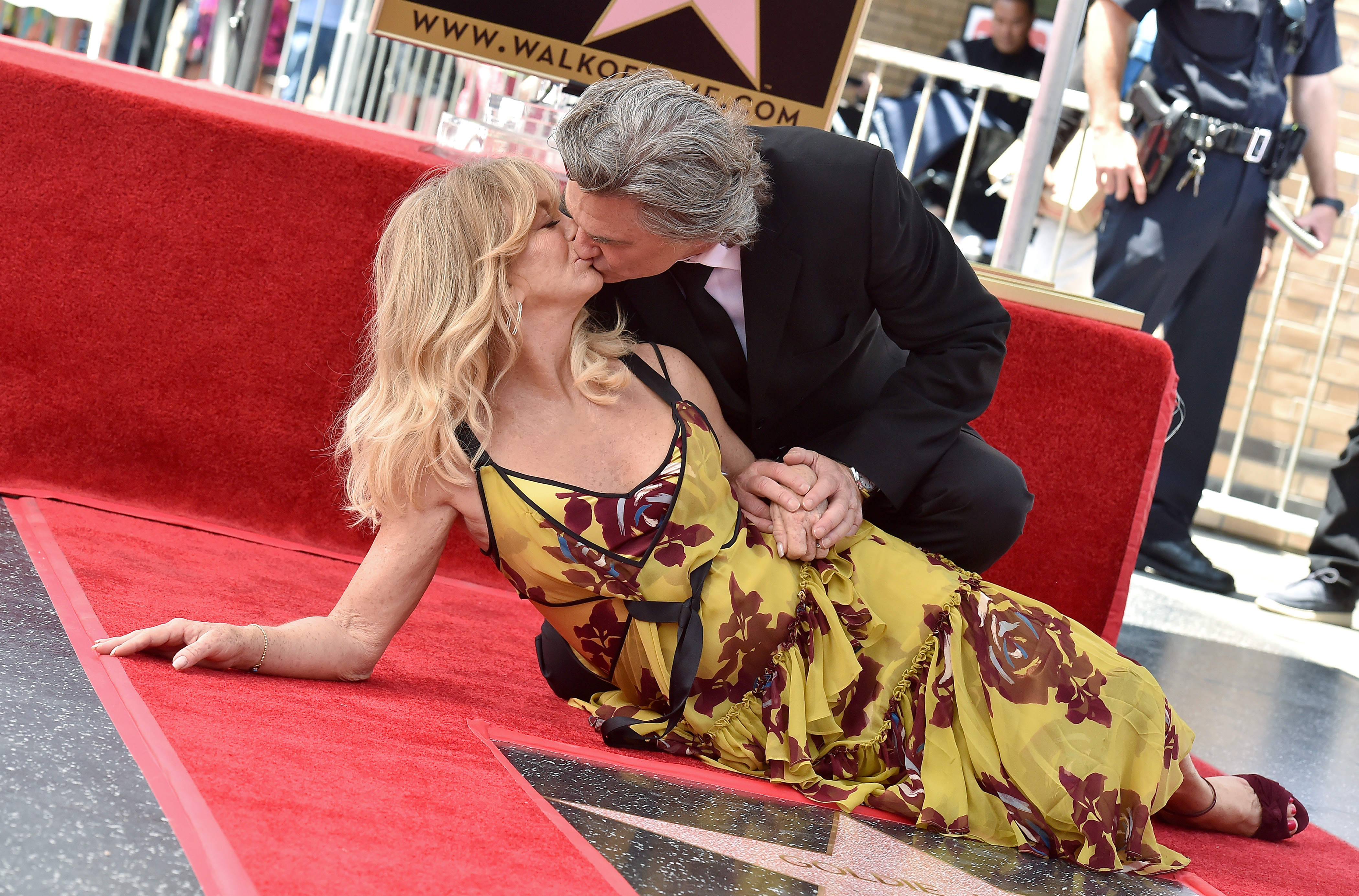 In this photo, both Hawn and Russell are being honored with double stars on the Hollywood Walk of Fame. They celebrated with a big, old kiss and even posed for it!
5. Can't stop laughing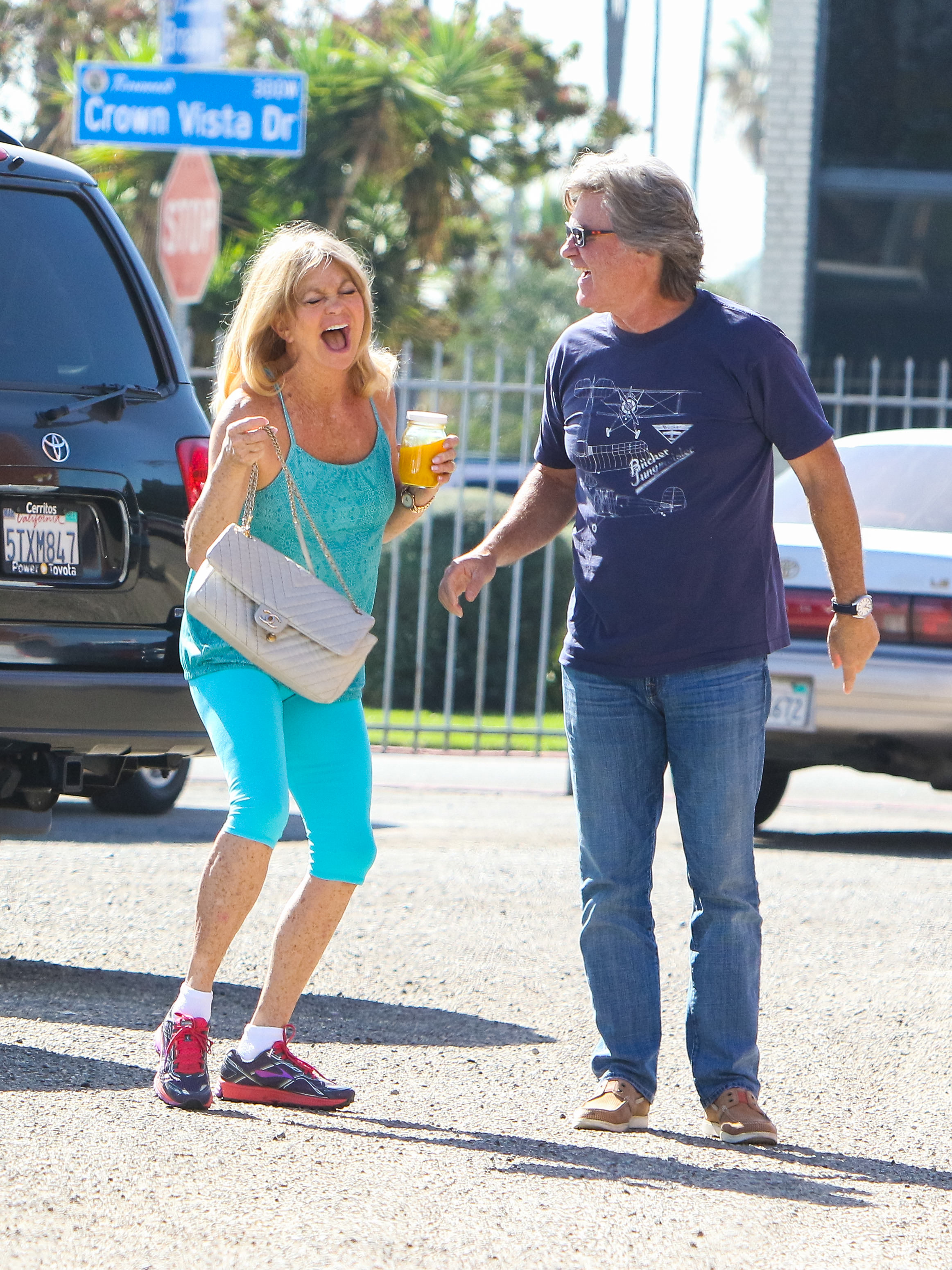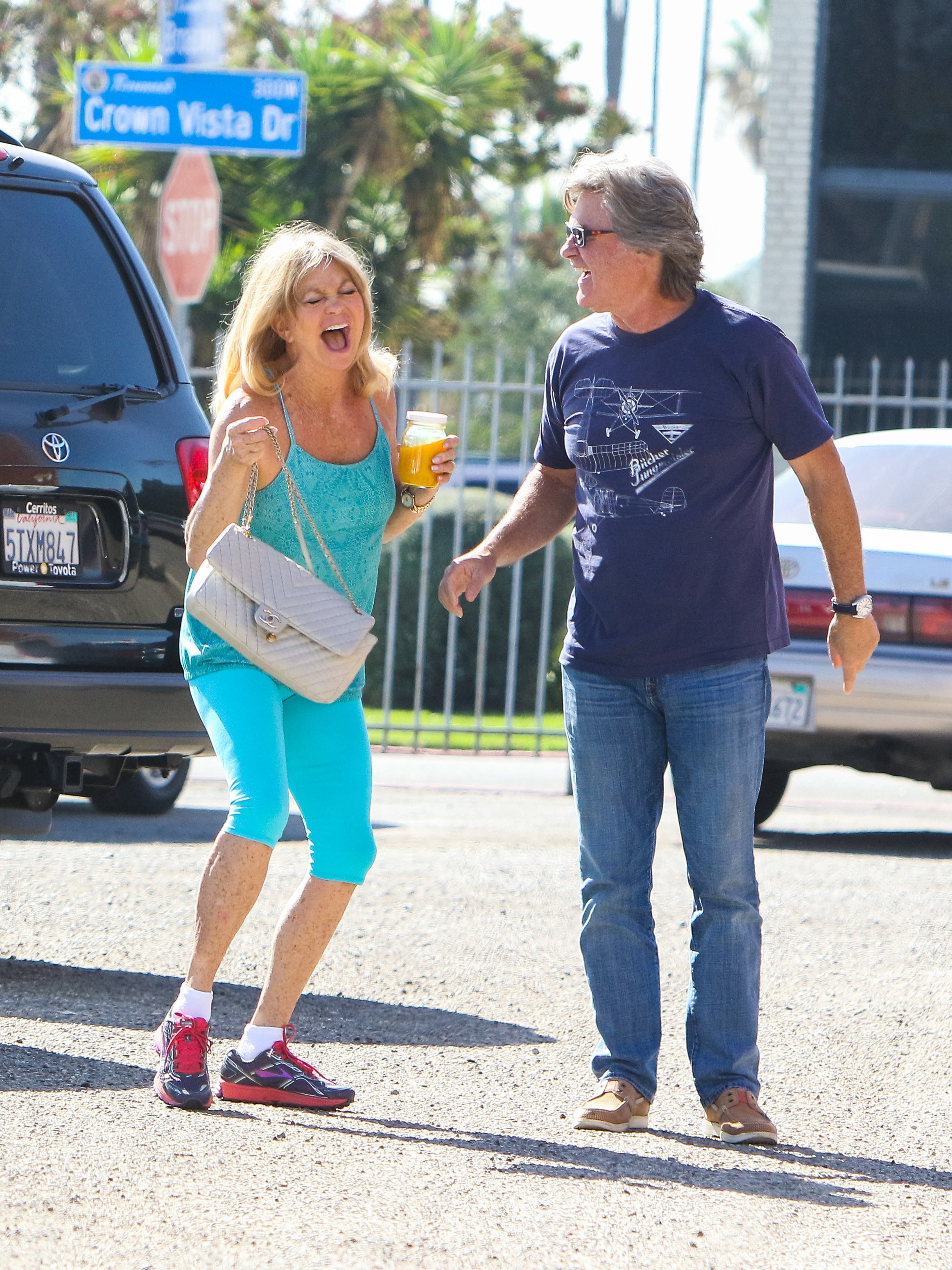 We don't know if Hawn was laughing at something Russell said or if she's just really excited about her beverage… but what we do know is that this silly couple is absolutely adorable!
6. Bike ride with a giggling Goldie
Couples that bike ride together, stay together! These two actively pump each other up for some fitness fun with a bike ride. It's probably a lot more fun with a buddy.
7. Dancing the night away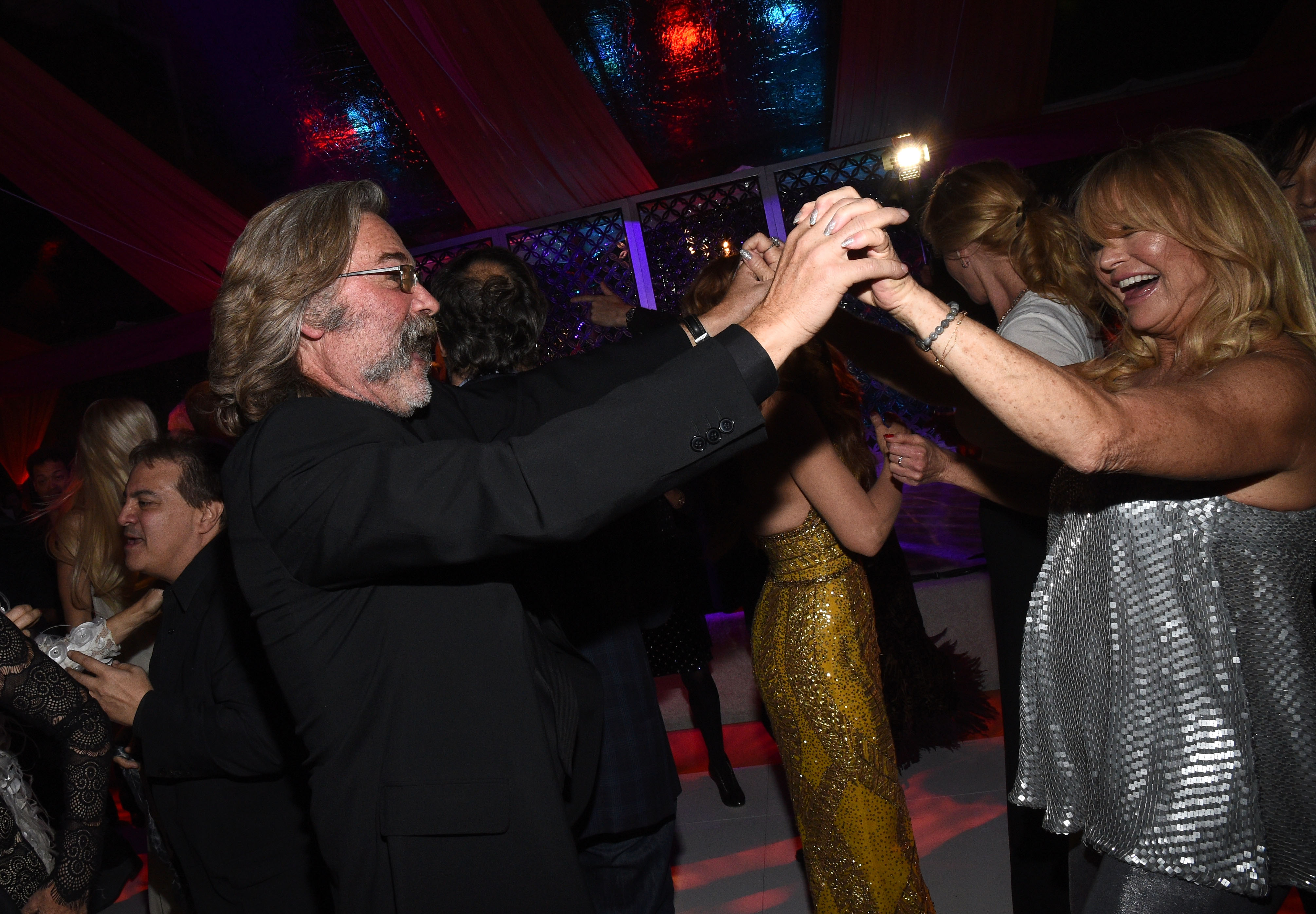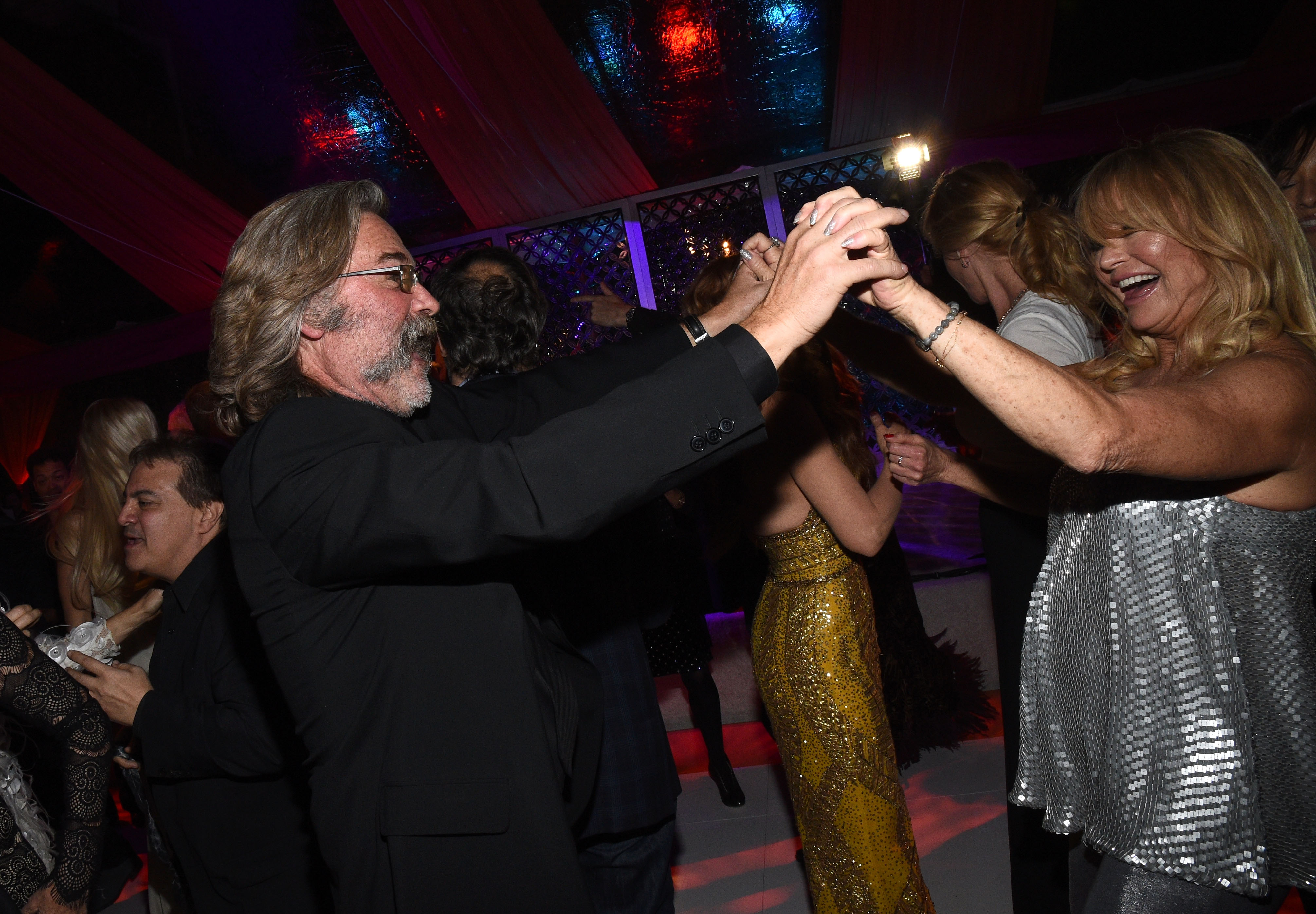 In this photo, Hawn and Russell dance the night away at her inaugural 'Love In For Kids' benefiting the Hawn Foundation's MindUp program transforming children's lives for greater success. We bet they have some serious moves!
8. Loving gazes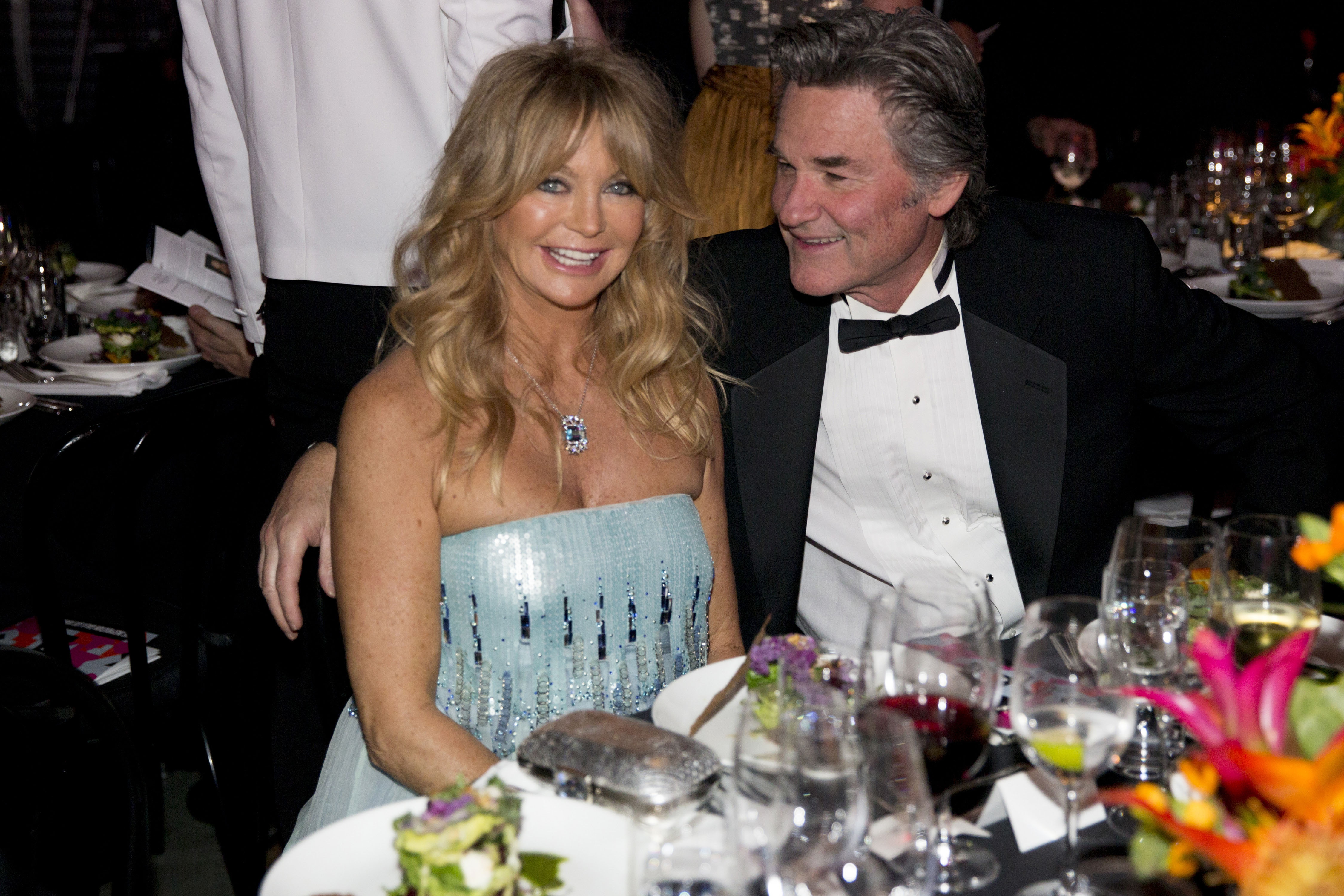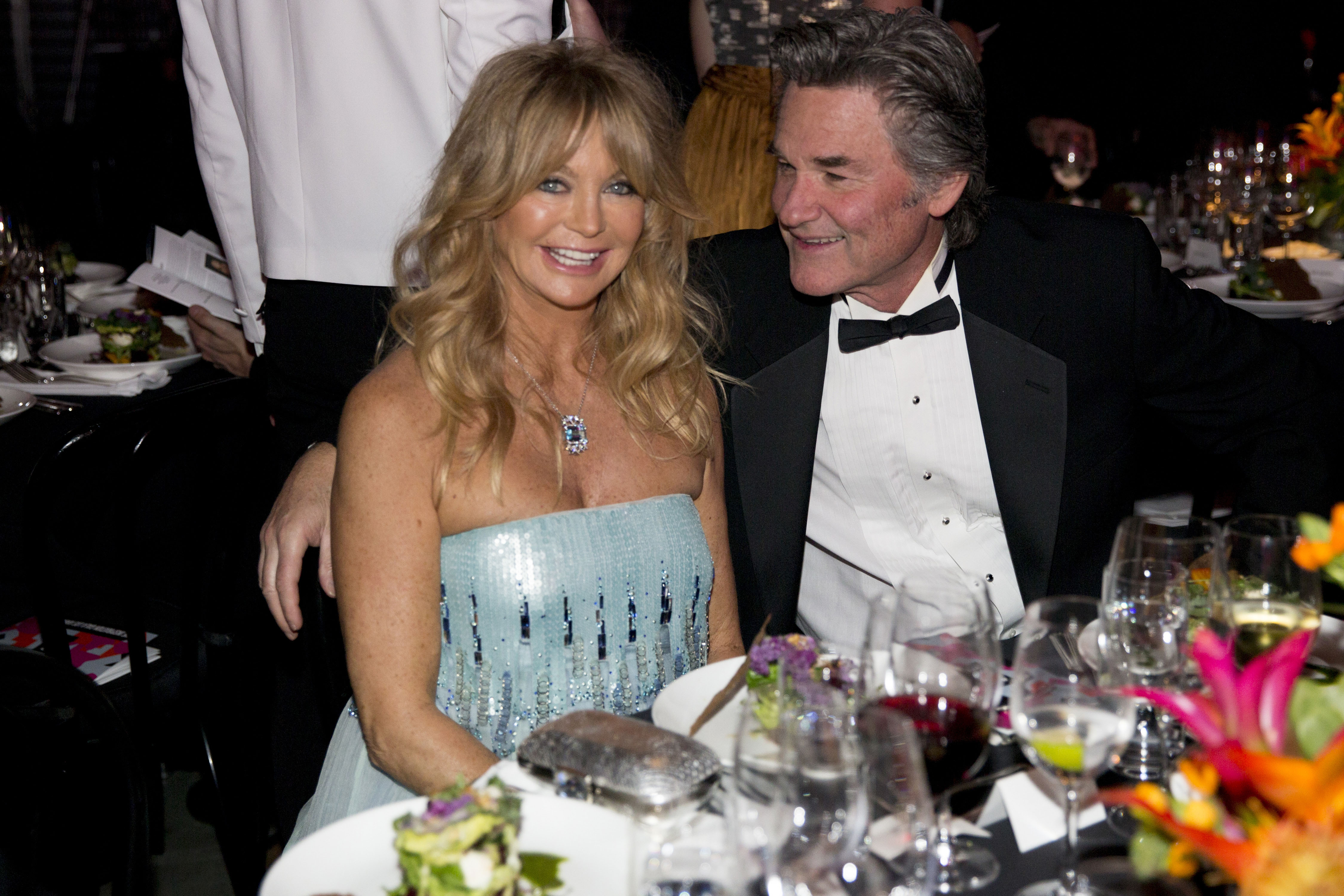 Find someone who looks at you the way Kurt Russell looks at Goldie Hawn. Truly beautiful.
9. Loving gazes Part II, Starring Goldie & Kurt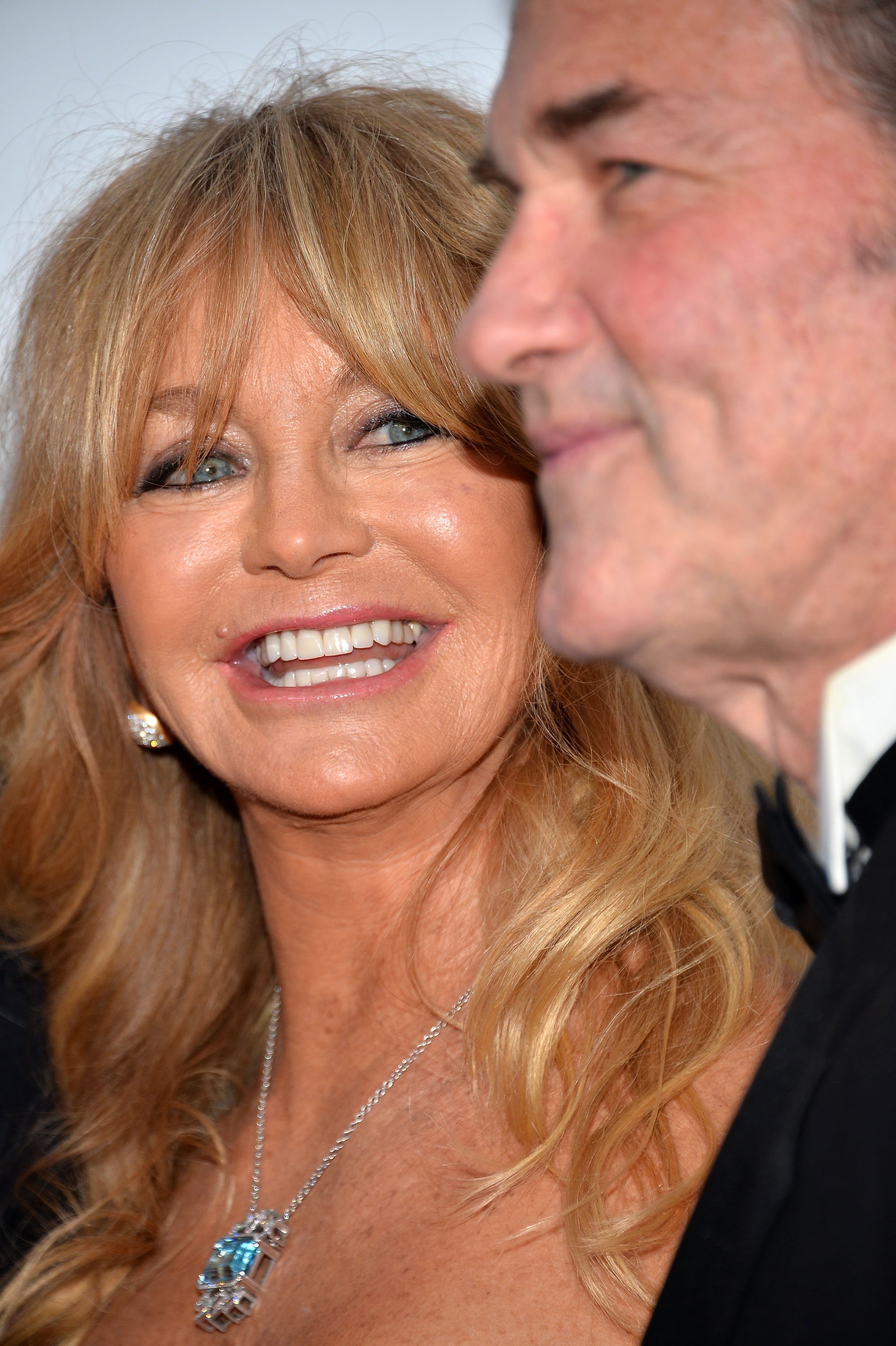 And vice versa.
This Family is too cute, watch the lovely couple crash Kate Hudson's Interview
Be sure to SHARE this article if you love Goldie Hawn and Kurt Russell together!
Kurt talks about his FIRST DATE with Goldie!!!
And of course… Overboard