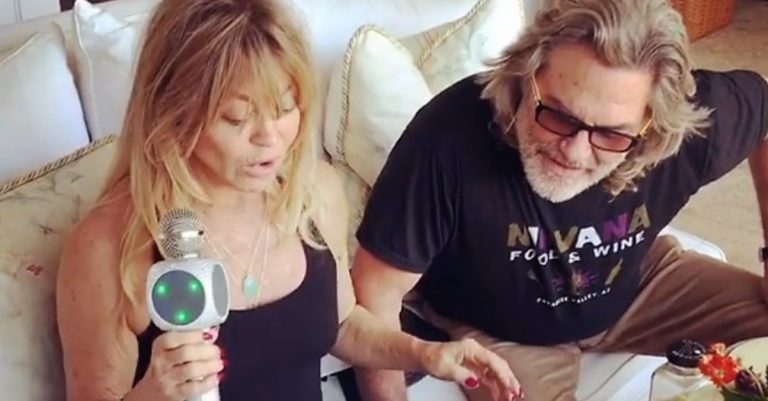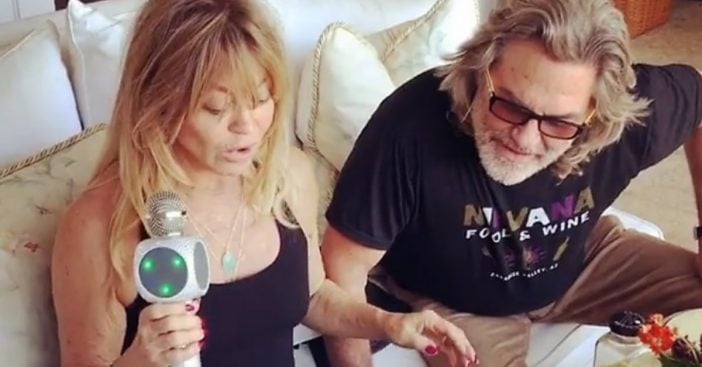 Goldie Hawn and Kurt Russell are serious relationship goals. Recently, Goldie made a surprise appearance in the popular Netflix Christmas film, The Christmas Chronicles starring Kurt as Santa Claus. They also recently welcomed a new grandchild. It has also been revealed that neither of them can sing. Let us explain further.
Last week, Goldie posted a video of her and Kurt on Instagram trying to use a karaoke microphone that they got for Christmas. The caption read, "Kurt and I just opened one of our favorite Christmas presents… I don't think we'll be taking this on the road". Even though they don't seem to be the best singers, we would still watch them perform!
Find Out What Song They Are Performing In The Video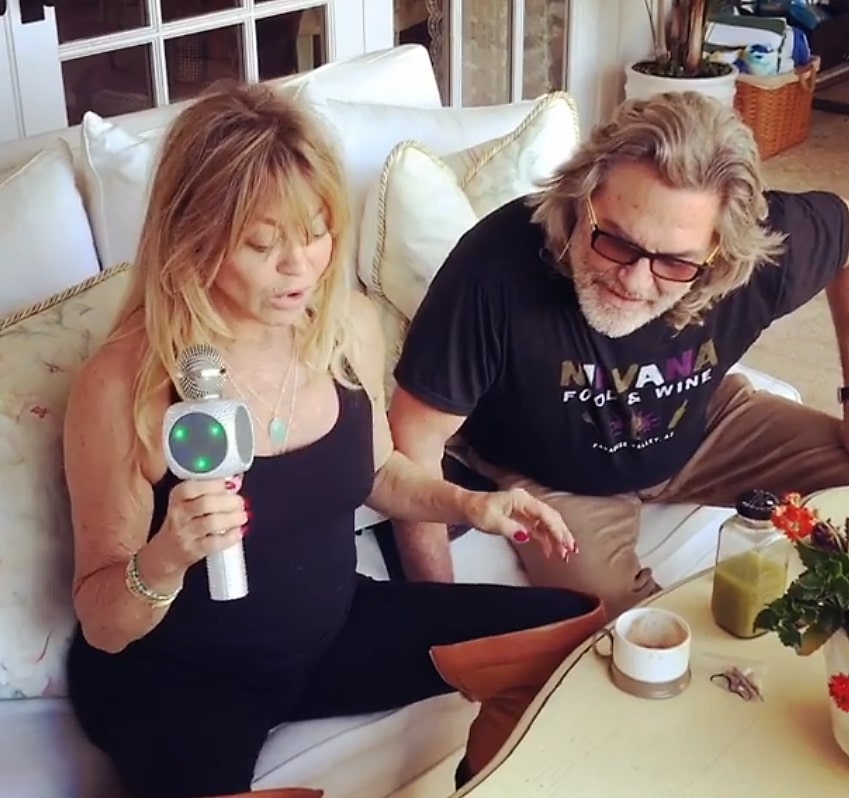 They were caught in the video singing the popular Beatles' song "I Want to Hold Your Hand" from 1964. This awesome song is perfect for the couple, who have been together for about 36 years now. Sometimes the best part about Instagram is seeing the comments. Goldie's daughter Kate Hudson joked, "Why wasn't I at this karaoke party….!?". How funny is that? We hope she is invited to their next karaoke session! We would love to see that video as well.
It looks like they are using a karaoke microphone where you can sing songs directly from your phone. It looks like a lot of fun! If you are interested in buying one for yourself or giving it out as a fun gift, here is a similar version of the karaoke microphone on Amazon. Do you think this looks fun or do you avoid singing karaoke at all costs?
Their Posts On Instagram Are Really Adorable
Their adorable posts on Instagram do not stop with karaoke videos. Goldie recently posted a photo of the couple holding their new granddaughter, Rani Rose. Kate Hudson, Goldie's daughter, is Rani's mom. They look so excited to be holding their new grandchild.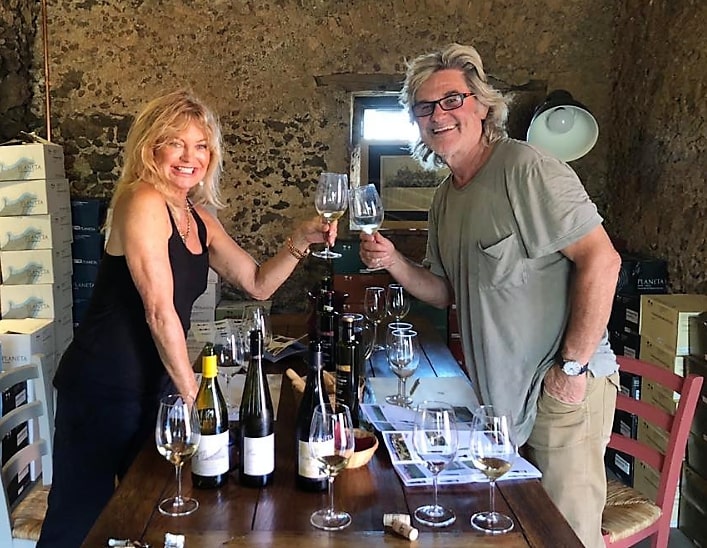 Goldie also recently posted a video while walking down a beautiful snow covered road. There are Christmas lights still up and the caption reads, "Heres to a new beginning 2019!". What do you think the couple will do in the New Year?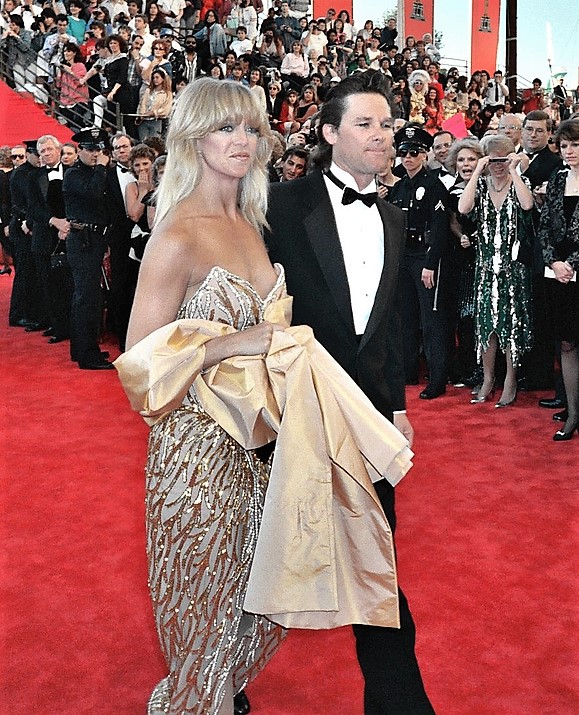 What do you think about Goldie and Kurt's karaoke skills? Do you enjoy singing karaoke? If you enjoyed this article, please SHARE with your friends and family who love this amazing couple!
Check out the video of Goldie and Kurt attempting to sing karaoke below and try not to laugh: 
View this post on Instagram