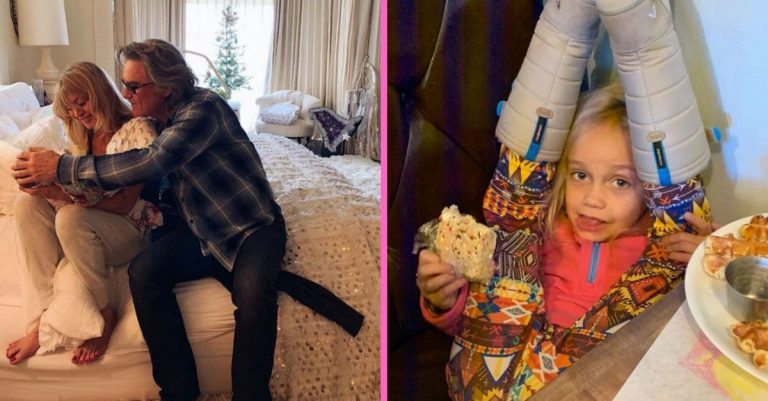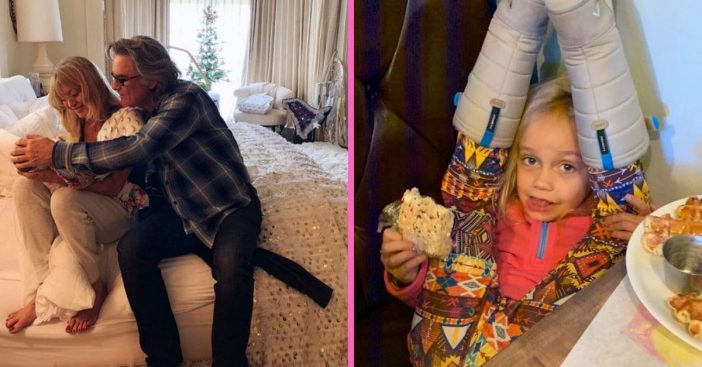 UPDATED 7/14/2021
Soon after their paths started crossing again and again, Kurt Russell and Goldie Hawn became exemplary partners. They ended up becoming a Hollywood couple that simply worked. And they became equally endearing grandparents. It's easy to see the devotion they have; their love is palpable in each picture and those pictures get readily shared across social media platforms. Explore, now, the grandkids that have Kurt Russell and Goldie Hawn so won over.
Hawn and Russell embraced life with their very blended families early on. This gave them a lot of relatives to guide and, later on, spoil as devoted grandparents. Though they have different blood relatives on different sides, both parties visibly fawn over the newest additions to the family. See some of that cuteness here!
Goldie Hawn and Kurt Russell are devoted to all their grandkids
View this post on Instagram
Though they're an iconic duo together, the Overboard stars did have relationships with different people. As a result, Goldie Hawn and Kurt Russell have kids and grandkids related differently to one another. But blood affects nothing for this big, blended family. "He loves nothing more than taking the kids for a weekend if Kate is working or traveling," an insider revealed to Closer Weekly about Russell. Together, "he'll play video games with the boys and let them eat a lot of chocolate. The same goes for [his son Oliver's] children."
RELATED: Kate Hudson Shares Throwback Video For Son's 16th Birthday
View this post on Instagram
Kate Hudson gave them more excitement as grandparents when she welcomed Ryder Robinson into the world back in 2004. Though Hudson isn't related to Russell by blood, she considers him her father in every other way. He certainly takes up the role of an enthusiastic grandpa with gusto!
No one provides the same type of love grandparents do
View this post on Instagram
Science and sentiment agree: grandparents are important for children. Good thing several grandkids have some of the best with Goldie Hawn and Kurt Russell. Hawn's face positively glowed in photos of her and baby Rani Rose. But her captions online say it all when she celebrated the little one's birthday: "Our new little princess flower, who makes us jump for joy."
View this post on Instagram
That same joy was visible when they shared the spotlight with mommy Kate for the cover of PEOPLE. Meanwhile, the previous year, the couple got into the holiday spirit by getting in-character. "Grandma and Grandpa duty … or should I say Mr. and Mrs. Claus?" she wrote alongside a picture of her and Russell staring adoringly at the baby. Often, one of the two is visible in the picture, but even if they're absent, they take time to lovingly immortalize these sweet moments that fly by too soon. These grandkids of Kurt Russell and Goldie Hawn have more than grandparents; they have true friends and big fans.
View this post on Instagram
RELATED: Oliver Hudson Talks Strange Punishments By Goldie Hawn And Kurt Russell