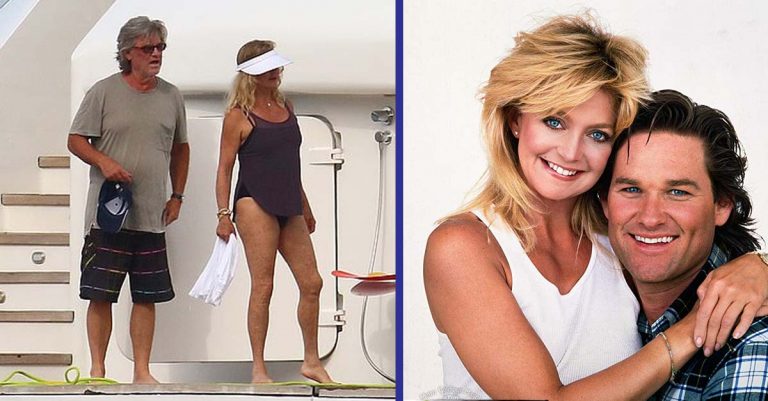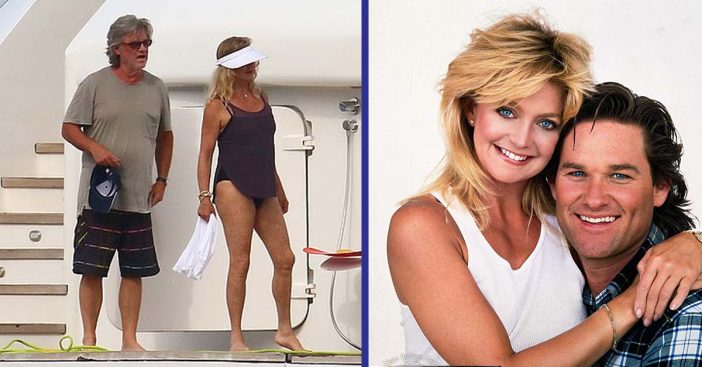 New photos have surfaced of Goldie Hawn and her longtime partner Kurt Russell enjoying a day at sea. The two went kayaking together before taking it to the luxurious O'Mega yacht. The couple still opted to keep it casual and comfortable with their attire. The two were enjoying a vacation in Italy, how beautiful!
Goldie sported a lightweight white top over her black bathing suit with a visor cap. Kurt was sporting a T-shirt, shorts, and a dark blue hat. Sounds super comfy to me! The two also took a refreshing dip next to a cliffside. Looks like they had an awesome day! Check out the photos below.
Goldie Hawn and Kurt Russell enjoying their day at sea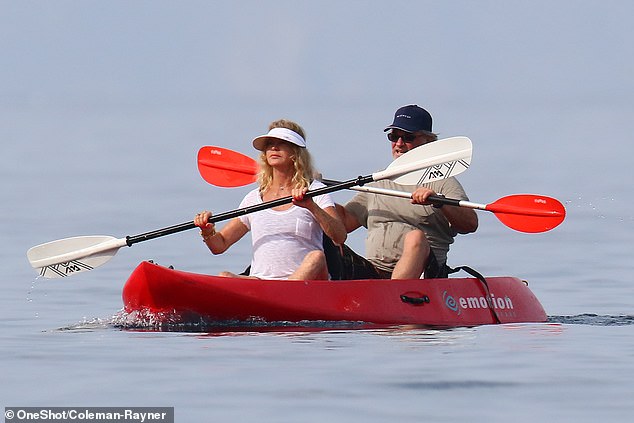 The two are seen kayaking together before boarding the yacht. That's one great way to both soak up the sun's rays and get a good exercise in!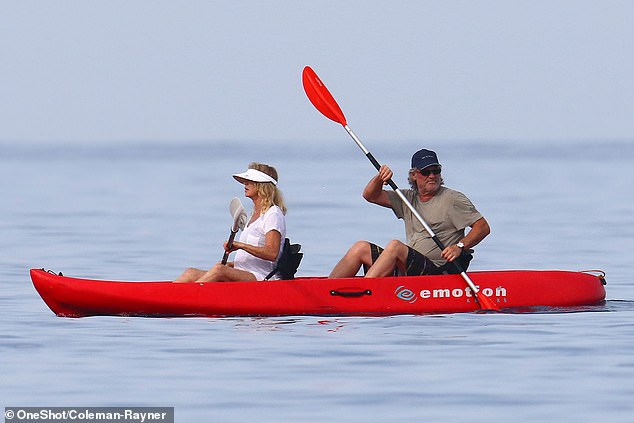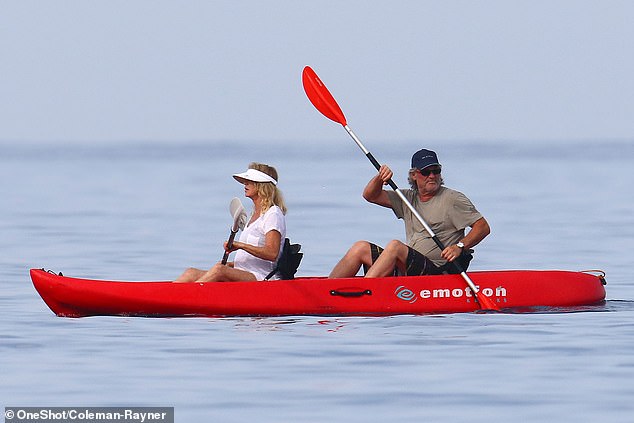 Another photo– looks like Kurt's doing most of the work here! It's definitely quite the arm workout if anyone knows what kayaking is like!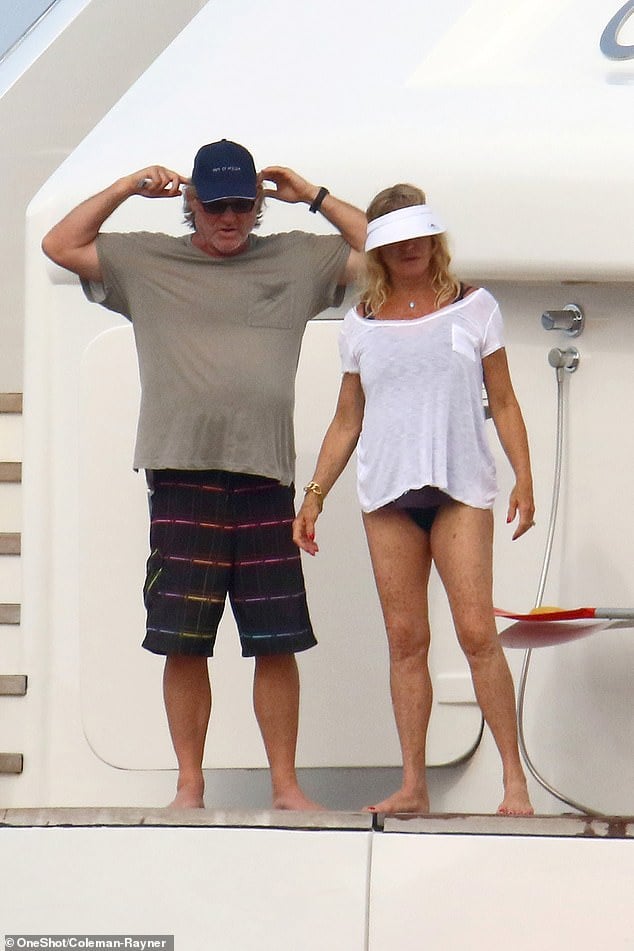 Goldie and Kurt finally board the yacht, taking a well-deserved break from kayaking.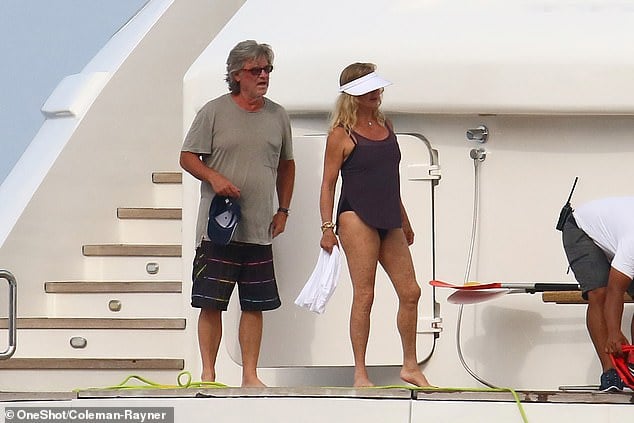 Now it looks like Goldie is sporting a cute brown tank top coverup over her black bathing suit! Just taking their time as they walk barefoot along the boat.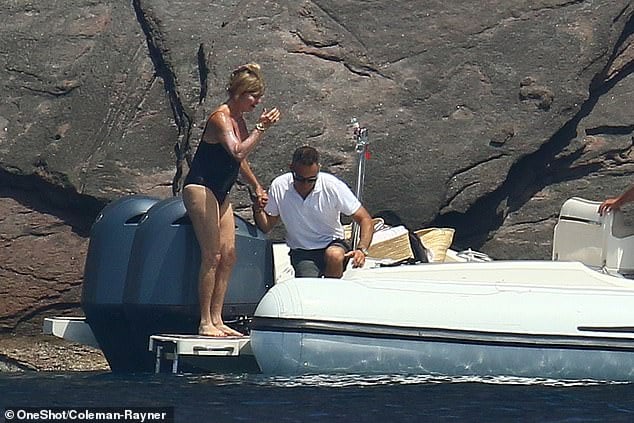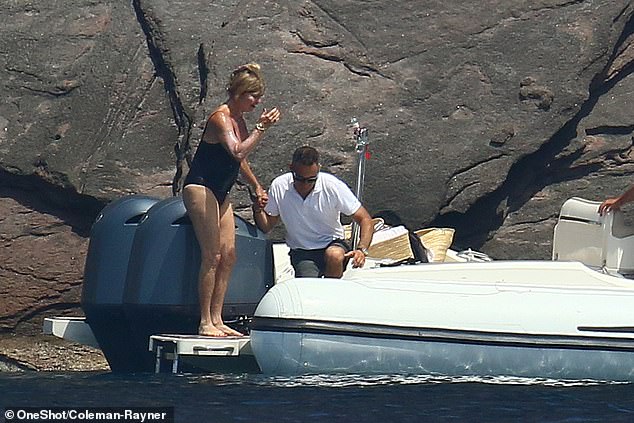 But, of course, the two had to hit the water again at some point! We see Goldie getting ready to take a dip in the ocean and we're so jealous.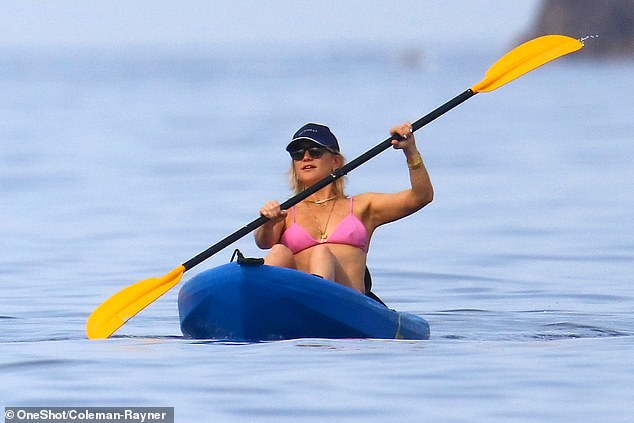 Goldie's daughter, Kate Hudson, also joined the two on their Italy vacation trip. We see her here kayaking, sporting a pink string bikini and a navy blue baseball cap.
Hudson's boyfriend Danny Fujikawa also joined them, so we're assuming that it's a super fun double-date vacation! Goldie and Kurt starred in the 1987 comedy Overboard, where the two play unlikely love interests. However, the couple first met on the set of the 1968 musical film The One and Only, Genuine, Original Family Band.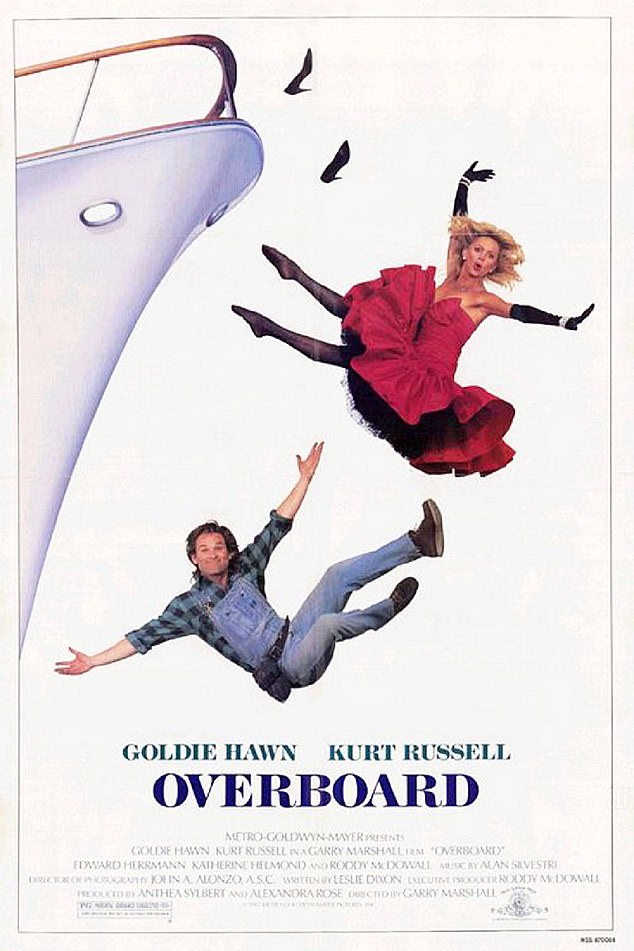 Do you love Goldie Hawn and Kurt Russell as much as we do?