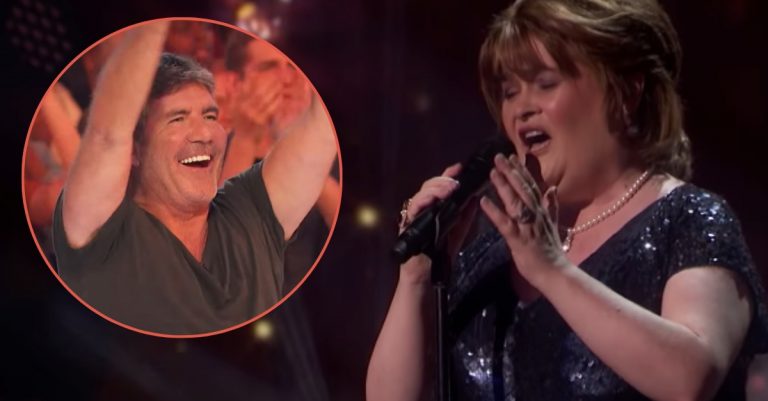 Susan Boyle was originally a Britain's Got Talent contestant in 2009 where she blew the audience and the judges away with her stunning rendition of "I Dreamed A Dream" from the Broadway musical Les Misérables. Boyle went on to compete in the finale, coming in second to another group.
Boyle was remembered for her powerhouse vocals which no one expected out of an almost-50-year-old woman at the time. Most audience members, including the judges, judged first on appearance, doubting that Boyle would go on to give the performance of a lifetime. She did just that on America's Got Talent: The Champions just a few days ago.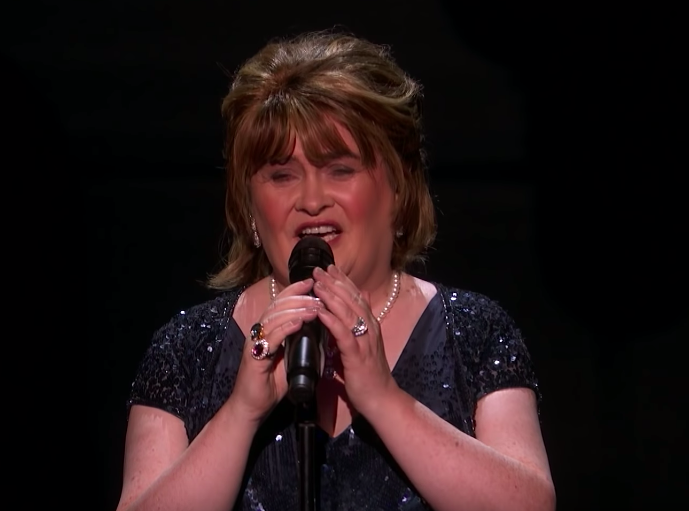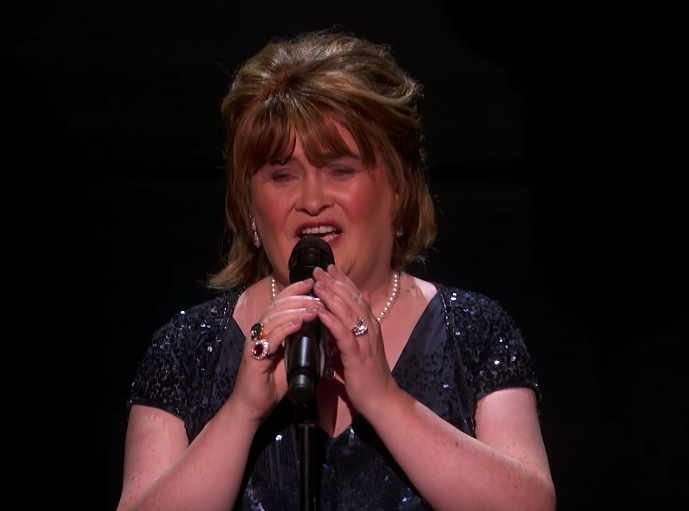 After selling over 20 million records worldwide, Boyle has become unarguably one of the most famous runner-up Britain's Got Talent contestants in history. Her voice and humility struck a chord with people young and old who were inspired by Boyle that anyone can pursue their dreams at any time… and you certainly don't have to look a certain way in order to do just that.
When asked "Do you consider yourself a champion?" by the interviewer prior to her AGT performance, Boyle responded, "A champion for those who maybe don't have the confidence to do things. For those who maybe don't have a voice. The ones who people tend to ignore. I feel I'm a champion for them."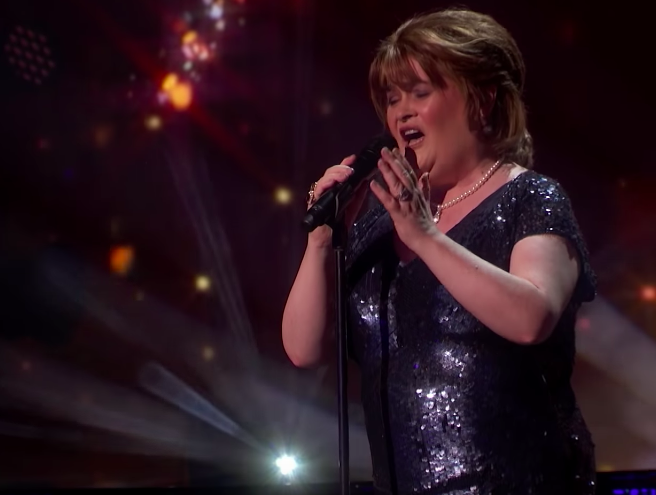 Boyle and Cowell Reunion
Boyle stepped on the stage, greeted first by Simon Cowell, who is undoubtedly Boyle's biggest fan. She hadn't sung for him or seen him since 2009 during her initial Britain's Got Talent days and she was determined to show him how much she's grown since the last time he saw/heard her. She sang the sold "Wild Horses."
The judges were absolutely thrilled to watch Boyle perform again. Upon waiting for all of the judges' responses to her performance, Mel B took the initiative to give her what she "should've got the first time." The famous golden buzzer. At this moment, everyone rose to their feet, including the judges, and Boyle was incredibly humbled by the honor.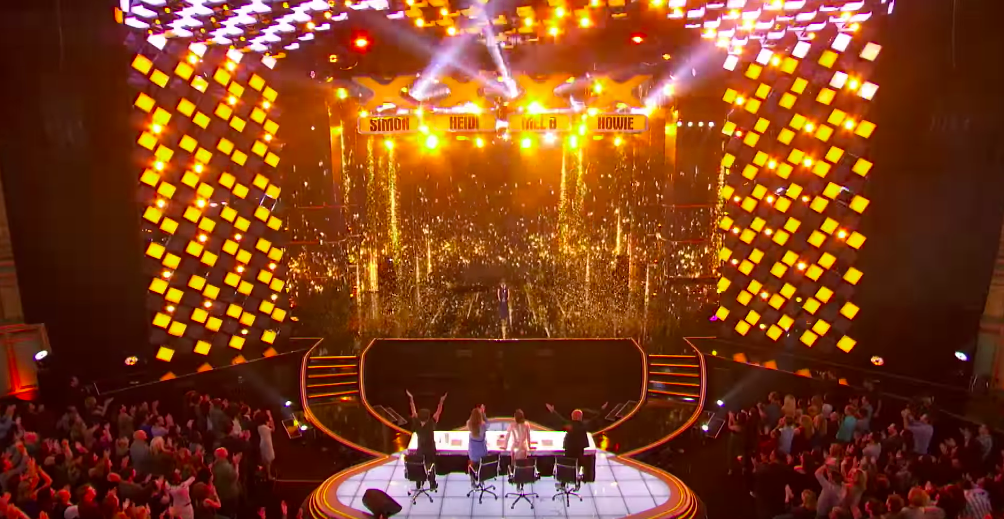 What was incredibly awe-inducing, especially for Boyle herself, was host Terry Crews exclaiming, "That's Susan Boyle, the legend, y'all!" followed by a tight embrace from her fan, friend, and mentor, Simon.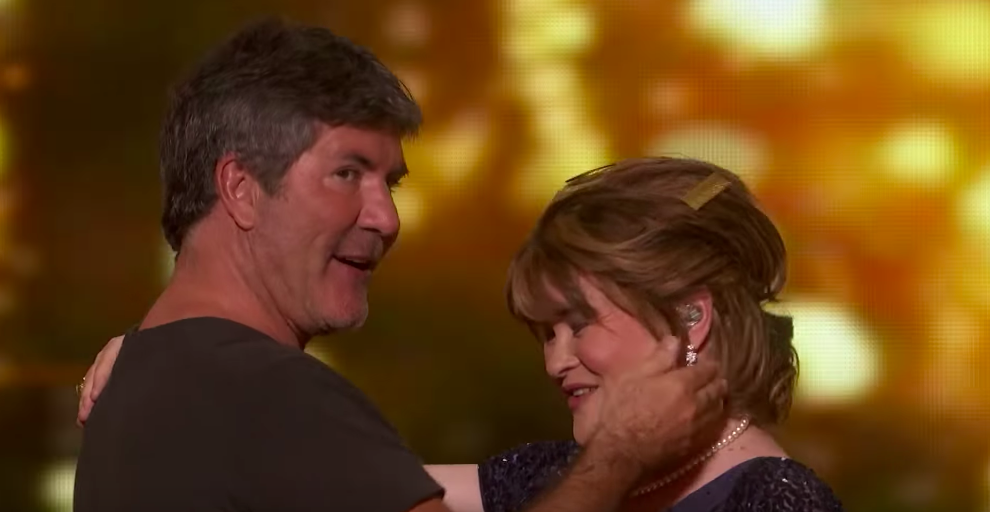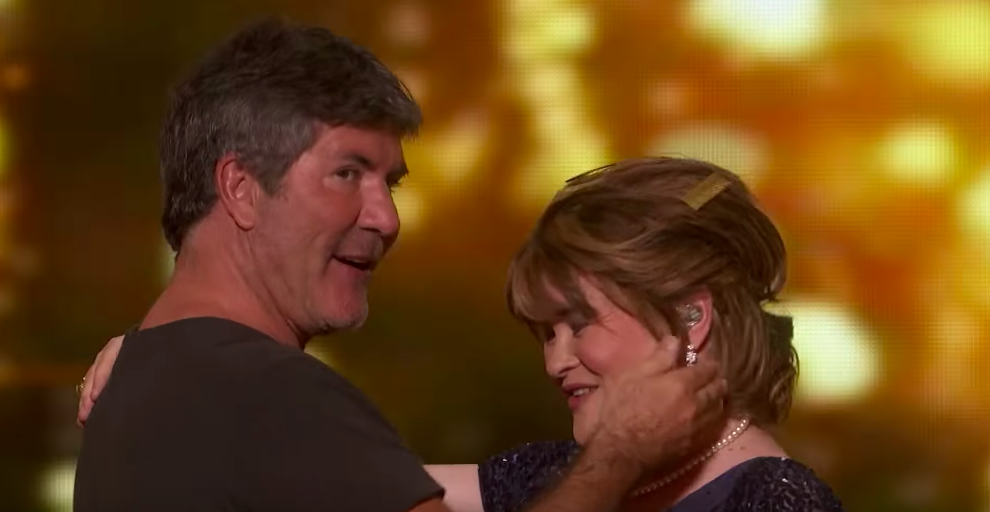 Do you remember Susan Boyle's original Britain's Got Talent performance in 2009? Be sure to SHARE this article if you're a fan!
Check out the performance below, so incredibly talented!
RELATED: Garth Brooks Serenaded Kelly Clarkson And Made Her Cry