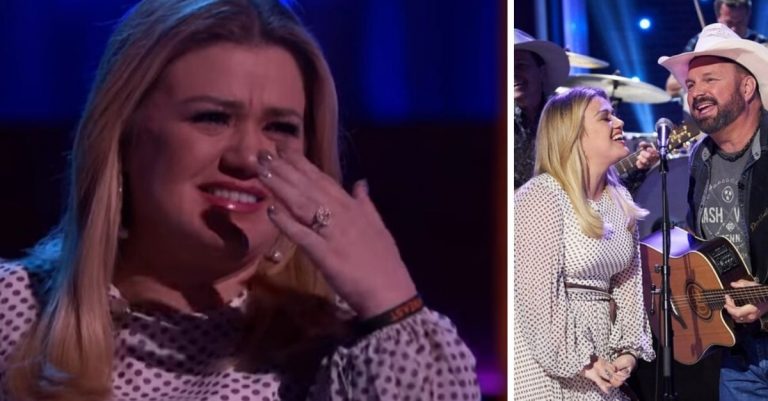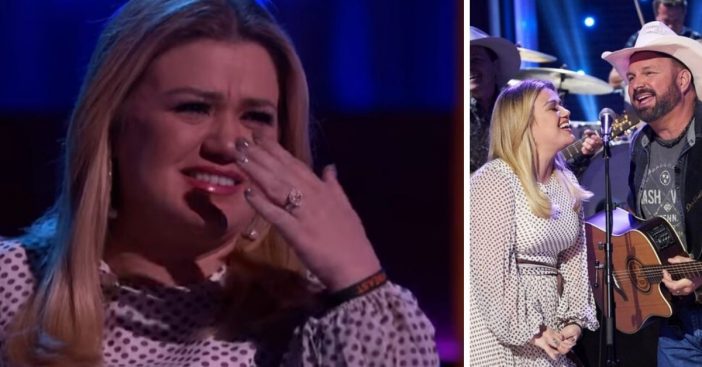 Country music star Garth Brooks recently stopped by The Kelly Clarkson Show. During the interview, of course, Kelly asked Garth to sing for her! Kelly asked Garth what his favorite songs are to cover. She has been covering many songs for the "Kellyoke" segment on her talk show.
Garth shared parts of some of his favorite songs to cover. He sang parts of Otis Redding, Bob Seger, and James Taylor songs. Kelly asked him about his cover of "Make You Feel My Love." The song was made famous by Bob Dylan, but many other artists have covered the song over the years, including Garth. The song was on his 1995 album "Fresh Horses."
Garth Brooks serenaded Kelly Clarkson on her talk show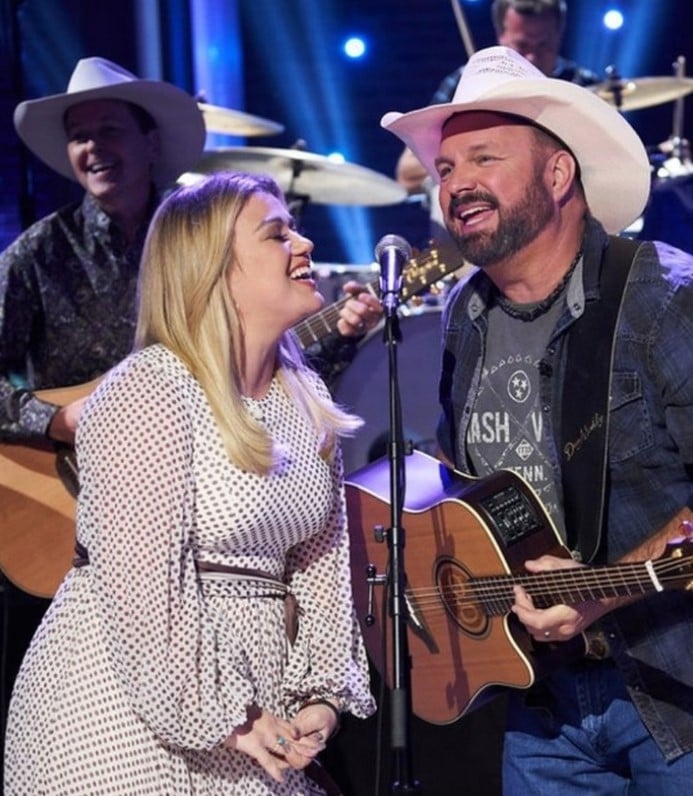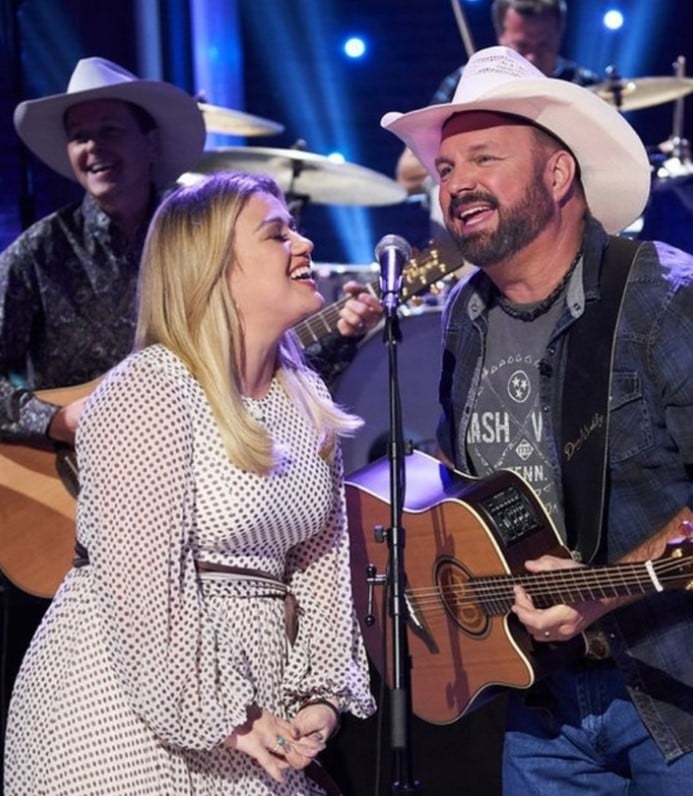 Kelly admitted that she thought it was a Garth original when she was a kid! She said, "I just recently did that song on the show with Ben Platt. But here's the funny thing: He knew of that song because of Bob Dylan. I had no idea that Bob Dylan existed when I was a kid. Nobody around me listened to Bob Dylan, but I sure as hell knew your version and I thought it was a Garth Brooks song, like, until I was 20."
RELATED: Garth Brooks Refused To Play At The CMAS Unless He Could Sing A Love Song To His Wife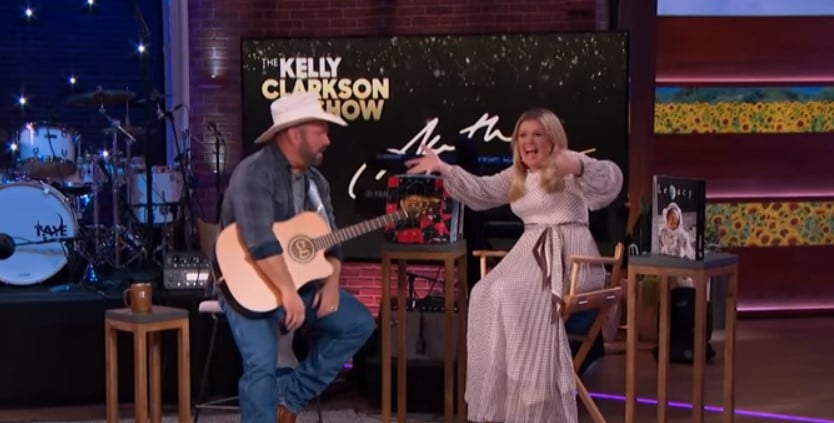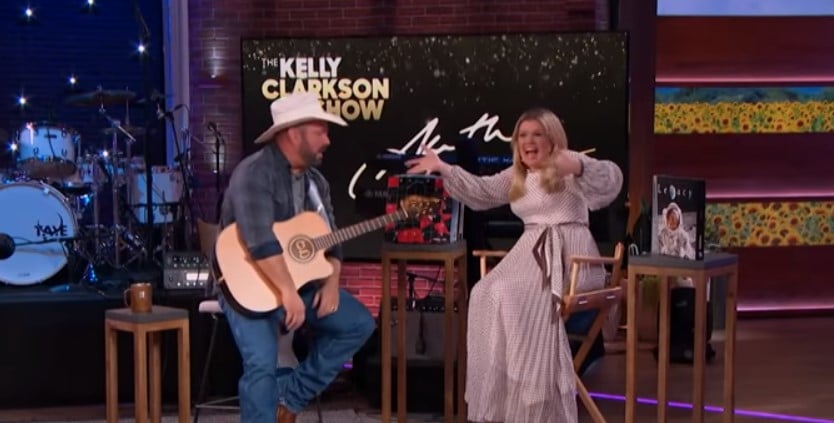 Garth sang the song for the movie Hope Floats, and his version really took off after that. Kelly asked him to sing it for her right then and there! He grabbed his guitar and serenaded Kelly with his soothing version of "Make You Feel My Love." Kelly wiped away tears after his short performance.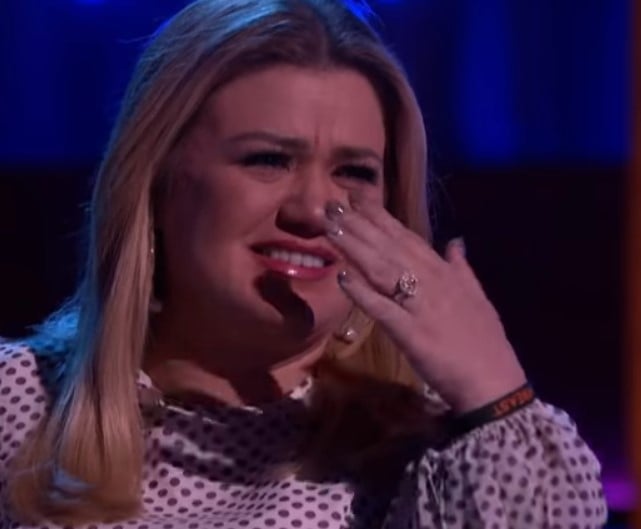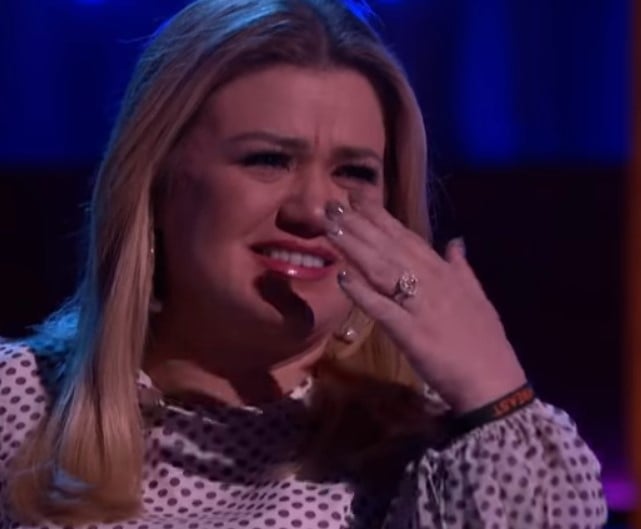 She added, "If you would have told me as a kid that that moment would have happened? I'm sorry. I just can't believe my life sometimes, that you're just sitting here serenading me. It's fine." Watch the entire performance below: