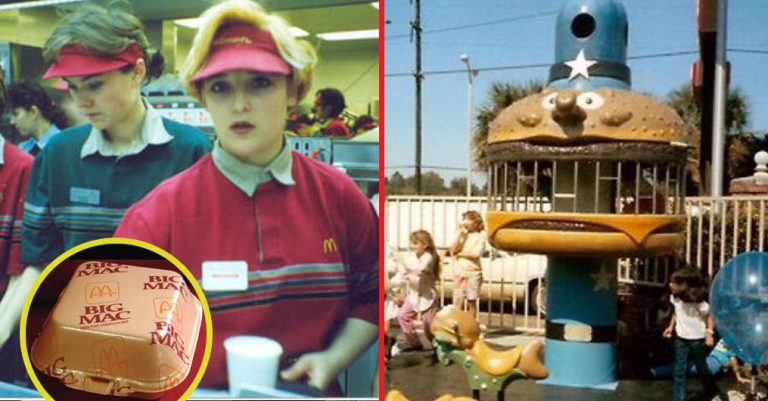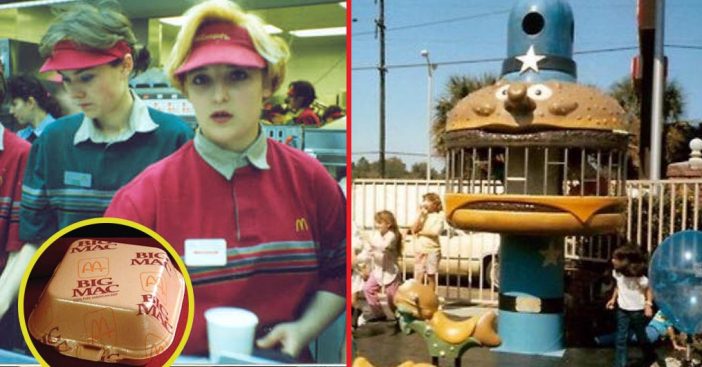 Do you remember going to McDonald's as a kid? Getting to play at the Play Place, eat chicken nuggets, and get a chocolate milkshake was generally the highlight of your day, week, or even year as a child. McDonald's has changed so much over the years since it opened in 1955 and we definitely miss some of the things they got rid of.
Here is a list of nostalgic McDonald's items to reminisce about. Do you remember when Happy Meals used to look like this?
1. Happy Meals
While there are still Happy Meals available for kids, they just aren't the same. The first Happy Meal was introduced in 1979 and was called a Circus Wagon Box. It came with either a hamburger or a cheeseburger, fries, a cookie, a drink, and a toy. Years later, chicken nuggets were added to your options. At first, the toys were things like stencils or spinning tops.
As popularity grew, movies and other brands wanted to advertise and offer their toys in the meals. The first partnership was with Star Trek. Do you still own any old Happy Meal toys?
2. Play Place and Playgrounds
McDonald's has offered an indoor Play Place as well as an outdoor Play Place. Do you remember playing in either as a kid? The first Play Place with tubes, slides, and a ball pit was introduced in 1987.
Most featured McDonald's characters like Ronald McDonald and Grimace. Some even had outdoor playgrounds that featured merry-go-rounds, slides, and even a giant Big Mac that looked like a jail for kids. Unfortunately, McDonald's has gotten rid of most of these playgrounds and Play Places.
3. N64 Stations
A few McDonald's locations teamed up with Nintendo and had N64 stations. If you weren't lucky enough to have one at home, you could go play at the McDonald's near you while you had lunch.
Did you or your children play N64 at a McDonald's? Is there still one near you?
4. Burger Stools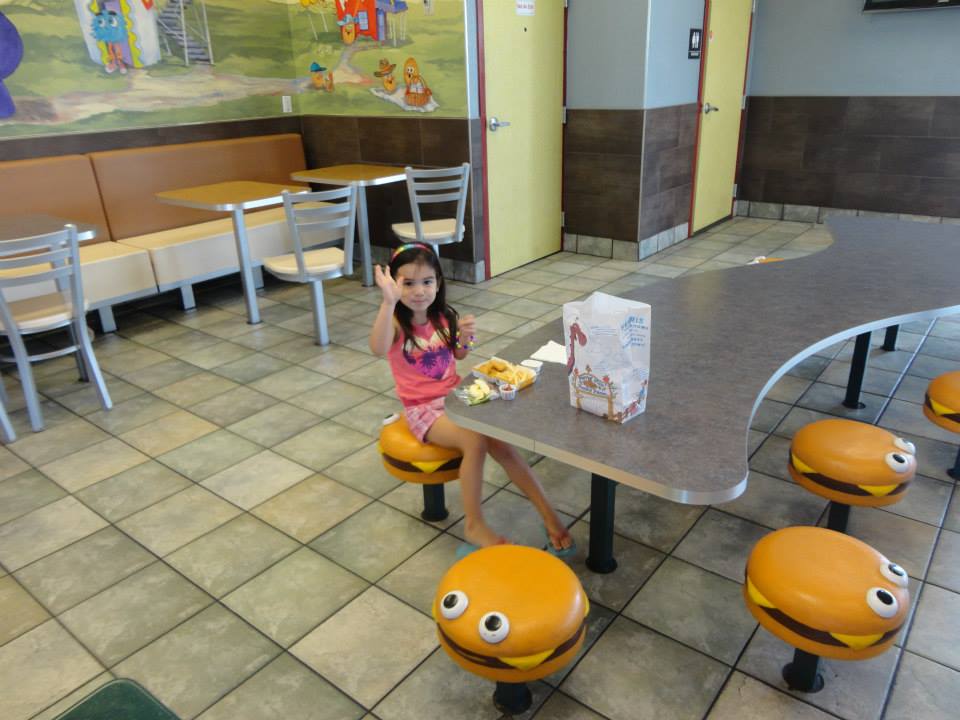 The decor has changed in McDonald's restaurants over the years. Do you remember those fun burger stools? They were a bit slippery but they were so cool! What other decor do you remember in McDonald's that is now gone?
5. McDonaldland Cookies
Do you remember those cookies that looked like McDonald's characters? They were introduced in 1974 and were little packages of crunchy cookies in character shapes.
Some of them were actually pretty scary to look at. Which character was your favorite?
6. McDonald's Pizza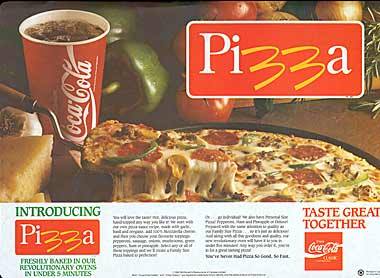 For a short time, McDonald's tried to capitalize on the popularity of pizza. They tested it during the 1980s but it proved to be too slow of a process to cook pizza for their customers.
Which memory from this list brings you right back to your childhood or the childhood of your children? If you enjoyed this nostalgic article, please SHARE with your friends and family who love McDonald's!
RELATED: Chick-Fil-A Is Dominating Other Chains And McDonalds Should Watch Out
ENJOY A THROWBACK with these Classic Commercials: