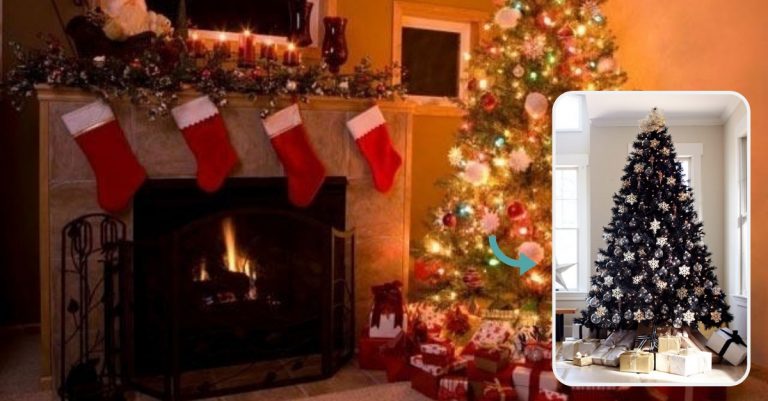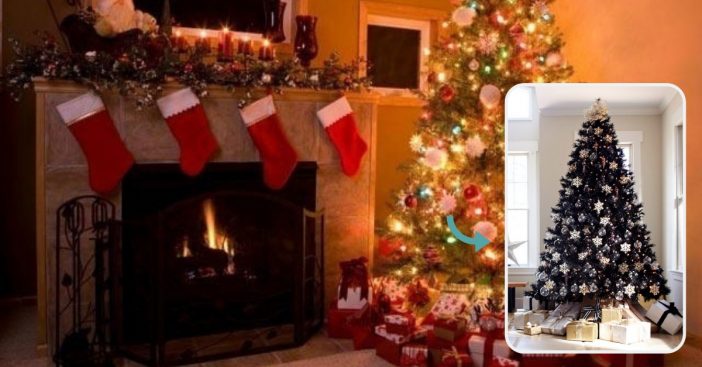 So, it turns out that black Christmas trees are a real thing. Of course, we all opt for the traditional green tree (or an artificial white tree that gives off the appearance of snow), but black Christmas trees are trending this year and we might have cracked the code on why.
According to Wayfair.com, a home-shopping site, the search for black Christmas trees are up by 70% this year. While it may not be the most popular choice for a traditional Christmas tree, because it's a black tree, it's artificial, so you won't have to worry about watering it or pine needles getting everywhere. Additionally, it provides families the chance to get creative with decorating!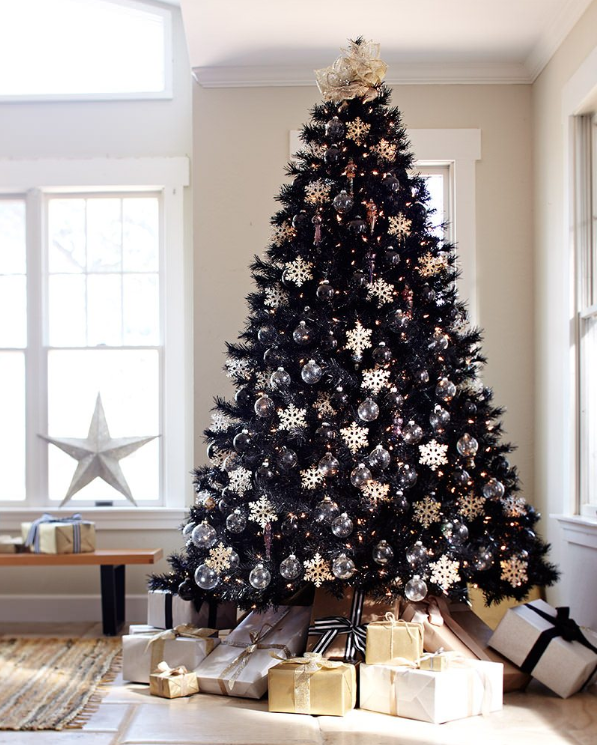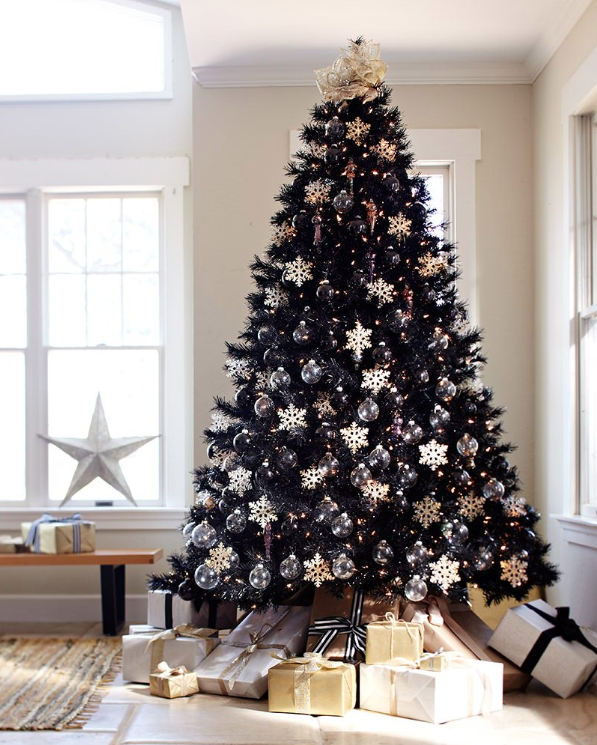 Apparently, the black Christmas tree trend is no new fad on the market. Treetopia is an online retailer that sells the Pitch Black Pine tree and their reviews say it all. Customers absolutely love these trees!
One reviewer said, "This black tree is very full. It hides the green wire of Christmas lights too. The black accents all the trimmings. I knew it would be unique, but I didn't know it would be the perfect tree for my family."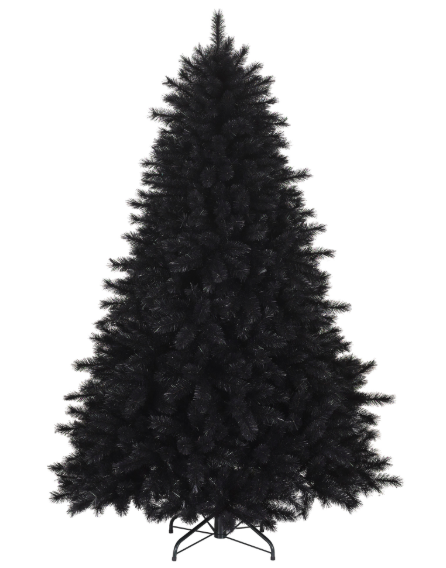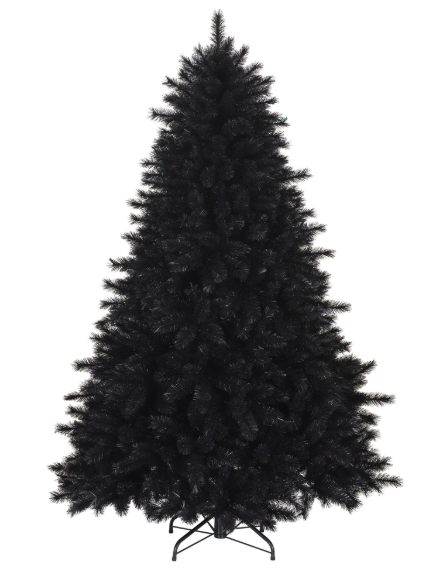 Whether you want to simply make your ornaments pop with their flashy traditional Christmas colors or really jazz it up and make it a Nightmare Before Christmas tree, the artificial black Christmas tree provides a little something for everyone to enjoy.
A few months ago we reported that Amazon would be selling real Christmas trees through their Prime-shipping service starting in November. Well, the service for the black Christmas tree is no different. You can find these beautiful trees all over the Internet, specifically on Wayfair and Treetopia, but also Walmart! Order it from the comfort of your own home and it will be delivered right to your front door.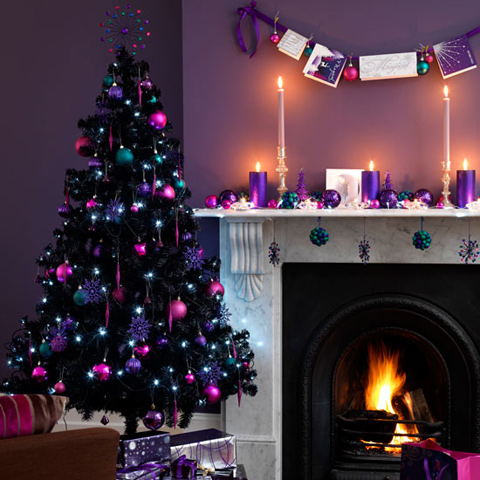 Prices for these artificial black trees range anywhere from $39 to $479 depending on the size of it. No matter how much it is or where you get it from, you can certainly count on making this Christmas quite the creative one. Also, chances are you've passed many black Christmas trees before, but they appeared to be very dark green. They're out there!
Visit popular DIY website Pinterest for more ideas on how to get started on your black Christmas tree for next year!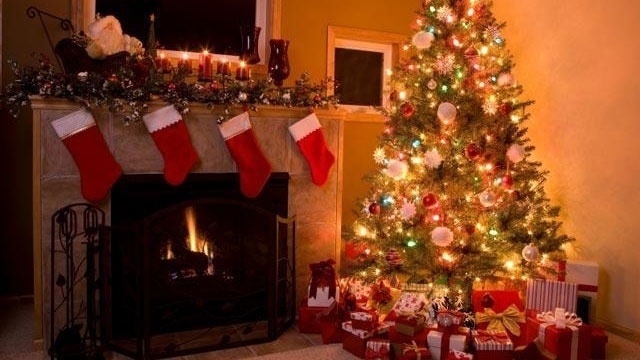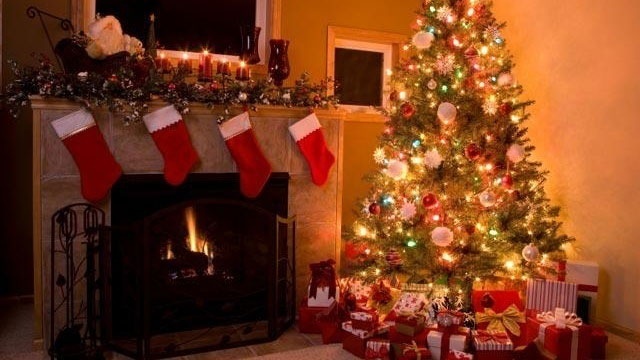 Be sure to SHARE this article with your thoughts on this Christmas trend!
Check out the full news coverage on this Christmas trend below: