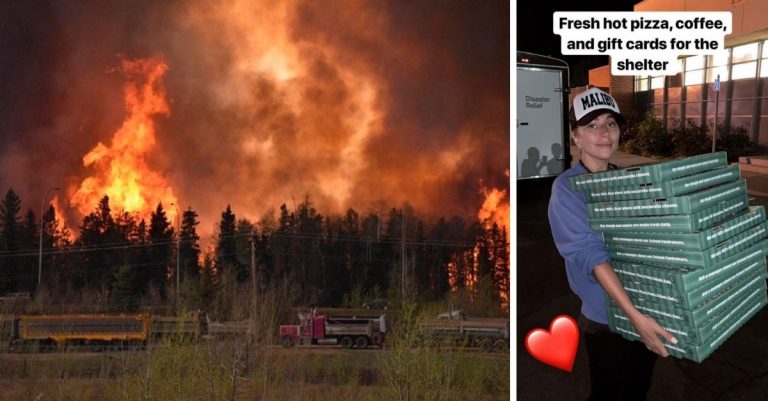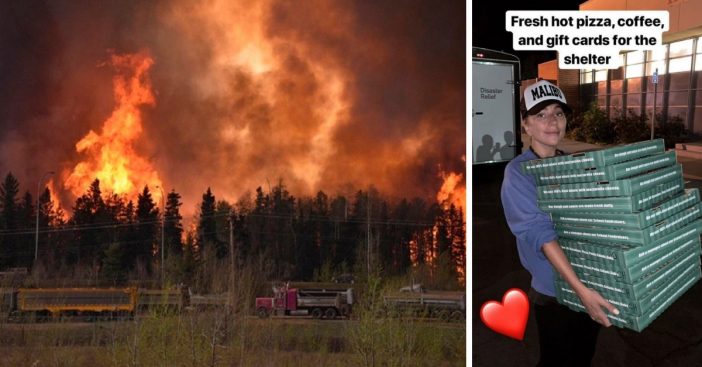 Lady Gaga recently had to evacuate her home in Malibu because of the devastating wildfires surging through California these past few weeks. Instead of feeling sorry for herself, she decided to give back to the other people who are struggling in California right now. Many people, not just Hollywood stars, have lost their homes or have had to evacuate their homes.
Lady Gaga delivered pizza and coffee to wildfire shelters and also brought some gift cards to families who are currently staying in shelters. This act of kindness just happened to be on World Kindness Day. She shared photos of her delivery on Instagram, with messages of support for those who lost their homes and for the relief workers who are working around the clock.
One message on her Instagram story said, "Thank you to the Red Cross for all you are doing to provide shelter, love, and mental health support to the people of California."
Lady Gaga Helps Other Evacuees
Another shared a message that said, "All we have is each other. Kindness makes the world go round."
She also shared that it was World Kindness Day and encouraged her followers to do at least one act of kindness, today and every day. Lady Gaga also visited another shelter on a different day where she posed for photos, sang to evacuees, and gave out gift cards.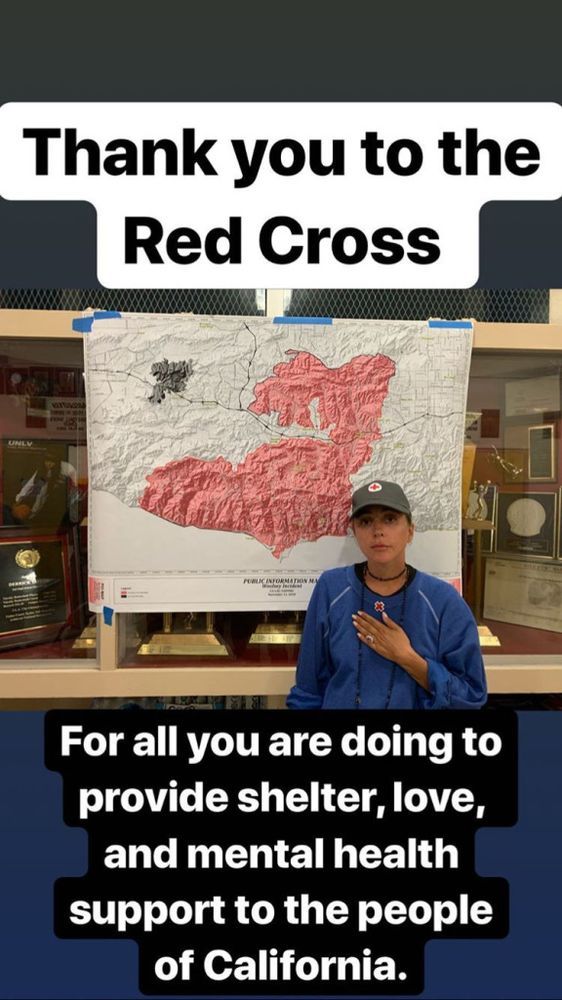 Lady Gaga is also an advocate for mental health issues and urged those seeking treatment and shelter to talk to a mental health counselor. She also urged people to share their stories with each other to help aid the healing process for everyone.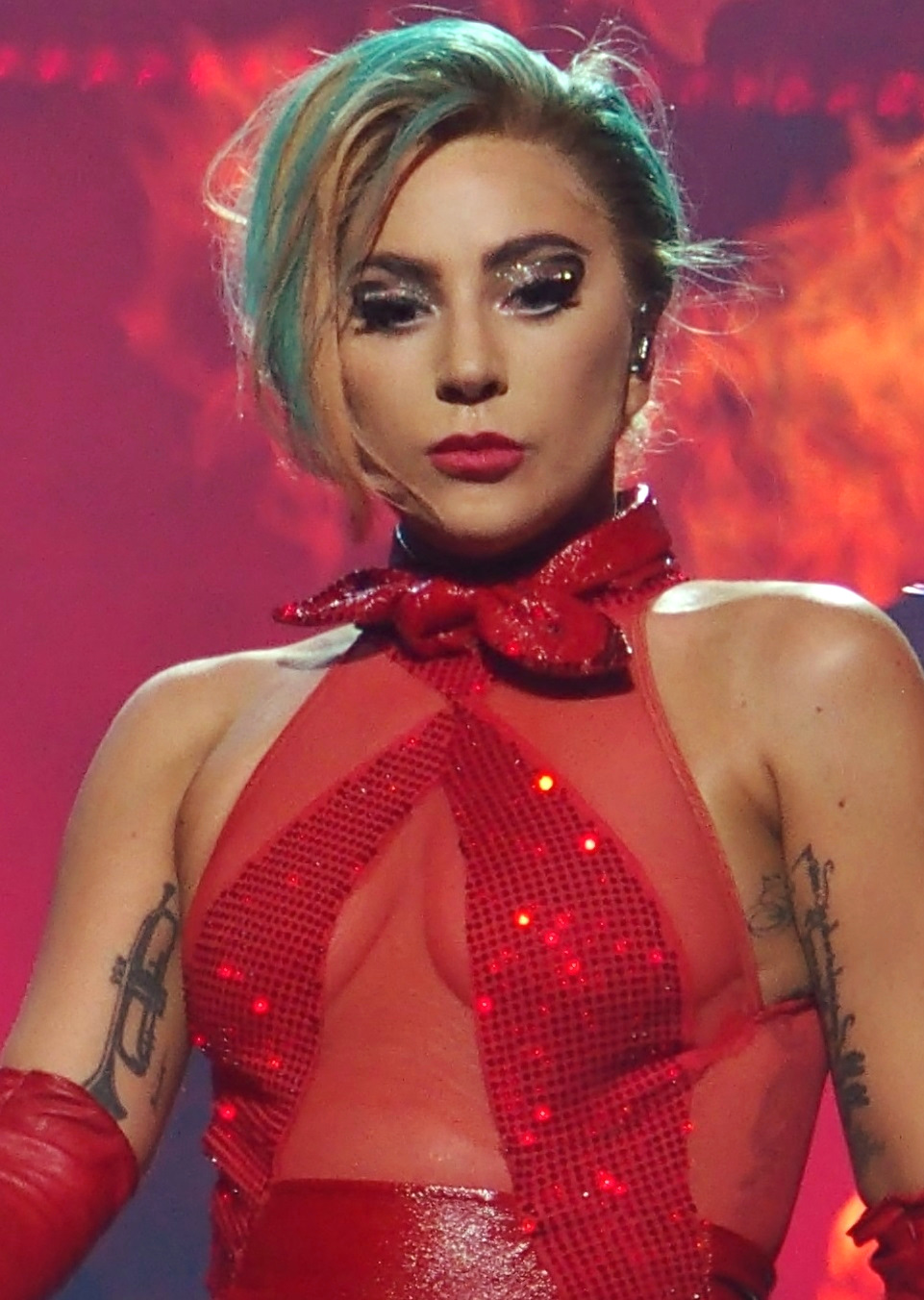 More on the Fires
There are three fires spread out through California. The Camp Fire has killed at least 44 people and burned 117,00 acres. The Woolsey Fire has killed about two people and burned at least 90,000 acres. Hill Fire has burned about 4,500 acres and is getting closer to being contained.
Unfortunately, firefighters and other relief workers are still working to contain the wildfires. Hundreds of people also remain missing.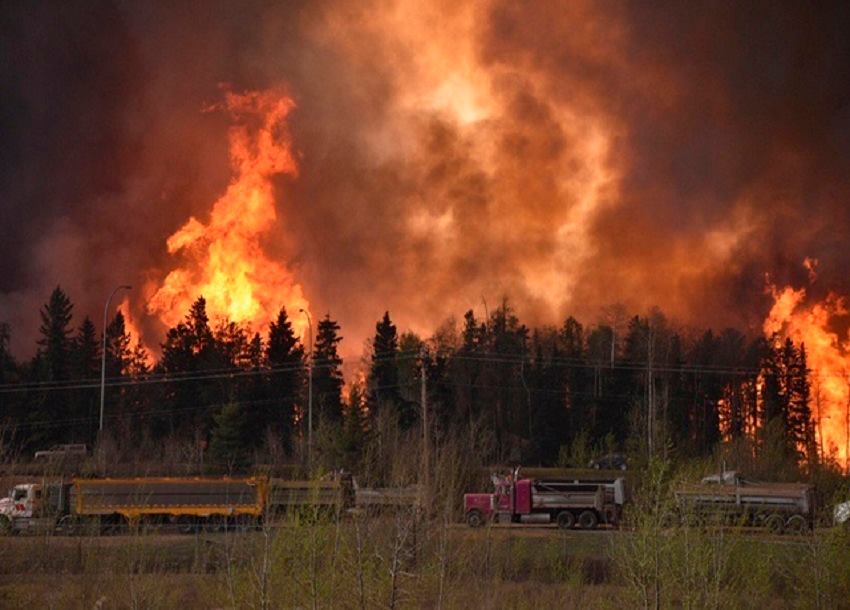 We send our thoughts and prayers out to those affected by the wildfires in California. Thank you to everyone who has been donating money and time to help the victims of these wildfires. If you would like to help victims, there are many places you can donate to including the Red Cross and Salvation Army.
If you found this article heartwarming and inspiring, please SHARE with your friends and family who would like to be updated on the wildfires in California or who love Lady Gaga!