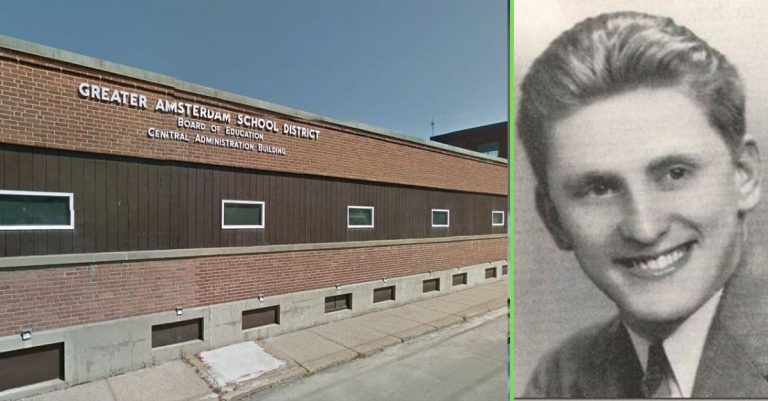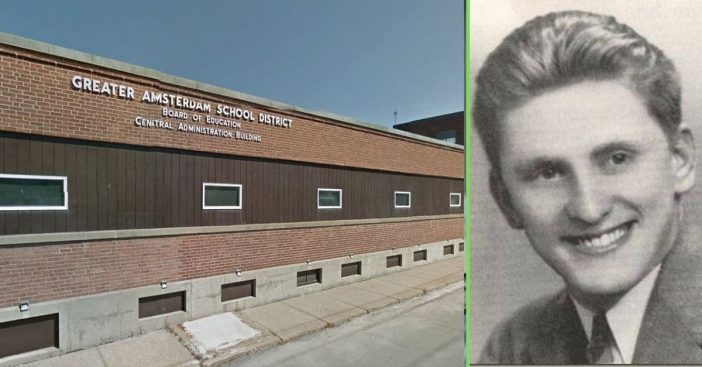 Kirk Douglas was reportedly snubbed by his high school. Kirk was born Issur Danielovitch (nicknamed Izzy Demski) in 1916 and lived in Amsterdam, New York. He attended Amsterdam High School (then called Wilbur H. Lynch High School) and graduated in 1934. The high school started a Hall of Fame in 2015, and Kirk was not included in the first year of honorees.
Many of the inductees to the Hall of Fame were star athletes in the past. No word on if Kirk played sports or not, but he did act in school plays during his time there. However, if you watch the video below with photos of young Kirk, it did appear that he played sports in high school! However, in 2016, he was inducted into the school's Academic Hall of Fame. The school reportedly got a letter from Kirk, thanking the school for including him.
Kirk Douglas is not in his high school's Hall of Fame the first year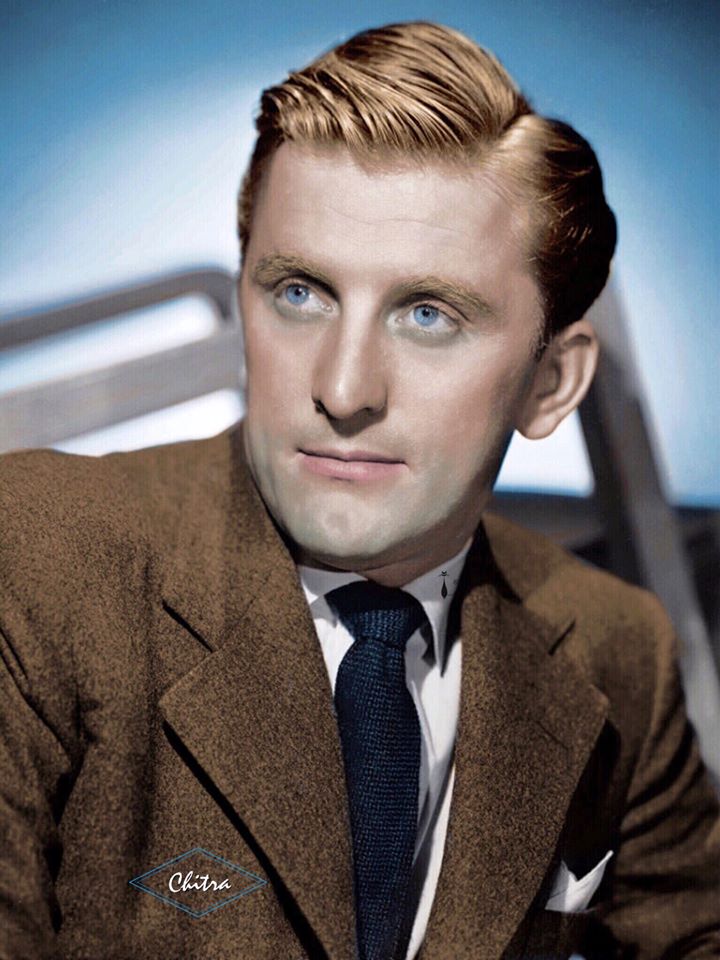 When asked in the first year, school officials say that "his name never came up" in discussions. According to the high school's website, here is the criteria for being inducted into the Hall of Fame for the school:
RELATED: Kirk Douglas Turns 103 Today — Take A Look Back On His Incredible Life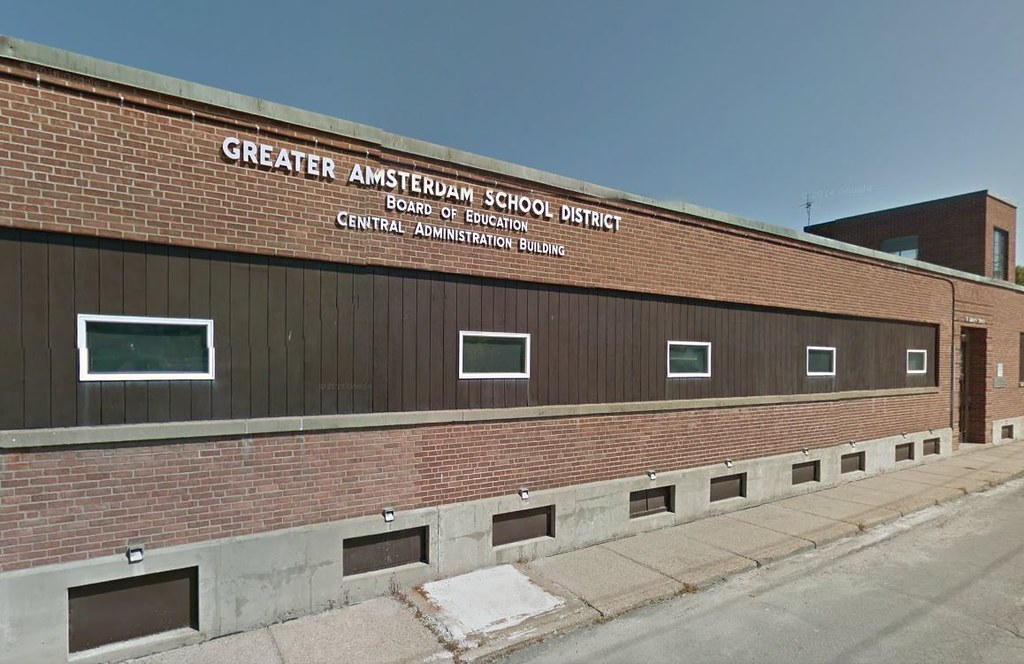 "A nominee for either wing, academic or athletic, of the Amsterdam School District Hall of Fame, must have been graduated from High School a minimum of 10 years prior to nomination.
Nomination forms for the academic and athletic wing are separate and may be obtained through the district website or the high school office.
Nomination forms will be made available on or before February 1st of each year. Once a person is nominated they will remain in consideration for three years if not immediately selected."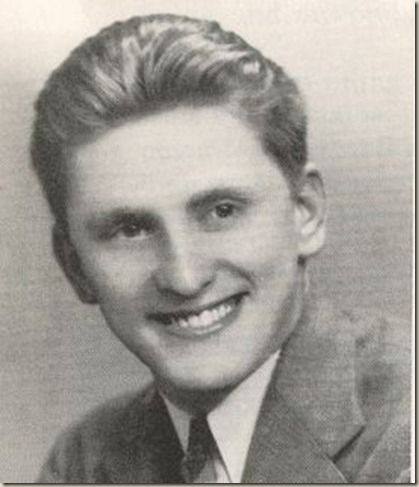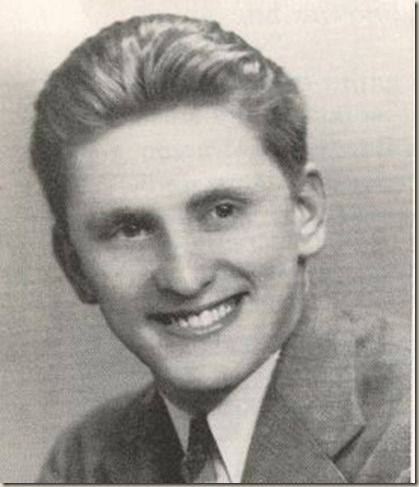 Kirk recently turned 103 years old! He is known for films such as Spartacus, 20,000 Leagues Under the Sea, and Ace in the Hole. We think he deserved to be included in the inaugural year, but the good news is that he was inducted in 2016! What do you think?