A rumor did rounds when the 1987 film, Three Men and a Baby hit the theaters. The rumor was that one of the scenes had in it a little dead boy behind the curtains; the story being that the boy died in the same house where the shot was being filmed.
So, to clear it all up, one of the roommates of the trio in the movie, Tom Selleck, gave his version of the account. And no, there really is no dead boy hovering behind the curtains.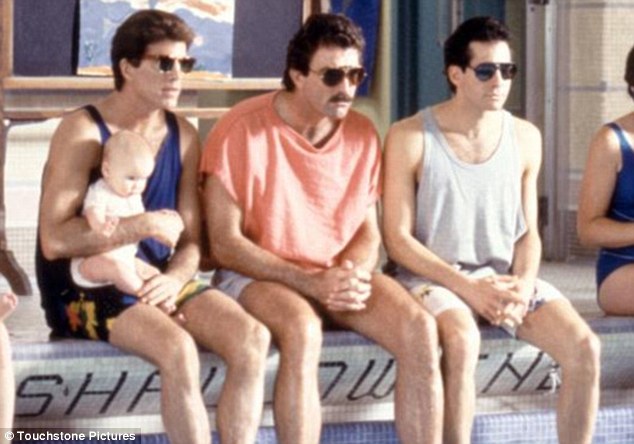 Tom appeared on "The Tonight Show Starring Jimmy Fallon" where he put to rest the 30 year long rumor about who really was behind the curtains in one of the scenes. He mentioned on the show, "The story was that this kid died in the house where we shot the movie, this little boy. Well, we shot on a soundstage, they built a set and all."
But then Fallon held up an image from the scene that very clearly shows a young boy creepily lurking behind the curtain. How do you explain something so spooky?
Well, Selleck had an answer for that too. One of the roommates, Ted Danson was an actor by profession in the movie. Therefore, he had some of his stand-up cardboaords running loose all over the place. And what you see behind those curtains is nothing but a non-living cardboard of Ted! Pretty mundane, right?
But this whole conspiracy was not for nothing. It actually jacked up the movie DVD sales! The whole ghost rumor really the helped the movie economically.
While he was on the show with Fallon, Selleck revealed some other interesting details too. The wet spot on his shirt in the poster, yeah – that actually is the baby urine. You know, keeping it all natural!
And one more thing – there's another rumor associated with the movie. This time it's good, though. There are talks about a follow-up, as Selleck mentions in the video. But nothing has either been confirmed or written down in paper. So, let's just hope for the best!
In the meantime, have a look at Tom's appearance on the Jimmy Fallon show.
Credits: today.com