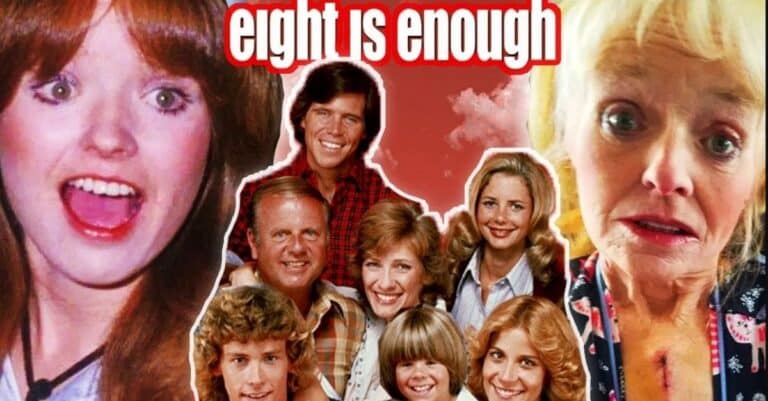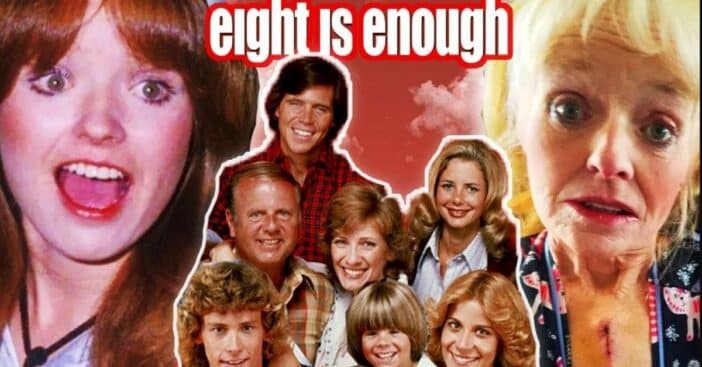 UPDATED 1/10/2023
Eight is Enough, which ran on ABC from 1977 to 1981, was one of television's first "dramedies," being a show that dealt with dramatic situations while also featuring a great deal of humor. It was critically acclaimed in its time for bringing a level of realism that not too many series centered around a family had before, and it inspired a number of imitators (none of which lasted very long).
The series spanned five seasons and two reunion movies, though pulling together a cast of that size — including Dick Van Patten, Willie Aames, Betty Buckley, and Adam Rich — was not an easy thing to do, as expressed by writer/producer William Blinn, who developed the series based on the non-fiction book written by Tom Braden. As he commented to the Archive of American Television, "Can you have a red head over here with this Italian-looking kid over there? No, you can't. That took a lot of time to figure out."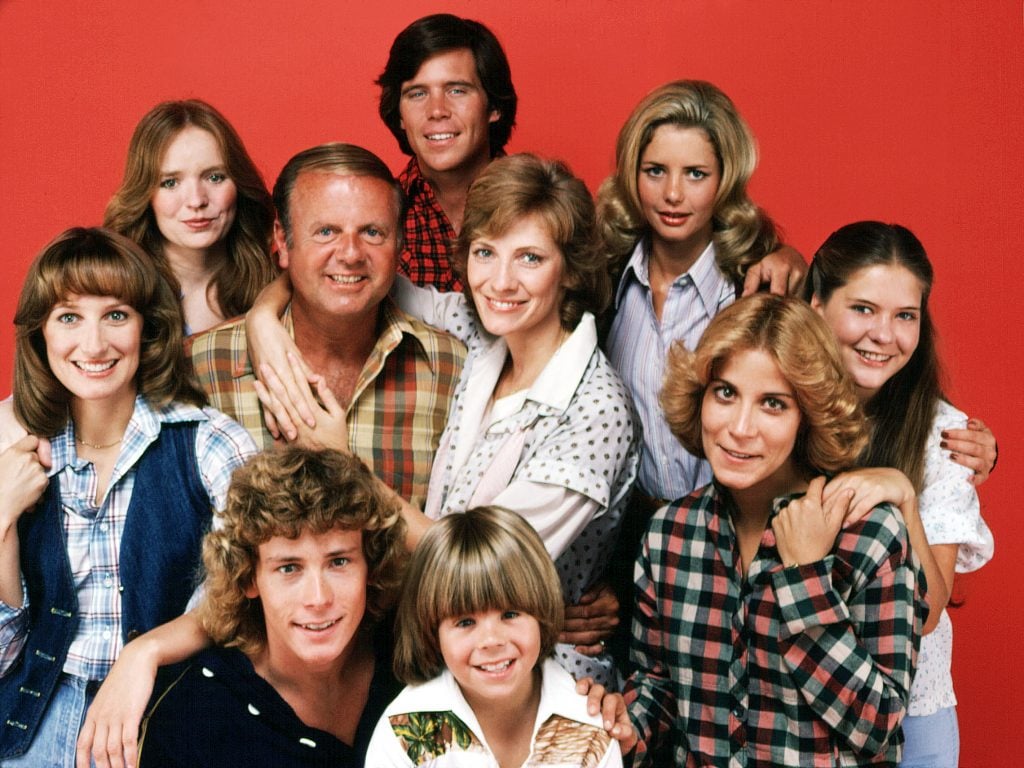 As will be discovered in reading about each of the actors, while the Bradfords were presented as a family able to overcome virtually anything they faced, Blinn came out of the experience believing that unprepared young actors should not have to deal with life in the media spotlight. "It's almost impossible not to come out seriously banged around the edges," he said. "Of the eight kids, my headcount is that six have gone through the substance abuse program and Lani O'Grady is no longer with us."
So, which actors behind the Bradford family had to struggle with so much after the show ended? And which, on the other hand, was able to enjoy ongoing success? What follows is a look at all of them, before, during, and after Eight is Enough.
1. Betty Buckley (Abby Bradford)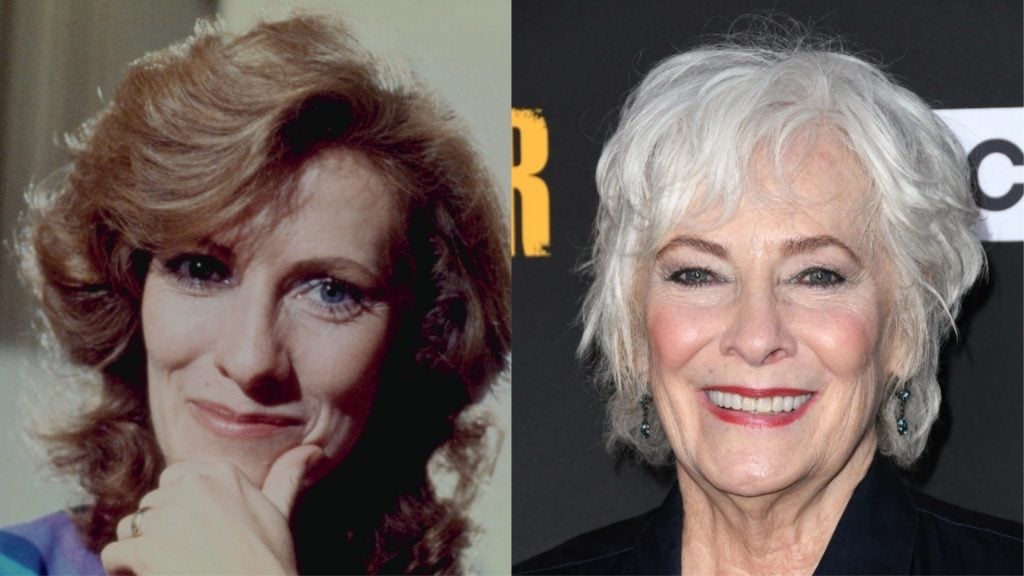 When the series began, Tom Bradford (Dick Van Patten) was married to Joan, but when the actress who played her — Diana Hyland — lost her battle with cancer, the producers were left with a distinct choice. They could recast the part and act as though nothing had happened, or take the braver — and more realistic — approach of the characters dealing with Joan's death, and then Tom meeting, falling in love with and marrying Betty's Abby. As things would turn out, it was obviously the right decision to make.
Betty was born on July 3, 1947 in Big Spring, Texas and enjoyed an interesting background before becoming an actress. She could always sing and would often demonstrate her talent, including at a Miss America pageant held in Atlantic City, New Jersey. There she was approached by a talent scout, who laid out some ideas for her future. After college, she toured Asia to visit soldiers who had been wounded during the Vietnam War, which was followed by a gig at the Fort Worth Press as a reporter, but then she decided to move to New York City in 1969, managing to score the role of Martha Jefferson in the musical 1776. And that was reportedly on her very first day in the city!
That same year she appeared as part of the original London cast of Promises, Promises. In 1976 she made the transition to movies, playing gym teacher Miss Collins in the adaptation of Stephen King's Carrie. After that, the roles — on the big screen and the stage — kept coming, and haven't really stopped. Her most recent stage performance was in a revival of Hello Dolly!, and her most recent film is M. Night Shyamalan's Split (2017). In between, she won the Tony Award for Best Featured Actress in a Musical, in this case for Cats.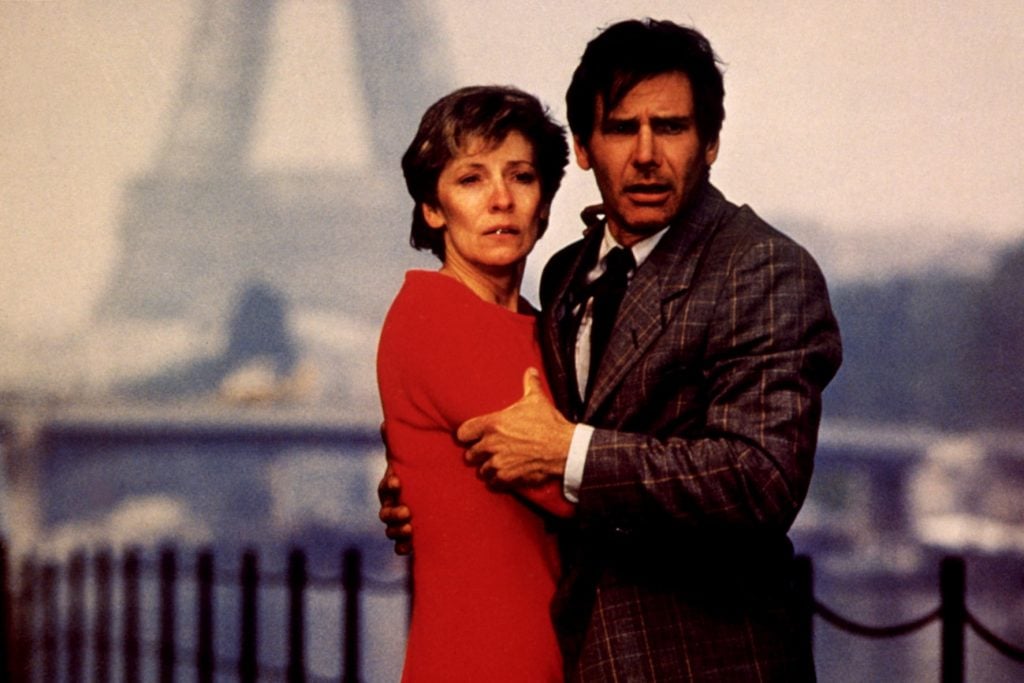 On television, after Eight is Enough concluded, she guest-starred on many TV shows, starred in a number of TV movies and had recurring roles on HBO's stark prison drama Oz, playing Suzanne Fitzgerald 18 times between 2001 and 2003; three episodes as Attorney Walsh on Law & Order: Special Victims Unit, and four episodes as Patrician Aries on Supergirl. She guest-starred on an episode of Preacher in 2018.
And as if all of this wasn't enough, she's recorded a couple of dozen solo albums and cast recordings. She was married to Peter Flood from 1972 to 1979.
In discussing the success of Eight is Enough, she opined to The Miami News in 1978, "It covers a cross-section of humanity within a family. And it comes pretty close to real-life situations. You see a togetherness on the screen that serves as a model, or reinforces our idea of a family. That's what America wants to see now. I think our chief concern is touching, or in being touched. And the letters I get support that opinion. Relating to one another — that's it. Period."
2. Dianne Kay (Nancy Bradford)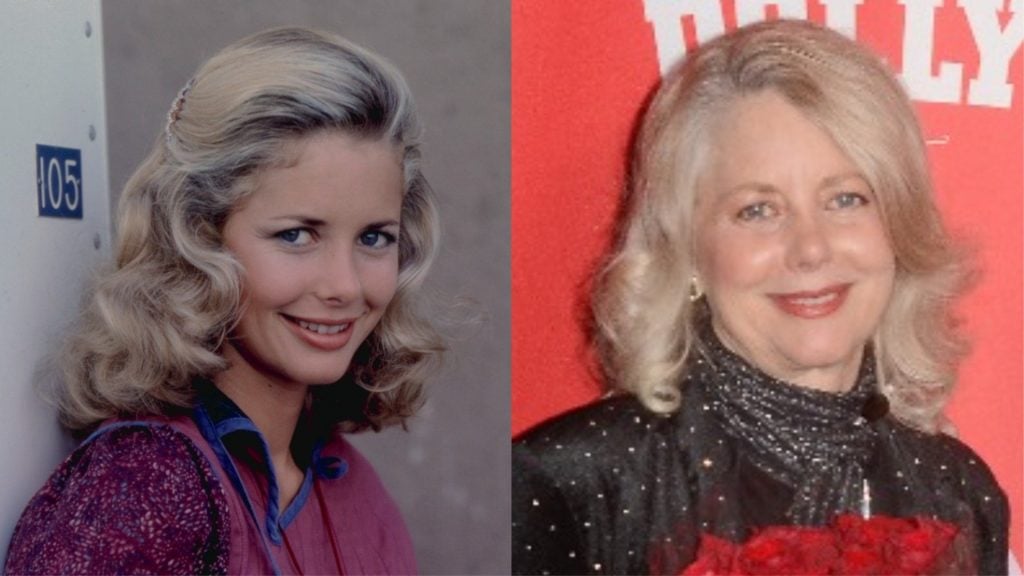 Prior to starring on Eight is Enough, Dianne Kay — born March 29, 1954, in Phoenix, Arizona — made her television debut in an episode of the 1976 Saturday morning live-action TV series The Kids from C.A.P.E.R. This was followed the next year by moving into primetime with the cop series Starsky & Hutch and the pilot for the TV series Dog and Cat. Of course, 1977 was also the year that Eight is Enough made its debut.
While the show was on the air, she appeared in Steven Spielberg's 1941 (1979), a World War II comedy (though there are some who have argued whether that's the right word for the film, which is not considered a highlight of the director's career). In 1980, she appeared in the pilot for the prime time soap opera Flamingo Road. The TV movie The Nashville Grab was next in 1981, as was a guest appearance on Fantasy Island.
Dianne did not appear in the original pilot for Eight is Enough, the role being played by actress Kimberly Beck. "One reason I got the part," Dianne noted to The Philadelphia Inquirer in 1980, "was that they wanted someone who looked like Diana Hyland, who first played Joan Bradford. Kimberly looked like her, and I look a little like Kim."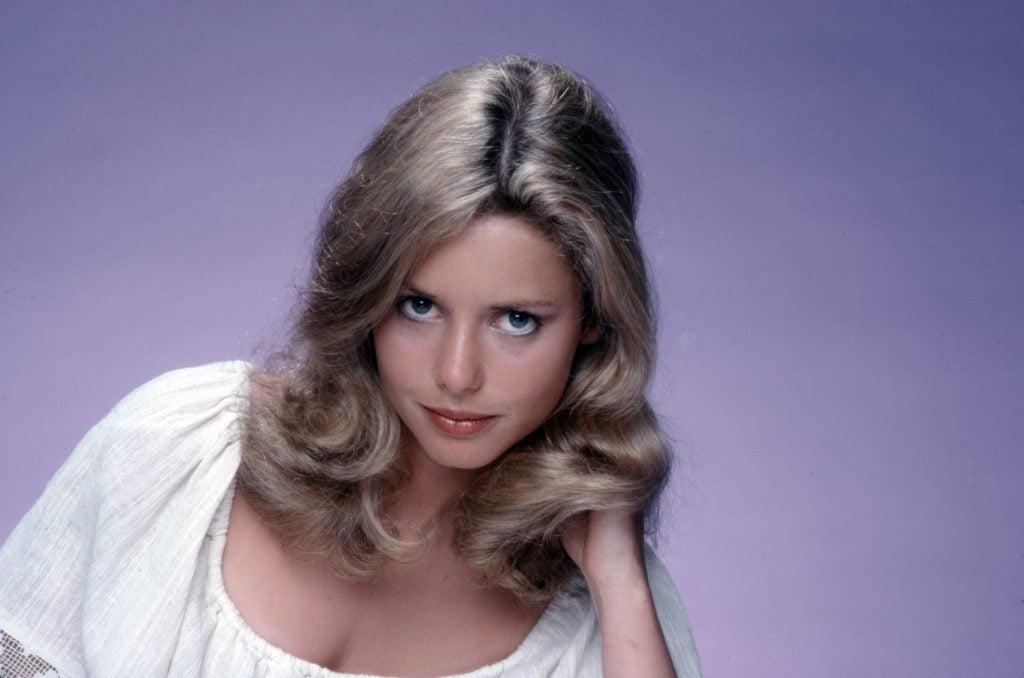 She also accepted, given the size of the cast, that there were only so many scenes that could focus on Nancy. "At the same time," she said, "it make it less easy for the audience to get tired of the people. I may only be central in four of 28 episodes, but like most of the kids I do get to appear in every episode at least briefly. It would be different if we all looked alike. I do try to develop my character as much as I can. For a while I had a crazy new job every week. I loved that, because there was lots of comedy. Nancy worked in a mortuary and a toilet factory. She pumped gas, delivered singing telegrams, cut hair, sold encyclopedias, and operated a switchboard. When she did get a steady job, I thought it was proof that she was no longer a dumb blonde."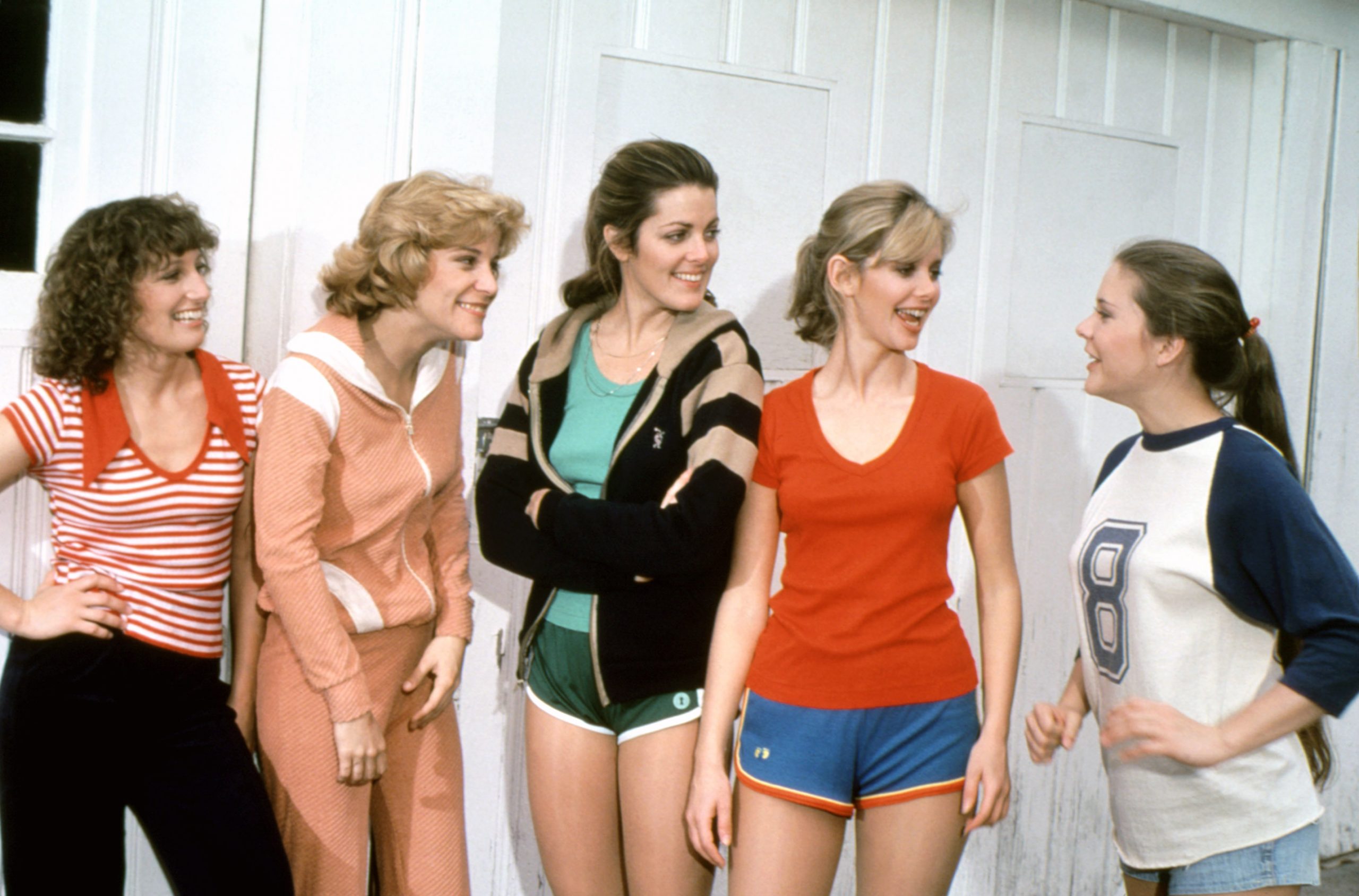 Dianne continued making the rounds on different shows for the rest of the 1980s, though she did become a regular of the TV series Glitter, which ran from 1984 to 1985, as the character Jennifer Douglas. That show ran a total of 13 episodes. She appeared in the two Eight is Enough reunion movies in 1987 and 1989, then starred in the made-for-video film Falling Sky (1998) and, finally, a 1999 episode of Dick Van Dyke's Diagnosis Murder. That remains her last credit as an actress.
Although there is no specific information in terms of dates, she is married to Alby Silvera and they have one child.
3. Willie Aames (Tommy Bradford)
Upon arriving in the world on July 15, 1960, he was given the name Albert William Upton. Willie began his career in the early 1970s by making guest appearances, making his debut on the 1971 episode of The Odd Couple, "Win One for Felix," playing Leonard Unger, the son of Tony Randall's Felix. From there, he appeared in several episodes each of The Courtship of Eddie's Father, Gunsmoke, Adam-12 and Medical Center. His first regular gig was providing his voice for the character of Jamie Boyle on the 1972 to 1974 animated television series Wait Till Your Father Gets Home.
After a few more guest appearances, he was a regular on the television series We'll Get By in 1975, followed the next season with him playing Fred Robinson on The Swiss Family Robinson. Then, between 1976 and 1977, he played T.J. Latimer in six episodes of Family, which more or less led into Eight is Enough.
After the series ended in 1981, he went back to guest-starring and participating in a number of reality shows. He also had starring roles in Dungeons & Dragons (1983 to 1985), Charles in Charge (he played the title character's best friend, Buddy Lembeck) and 23 episodes of Bibleman between 1995 and 2003. There have also been several Hallmark TV movies and big screen excursions like Paradise (1982), Zapped! (which, like Charles in Charge, stars Scott Baio), Cut and Run (1985) and The Missy Files (2003).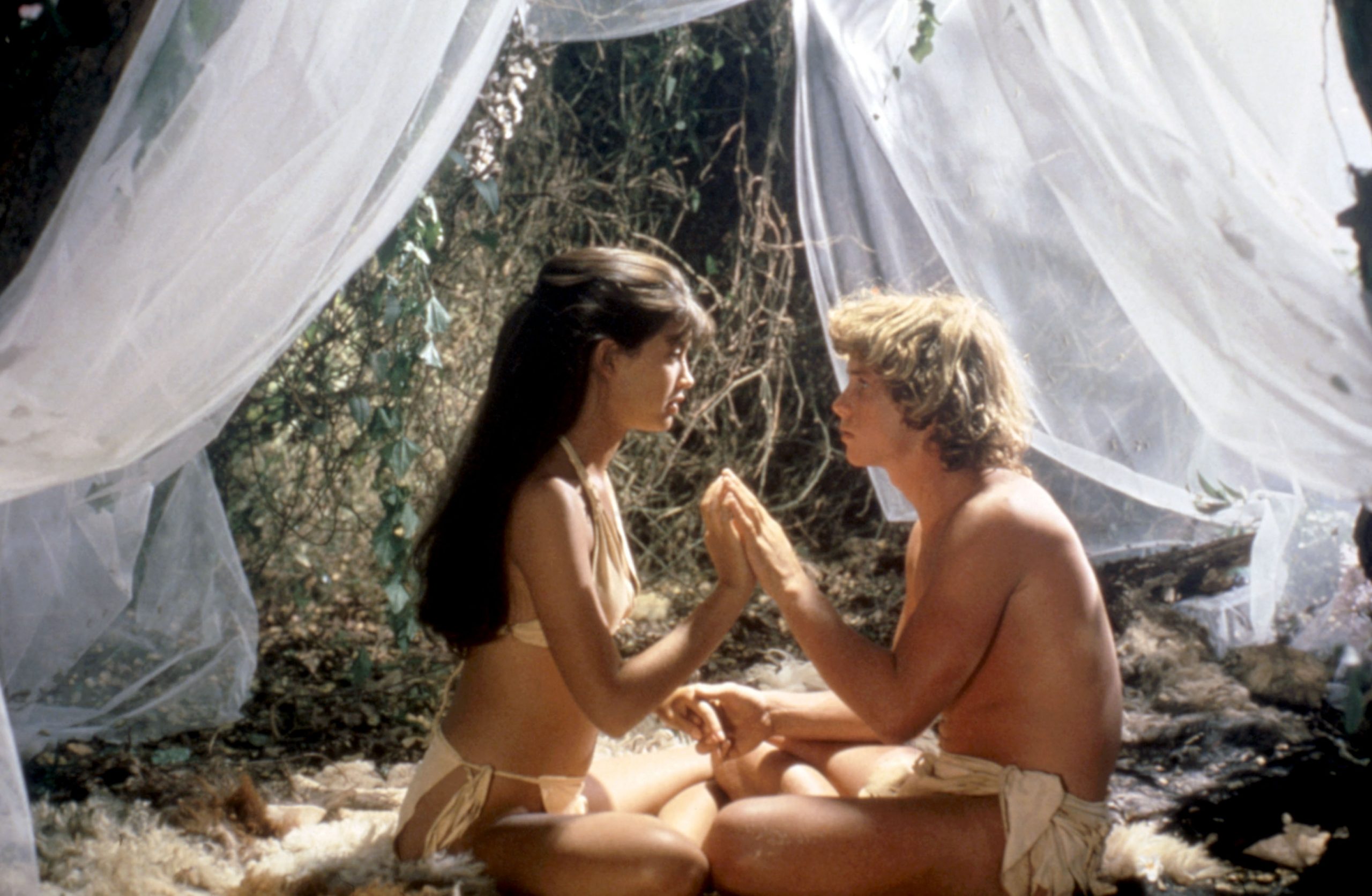 In his personal life, he's been married three times, to Vicki Weatherman from 1979 to 1984, Maylo McCaslin from 1986 to 2009, and Winnie Hung since 2014. He has two kids. For a number of years, Willie has wrestled with problems of alcoholism.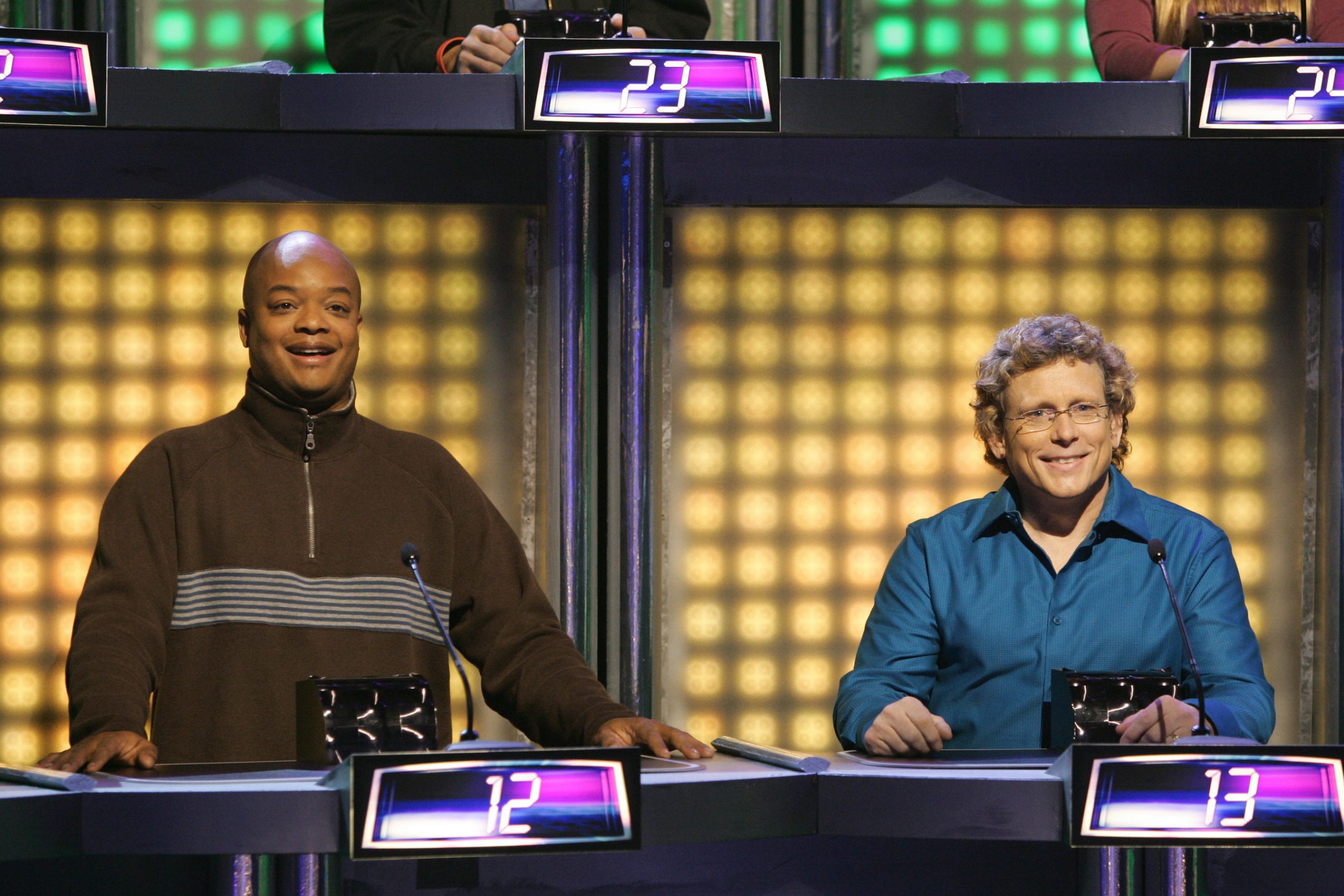 Early on, in 1978, he tried to convey to The Press-Tribune of Roseville, California, that he was well aware of the pitfalls that faced young people who had achieved fame and success. And he seemed determined to avoid them. "I've heard about the problems some kid actors have," he said. "I've seen kid actors who are a pain in the butt. When I was little, I remember I said something smart-alecky and I got backhanded for it — slapped or spanked by my mom or dad. If you smart off, you deserve to get smacked. With me, it didn't happen very often. My parents instilled discipline — and a good thing, too."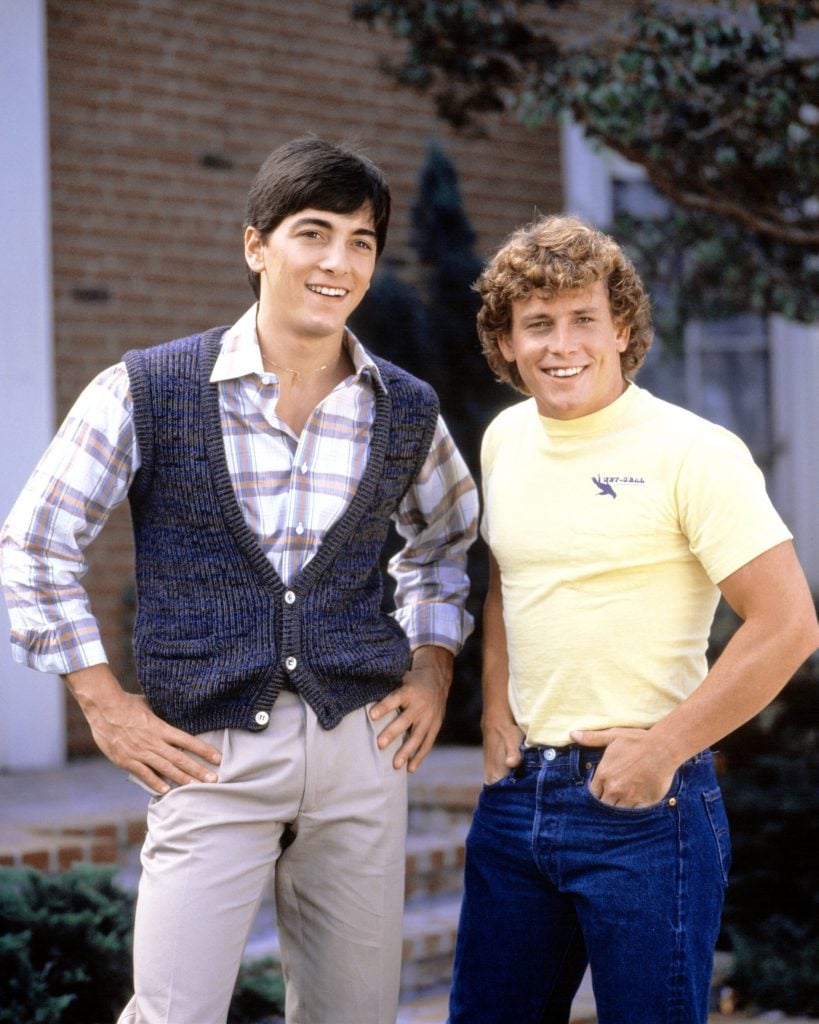 Interestingly, when the show was approaching its fourth season, Willie sensed that the end was coming, telling the Sunday News of Lancaster, Pennsylvania, "Tommy, my character, is 17 and still at home. That can't go on much longer. The only one who can grow on the show is Adam Rich, who plays 10-year old Nicholas. We've about run out of time. Pretty soon you'll see a bunch of adults in the Bradford house, bumping into each other."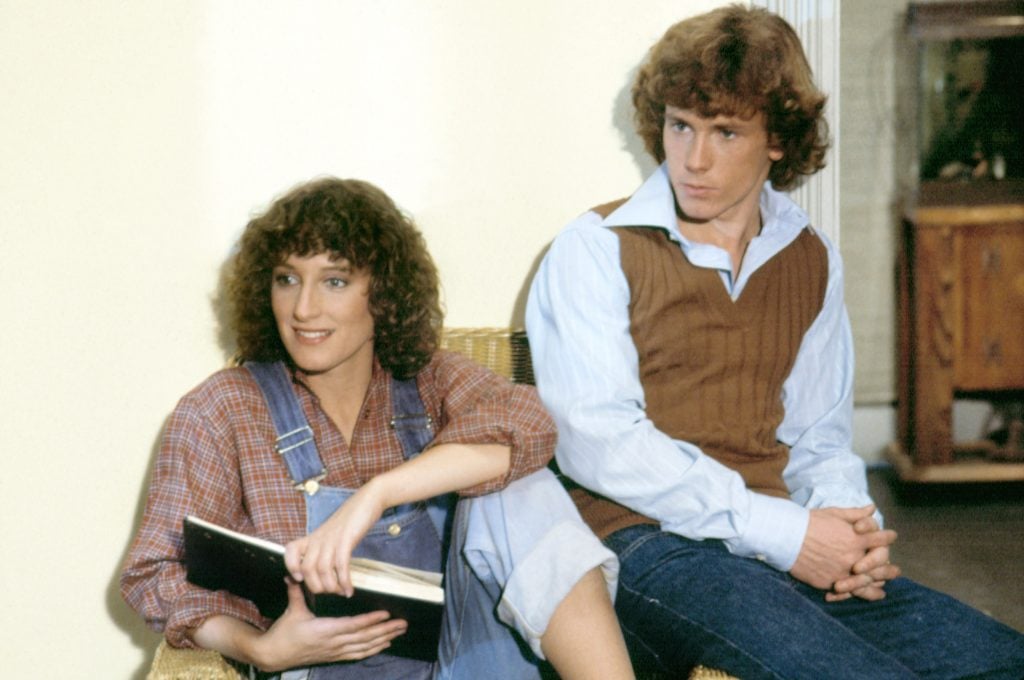 Flash forward to 2008 and Willie's life had pretty much fallen apart, with him telling The Huffington Post two years later, "At the very peak, I was making a little over a million dollars a year. Then suddenly there was no job, no bank account, no wife, no child. I never dreamt it could happen that fast. I found myself virtually homeless. I stayed with friends when I could, slept in parking garages or slept in the park. It was shameful. I remember laying underneath the bushes thinking, 'Is this how it turns out? Is this how my life really turns out?'"
4. Grant Goodeve (David Bradford)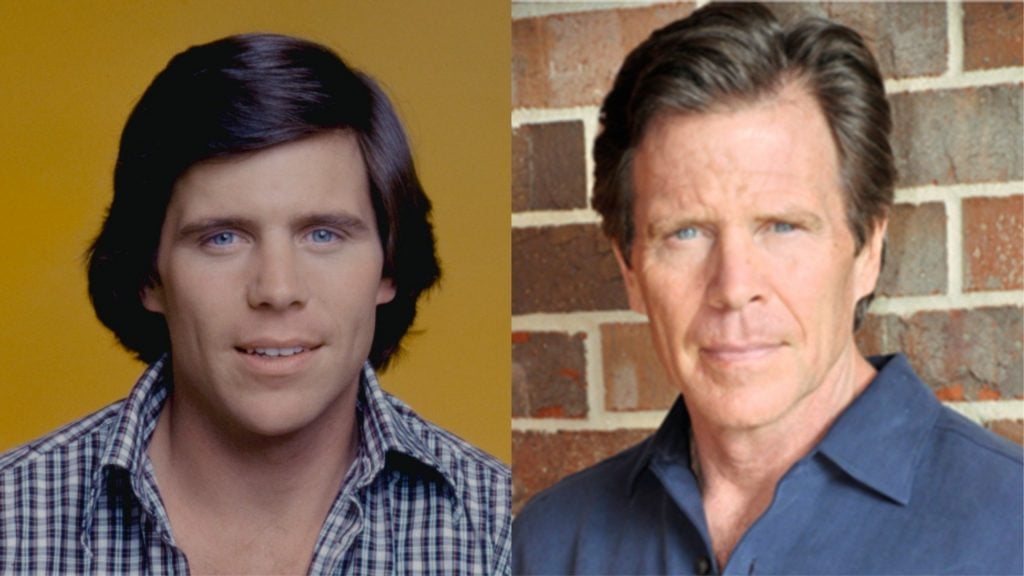 When he started singing the title song of Eight is Enough beginning with the show's third season, Grant Goodeve found himself elevated above being merely an actor in an ensemble cast — now he was a singer. Born July 6, 1952, he moved from Connecticut to Los Angeles in 1975, kicking off his acting career with 1976 episodes of Emergency! and Gibbsville, followed by Eight is Enough.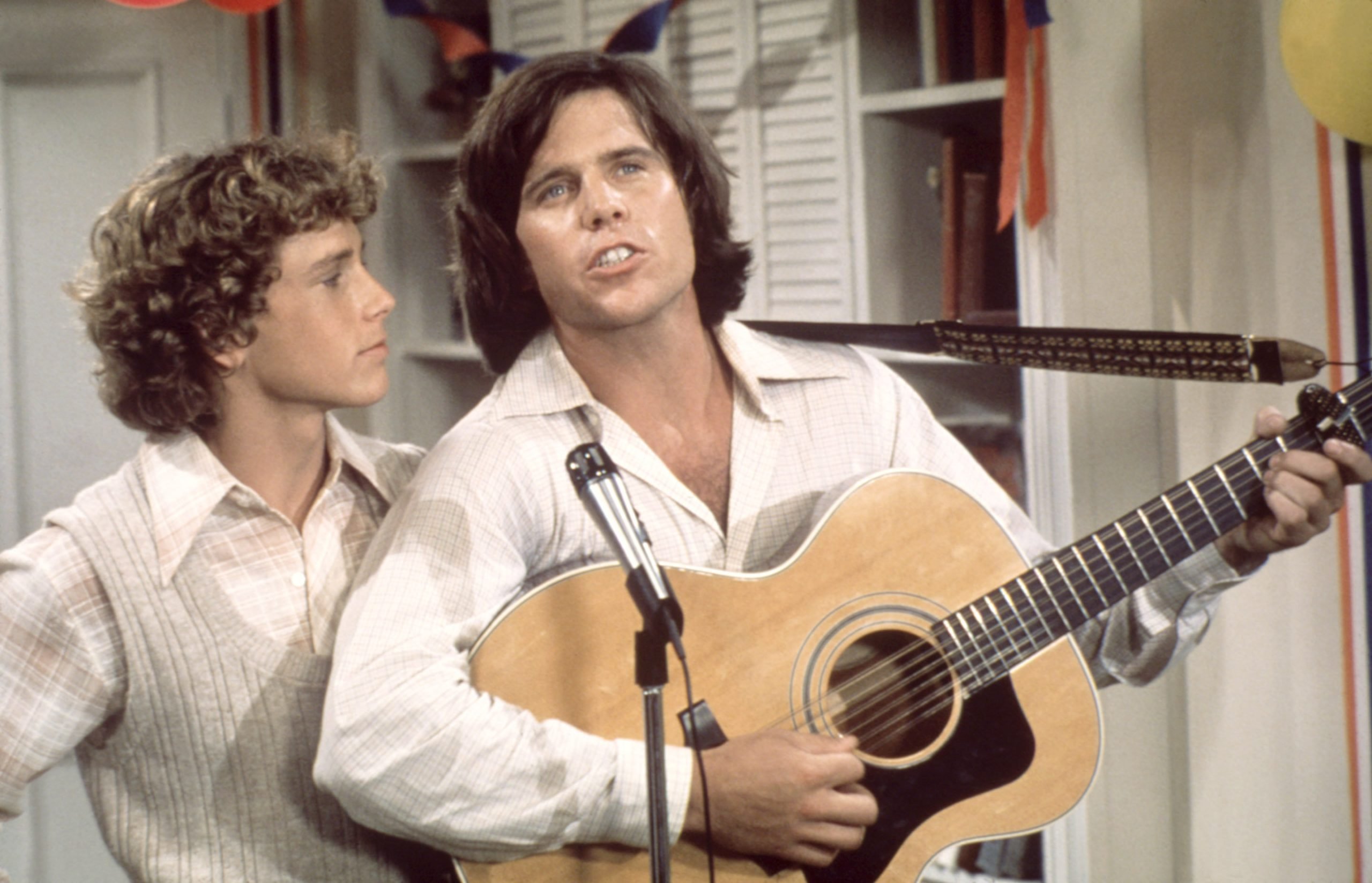 Besides numerous additional guest-starring roles, he appeared in seven episodes of Dynasty as Chris Deegan between 1983 and 1987, was a regular on the soap opera One Life to Live from 1985 to 1986, and 10 episodes of Northern Exposure as Rick Pederson between 1990 and 1992. His final acting credit on television was in two episodes of the revived Twin Peaks in 2017.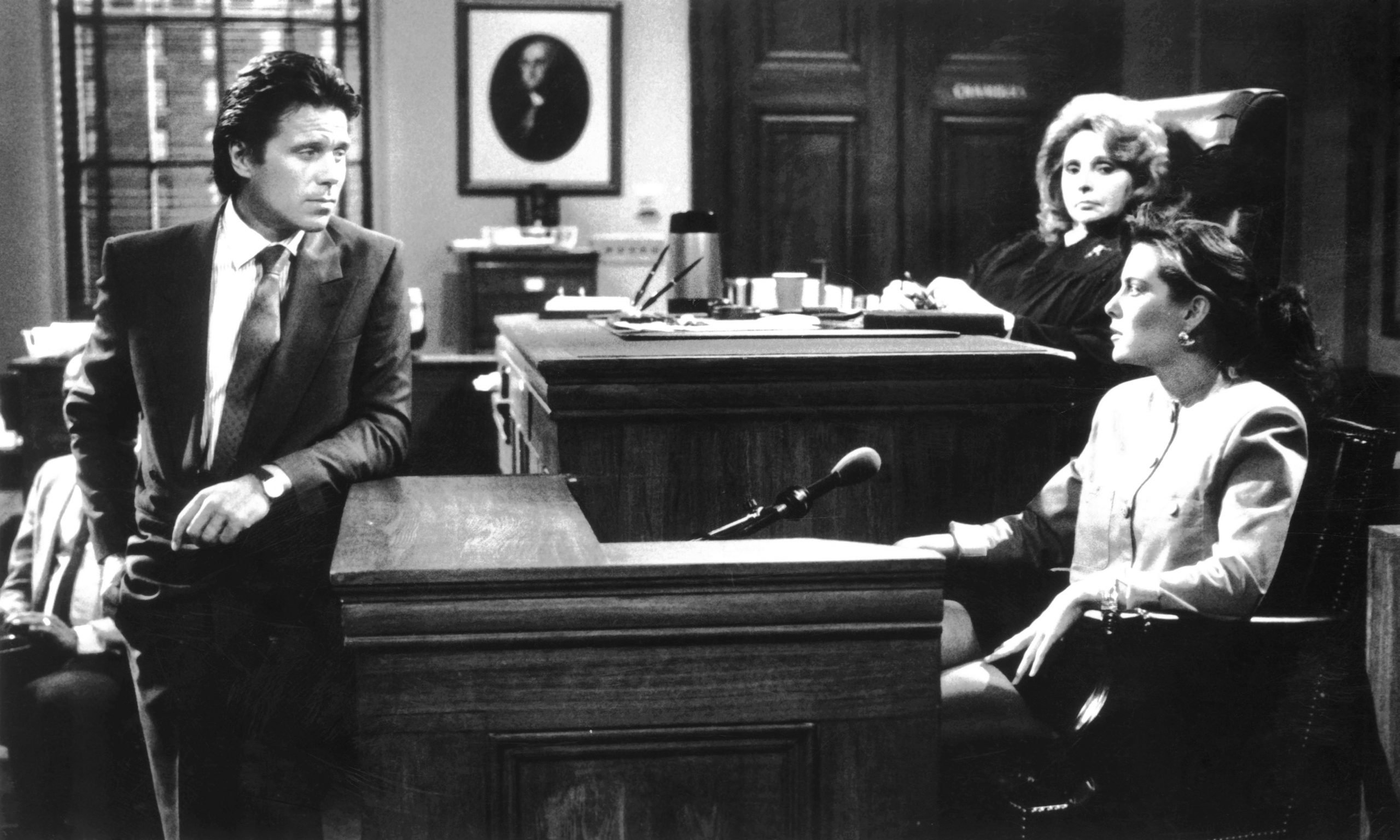 While he's appeared in a few feature films (the last one being 2017's The Case for Christ), he's starred in 11 TV movies between 1976's Law of the Land and 2000's Something to Sing About. In 1996, he recorded the album The Wonder of It All. For close to 20 years he's been hosting KING-TV's Evening Magazine, and on Home & Garden Television he had hosted If Walls Could Talk and Homes of Our Heritage. He's been married to Deborah Lynn Ketcham, with whom he has three children.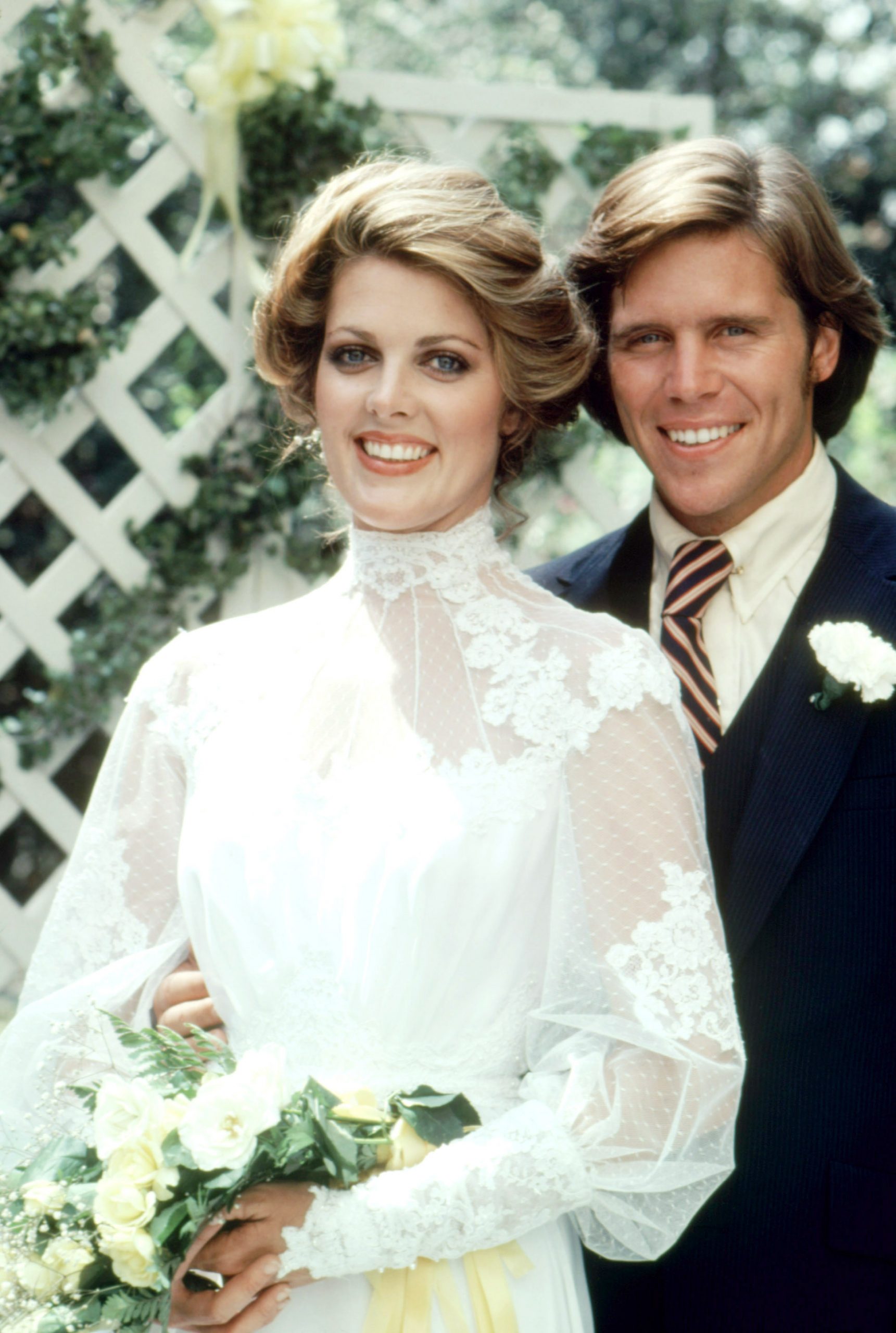 In 1981 Grant was interviewed by the Austin American-Statesman, where he discussed the success of Eight is Enough — this conversation taking place in the aftermath of the show's cancelation. "Dick Van Patten and myself were talking about getting together after finishing the first eight shows," he said, "because neither of us felt it would catch on so quickly."
He also reflected on his feelings about not getting acting jobs early on in his career. "At first," admitted Grant, "it used to hurt when I was turned down after auditioning. But my life changed after I auditioned for Rich Man, Poor Man. Somehow I was able to do my best and not worry about the outcome. Therefore, when I auditioned for Eight is Enough, I had almost forgotten about it when I was told a week later I had the part."
5. Connie Newton (Elizabeth Bradford)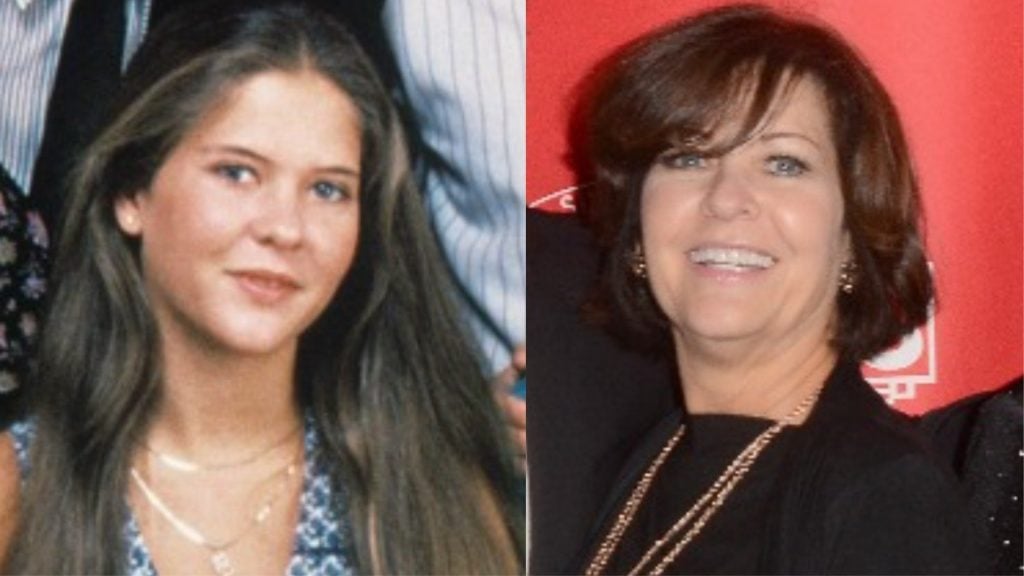 Connie Marie Bowan was born on December 5, 1959, and her acting career really kicked off with her portrayal of Elizabeth Bradford in all 112 episodes of Eight is Enough as well as TV movies Eight is Enough: A Family Reunion (1987) and An Eight is Enough Wedding (1989). In between, there were some guest-starring roles on shows like The Love Boat, Police Squad! (the Leslie Nielsen TV show that was spun off into the big screen Naked Gun film series), several episodes of Fame, and a few TV movies.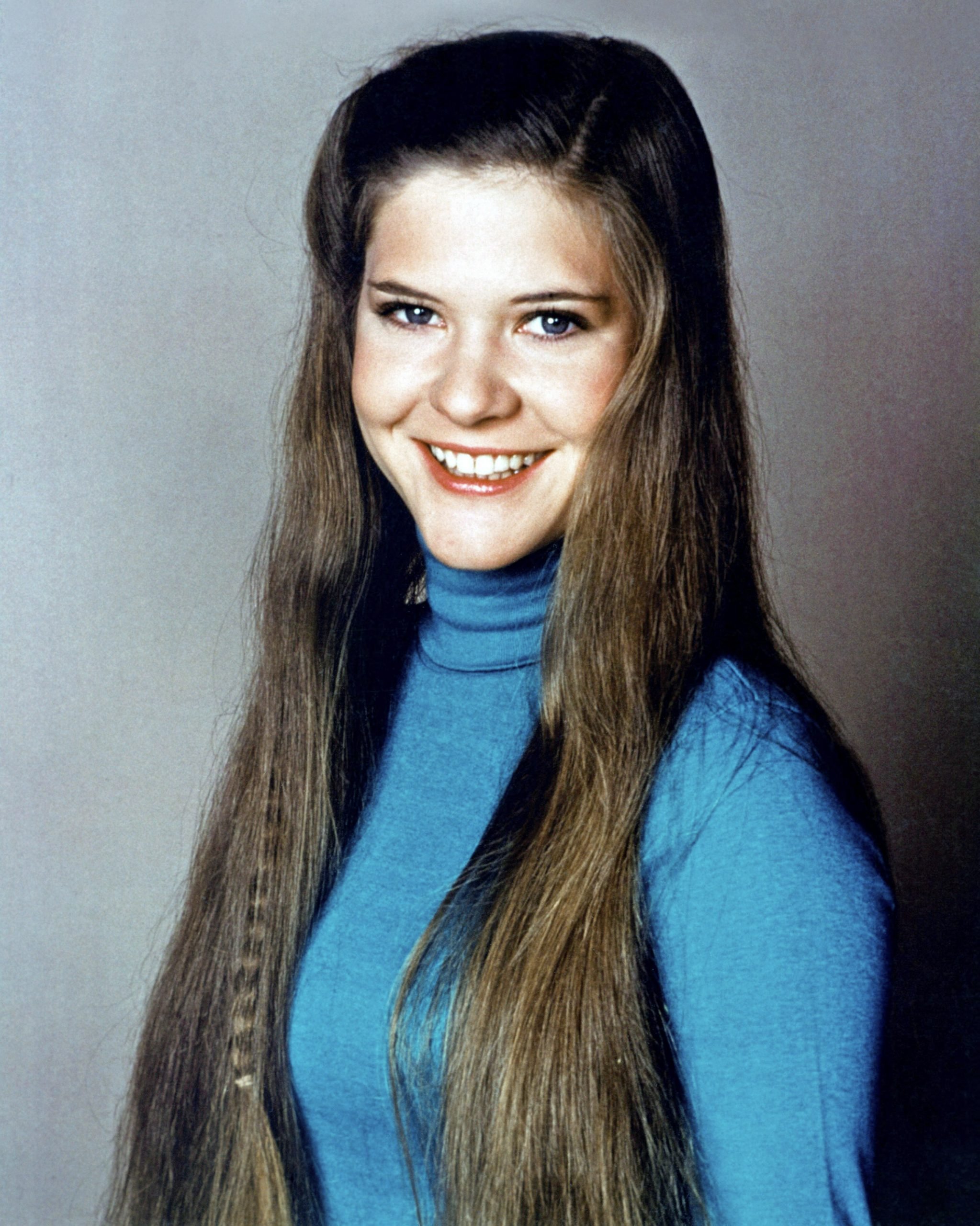 To The Los Angeles Times, she described Elizabeth as an all-American teenager. "You know the type," she laughed. "A real nice kid, but just a little noisy, not that crazy about studies and who talks all day on the phone … just like I was."
For her, the reunion movies were important in that it was an opportunity to tie up some loose ends: "Filming this was like we'd never been away. We'd left the show after the final season thinking we might be back in the fall. Then we were dropped so abruptly, so we never really got the chance to say goodbye. Now we have."
6. Laurie Walters (Joanie Bradford)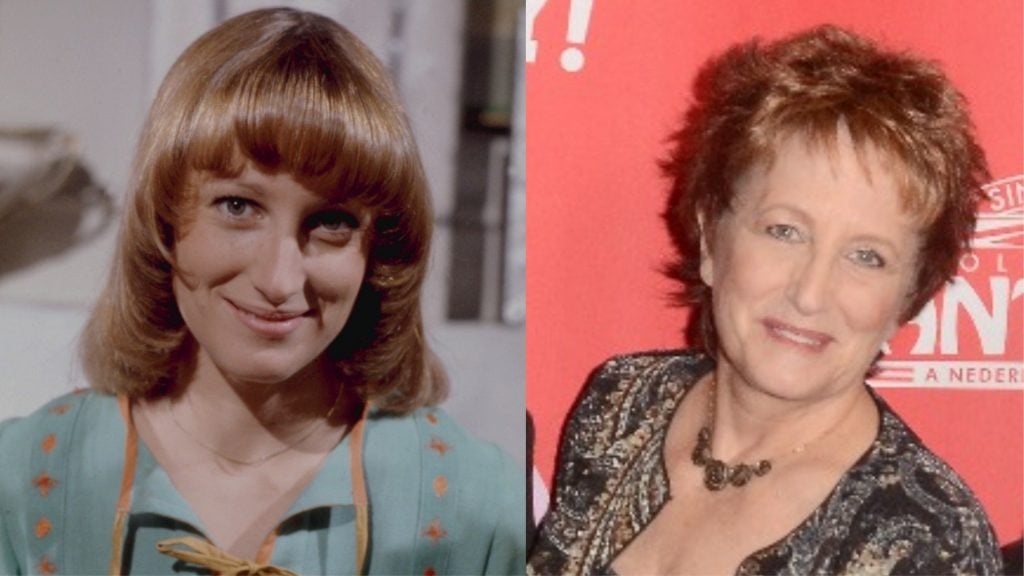 In the years leading up to Eight is Enough, Laurie starred in three feature films, 1973's The Harrad Experiment — about the sexual revolution of that time — and its follow-up the next year, The Harrad Summer, as well as 1973's Warlock Moon. There were also a few guest-starring roles on Cannon, The Rookies and Happy Days.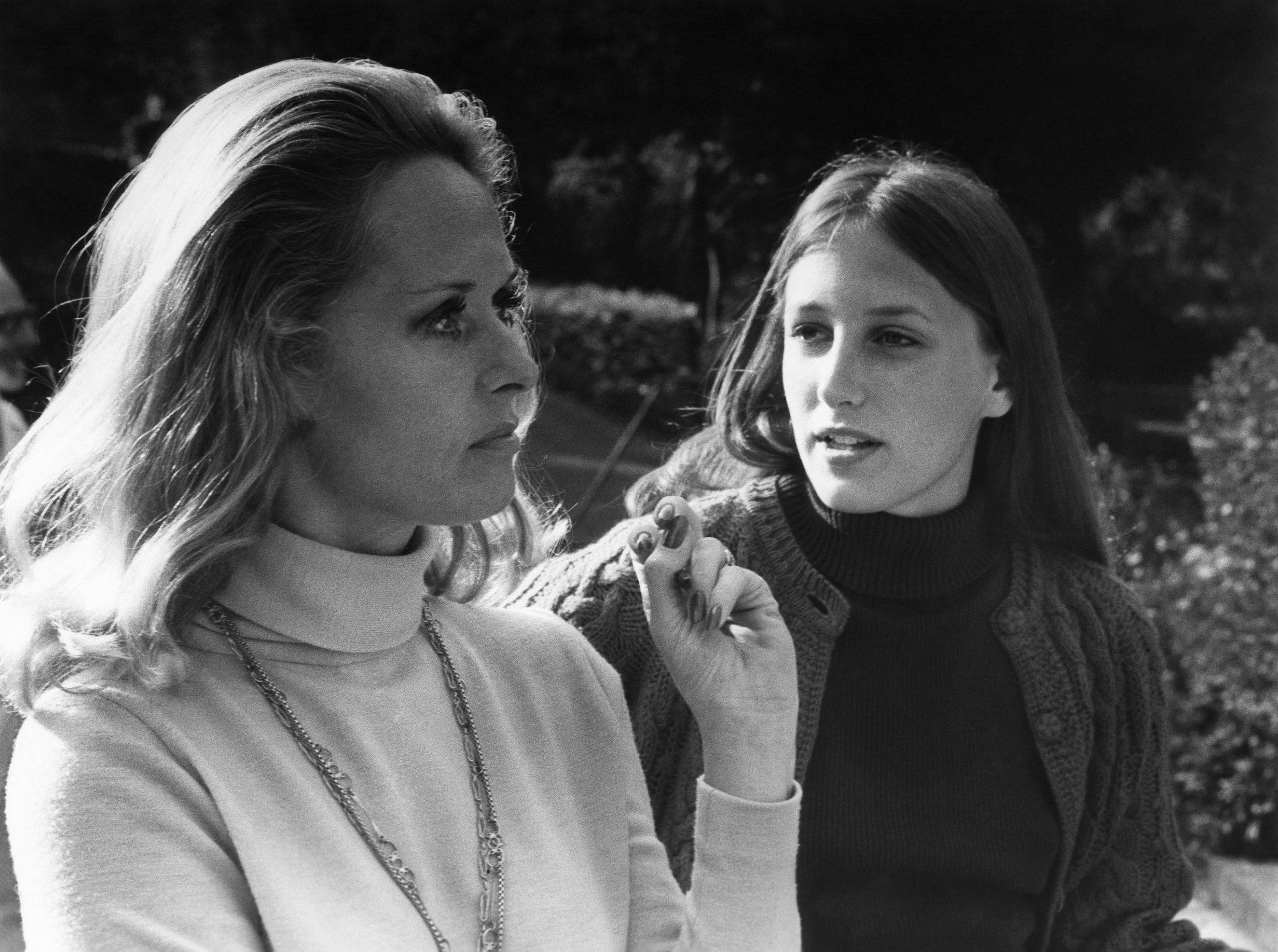 Like Dianne Kay, Laurie felt Eight is Enough was challenging in that there were so many actors involved and not enough time for everyone. "I'm grateful for what the show has meant to my career," she told The San Francisco Examiner, "but it's frustrating, too. I'm also getting a reputation for being serious — maybe too serious — about my work on the show."
That was fueled by storylines she felt were too retro for females at the time, as well as pay inequities: "All the boys on the show get paid more than the women. I think the women ought to join forces and negotiate together."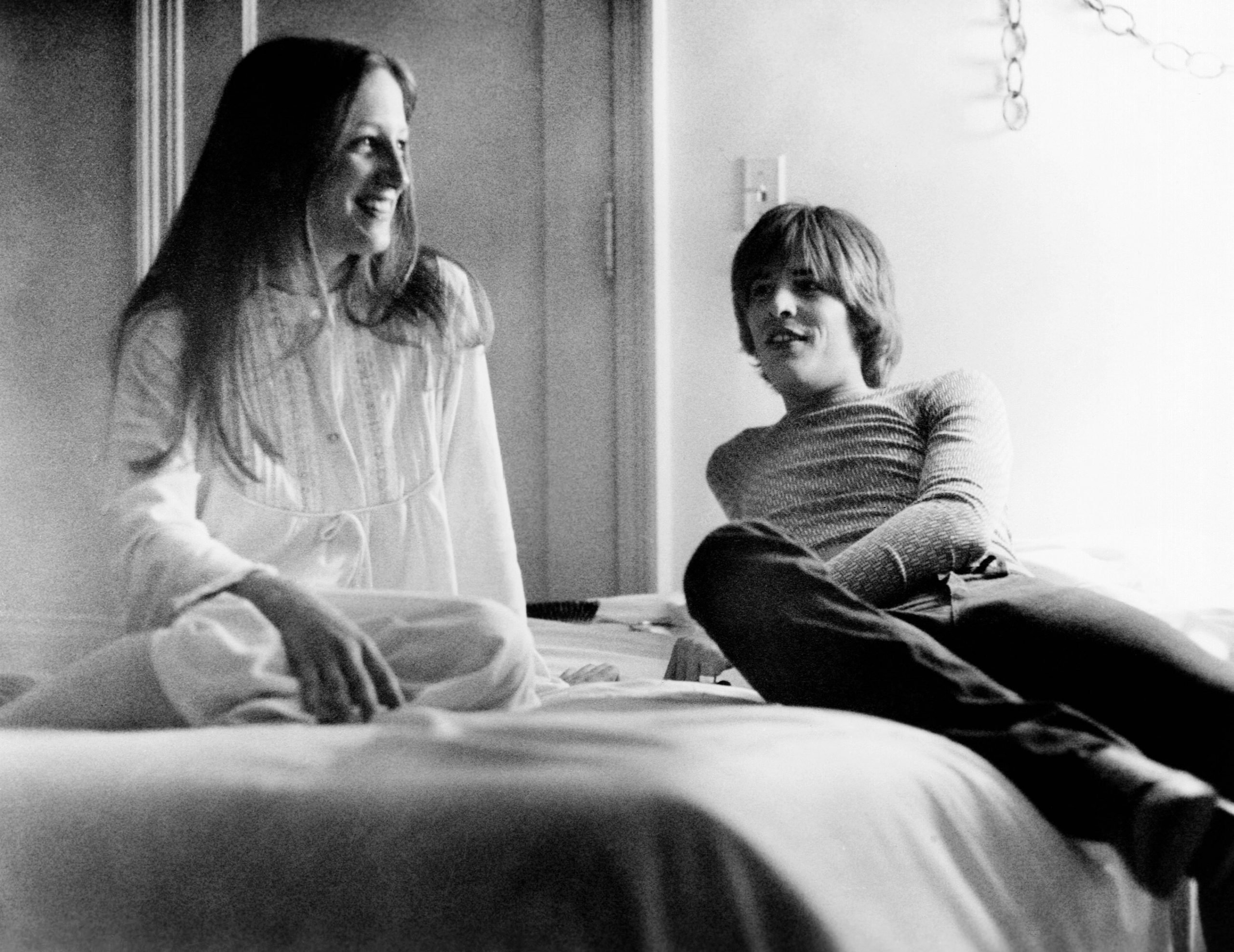 That didn't happen, and although tempted to embrace the threat that Joanie could be written out of the show if the actress did demand more money, she knew what it was like to be a struggling actress and didn't want to have to deal with that. "I can't complain about the scripts," she told the paper. "When I do get a show, it's usually very well written. And I do like the people I'm working with. The producers have been very good about letting me off to do Love Boat or something like that when I can squeeze it in. They know an actress can go a little nuts when she has a full-time job, but isn't working full time."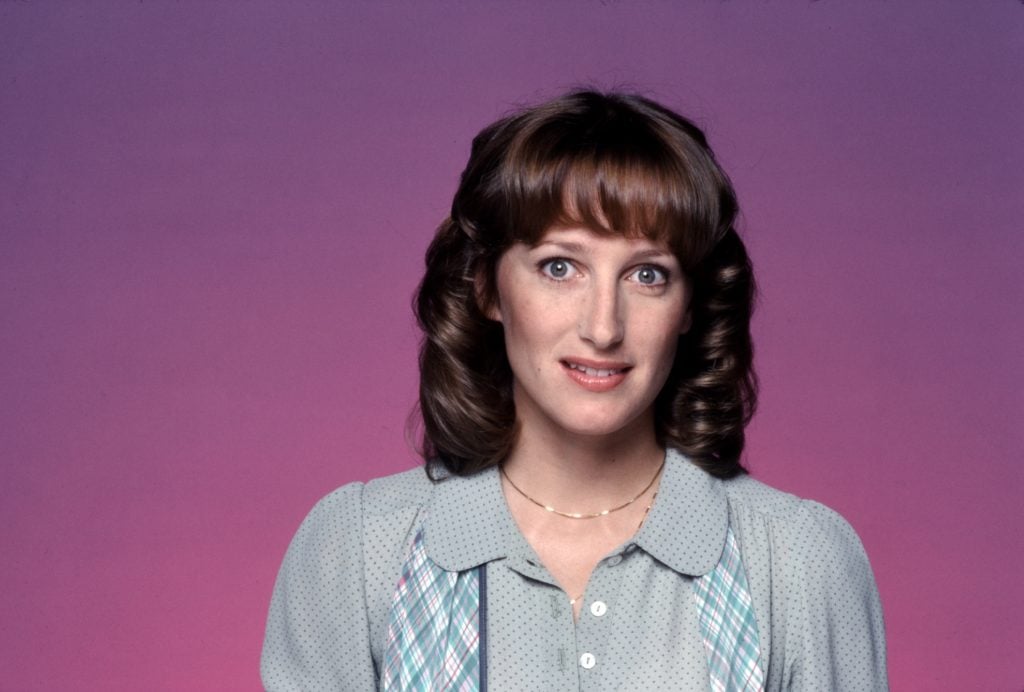 As things would turn out, Laurie's acting career would only go a few more years. There were episodes of Fantasy Island, Cheers, Duet, Highway to Heaven and Columbo, as well as three TV movies (two of them being the Eight is Enough reunions), but in 1993 it all came to a stop with an episode of Burt Reynolds' Evening Shade. At that point, she effectively retired. By all reports, she was working as an environmentalist in 1999, did act in some plays in Southern California, and was working in film acquisition for subscription-based Ironweed Films.
Born on January 8, 1947, in San Francisco, Laurie has been married once, to John Slade from 1999 to 2017, the time of his death.
7. Susan Richardson (Susan Bradford Stockwell)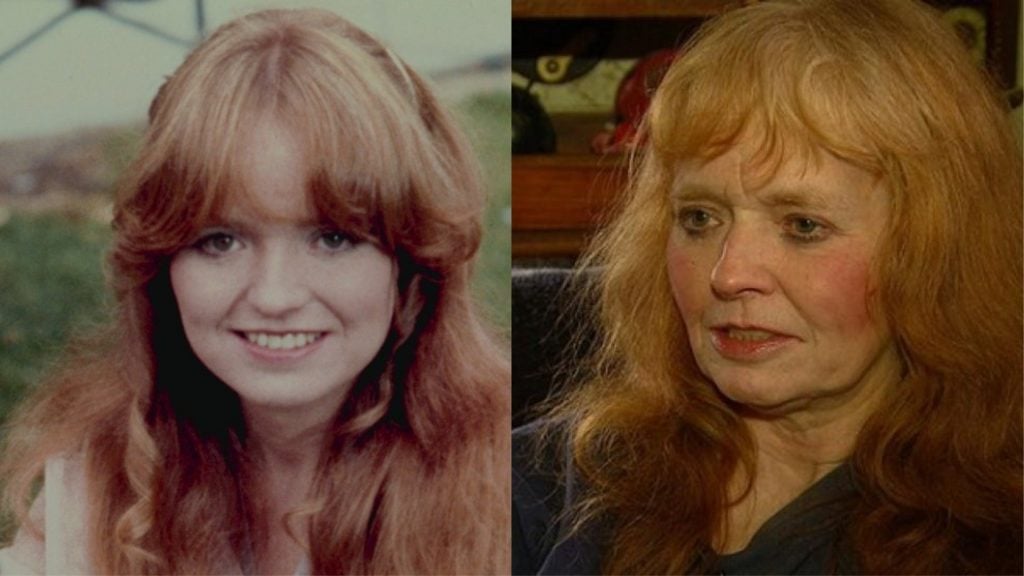 For Susan, born March 11, 1952, in Coatesville, Pennsylvania, her background was pretty similar to others from the show There were small roles in films like American Graffiti (1973) and the Barbra Streisand version of A Star is Born, and guest star appearances — The Streets of San Francisco, Happy Days and The McLean Stevenson Show, among others — before being signed to the series. Of Eight is Enough she enthused to The Charlotte Observer in 1979, "I've been on a lot of shows and have never felt this kind of rapport on any of them."
What's ironic is that she didn't have a lot of faith in the pilot. "I had done six or seven series pilots, and this was the least promising," she related to The Los Angeles Times in 1980. "I had no idea of its success. For what it is, it's an excellent show, and I've only gotten where I am because of it."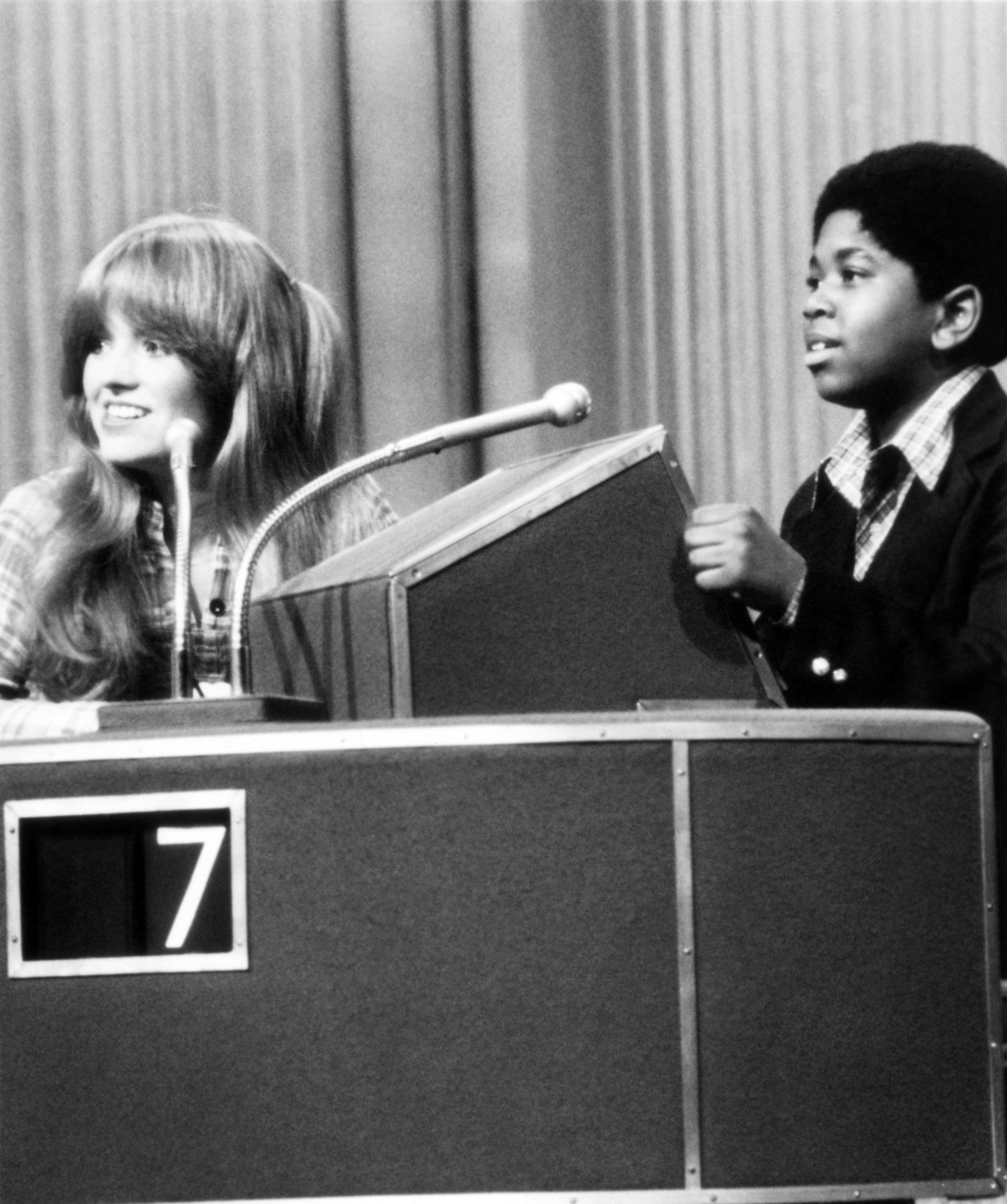 Just a year later, following her separation from Michael Virden (who she would be divorced from by 1985), she was singing a different song — literally. As she explained to The Tampa Times, "I'm branching off into music, because I'm basically bored with doing TV right now. I'm sick and tired of taking orders from people and that's what doing a series is all about. You read lines someone else has written and you say them the way they want you to say them. You act a certain way, you dress a certain way and you wear your hair just like they want. That's fine for a while, but it can get old fast. And it has for me.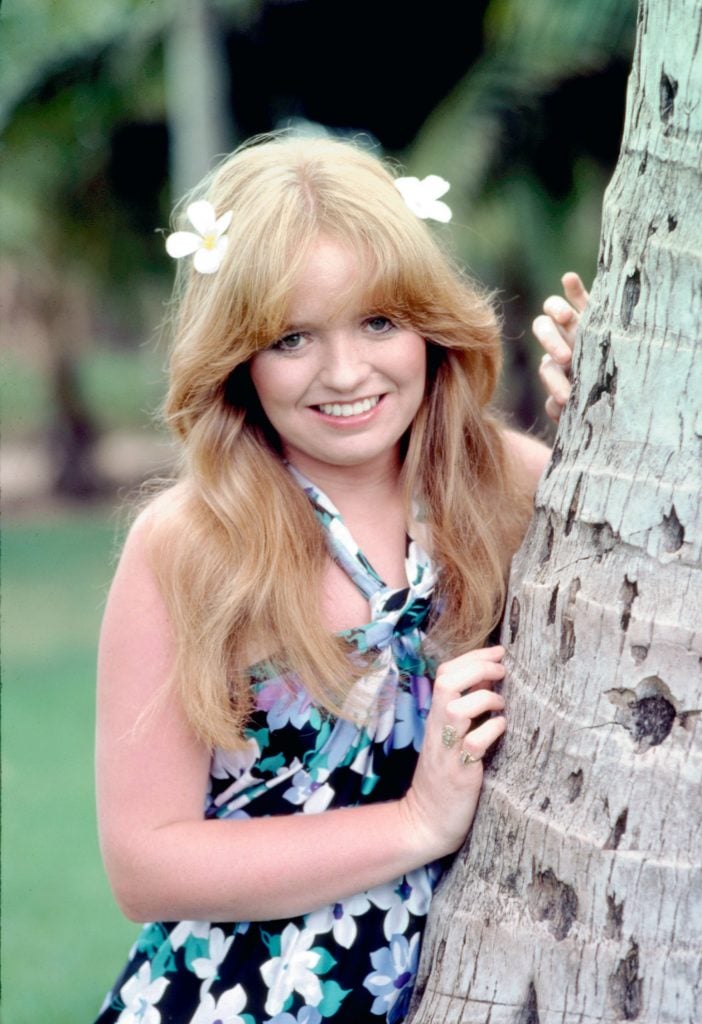 "Don't get me wrong," she added. "Eight is Enough has been very good to me. But I feel I'm a pretty creative person and I'd like to use some of my ideas. I'd love to produce a movie-of-the-week on environmental cancer … current environmental problems like radiation leakage and the dumping of dangerous chemicals. I'm really into things like that, because we only have one world."
Susan's acting career came to a close in 1989 with the airing of An Eight is Enough Wedding. Flash forward to 2013 and there were reports in The Huffington Post, based on a story in the National Enquirer, that claimed she had suffered a series of mini-strokes, had diabetes, and had lost 60 pounds as well as her teeth due to a digestive condition. She was also living in an unheated trailer.
8. Lani O'Grady (Mary Bradford)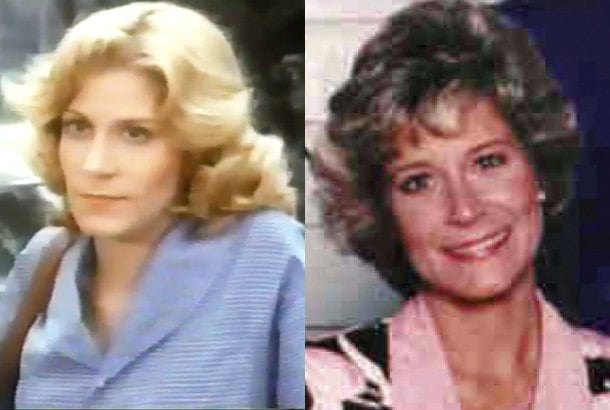 The sister of Don Grady (one of the stars of the classic TV sitcom My Three Sons), Lani's own career got started when she was 13 (having been born on October 2, 1954). At that point, she was cast in a 1969 episode of the Western The High Chaparral. In the early 1970s she guest-starred on a number of shows and ended up in the movies Massacre at Central High (1976) and The Hazing (1977), which was followed by Eight is Enough.
"Playing Mary really makes me happy," she enthused to the Reno Gazette-Journal in 1978. "Before then, I played unwed mothers, dopers and wayward girls. After all those other roles, it's fun to portray someone who is more balanced and Mary also gives me a chance to express my feminism."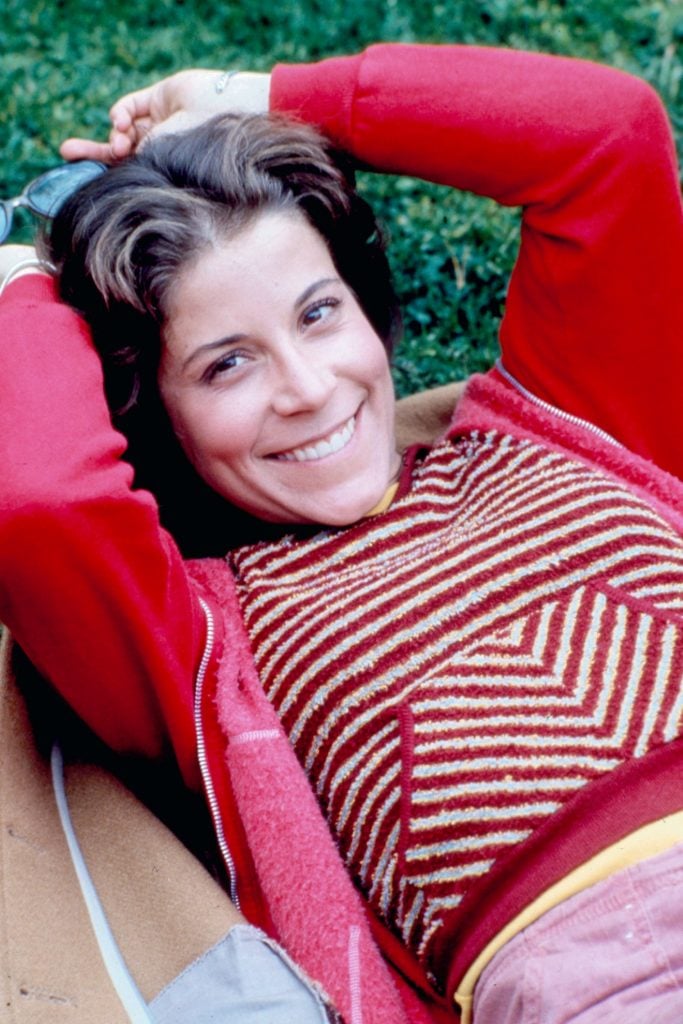 Like a number of her costars, Lani's career pretty much ended with the second reunion movie. But things got darker from there. In 1994 she revealed that she suffered from agoraphobia, memory blackouts, panic attacks, and was addicted to alcohol and a number of drugs, among them valium. Sadly, she died of an overdose on September 25, 2001, at the age of 46.
9. Adam Rich (Nicholas Bradford)
People thought Adam Rich was the cutest thing they'd ever seen at the time (especially with that haircut he sported on Eight is Enough). Born October 12, 1968, he'd only been in an episode of The Six Million Dollar Man and the TV movie The City before being cast as Nicholas. Afterwards, there were, as was the norm amongst the cast, guest-starring, TV movies, a couple of theatrical films, and a regular gig on the 1981 to 1982 show Code Red. His last TV role was a 1993 episode of Baywatch and his last movie was 2003's Dickie Roberts: Former Child Star.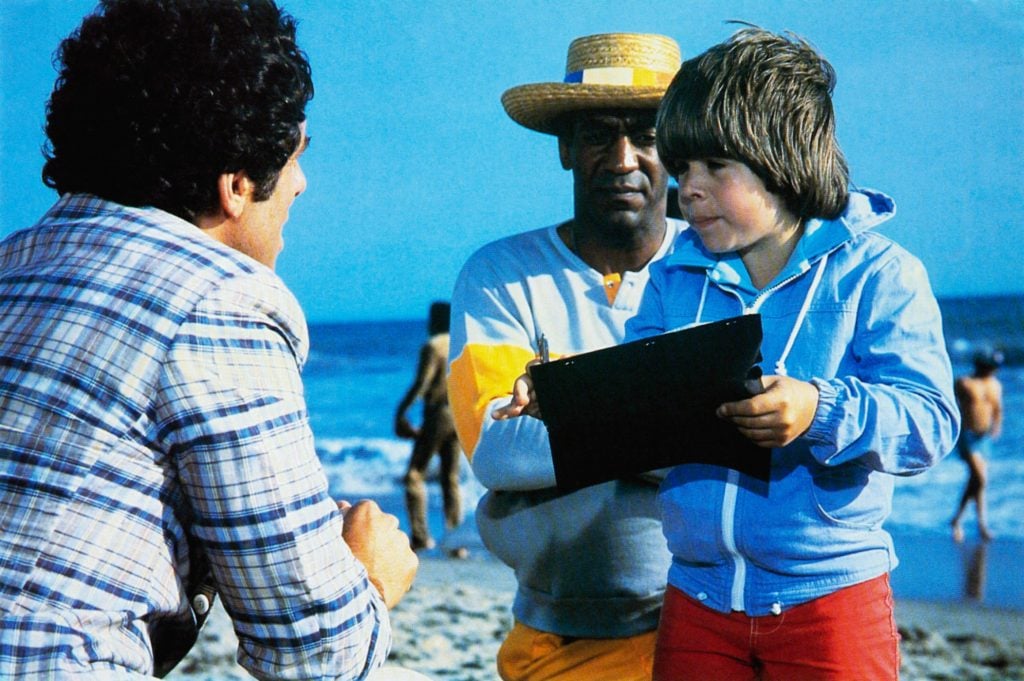 Adam certainly has had a number of issues over the years: He tried smoking marijuana at age 14, dropped out of high school when he was 17, he almost died of a valium overdose three years later, in 1991 was arrested and charged with attempted burglary of a pharmacy, in 2002 he was arrested for DUI and he's been in drug rehab a number of times.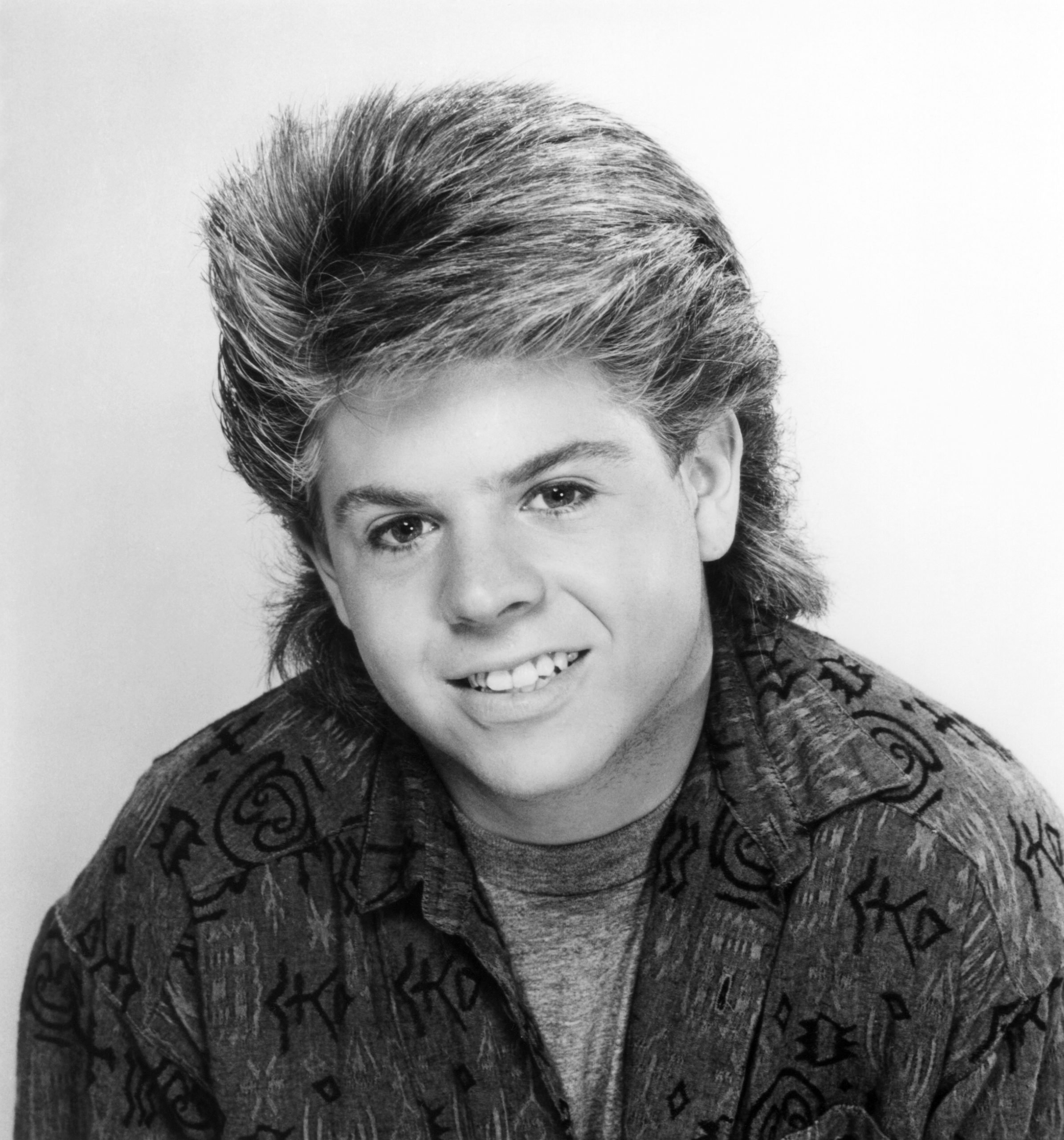 In 1991, Adam gave an interview to the Orlando Sentinel which seemed to sum up a number of problems he was having. "I don't know why this happened, but I know I am sick. I have a disease," he proclaimed. "I am very remorseful, very embarrassed about this whole thing. [When] I was 15, I realized I had been working most of my life. I felt like I was almost ready to retire; I was so tired. I began hanging out with the wrong people. I guess it was rebellious, like, 'Hey, I'm not cute little Nicholas.'" Sadly, Rich was reported dead in January 2023 at the age of 54.
10. Dick Van Patten (Tom Bradford)
Born December 9, 1928 in Kew Gardens, New York, Dick had an extensive career, beginning when he was a kid and appeared on Broadway in Tapestry in Gray in 1935. As a teenager, he was in a dozen more, and between 1963's Violent Midnight and 2016's Silver Skies, he appeared in three dozen films. His television debut was as a regular in the comedy-drama TV show Mama (1949 to 1957), based on the 1948 film I Remember Mama.  While he guested on many shows over the years, he was a regular on the drama Young Doctor Malone in the 1961 to 1962 season, the show itself running from 1958 to 1963; season one of the office-set sitcom Arnie (1970 to 1972); teamed up with former Get Smart star, Don Adams, on The Partners (1971 to 1972), about the comic adventures of a pair of cops; followed by Mel Brooks' Robin Hood spoof When Things Were Rotten (1975) and the TV newsroom drama WIOU (1990 to 1991). His last TV appearance was in a 2011 episode of Hot in Cleveland.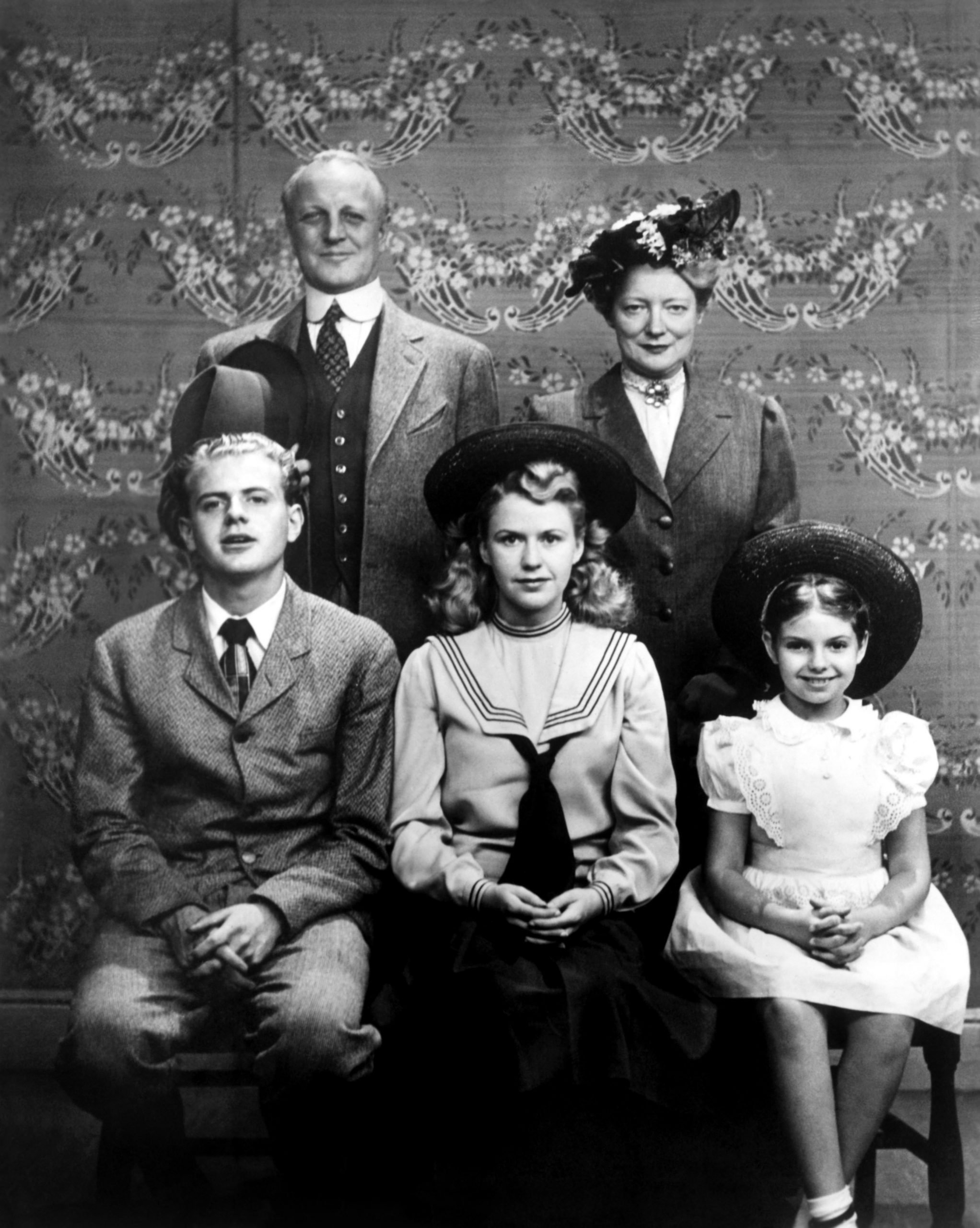 He co-wrote the memoir Eighty is Not Enough! and co-founded Dick Van Patten's Natural Balance Pet Food as a result of his animal activism.
Dick was married to Patricia Poole from 1954 until his death. They have three sons: Vincent Van Petten, Tim Van Patten, and Joyce Van Patten. He died of complications from diabetes at the age of 86 on June 23, 2015.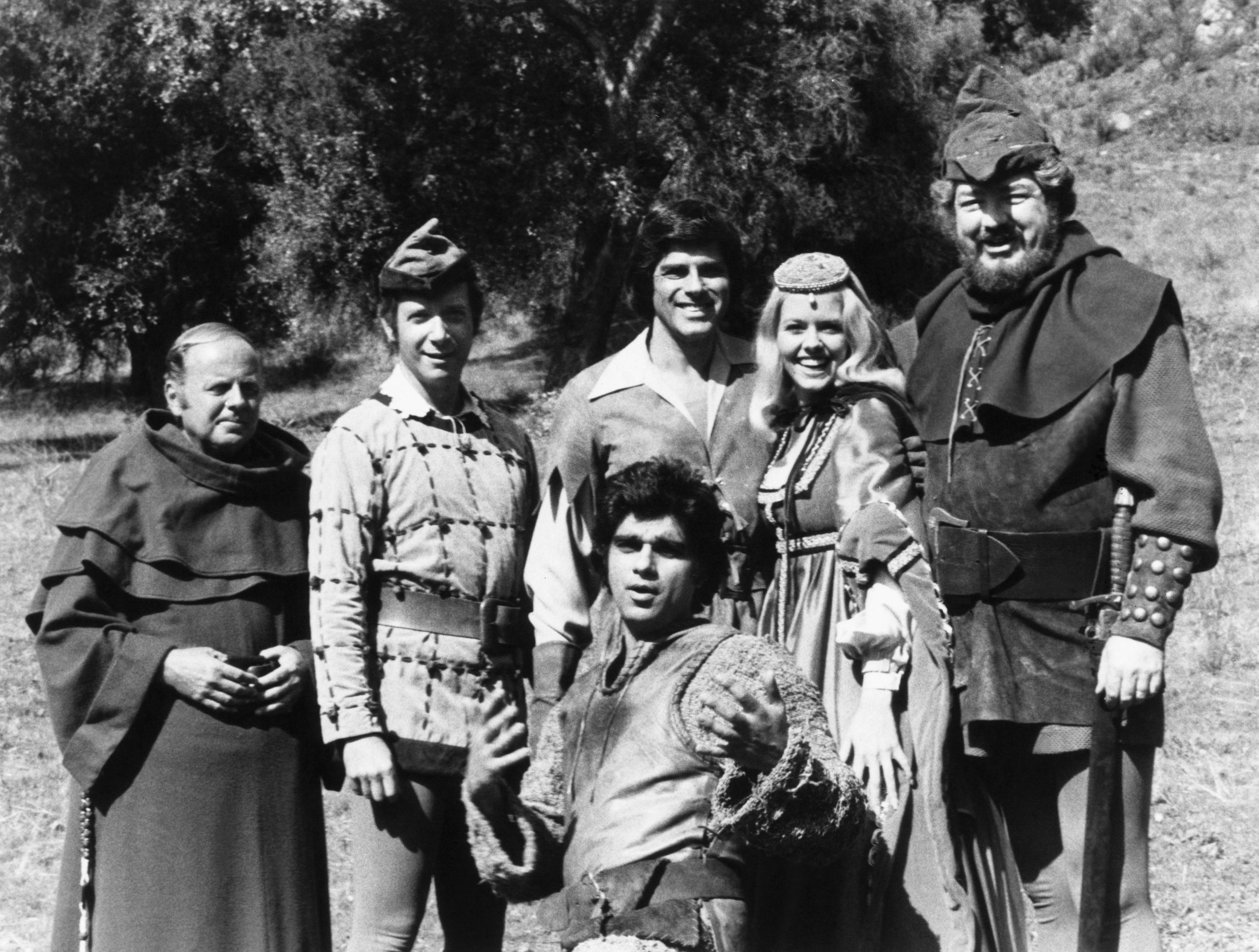 The success early on of Eight is Enough was surprising to Dick, who had gotten so used to the vast majority of shows he was a regular on just not connecting with the audience in large enough numbers to keep them on the air.  "I wasn't worried about being unemployed, I was getting tired of failure," he admitted to Pennsylvania's The Morning Call in 1977. "I knew Eight is Enough couldn't succeed. I loved it too much. The cast got along too well. We even see each other socially. The success has been a pleasant surprise."
A year later he spoke to The Chicago Tribune about why the show was connecting with people. "I think the timing helped," he mused. "People might be fascinated watching cops and robbers and prostitutes and pimps at first, but eventually they lose interest because they can't relate. Our show is about the problems families are having today — good families with good kids. One daughter was arrested for drug possession and now another daughter is living with a guy and they're not married. Those are things people understand, because it's happening to them. It's happening to friends. They've accepted us as friends. We seem very real to them. They care about us.
"I'm very happy with this show," Dick added. "I always wanted to have the lead in a series and I like working with kids, because I was a kid actor and it helps me understand them and maybe be helpful sometimes. If I come off well in this show, I think that has a lot to do with it."
11. Diana Hyland (Joan Bradford)
Born January 25, 1936 in Cleveland Heights, Ohio, Diana's first credit was in 1955, when she was 19 years old, on the anthology TV series Robert Montgomery Presents. From there she appeared in dozens of shows throughout the 1960s and 1970s. She was a regular, along with Dick Van Patten, on Young Doctor Malone for the 1961 to 1962 season, and the prime-time soap opera Peyton Place for 56 episodes airing between 1968 and 1969. From 1959 to 1960 she appeared on Broadway in Sweet Bird of Youth, and in the movies One Man's Way (1963), Hercules and the Princess of Troy (1965), The Chase (1966), Smoky (1966), and Jigsaw (1968).
Her last acting role was in Eight is Enough as she died of cancer on March 27, 1977, at the age of 41. At the time she had been in a very serious relationship with John Travolta.
Recalled Dick Van Patten, "People reacted very personally to Diana Hyland's death. They wanted to know what happened. How, they ask, could she be acting in the show and dead a few weeks later? I try to explain. She was an unbelievably brave girl. Brave isn't even a good enough word for Diana. I can't get over what she did. She was in great pain all the time, but she didn't complain or make any special demands. She said she had a slight backache and rested after each scene. Finally, in the middle of the fourth show, her boyfriend, John Travolta, came and took her to the hospital, because the pain got so bad. Diana was written out of the rest of that show.
"Later, she asked us to come to the hospital and told us she only had a few weeks to live, but she was going to try to come back and finish the rest of the shows," he continued. "The producer didn't consider replacing Diana — which made me very happy and I think it would please her, too."
Let us know in the comments who your favorite character was, we want to hear from you!
Who was the original mother on Eight Is Enough?
Actress Diana Hyland is the original mother on the show Eight is Enough. Diana sadly died of breast cancer at age 41.
Is Susan Richardson from Eight Is Enough still alive?
Susan Richardson from Eight is Enough is still alive. She is 70 years old.
Who played the oldest son on Eight Is Enough?
Grant Goodeve played the role of the oldest son on Eight is Enough, David Bradford. Grant is 70 years old today.