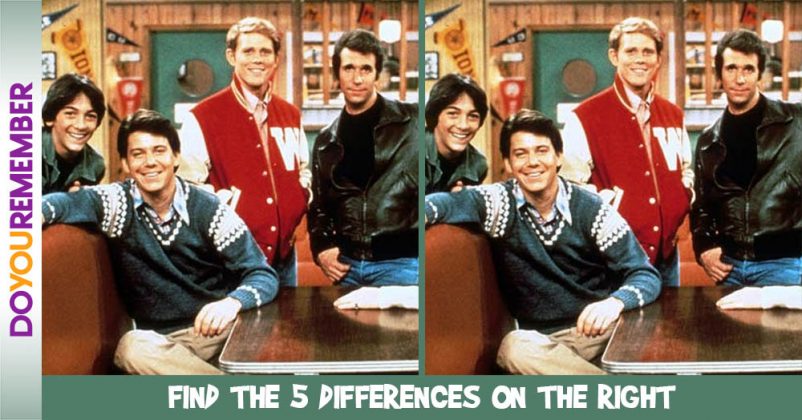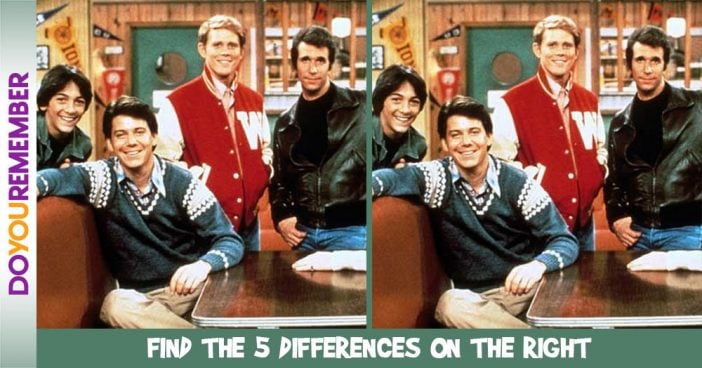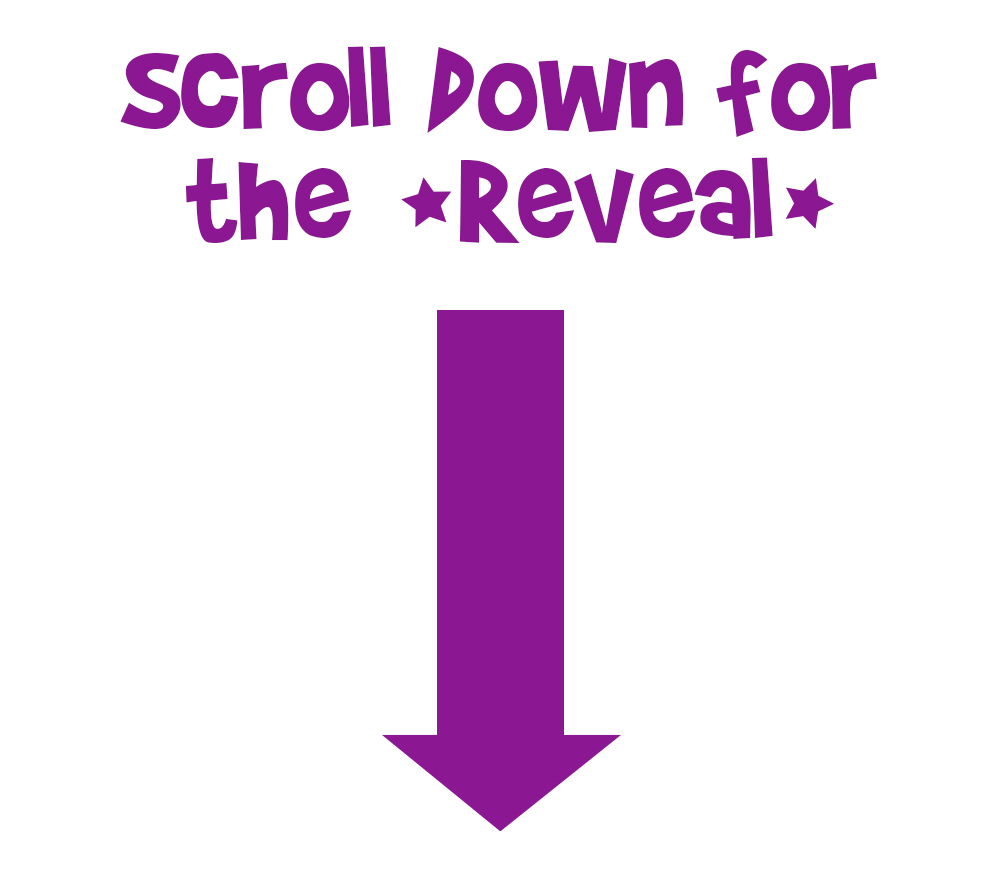 Happy Days
Happy Days is an American television sitcom that aired first-run from January 15, 1974, to September 24, 1984, on ABC. The show was originally based on a segment from ABC's Love, American Style titled Love and the Television Set, (later retitled Love and the Happy Days for syndication) featuring future cast members Ron Howard, Marion Ross and Anson Williams.
Created by Garry Marshall, the series presents an idealized vision of life in the mid-1950s to mid-1960s United States.
The series was produced by Miller-Milkis Productions (Miller-Milkis-Boyett Productions in later years) and Henderson Productions in association with Paramount Television. Happy Days was one of the highest-rated shows of the 1970s.
Relive the Series Intro
Plot
Set in Milwaukee, Wisconsin, the series revolves around teenager Richie Cunningham and his family: his father, Howard, who owns a hardware store; traditional homemaker and mother, Marion; younger sister Joanie; Richie's older brother Chuck (seasons 1 & 2 only) and high school dropout, biker and suave ladies' man Arthur "Fonzie"/"The Fonz" Fonzarelli, who would eventually become Richie's best friend and the Cunninghams' upstairs tenant.
The earlier episodes revolve around Richie and his friends, Potsie Weber and Ralph Malph, with Fonzie as a secondary character. However, as the series progressed, Fonzie proved to be a favorite with viewers and soon more story lines were written to reflect his growing popularity, and Winkler was eventually credited with top billing in the opening credits alongside Howard as a result. Fonzie befriended Richie and the Cunningham family, and when Richie left the series for military service, Fonzie became the central figure of the show, with Winkler receiving sole top billing in the opening credits. In later seasons, other characters were introduced including Fonzie's young cousin, Charles "Chachi" Arcola, who became a love interest for Joanie Cunningham. Each of the eleven seasons of the series roughly tracks the eleven years from 1955 to 1965, inclusive, in which the show was set.
The series' pilot was originally shown as Love and the Television Set, (later retitled Love and the Happy Days for syndication), a one-episode teleplay on the anthology series Love, American Style, aired on February 25, 1972. Happy Days spawned the hit television shows Laverne & Shirley and Mork & Mindy as well as three failures, Joanie Loves Chachi, Blansky's Beauties (featuring Nancy Walker as Howard's cousin), and Out of the Blue. The show is the basis for the Happy Days musical touring the United States since 2008. The leather jacket worn by Winkler during the series was acquired by the Smithsonian Institution for the permanent collection at the National Museum of American History.
Credit: Wikipedia

SEE IF YOU GOT ALL OF THEM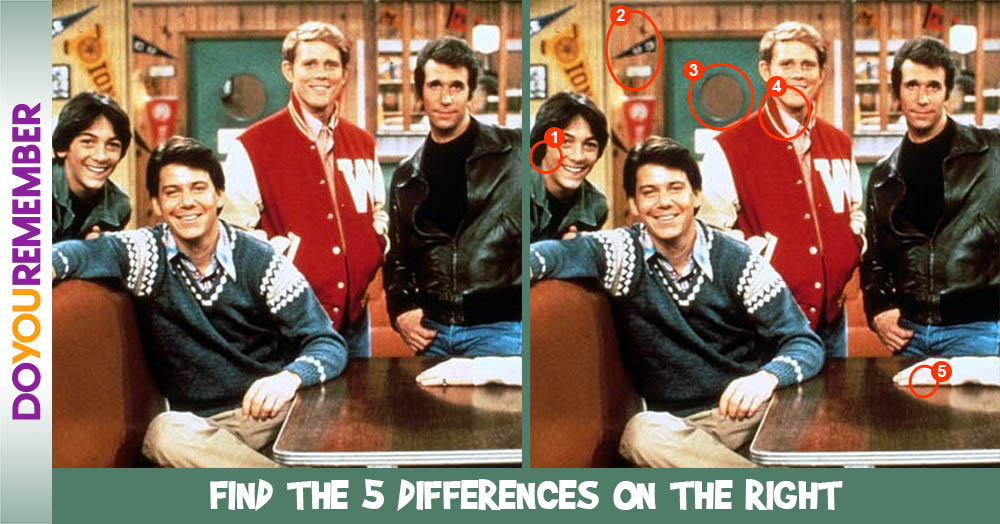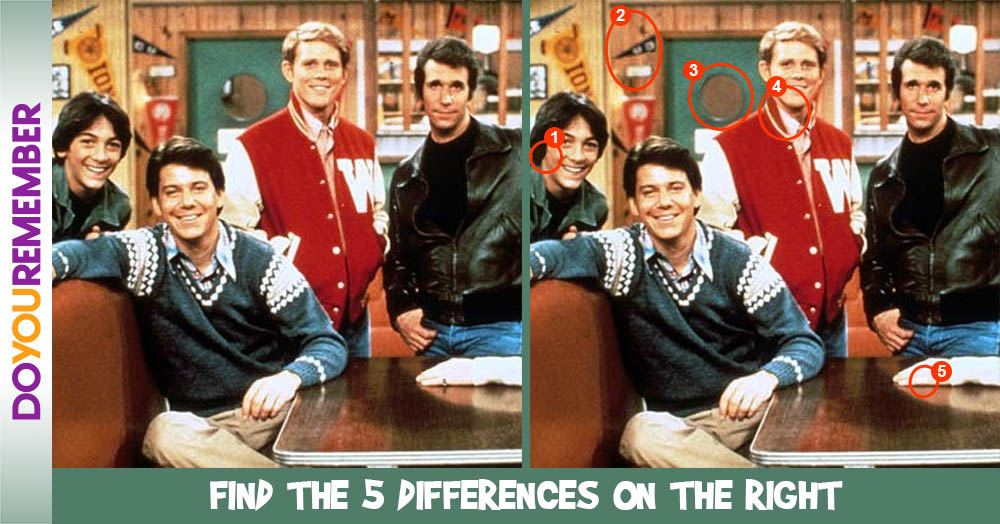 1. Chachi's Ear is Gone
2. The Flag in the Back is Backwards
3. There is Nothing Behind the Door's Window
4. Richie's Jacket Collar Has Only 1 stripe
5. There are 2 Pens on Alex's Shirt Pocket
6. The Hand on the Table Doesn't Have it's Ring