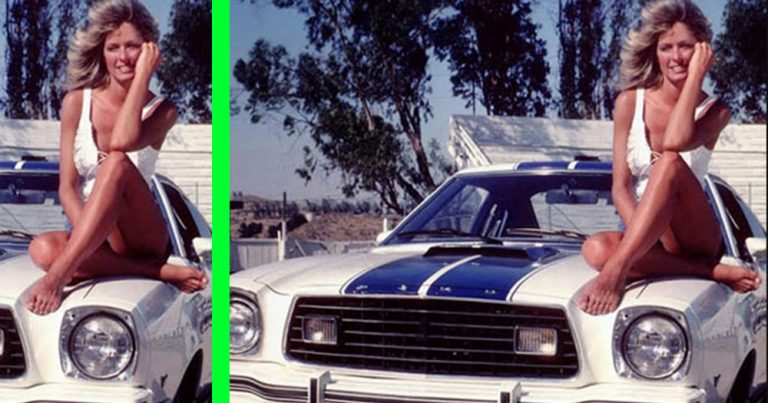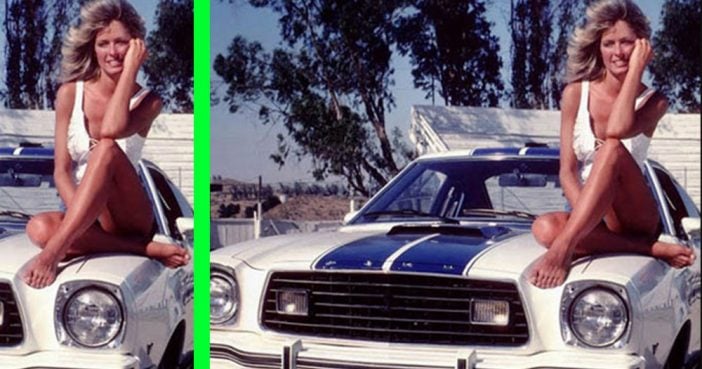 Farrah Fawcett
Can you find all the differences in this classic Farrah Fawcett white Mustang Cobra Picture?
Game (Tap to zoom in)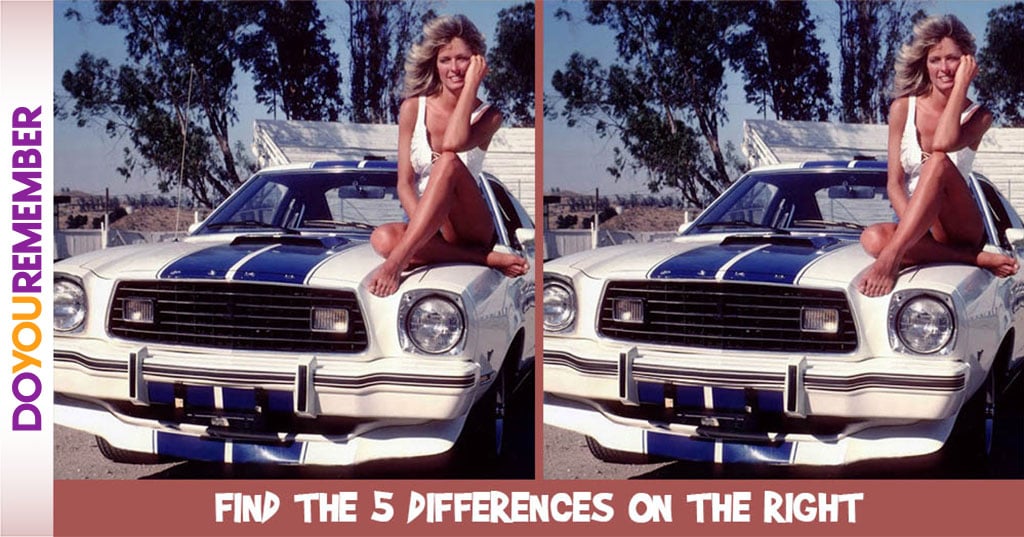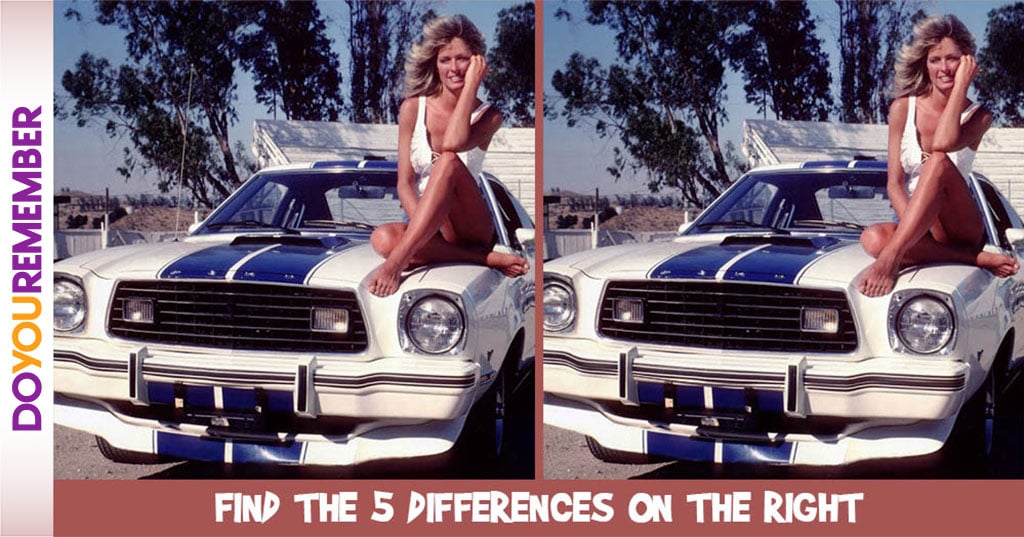 Enjoy this nice image tribute

Answers: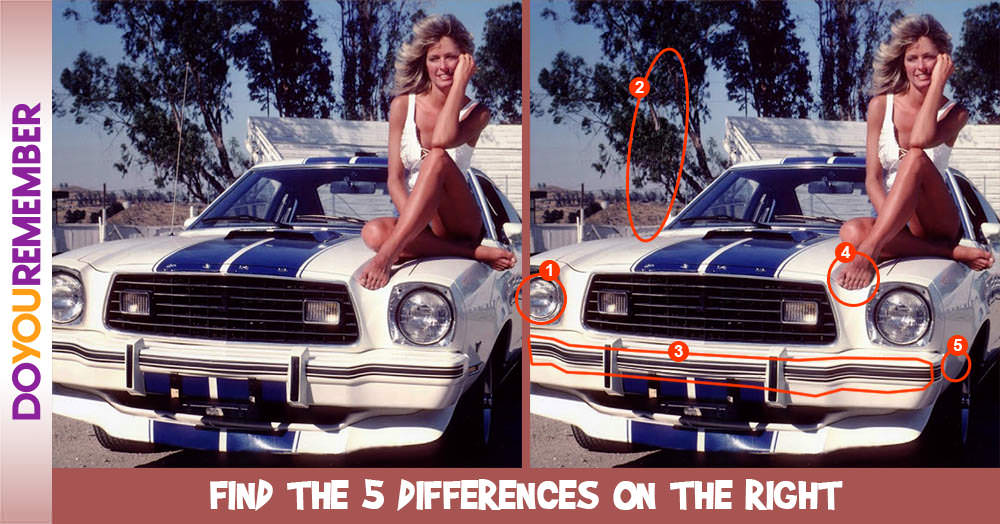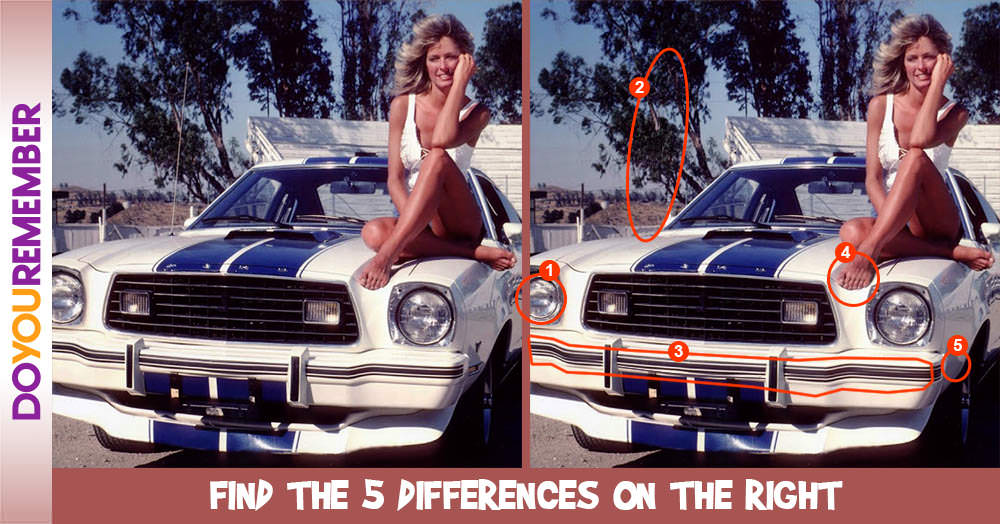 How many did you get right? Please post your results in the comments.
If you have any suggestions for new games please let us know in the comments. We're always looking for new ones and sometimes our best games actually come from our amazing fans. If we use your game, we'll make sure to credit you. Thanks for playing!