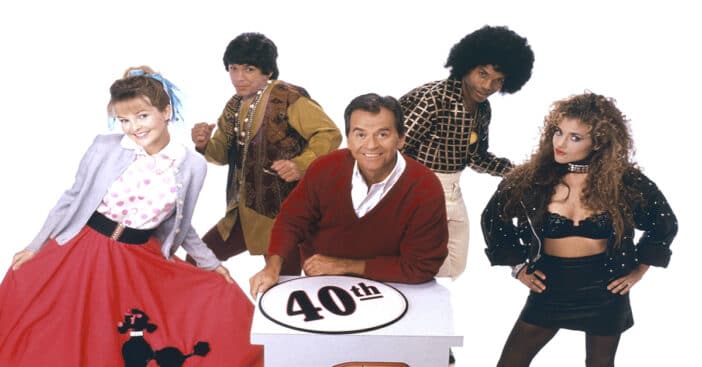 UPDATED 3/14/2022
Although it would go through a number of format and title changes, American Bandstand, hosted through most of its run by "the world's oldest teenager," Dick Clark, would air from 1952 to 1989 and amass an incredible 3,000 episodes. The show, which brought on musical performers while the studio audience danced to their music, quickly proved to be the perfect melding of both the growing television medium and Rock 'n Roll, and, as such, became a sensation.
John Jackson, author of American Bandstand: Dick Clark and the Making of a Rock 'n Roll Empire, writes, "[It] became a rallying point around which America's first teenage constituency was able to connect."
Now, as we celebrate the show's 70th anniversary, we're rewinding back to 11 of our favorite performances from over the show's 37-year history.
Jerry Lee Lewis (1958)
Notes Jackson of American Bandstand's premiere episode, "The electricity on Clark's new show was supplied by the tempestuous Jerry Lee Lewis. When informed that he was expected to lip-synch his songs that night (apropos the show's policy), Lewis told Clark he did not "give a damn what everybody else does … I ain't no puppet, and I didn't come all the way up from Memphis to play charades."
The piano-playing singer had several appearances on the show, but his performance of "Great Balls of Fire" really riled up the crowd.
Chubby Checker (1960)
Nobody knew who Chubby Checker was when he set foot on stage to perform "The Twist," but soon everybody knew him and the dance craze he created. Details Jackson in his book, "By the time Checker performed 'The Twist' on American Bandstand in late September, Clark had taken to describing the latest dance sensation as 'a pretty frightening thing … sweeping the country.' It suddenly became socially acceptable for dancers to move their hips in public, and, noted one of Bandstand's regular dancers from that era, 'The Twist' 'changed the way that we danced from that point on." Checker himself compared the actual "Twist" dance as extinguishing a cigarette with both feet while drying off one's butt with a towel. 
Jefferson Airplane (1967)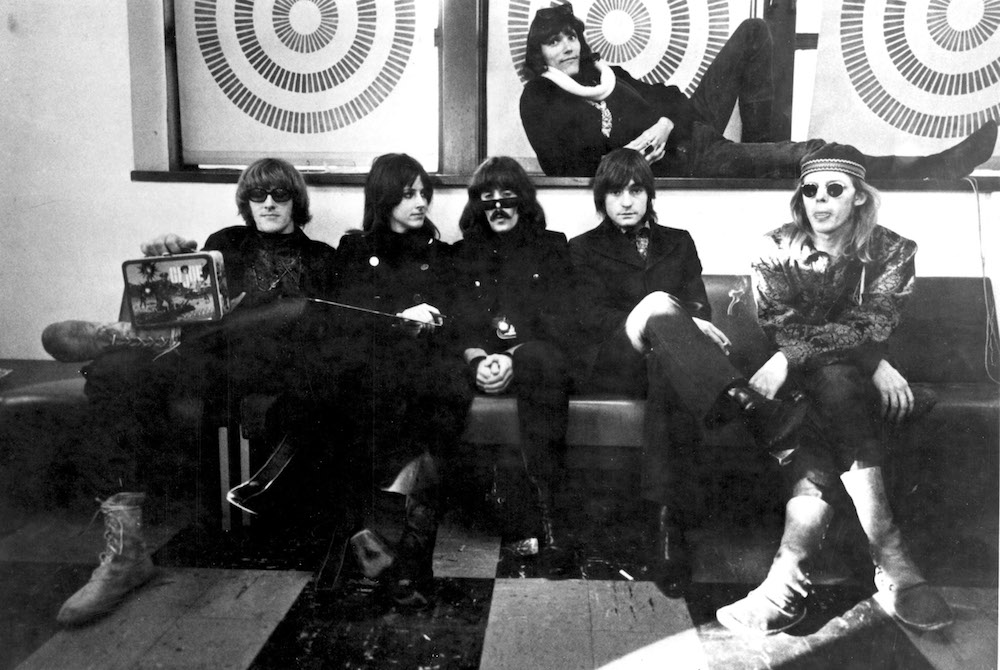 Parents feared for their children's sobriety when these spaced-out, psychedelic San Francisco rockers performed their hits "White Rabbit" and "Somebody to Love" on air. Just several weeks after the group's appearance on American Bandstand they, along with the Grateful Dead, headlined a free festival described as a "Human Be-In," drawing a crowd of 20,000, undoubtedly more than a few members of that audience having seen them on Bandstand.
The Doors (1967)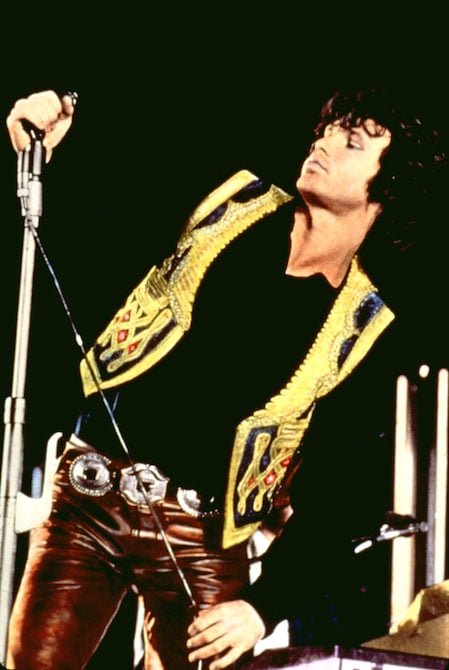 The Doors' front man, Jim Morrison, hypnotized the youth of America with his haunting vocals and come-hither stare when the band performed their hit "Light My Fire" on the show. Comments Drum Magazine, "On July 22, 1967, The Doors appeared for a short interview and a performance of 'The Crystal Ship' and 'Light My Fire' from their debut album, which was released in January that year. It was a boon for the burgeoning American rock band, who was riding the Billboard charts with 'Light My fire' and 'Break On Through.'"
The Jackson 5 (1970)
A young Michael Jackson stole the show when he and his four older brothers jolted audiences with performances of "I Want You Back" and "ABC." Points out author John Jackson, "Clark, who boasted that he commanded 'one of the best organizations in the country for reaching the youth market,' nurtured this teenybopper phenomenon by heavily promoting the aforementioned recording stars and other AM teen idols, including the Jackson Five, Leif Garrett, the Bay City Rollers, John Travolta and former Monkees Mike Nesmith and Davy Jones (although Nesmith and Jones were in the same age bracket as Bobby Sherman)."
John Travolta (1976)
Riding the success of his hit TV sitcom at the time, Welcome Back, Kotter, on which he sent many hearts aflutter as Vinnie Barbarino, Travolta convinced audiences he was a man of many talents with a performance of his single "Let Her In." That same year, Travolta flexed some dramatic muscle in the TV movie The Boy in the Plastic Bubble. In 1977 he would become a phenomenon with Saturday Night Fever while a year later he would be "electrifying" alongside Olivia Newton-John in Grease. 
Gloria Gaynor (1979)
At the height of the disco era, the genre's queen, Gloria Gaynor, belted out note after powerful note of the decade's inspirational dance anthem "I Will Survive." Interestingly, American Bandstand's popularity was waning in the mid-1970s and the show desperately needed something to turn things around. "That something arrived none too soon in the form of disco," writes Jackson. "Like soul before it, disco was more than just music. It was a completely lifestyle centered around dancing. Flashy, grandiloquent dancing, which, for Clark, proved to be heaven-sent." 
Run-D.M.C. (1985)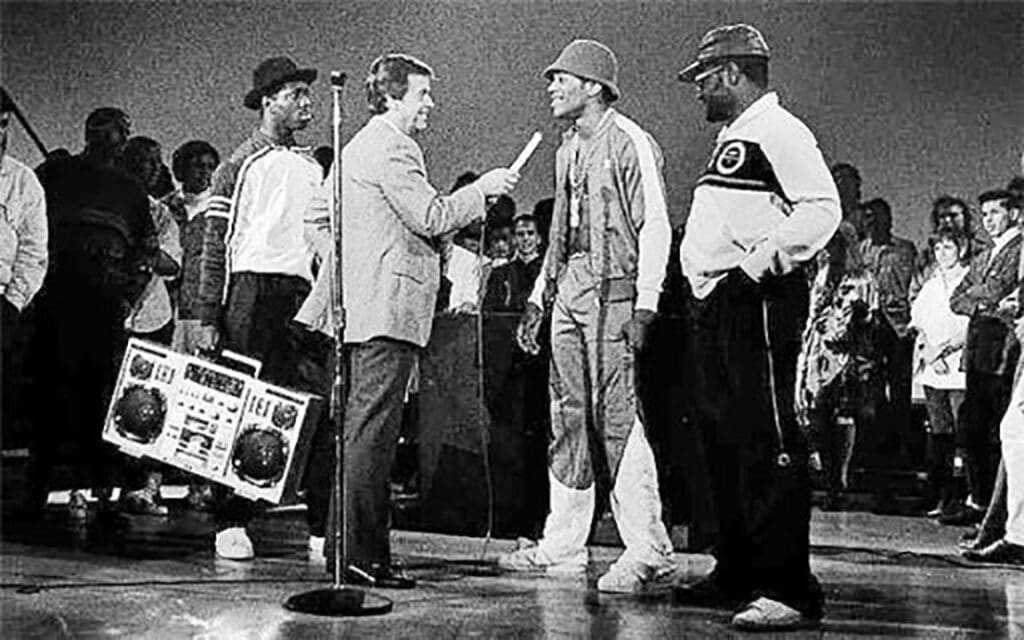 Fans rightfully credit the Sugar Hill Gang with being the first hip-hop act to appear on the show, but Run DMC made major noise when they performed "Jam Master Jammin'." When Dick Clark died in 2012, DMC told AllHipHop.com, "Dick Clark is the gatekeeper of Rock 'n Roll. He is also a B-Boy. He didn't diss Hip-Hop as a fad like a lot of people did in the early years. He saw a little Rock 'n Roll in us, and having us on his show was one of my greatest accomplishments." 
Madonna (1984)
After electrifying the crowd with her hit "Holiday," Madonna wasted little time in revealing her plans for musical domination, telling Dick Clark of her intention "to rule the world." No doubt people at the time thought that she was joking. Points out totally80s.com, "The world wasn't ready for the level of dance credibility, sexuality and love-me-even-when-you-hate-me that would go down. Thrusting around in fishnets while rocking three glittering shades of eyeshadow, young Madonna danced around to 'Holiday.'"
The Beastie Boys (1987)
Who can forget the energy of these NYC bad boys, who break-danced their way through a performance of "(You Gotta) Fight For Your Right (To Party!)"? Their performance also managed to get them banned from American Bandstand. Diffuser.fm describes, "When the newly minted superstars were told by American Bandstand producers that they would be lip-syncing to the recorded version of [the song], the Beasties decided to make a mockery of the performance … With DJ Hurricane fake-scratching behind them, the three members stumbled through their time in the spotlight, with Michael 'Mike D' Diamond tripping over his bandmates, who purposefully missed their cures. Adam 'MCA' Yauch made a point to rap away from the prop microphone, then broke it apart on the studio floor."
Check out our Top 10 Disco Songs of All-Time!! Add any more groovy tunes to the comments!
For more of these throwback videos, check out our YouTube Channel!