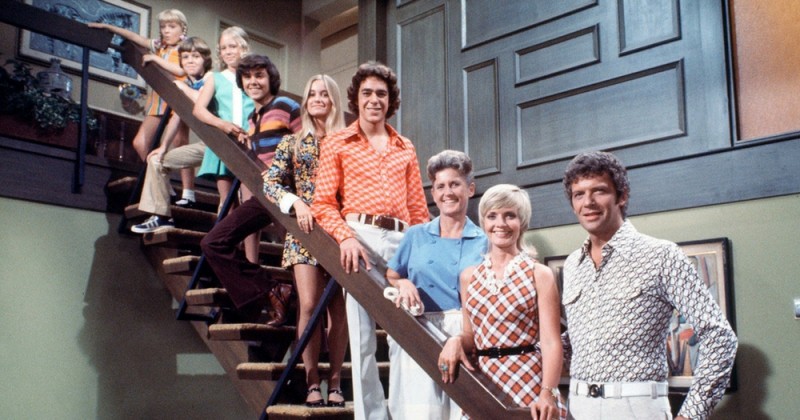 Here's the story of a lovely lady, a man named Brady who could've been played by Gene Hackman, six kids, a wacky housekeeper, and how a series that started as a typical formulaic sitcom grew into a syndicated monster. Here are some things you might not know about The Brady Bunch.
Gene Hackman was the original choice to play Gene Hackman
The Show Was Never A Hit
Schwartz (The Creator) Once considered killing off Mike Brady
In The Bathroom Scenes, the toilet is missing
The brads Sliding glass door never had glass in it
Sherwood Schwartz wrote the song's theme song
Despite Tiger (the family dog) only being in the first season, they still kept the doghouse in the back yard
Greg never kissed any of his dates on the show
Carol Brady was the only character who's name never appeared in the title of the episode
The success of the Lucille Ball/Henry Fonda film inspired ABC to green light the show
Let's go behind the scenes and hear what Barry Williams (Greg Brady) has to say…
In 1966, following the success of his TV series Gilligan's Island, Sherwood Schwartz conceived the idea for The Brady Bunch after reading in The Los Angeles Times that "30% of marriages [in the United States] have a child or children from a previous marriage." He set to work on a pilot script for a series tentatively titled Mine and Yours.
Schwartz then developed the script to include three children for each parent. While Mike Brady is depicted as being a widower, Schwartz originally wanted the character of Carol Brady to have been a divorcée, but the network objected to this. A compromise was reached whereby Carol's marital status (whether she was divorced or widowed) was never directly revealed.
In the first season, awkward adjustments, accommodations, gender rivalries, and resentments inherent in blended families dominate the stories.
RELATED: ABC Shows & the Cast That Made Them and TV's Most Memorable Sitcoms-Turned-Movies
Here's the truth behind the sitcom scandals…
In an early episode, Carol tells Bobby that the only "steps" in their household lead to the second floor. In other words, the family contains no "stepchildren", only "children".
Can You Find The 6 Differences in this Brady Bunch Image?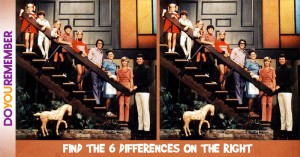 Click Here To See The Answers To This Brady Bunch MisMatch
The later episodes focus on typical preteen and teenaged adjustments such as sibling rivalry, puppy love, self image, character building, and responsibility.
Remember the Classic TV Cameos by Musicians including Davy Jones?
If you loved Florence Henderson, like we loved Florence Henderson, you will also want to read: Florence Henderson: Beyond The Brady Bunch

I wonder how Jan and Peter felt being middle children! Plight of the Middle Child in the American Sitcom
(Sources: Mental Floss & Wikipedia)
We would love to read your comments, stories and memories in the comment section below…