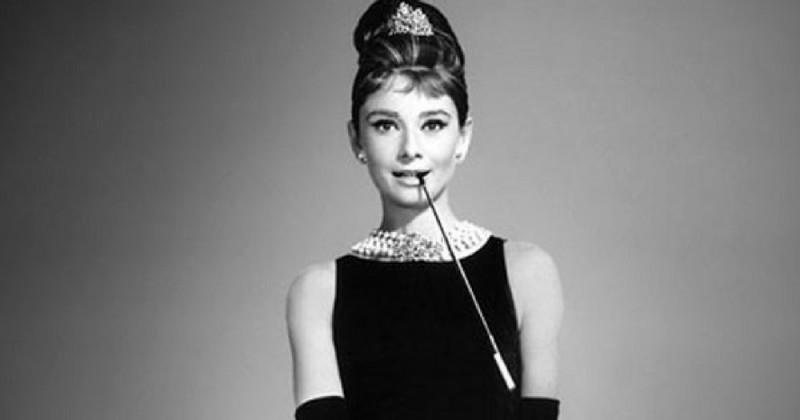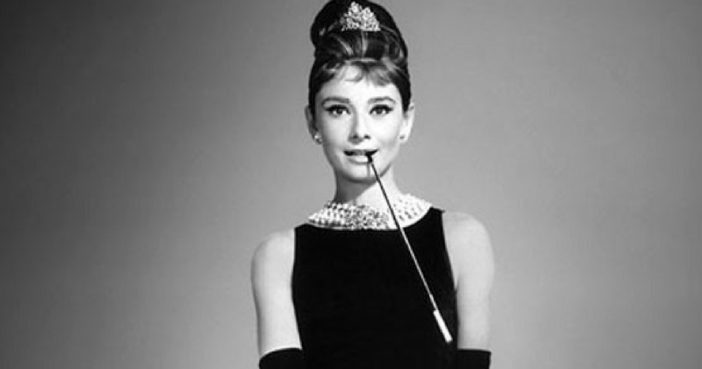 Today marks the Breakfast at Tiffany's actress Audrey Hepburn's 87th birthday. She had a remarkable reputation of being an extraordinary actress, and she was also known to be a true innovator in the fashion world, acting as a leading lady in companies such as Givenchy and Salvatore Ferragamo. Despite her petite and well-composed physical appearance, this starlet had been through thick and thin. In light of her birthday, here are ten fun facts about the beautiful actress and legendary fashion figure.
Audrey was deathly afraid of water and drowning. She would only act in scenes where she had to swim only if there was someone slightly off set to grab her in case she had a meltdown.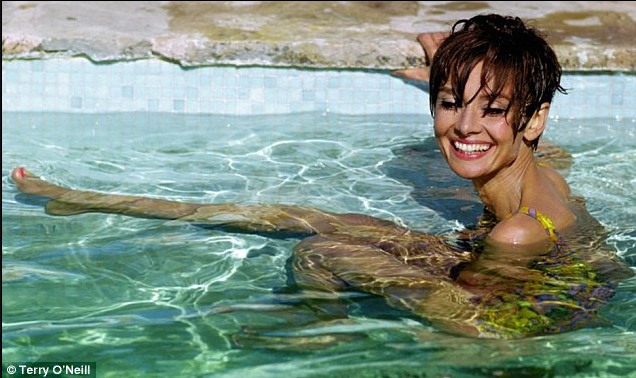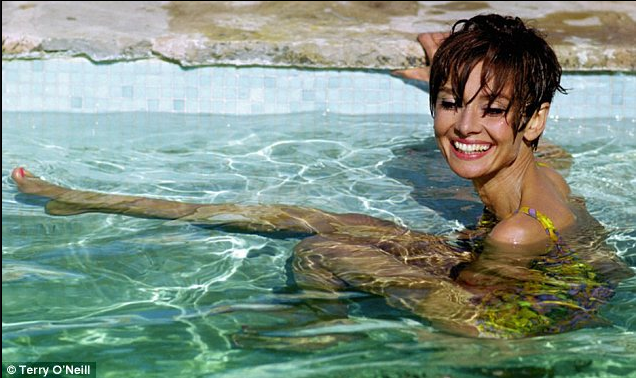 She was an introvert. She didn't live for the spotlight, unlike her fellow female performers. She once noted, " I have to be alone very often. I'd be quite happy if I  spent from Saturday to Monday morning alone in my apartment. That's how I refuel."

Autostraddle

She is one of only 12 people in the world lucky enough to win all four of the most famous awards (Emmy, Grammy, Oscar, Tony), placing her the famous "EGOT Club."

Ranker

She had a breed of tulip named after her in 1990.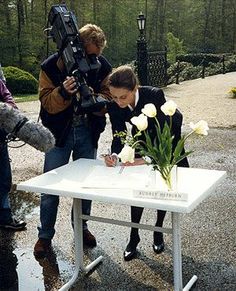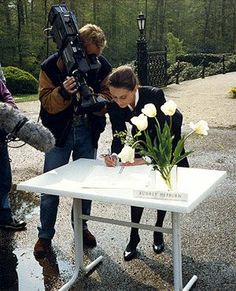 Her favorite color was cyan.

Everything Audrey

Before she became an actress, she had plenty of experience as a dental assistant. Before a talent scout found her and wanted her to play in Gigi, Audrey was cleaning teeth for a living.

Pinterest

She survived the nazi occupation. Much of her relatives were killed. She was very close to being caught by the nazis once, when she was wandering by the side of a road.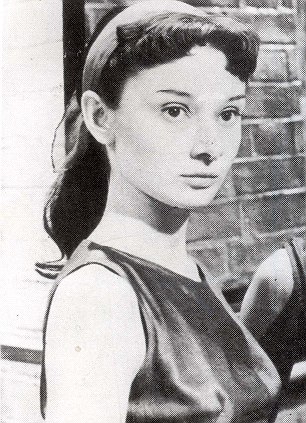 During World War II, more specifically during the Battle of Arnhem, Audrey served as a volunteer nurse in a Dutch hospital. She was a Dutch Resistance. There, she would nurse Terence Young back to health. Twenty years later, he would coincidentally direct her in the famous film, Wait Until Dark.

Pinterest
During the nazi invasion, Hepburn's family had a very seldom amount of food to eat, so they resorted to grinding tulip bulbs to eat and they also famously attempted to bake grass into bread. This led to many respiratory complications for Hepburn for the rest of her life.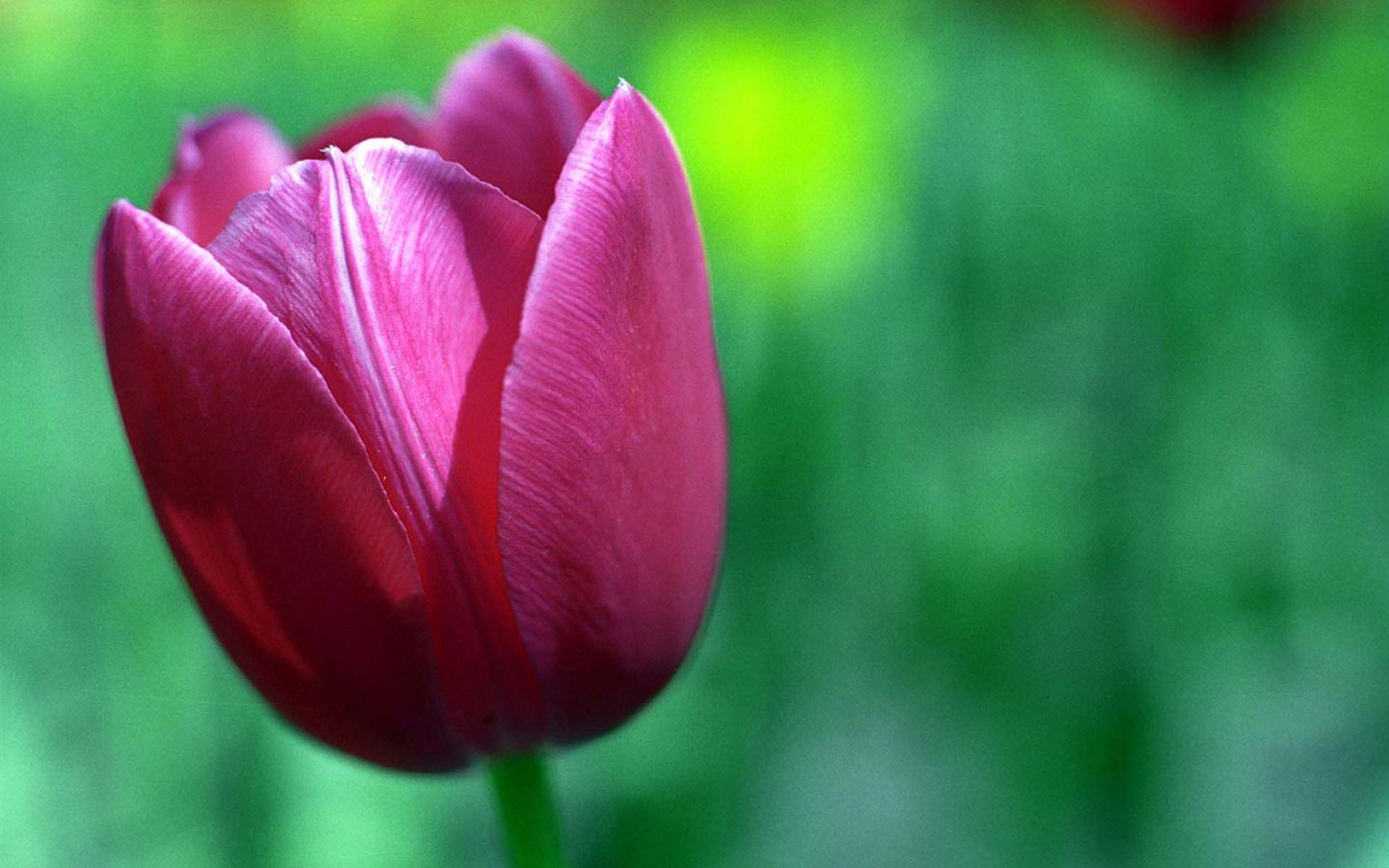 She suffered four miscarriages throughout her life. Stress from work and the extreme lacking of fat on her body caused these miscarriages. After years of determination and even after taking some time off to put her mind to it, she finally had two beautiful sons, Sean Hepburn Ferrer and Luca Dotti.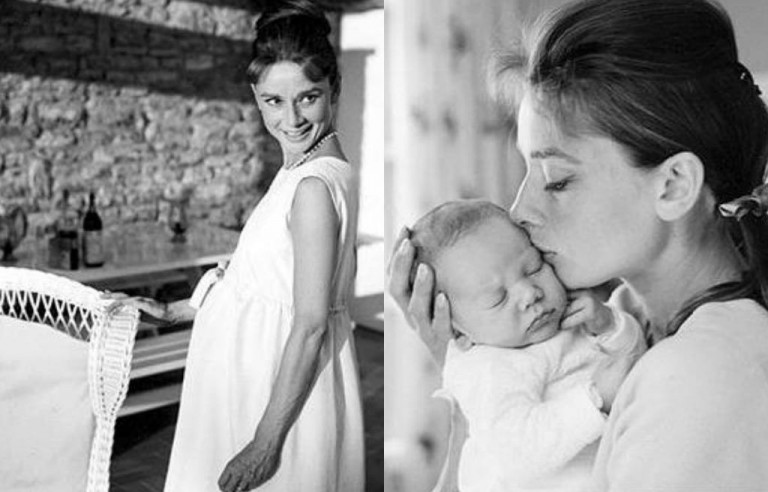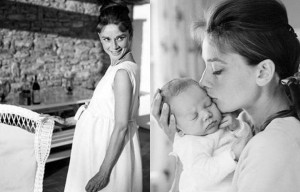 She owned a Yorkshire Terrier called "Mr. Famous".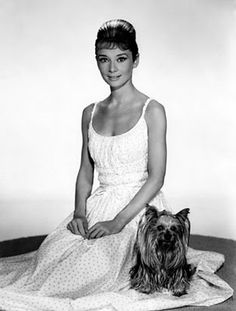 The US Postal Service issued a 37 cent commemorative stamp honoring her as a Hollywood legend and humanitarian (2003).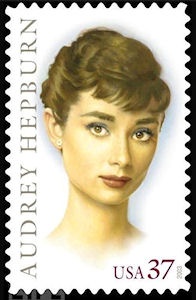 During the shoot of Unforgiven, she broke her back- but she still managed to smile!

Pinterest

She increased her smoking habit to 60 cigarettes a day while filming The Unforgiven (1960).

Pinterest

She was Godmother of Victoria Brynner, the daughter of Doris Kleiner and Yul Brynner.

Pinterest

She Was a close friend of Gregory Peck, Ben Gazzara and French actress Capucine.

Gregory Peck, Audrey Hepburn, at Cafe Rocca, Roman Holiday, 1953 | by classic_film (Source: Flickr)

jogroadproductions.com

She Saved the life of her friend Capucine, who attempted suicide on several occasions.

Pinterest

Her famous "little black dress" from Breakfast at Tiffany's (1961), designed by Hubert de Givenchy, was sold at a Christie's auction for approximately $920,000 (5 December 2006).
Also, if you haven't yet, check out our Audrey Hepburn Tribute below or on our Youtube page!
Know any other fun facts about our favorite shy actress/model? Tell us now in the comment section below! Happy birthday, Audrey.