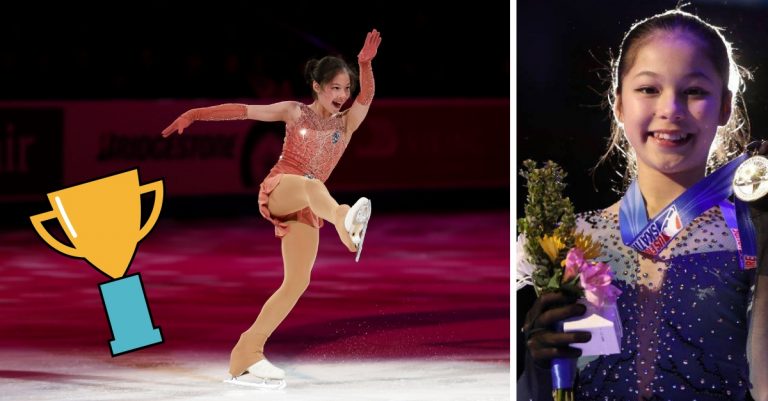 Alysa Liu just changed history. At 13, she became the youngest winner of the U.S. Figure Skating Championship in Detroit. It was held at the new Little Caesars Arena, home of the Detroit Red Wings and Detroit Pistons. Liu is from Northern California and beat last year's winner, Bradie Tennell, who is only 20 years old.
Liu landed two triple axels successfully. For those not familiar with ice skating, let us explain. Only several other American females have successfully completed triple axels while competing, but Lui is the first one to nail two of them. How amazing is that for such a young girl?
Find Out More About Her Impressive Skills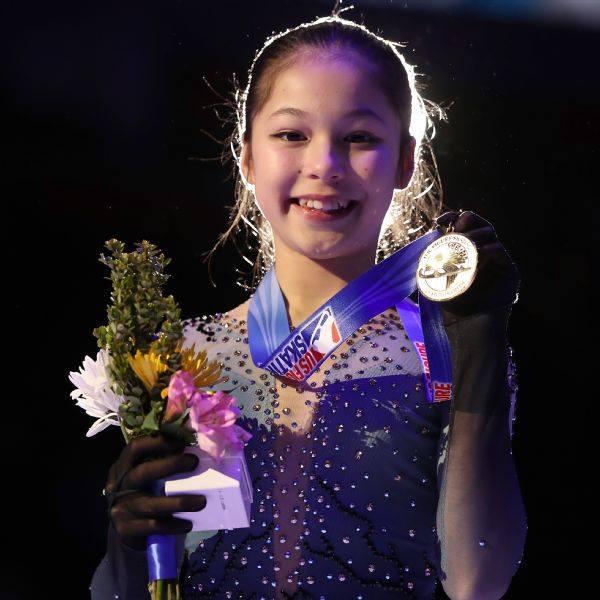 According to Boston.com, "To complete an axel, a skater takes off from the outside edge of one skate, rotates in the air and lands on the outside edge of the opposite skate. An axel is an 'edge' jump, meaning that a skater springs herself into the air from bent knees instead of using a toe pick to push off the ice like in a toe loop, flip or lutz."
It continues, "The word 'double' or 'triple' refers to the number of rotations a skater completes before landing on the opposite skate she took off from. Because a skater takes off for an axel skating forward and lands it skating backward, though, there's really an extra half-rotation in the jump. A skater must complete 3.5 rotations before landing to successfully complete a triple axel." It sounds really complicated and difficult, especially to non-skaters! Although many professional skaters obviously have a hard time pulling off this move too.
Learn Who She Beat For The Record Of Youngest Champion
Previously, Tara Lipinski was the youngest U.S. women's champion, winning the gold at age 14. Lui said she feels very honored to have broken this record and felt relieved when her performance was over. She plans to enter the 2022 Olympics. Fingers crossed that she wins again! She is so good!
Do you watch figure skating competitions? Do you think it is cool that such a young girl has won this year? Will you be watching her in the future? If you enjoyed this article, please SHARE with your friends and family who love figure skating competitions!  
Watch this video of Alysa Lui getting interviewed and learn what Tara Lipinski said to her after her big win. You can also see snippets of her amazing performance: