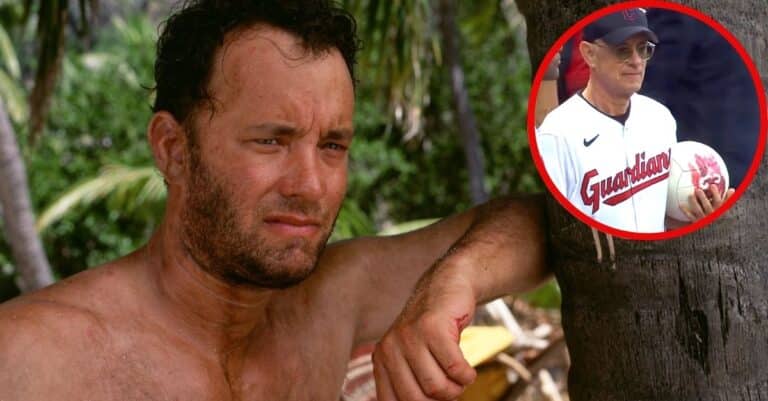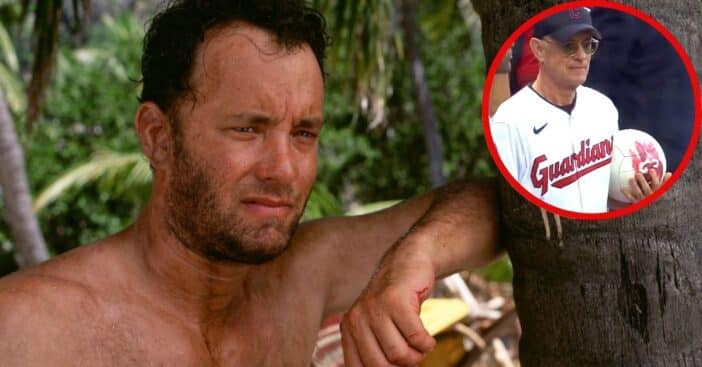 Chuck Noland gave viewers a lesson on surviving a crash landing on a deserted island. But he did not do it alone; he was joined by the reliable Wilson. Though man and volleyball reluctantly parted ways in the 2000 survival drama Cast Away, recently Tom Hanks got to reunite with Wilson at an Ohio baseball game.
During the Cleveland Guardians home game on April 15, Hanks arrived at the pitch with Wilson in tow. It's reported the volleyball that served as Wilson this time had some work done for some humorous moments and came with his own reasons for attending the match.
Wilson helped Tom Hanks make the first pitch
Tom Hanks reunites with 'Wilson' from 'Cast Away' while throwing first pitch in Cleveland https://t.co/FSOvMP8pu8 pic.twitter.com/1v9ooNpFTz

— CTV News (@CTVNews) April 17, 2022
Hanks walked out onto the field with Wilson. Fortunately for the sentient volleyball, it would not be used in the game itself. Instead, Hanks set Wilson safely down on the mound and instead threw a proper baseball. TODAY writes that Wilson was controlled by a remote and decided to roll from the pitcher's island into the sea of green.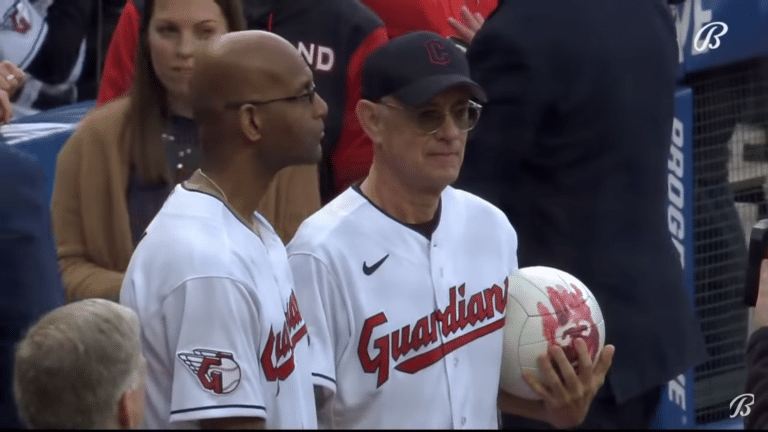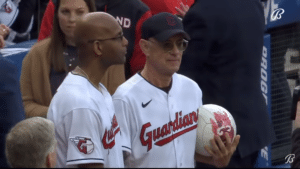 This was a humorous reference to the bittersweet fate Hanks and Wilson faced in Cast Away, where his character, Chuck, managed at last to return to civilization but was separated from the makeshift friend he communicated with. This time, they could have some closure when Hanks secured his friend as he was not able to do over two decades ago.
This match comes with a lot of history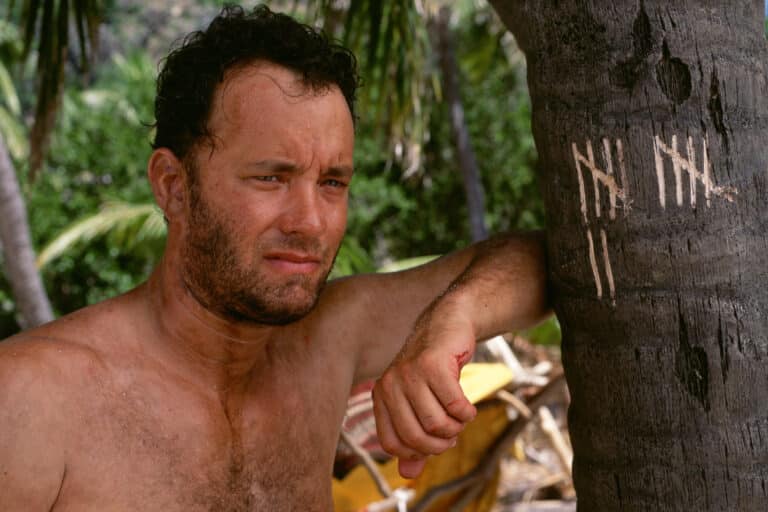 When Hanks pitched, it was a ceremonial first throw to Harry Doby Jr. Harry is the son of Larry Doby who in 1947, became the first Black player in the American League. Back then, the team Larry made history with was known as the Cleveland Indians; the team changed its name over the summer of 2021, effective starting at the end of that season, to reflect the community the team plays for after speaking with local Native American communities.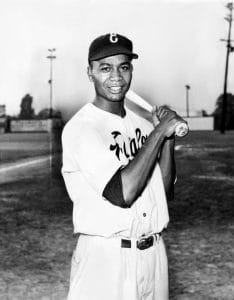 Wilson was, according to Hanks, excited to be a part of this moment. While visiting the broadcasting booth, the volleyball whisperer said Wilson is a "Big Guardians fan. He was thrilled with the chance to come back to Cleveland. He was lost ashore there on (Cleveland's) Euclid Beach. Brought him along to the game." This is why those two became friends; Hanks himself is a Cleveland Guardians fan and was in the video announcing the team's new name.